Update – This feature launched on January 14th. See all the details here.
The team over at Reddit (u/ClipIn) have shared some screenshots of what is being reported to be a new feature launching soon for Peloton: Class Stacking.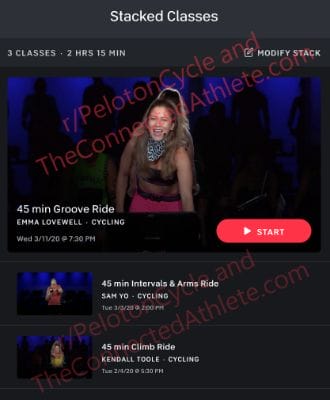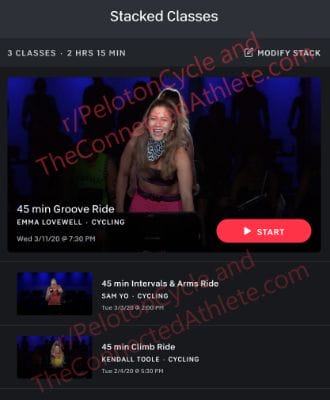 Peloton Class Stacking is the ability to string multiple classes together back to back in a row, without having to browse the library in between. This allows you to combine classes or workouts on Peloton for one long workout session, and take as many classes back to back as you would like.
How Does Class Stacking Work on Peloton?
Prior to taking a class, you can create a "stack", and add as many on-demand classes to your stack as you wish. You then begin the stack, and take your first class like normal. When your first class finishes, you get a new prompt asking if you'd like to continue with your stack – which you can do by hitting "Start" to continue with your stack. If you decide you'd like to swap things up and insert or remove a class from your stack, it appears you'll have that option to on the splash screen between classes.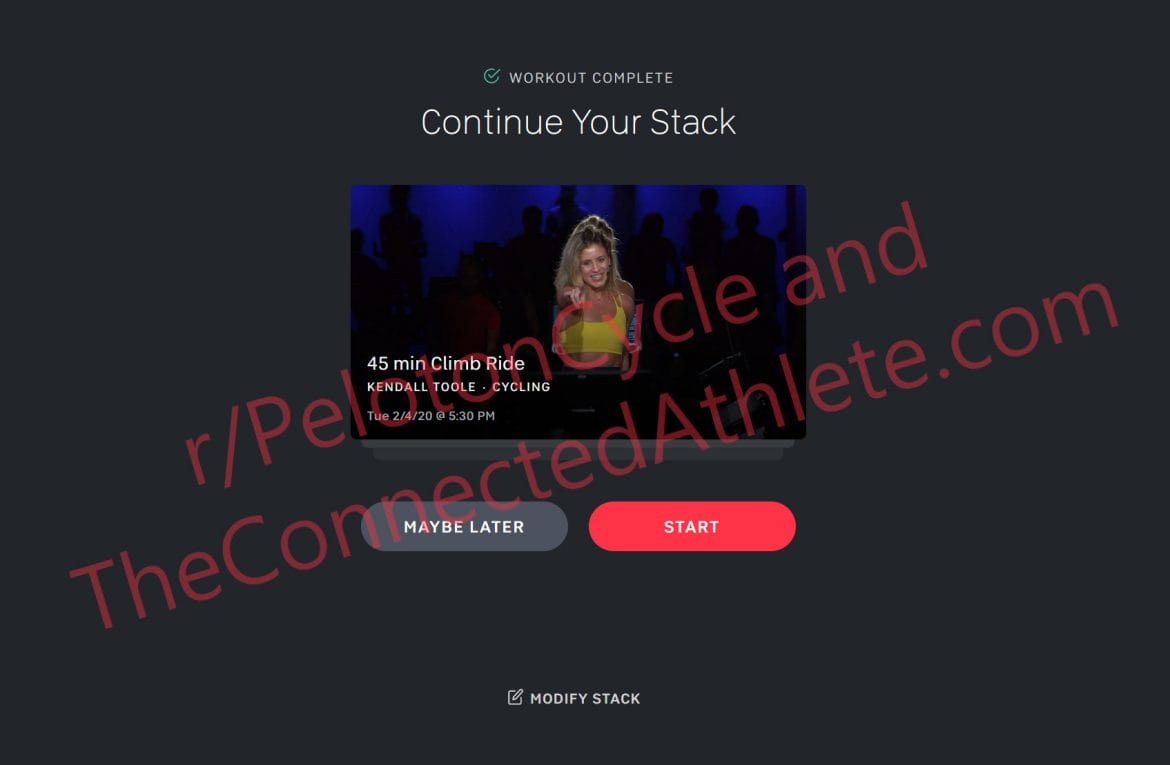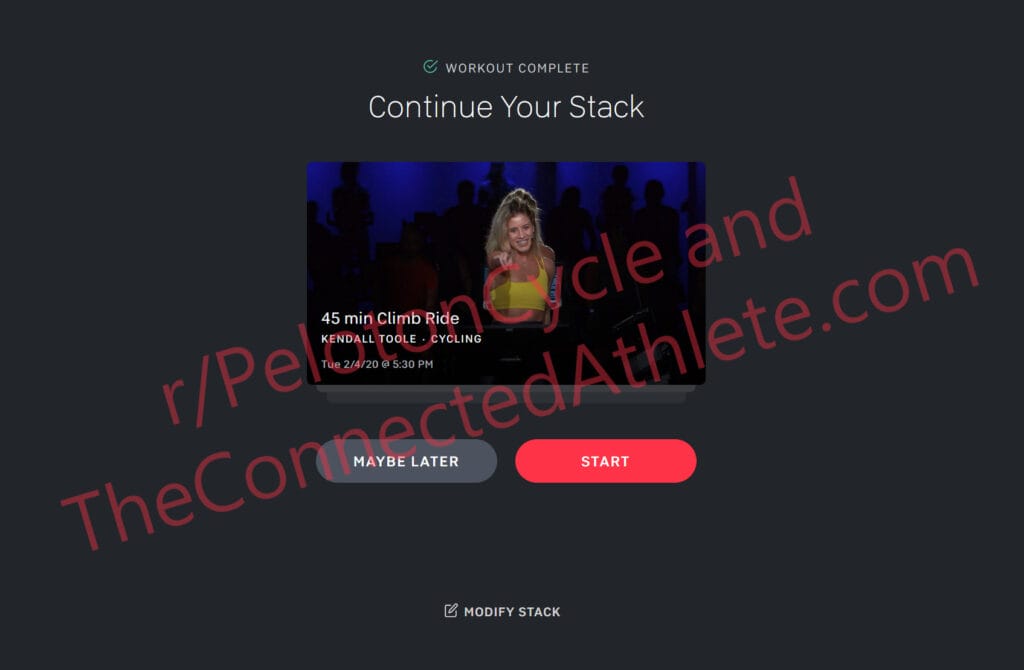 It's reported that class stacking should be available on both the Tread and the Bike. Early indications are that you can only stack on-demand classes, though this could easily be changed. Reddit reports you should be able to stack classes of any workout type – although it's not yet clear if you can combine multiple workout types in one stack, or if they all have to be of the same type. If you're wondering if you can have multiple class stacks at once, it appears the answer will be yes.
Not sure what you'd use class stacking for? Here are a few ideas
Combining a warm-up ride, your main ride, and a cool down ride back to back to back
Immediately jumping from a FTP warm-up to a FTP test
Stringing multiple low impact rides together for an easier active recovery day
More easily taking the Reset Cycling class followed by the Reset Yoga class
If you look at any of the feature Friday threads in the Official Peloton Member Page, this feature request always comes up, so it's good to hear it should be coming soon.
We'll be sure to share when Peloton's Class Stacking feature officially launches and have a demonstration of how to take Peloton classes back to back once the new feature launches.
This rumor was originally reported by u/ClipIn on Reddit
---
Want to be sure to never miss any Peloton news? Sign up for our newsletter and get all the latest Peloton updates & Peloton rumors sent directly to your inbox.