This summer, Peloton announced that they were developing a Peloton video game that could be played on the Peloton Bike & Bike+. Tentatively called "Peloton Lanebreak", the gameplay was described as you are racing on a track and control your character using your cadence and resistance.
When Peloton made the announcement, they shared that they would have a beta program for the video game sometime this fall or winter, and that the public release wouldn't be sometime until 2022.
Over the past week, Peloton has begun surveying people to invite them to join the beta program for the Peloton Video Game / Peloton Lanebreak.
Members have reported receiving an email from Peloton that invites them to fill out a survey with their interest. On completion, it notes that if you are chosen Peloton would be reaching back out in 1-2 weeks with more information on how to join the beta program and begin playing Peloton Lanebreak.
The subject is "Exclusive Peloton Gaming Beta Experience", and reads:
Peloton personally invites you for a chance to test an exclusive beta experience on your Bike or Bike+. The feature is still in development, and this is a unique opportunity for you to help shape a part of the Peloton experience before it is released! Research details are as follows:

What is the beta experience: A new, unreleased feature that is in early stages of development. (Please note, all feature details, including the name, are not finalized, and may contain bugs or limitations.)
Dates: This beta will begin approximately November 2021.
Duration: We would greatly appreciate your use of the beta feature for the duration of the experience. You may be asked to complete surveys, feedback forms, and potentially participate in a remote interview.
Location: Remotely from your home with your Peloton Bike or Bike+
If you are interested in participating, please fill out this eligibility screener.
The eligibility screener includes basic demographic information, asks whether you have the Bike or Bike+, then goes on to ask about your video game usage. It asks how many hours a week you play video games on various platforms, and what some of your favorite games are.
The survey notes that the beta will only be able in English to start off with.
One disclaimer mentioned is that Peloton might want to record video and audio of you riding while playing the game for their research purposes – it's not clear whether this would be the entire time you used the game, or during predetermined windows so you could be sure to be sure to dress appropriately.
Are you looking forward to trying out the Peloton video game?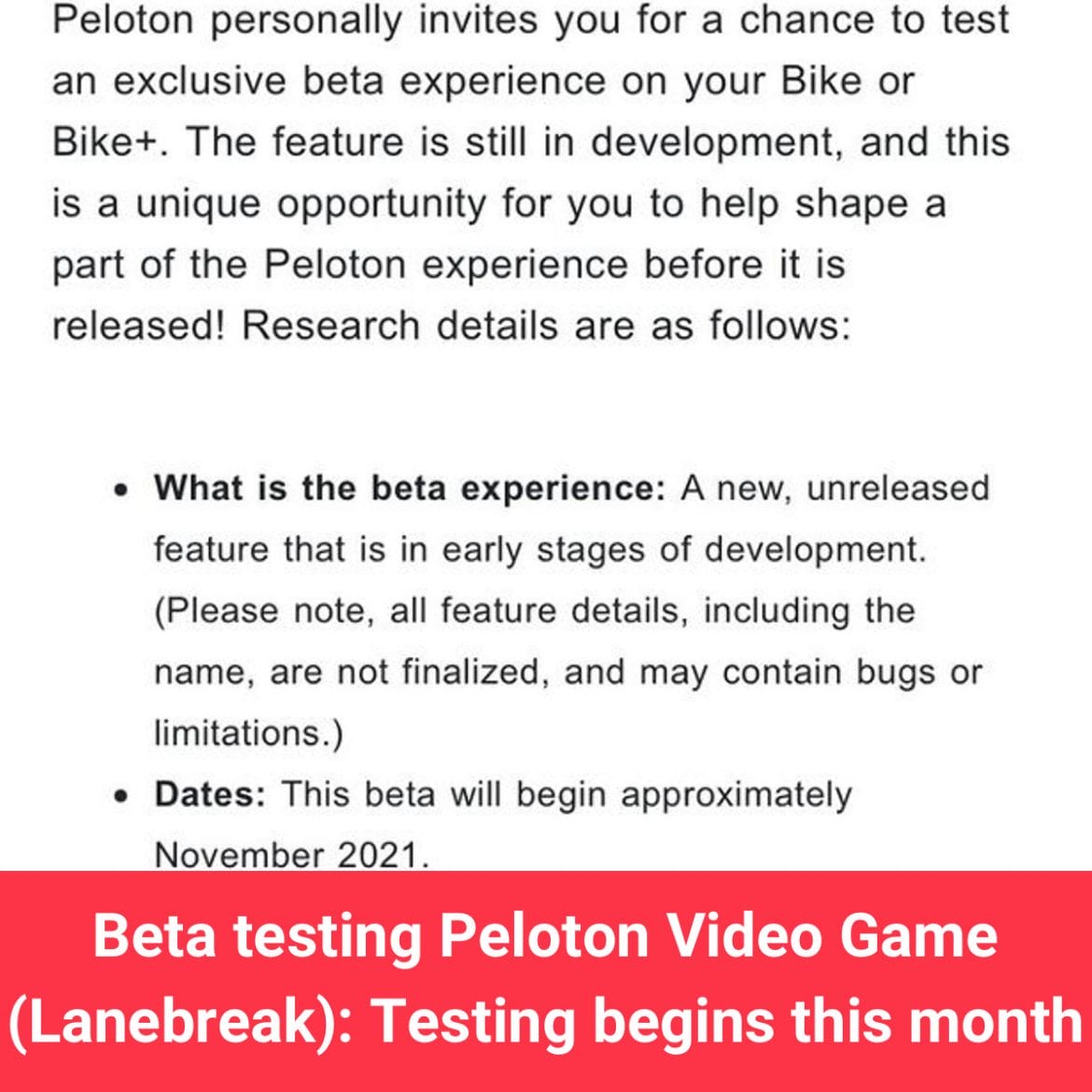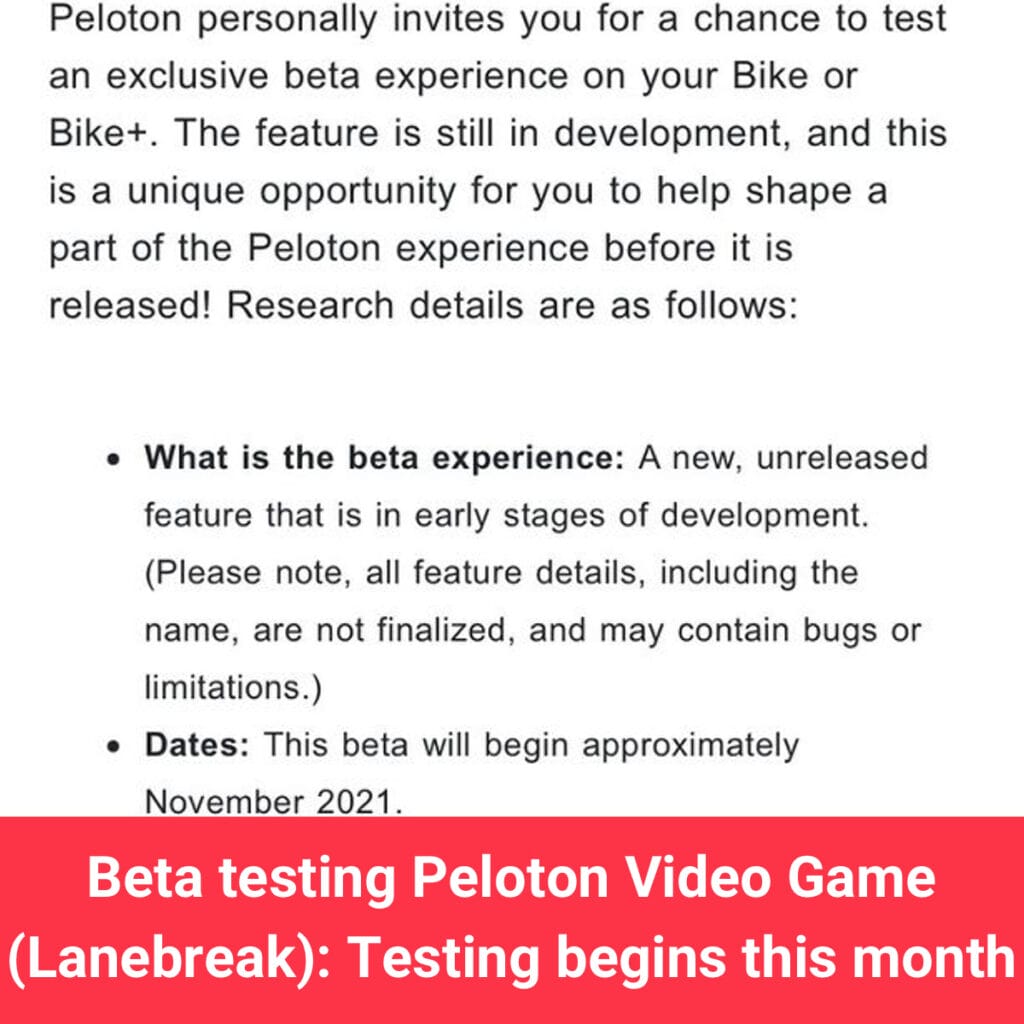 ---
Want to be sure to never miss any Peloton news? Sign up for our newsletter and get all the latest Peloton updates & Peloton rumors sent directly to your inbox.