Peloton instructor Robin Arzón has announced her second children's book, called "Strong Baby"! It is available here on Amazon (affiliate link). She shared the news via Instagram:
I'm so thrilled to reveal the cover of my next children's book, STRONG BABY. 💪🏽📚 Strong Baby celebrates that babies are innate athletes. Watching Athena and her friends use movement as play is the foundation for this book. Movement is medicine for the whole family. It officially comes out February 21, 2023. Link to pre-order is in my stories. Thanks for your support, Fam! @littlebrownyoungreaders // beautiful illustrations by @addy_rivera 🎨 #StrongBaby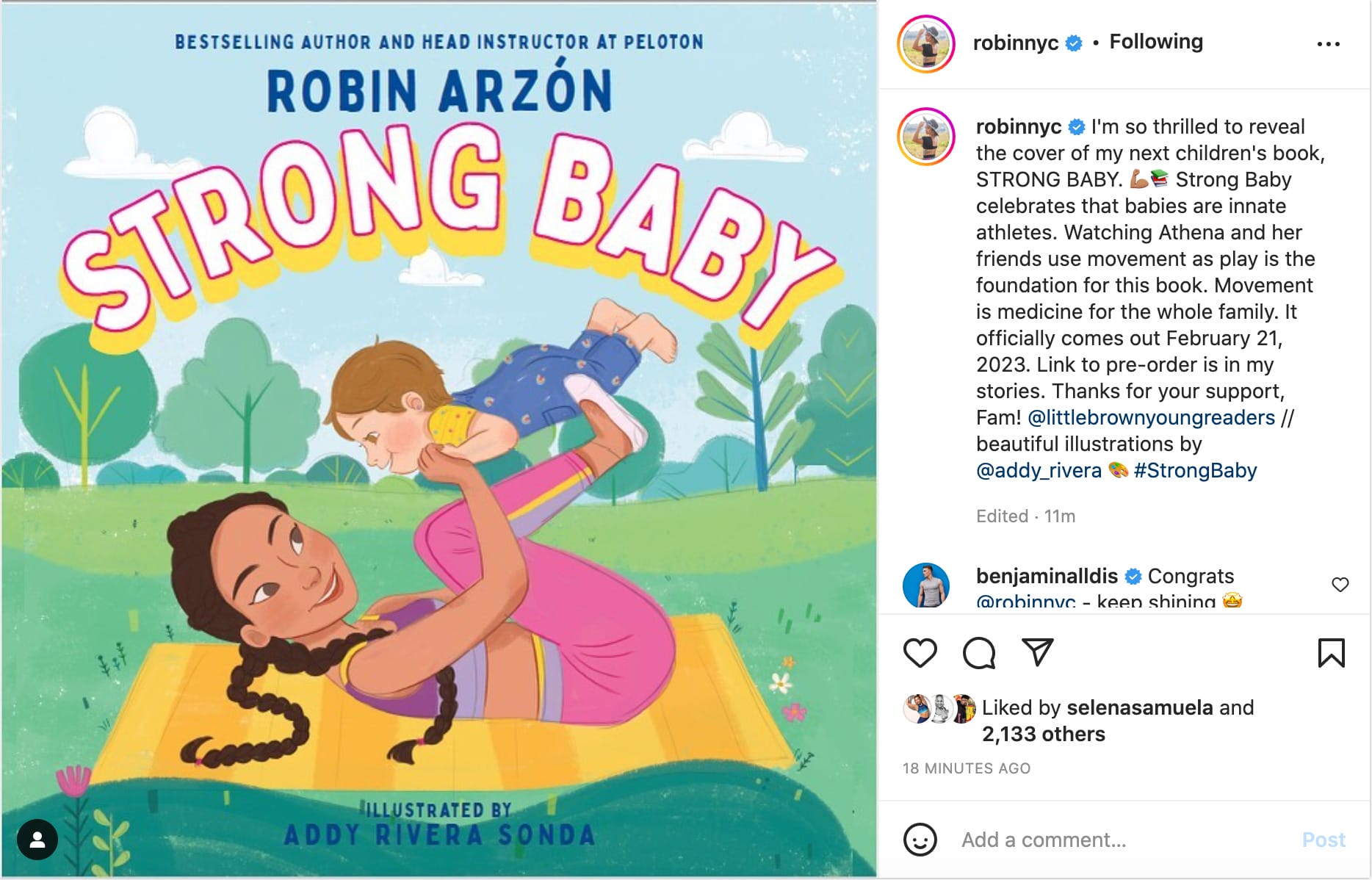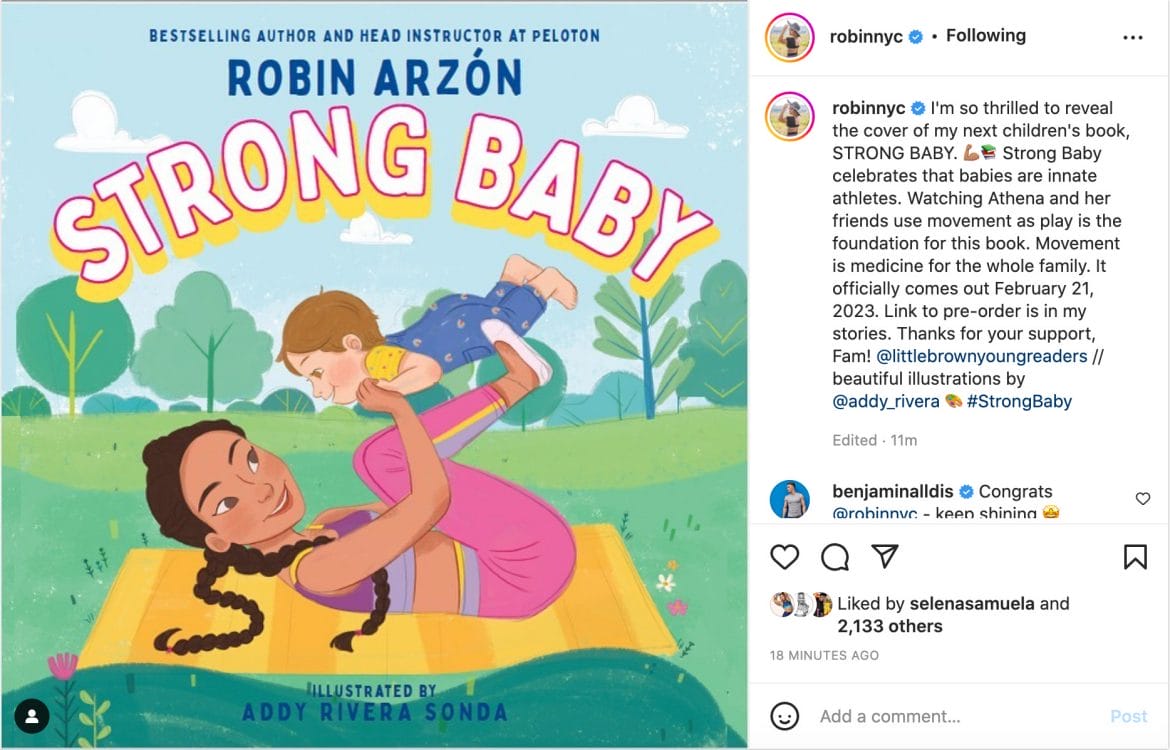 This second book is a follow-up to Robin's first children's book, Strong Mama, which was released earlier this year. She wrote Strong Mama while she was pregnant with her daughter Athena.
According to the publisher's page, Strong Baby will be 40 pages long and will be released on February 21, 2023. The description reads:
Head Peloton Instructor Robin Arzón follows up New York Times bestseller Strong Mama with Strong Baby, tracking the first milestones of a baby's life, using Robin's signature mantras as motivation.
There's a new addition to our strong family! Now that Pequeño is born, mom and baby are ready to move together. From tummy time, to sitting up and crawling, to those exciting first steps, baby is growing stronger every day. And mom and dad are right there with her, laughing, dancing, working out, and resting. Because this family is stronger together.
Preaching progress over perfection, Robin Arzón uses her popular Peloton mantras to pair with baby's first physical milestones, encouraging parents and baby to move together.
People Magazine has also published an exclusive article with more information about Robin's second children's book:
The trainer, who was open about her decision to exercise while pregnant, hopes to show kids that "movement is medicine, self-care is not selfish, and endorphins are its' own form of magic."
In Strong Baby, the same inspiring message continues. Arzón writes about the first milestones of a baby's life, celebrating the ways mommy and her little one can move together. She also incorporates some of her most loved Peloton mantras.
Robin is also the author of "Shut Up and Run: How to Get Up, Lace Up, and Sweat with Swagger," (affiliate link) which came out in 2016.
Robin also recently created a Masterclass which is still available.
You can pre-order Strong Baby via Amazon (affiliate link). Congratulations to Robin on her next book!
---
Want to be sure to never miss any Peloton news? Sign up for our newsletter and get all the latest Peloton updates & Peloton rumors sent directly to your inbox.