Update – Peloton's Black Friday sale is now available in all countries. You can see more information and read about each sale here.
Last week we shared that Peloton was expected to have some Black Friday & Cyber Monday sales that would run from November 14 – 18, 2022. While it is November 13th in North America & Europe – in Australia it is already November 14th, 2022.
Right around midnight local time, Peloton updated their Australian website with their first Peloton Black Friday deals of 2022.
Peloton's Black Friday offers in Australia include getting up to $400 off accessories on a Peloton Bike or Bike+, or $250 off accessories with the purchase of a Peloton Guide.
For the regular Bike – you can buy the Bike basics package at the regular price of $2,145, but are able to add up to $400 worth of whatever accessories you want for free. You can alternatively buy one of the pre-built bundles for $400 off. The Bike Premier package is discounted to $2,145, and the Bike Ultimate package is discounted to $2,305 (both $400) off.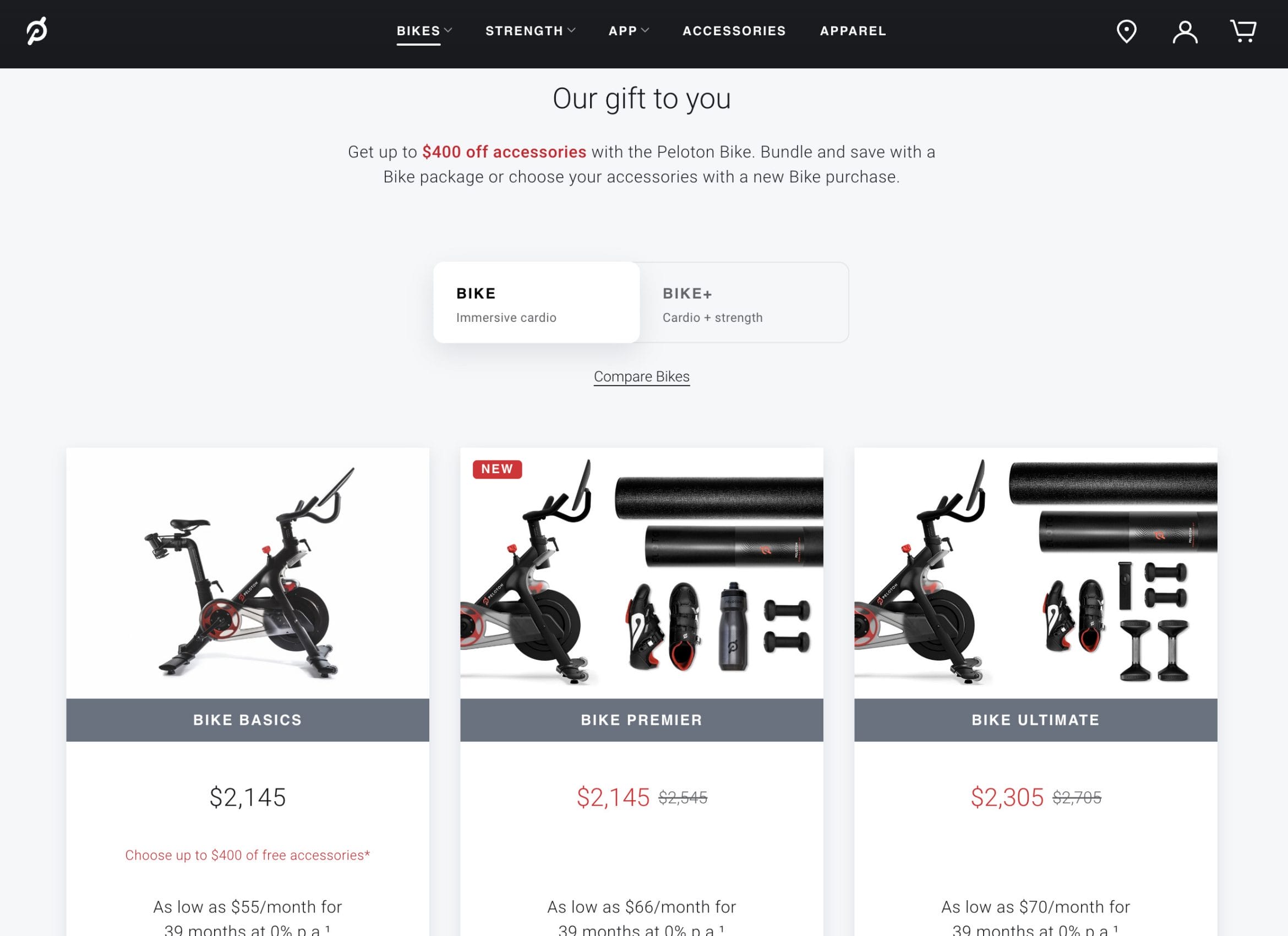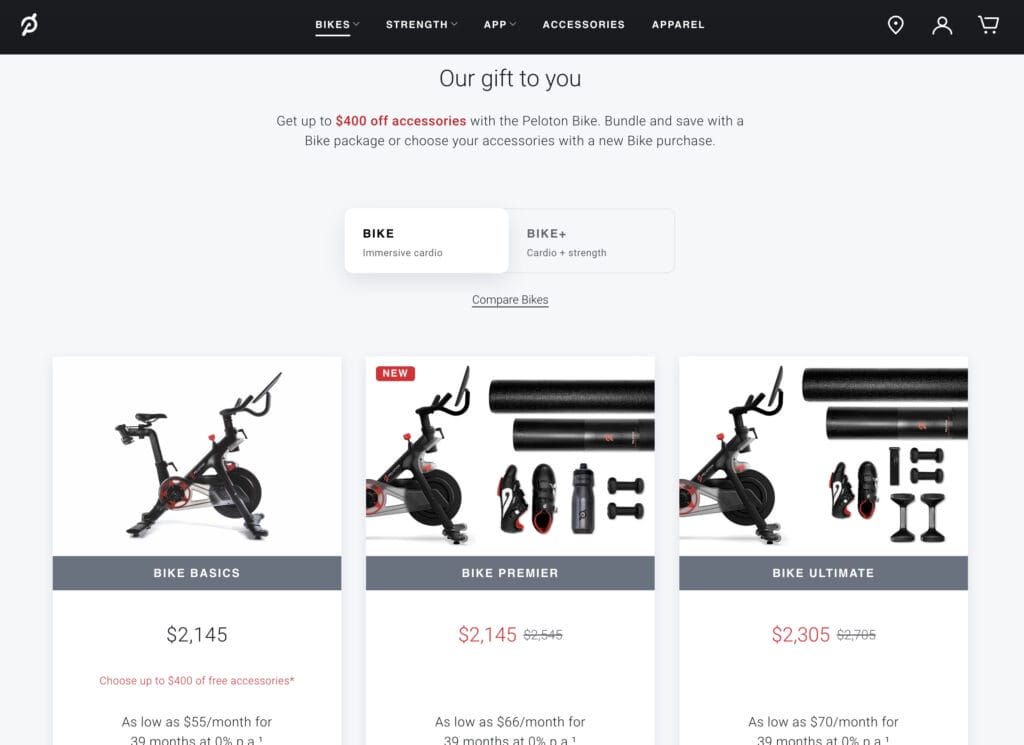 The Bike+ has a similar set of offers – buy the base Bike+ for $3,345 and add any $400 worth of accessories. The Bike+ Premiere is discounted down to $3,345, and the Bike+ Ultimate is on sale for $3,505 – again, both $400 off.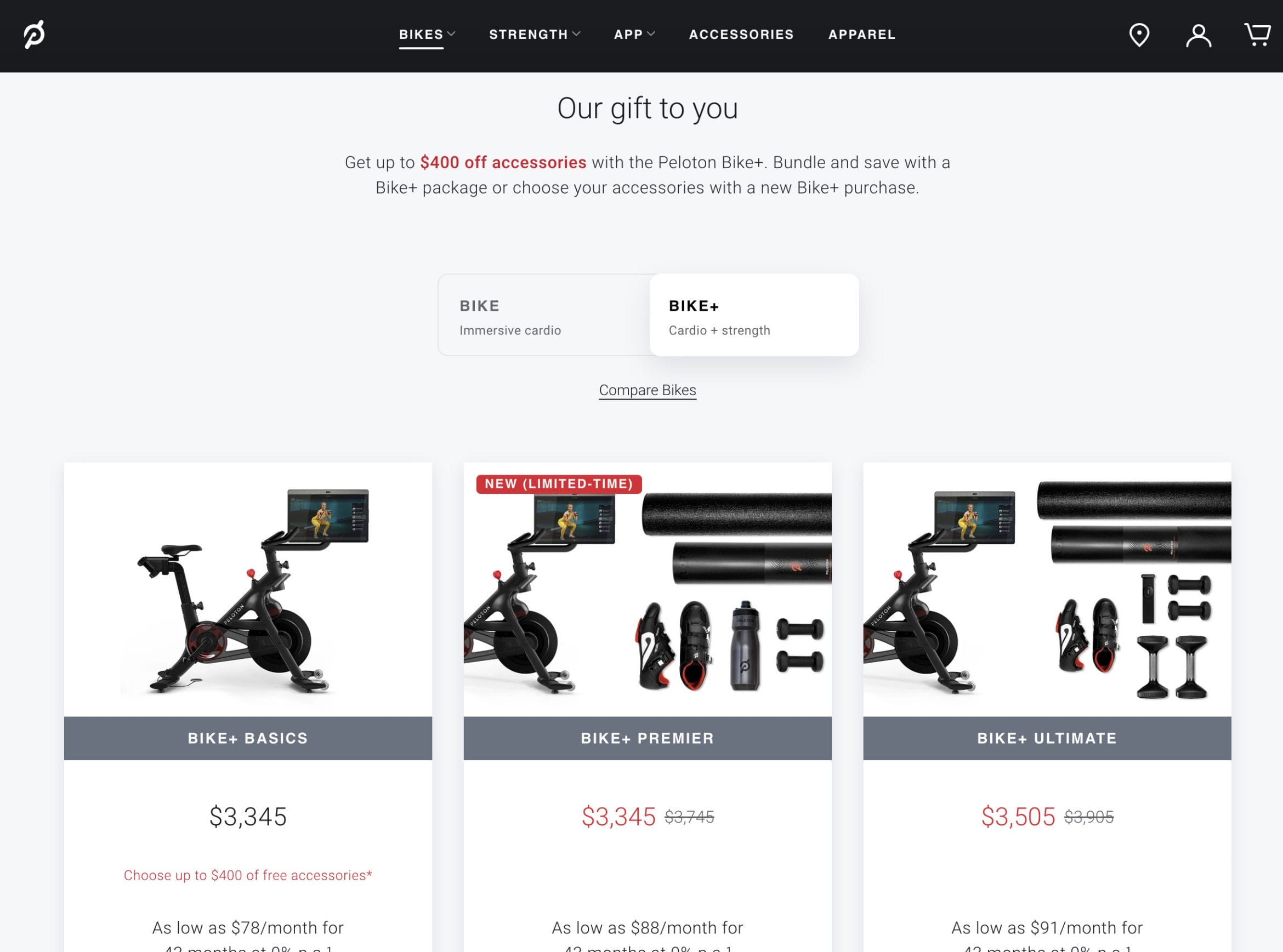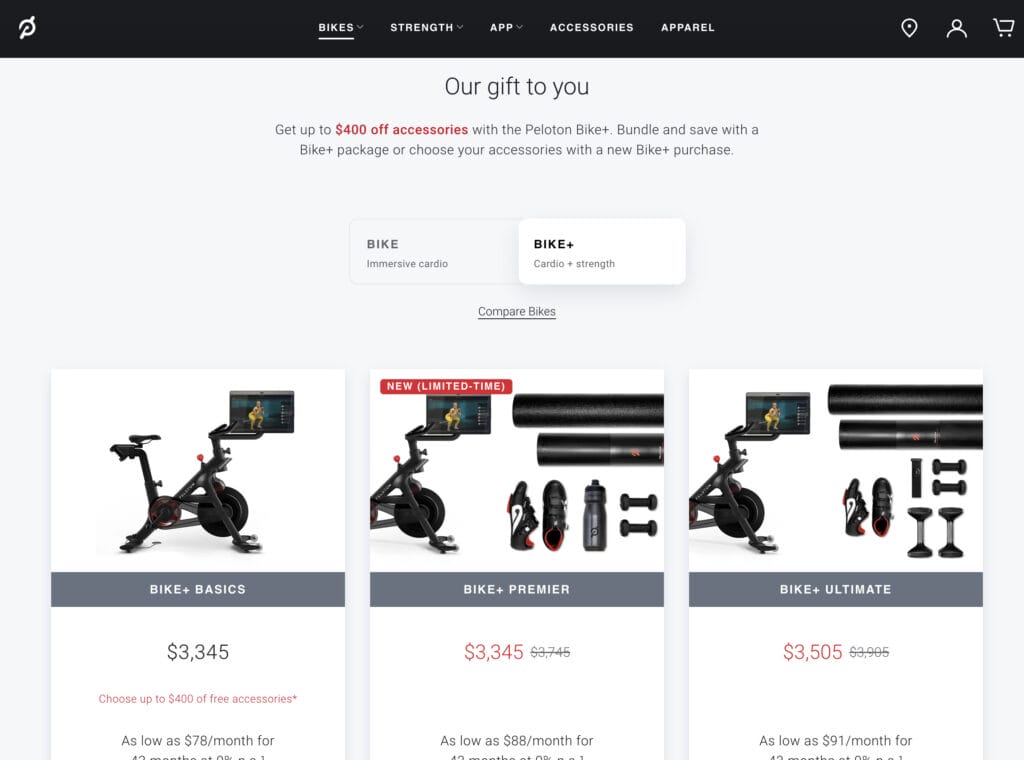 The Peloton Guide is running a similar deal, but with $250 off accessories (or discounted bundles).
The Peloton Tread is still not on sale in Australia, so there are no offers on that – however, we expect the Peloton Tread to see Black Friday sales in their other markets.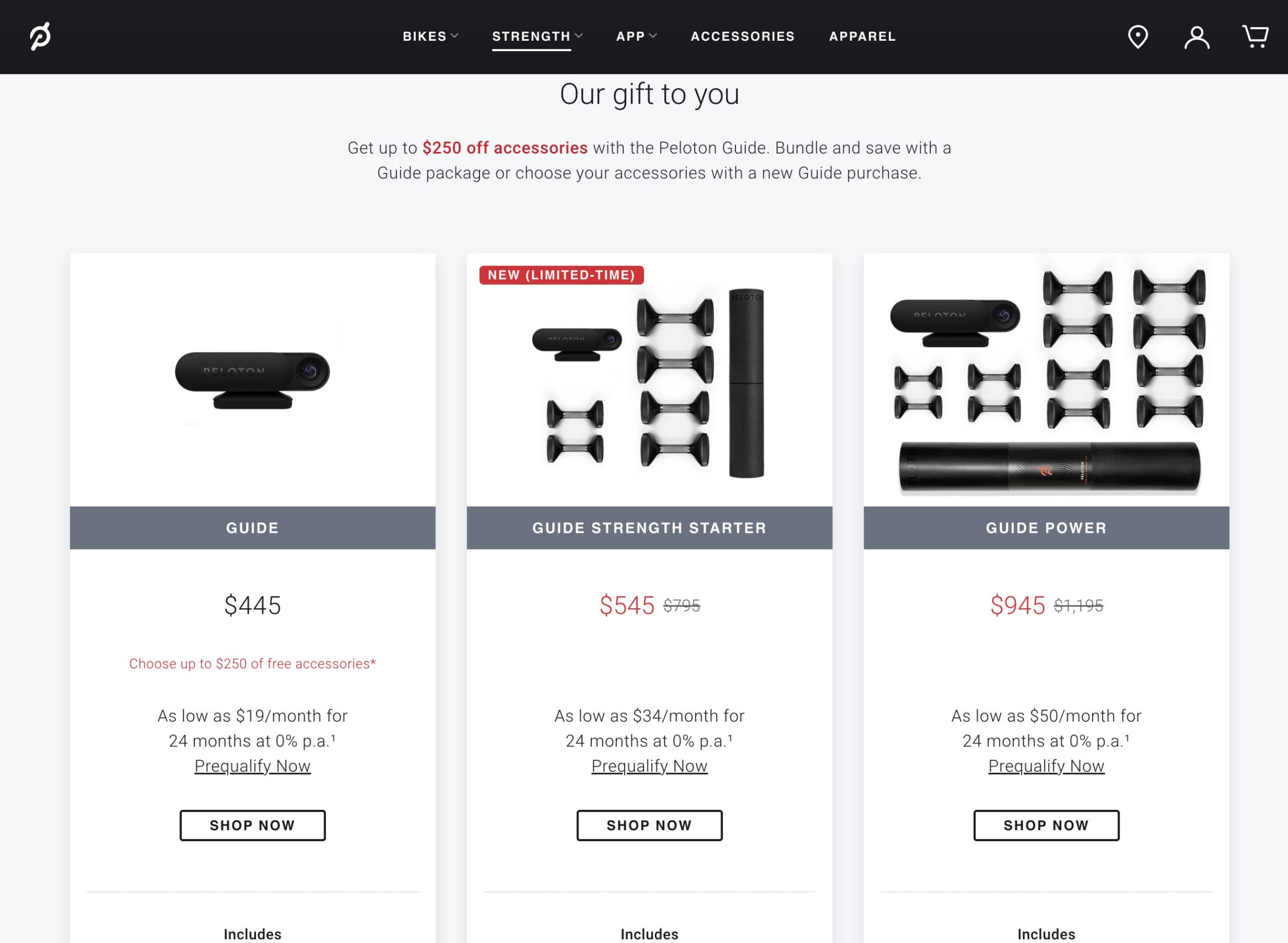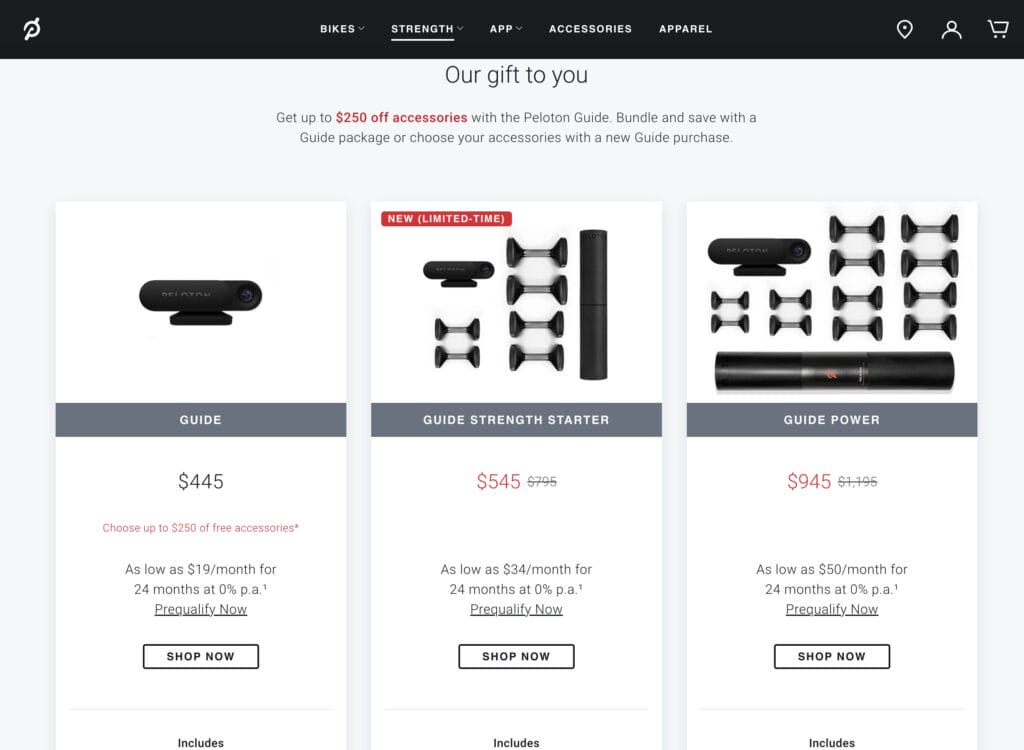 You are able to combine referral codes with the Black Friday offers – however, the buyer will not get any additional free accessories, but the person who referred them will get their normal apparel credit.
Look for Peloton Black Friday deals to begin over the next 24 hours in the US, Canada, the UK, and Germany as well. We are expecting them to be deals for similar accessory offers – although the amount of free accessories will vary by market (for example, US might only be $250 worth off free accessories with Bike, Bike+ or Tread).
One thing to keep in mind is that Peloton has a price match offer so if you bought recently from Peloton online or in a showroom, you can get a price match to these offers.
This is a return to Peloton's typical Black Friday discount sales they had in 2019 & years prior. You can see all previous Black Friday deals for Peloton here.
---
Want to be sure to never miss any Peloton news? Sign up for our newsletter and get all the latest Peloton updates & Peloton rumors sent directly to your inbox.