Peloton Android App users will be pleased to see that the app has recently received a new update that includes many highly requested features – including the Just Work Out feature, which seems to have finally rolled out to nearly all Android users this week, after having a slow rollout several weeks ago. Other updates include stats & trends on the home page, as well as the updated "Workouts" tab.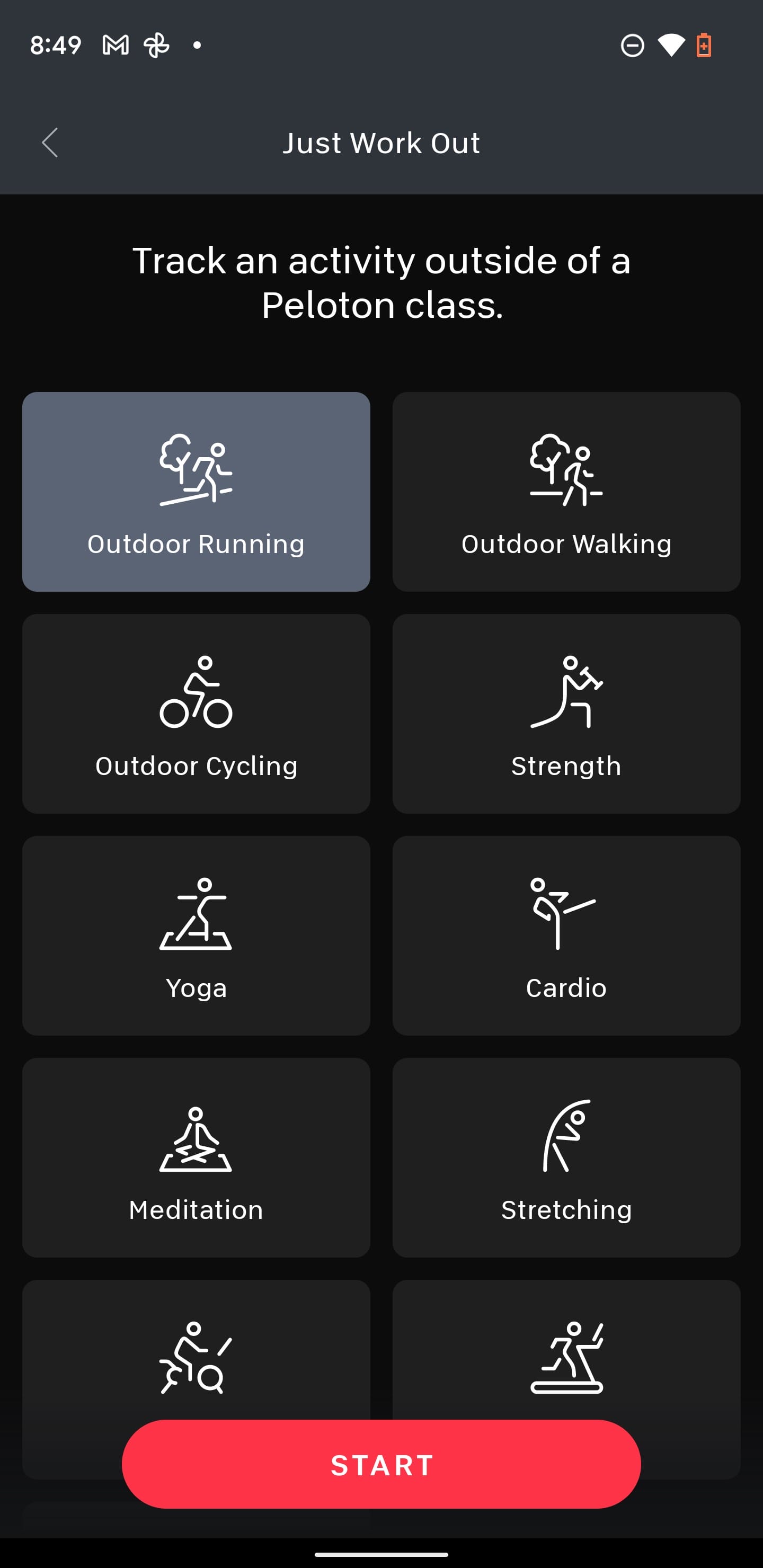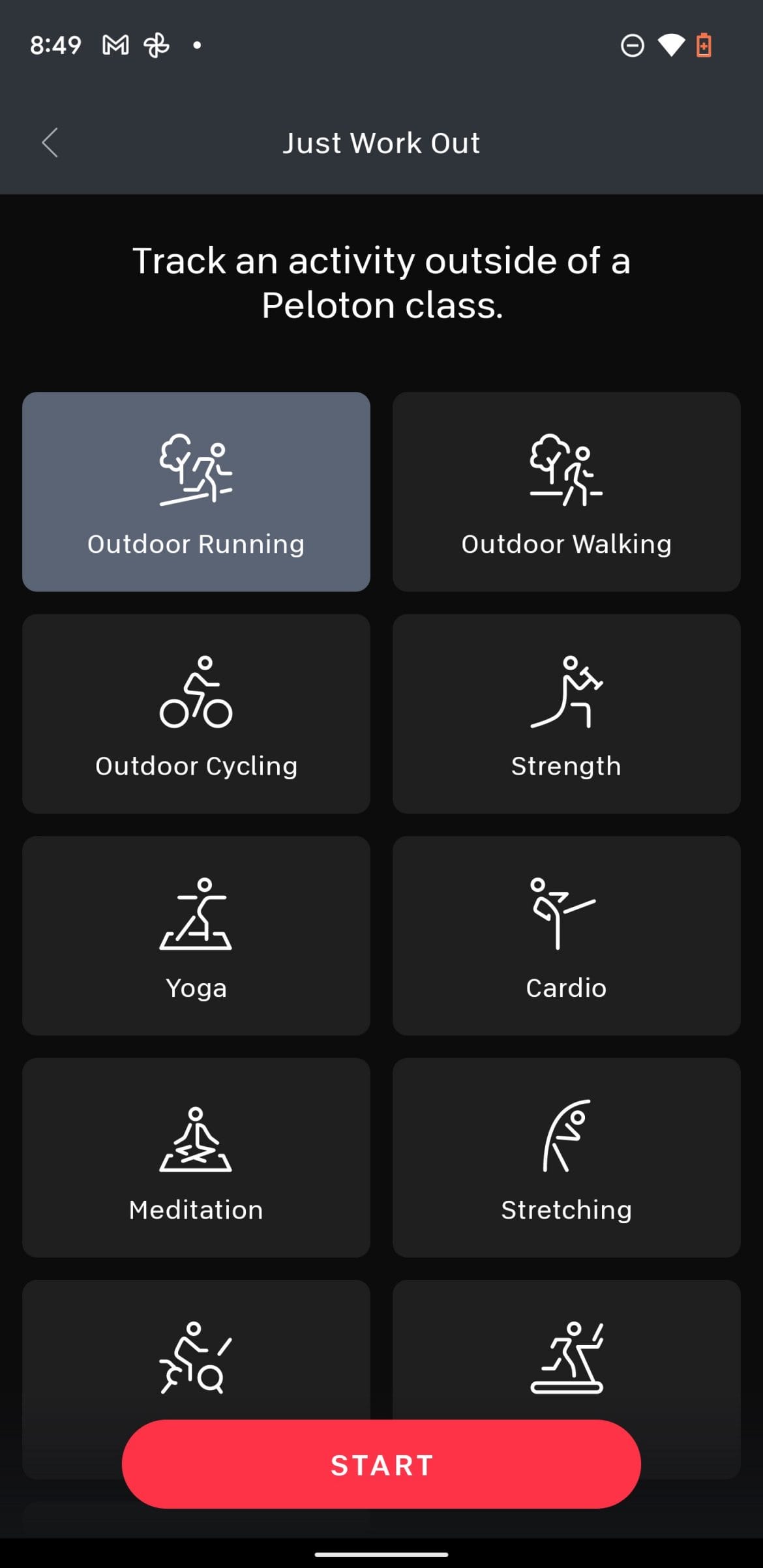 We first shared that Just Work Out was being rolled out to Android users at the beginning of this month, but it was an extremely slow rollout and many members reported that they still hadn't gained access to the feature throughout the month. Just Work Out allows members to receive credit for non-Peloton workouts, and has launched on Android with the full list of class types rather than just the walk, run, or ride options that were initially added to the iOS App. To use "Just Work Out" – look for the floating red circle at the bottom right of your screen.
The Just Work Out feature began beta testing in the spring before officially launching in June of 2022, but only on the iOS Peloton App. Peloton has added a number of components since the addition, such as new types of workouts and "Just with Goals." If you're unfamiliar with the Just Work Out feature, be sure to check out our overview article.
Other updates have also made their way to the Android App, such as the 7 day, 30 day, and 90 day trends that first appeared on the iOS App back in September. You can select each time frame and view your total number of active days, total workouts, time spent, and calories burned during that specific time period. You may notice a red, green, or gray carrot next to your statistics, which indicates whether this number is higher, lower, or the same as your period average.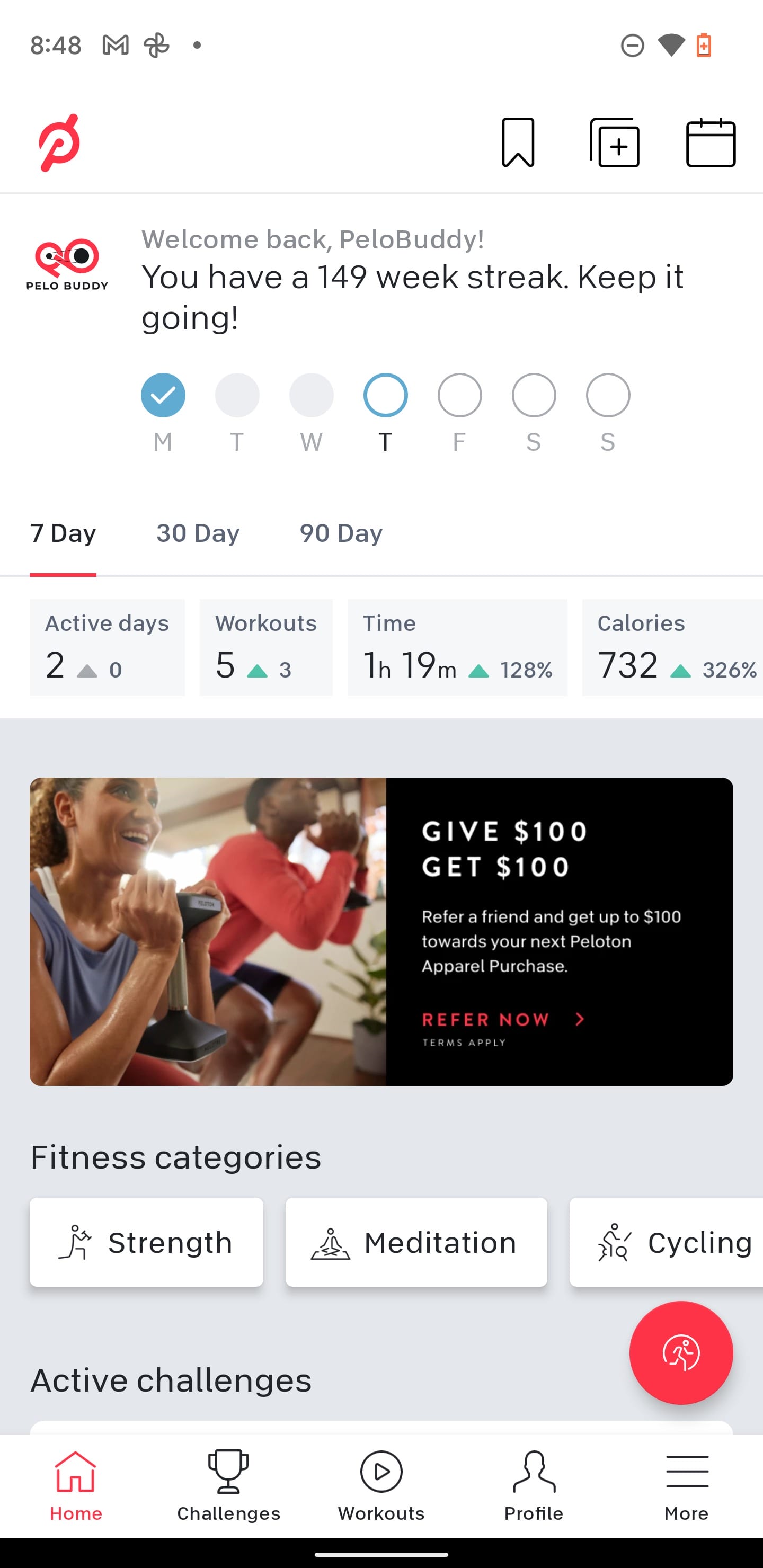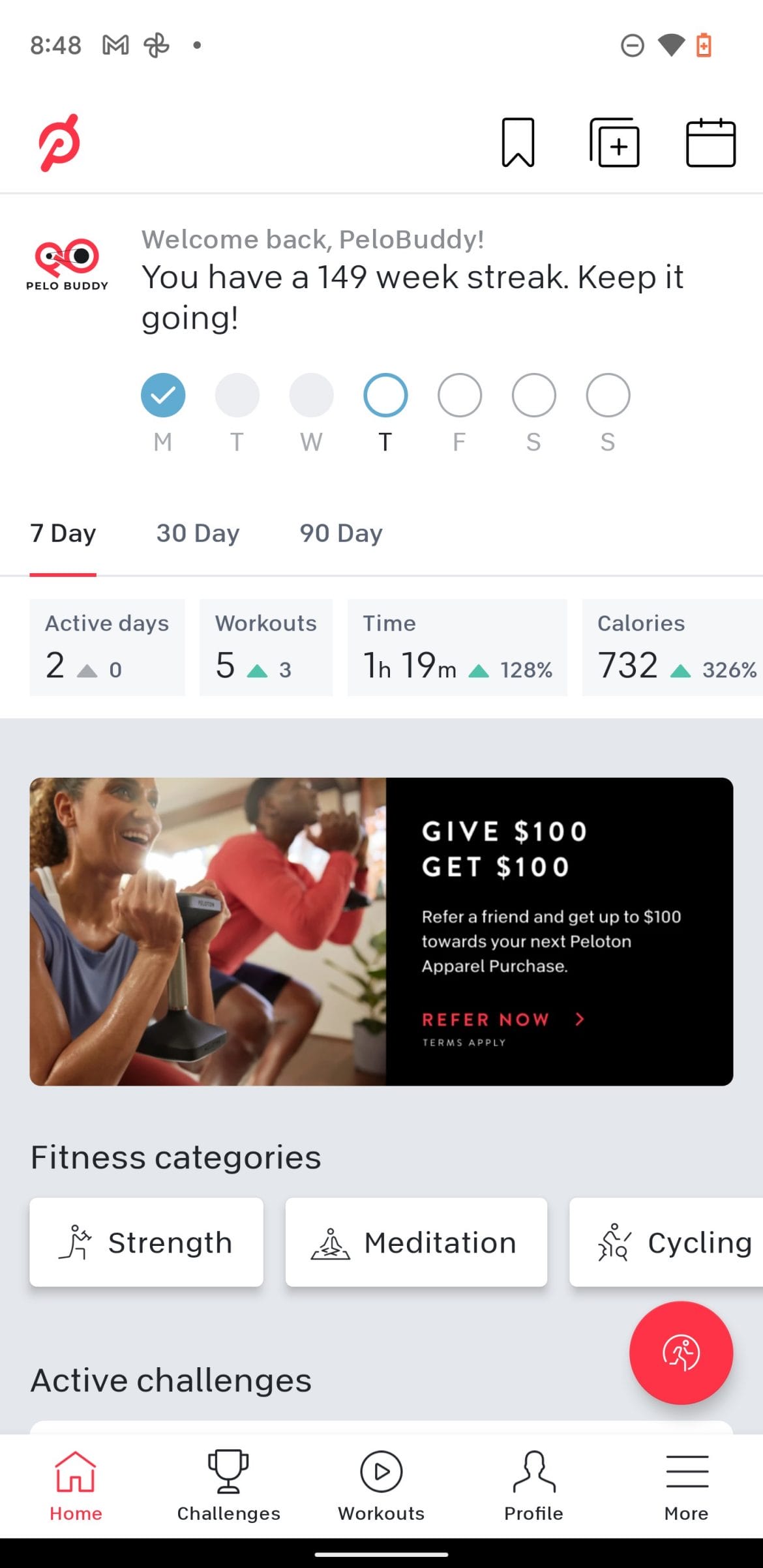 Android users also now have the new "workouts" tab, which replaced the previous "classes" tab. This update rolled out to iOS users earlier this month. The page includes navigation to classes, collections, and programs. There are shortcuts at the top that can easily bring you to your bookmarked classes, view your stack, and view your personal upcoming schedule. The default view will be of classes, and underneath are all of the different modalities that you'll need to scroll through to be brought to that category of classes. Interestingly, the Android App has the "all" button – which displays all classes across all modalities – whereas the iOS App still does not.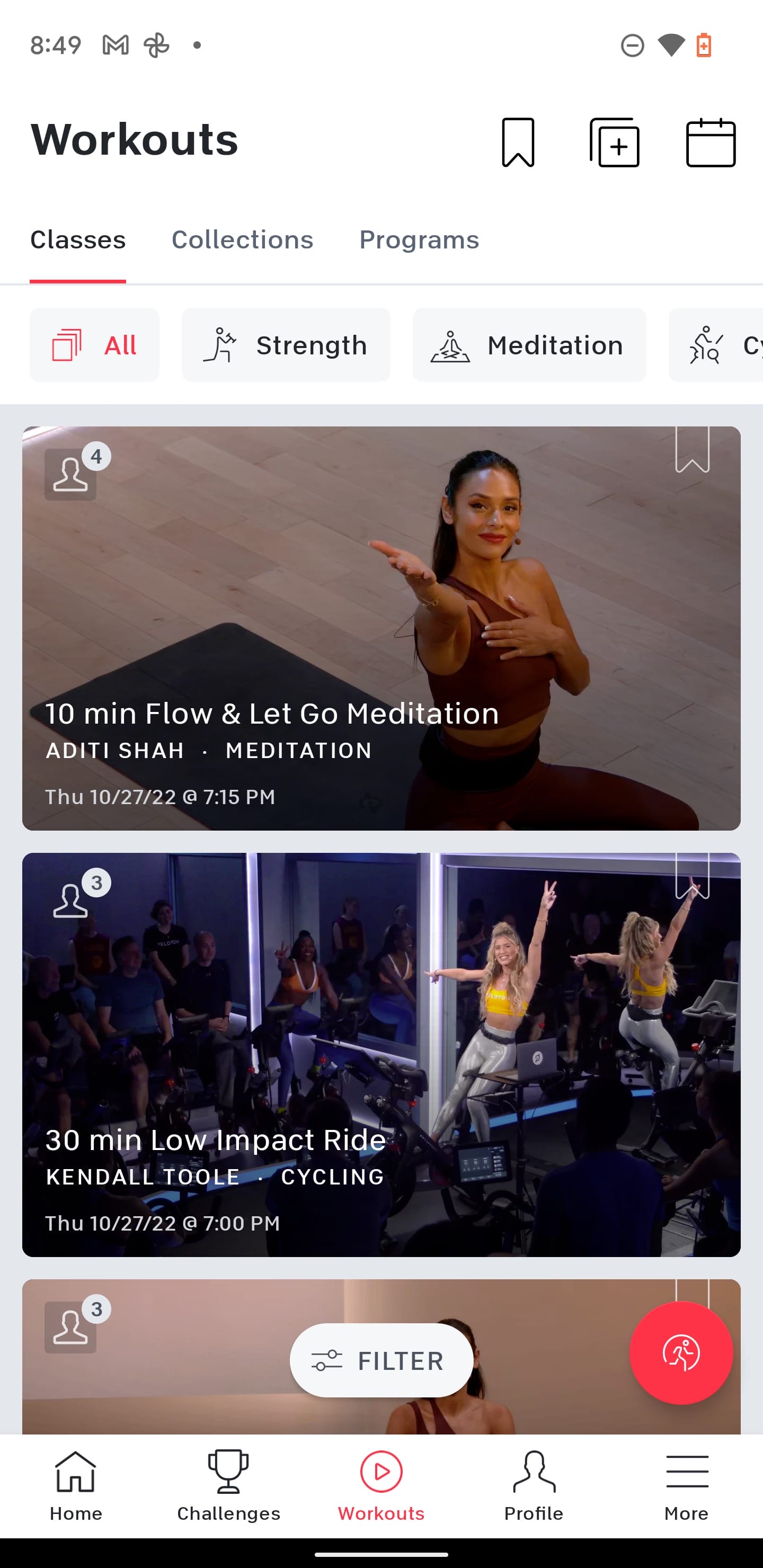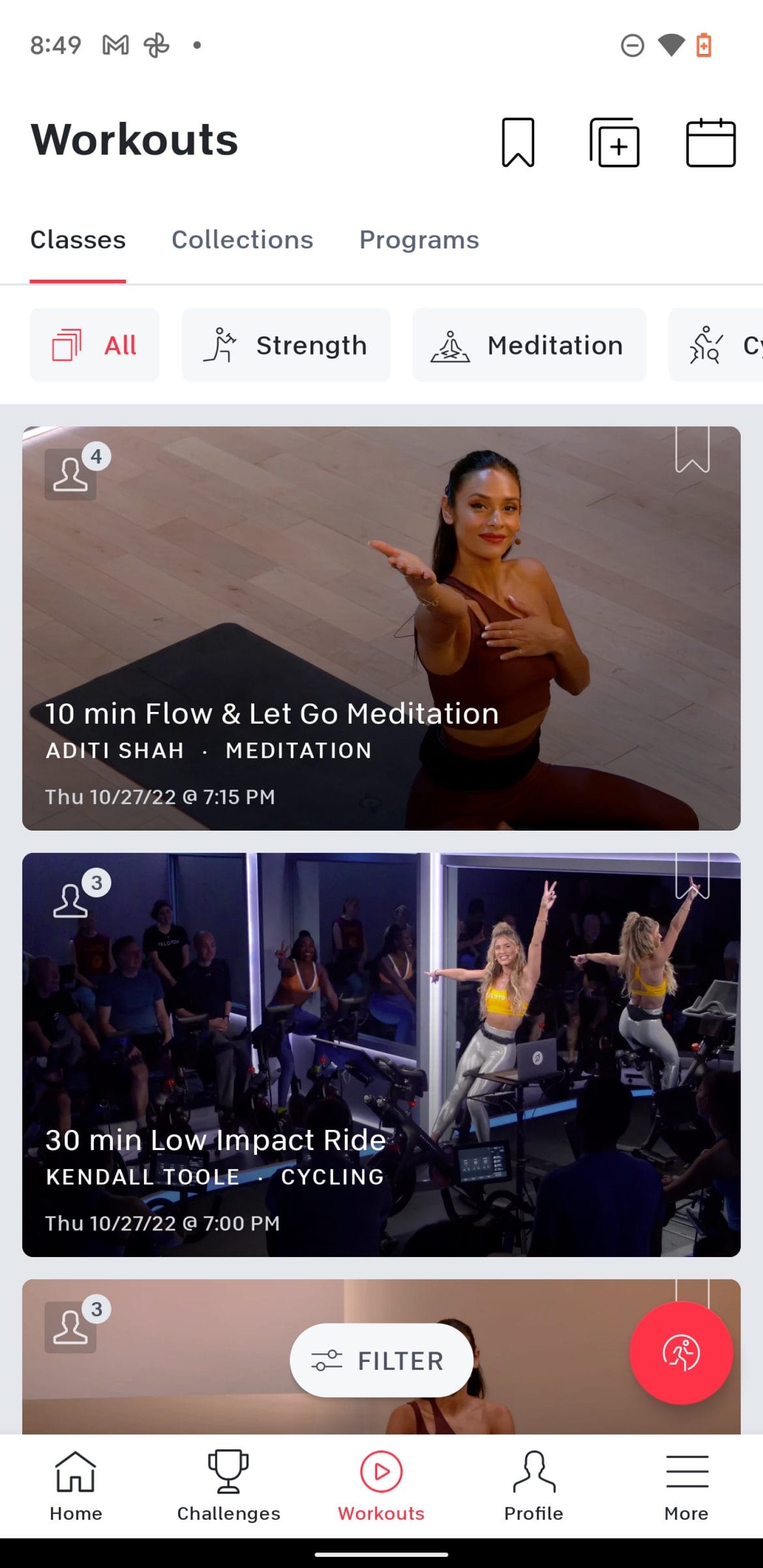 The update does not seem to include the personalized class recommendations that iOS users gained access to as part of the update.
For any members with a Watch OS watch, this update also enabled a Peloton app for the Watch OS.
If you're an Android App user, are you looking forward to utilizing these new features and updates?
---
Want to be sure to never miss any Peloton news? Sign up for our newsletter and get all the latest Peloton updates & Peloton rumors sent directly to your inbox.