Peloton has made another update to the iOS App, adding new features to the home tab, which was just added last month.
There are three new tabs towards the top of the screen that show your 7 day, 30 day, and 90 day workout statistics, allowing members to more easily view and track key statistics over time. You can select each time frame and view your total number of active days, total workouts, time spent, and calories burned during that specific time period.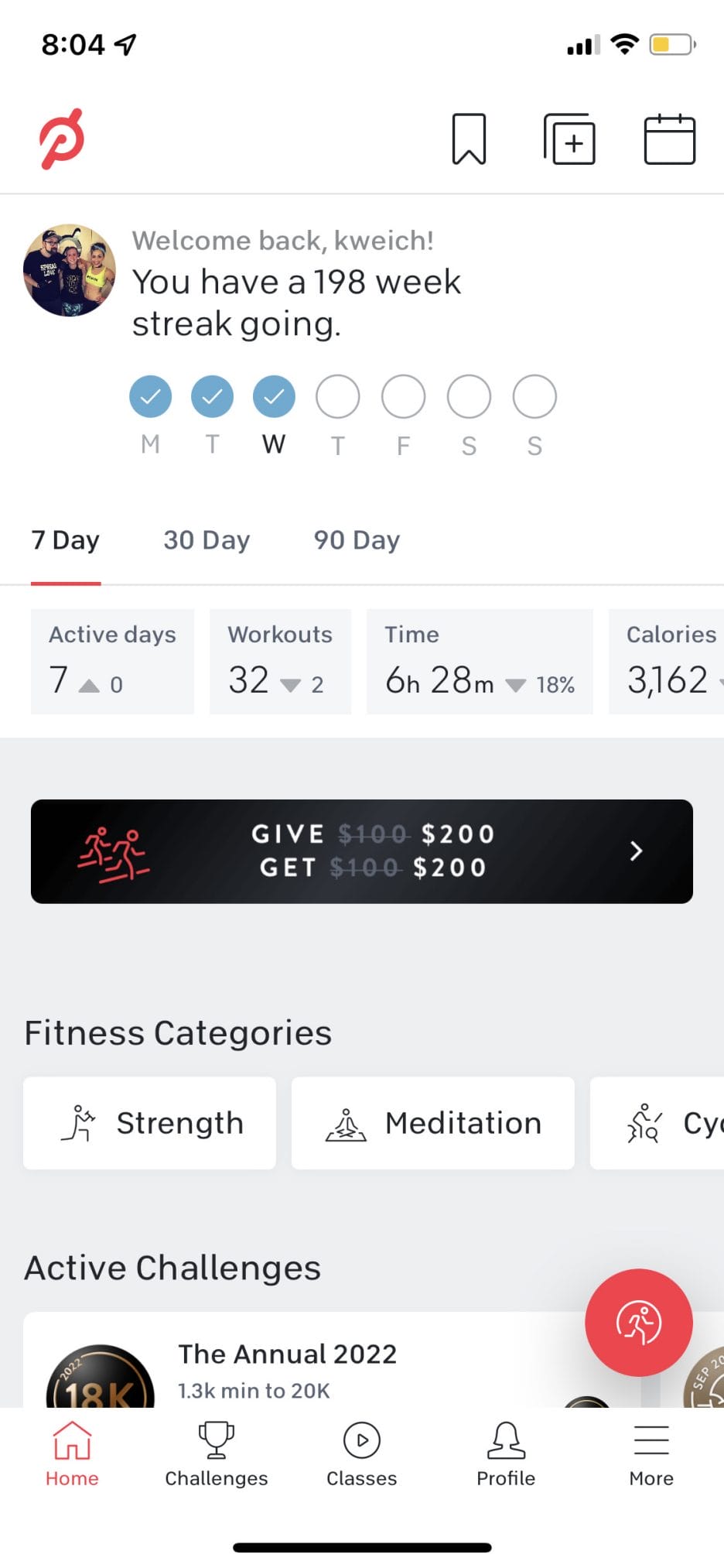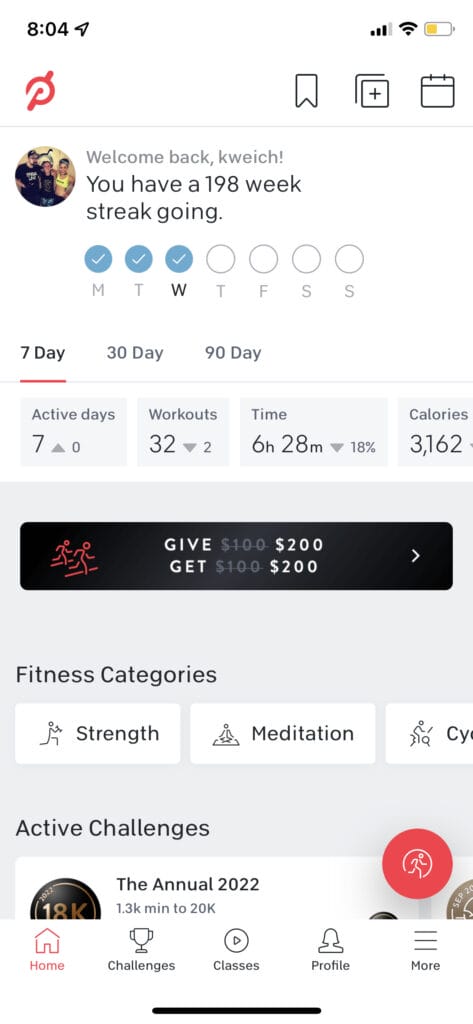 You may notice a red, green, or gray carrot next to your statistics, which indicates whether this number is higher, lower, or the same as your period average.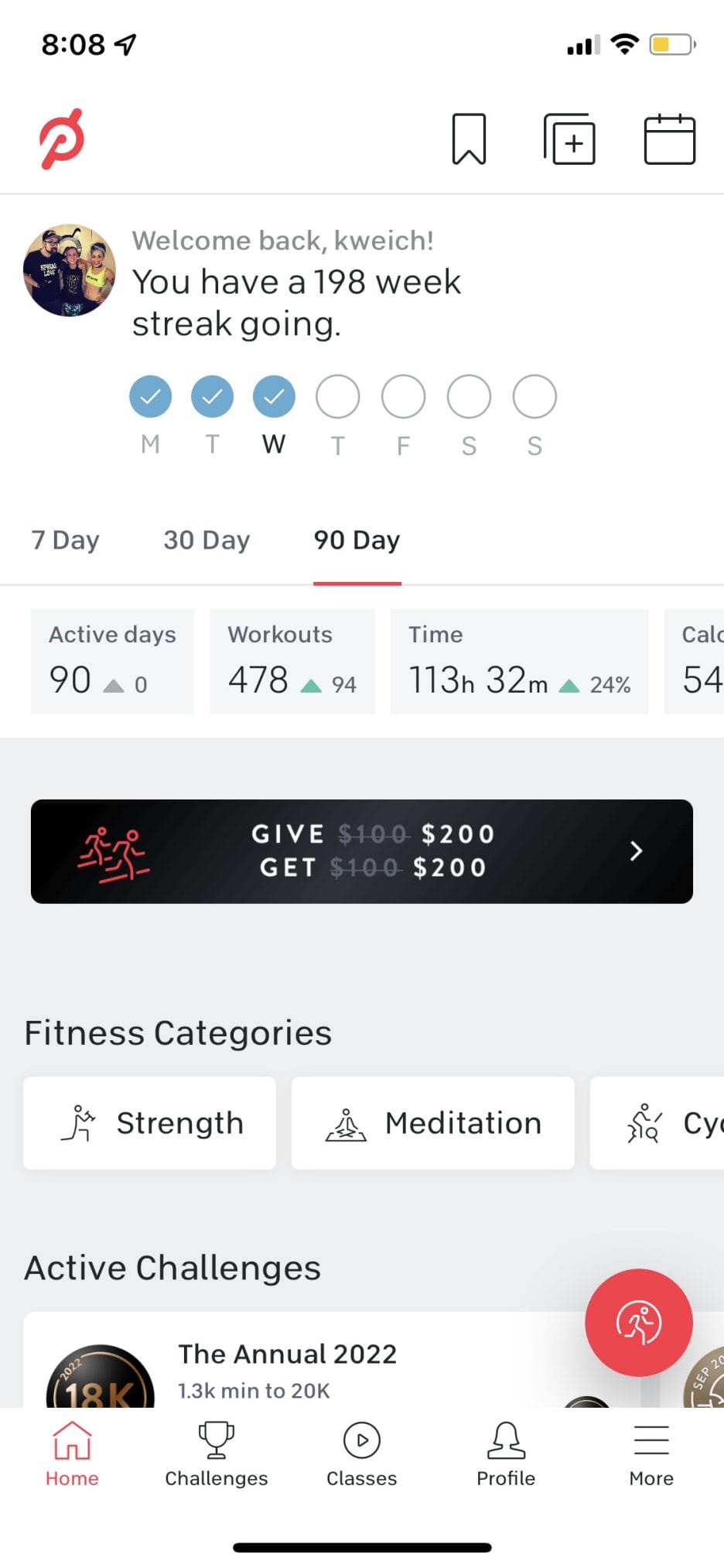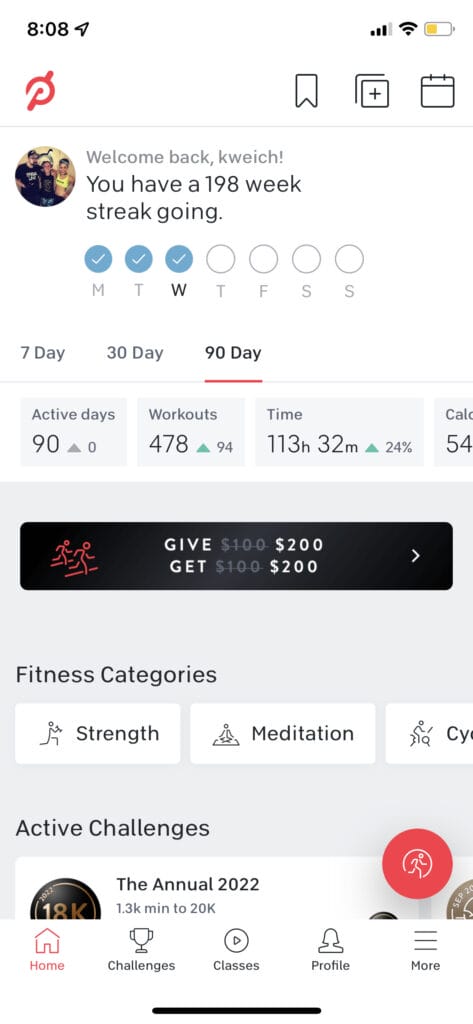 In addition, there is a new block that displays the challenges that you are currently participating in. If you've opted into the Annual 2022 Challenge that will be the first on the list, followed by any monthly cycling, running, strength, and activity challenges.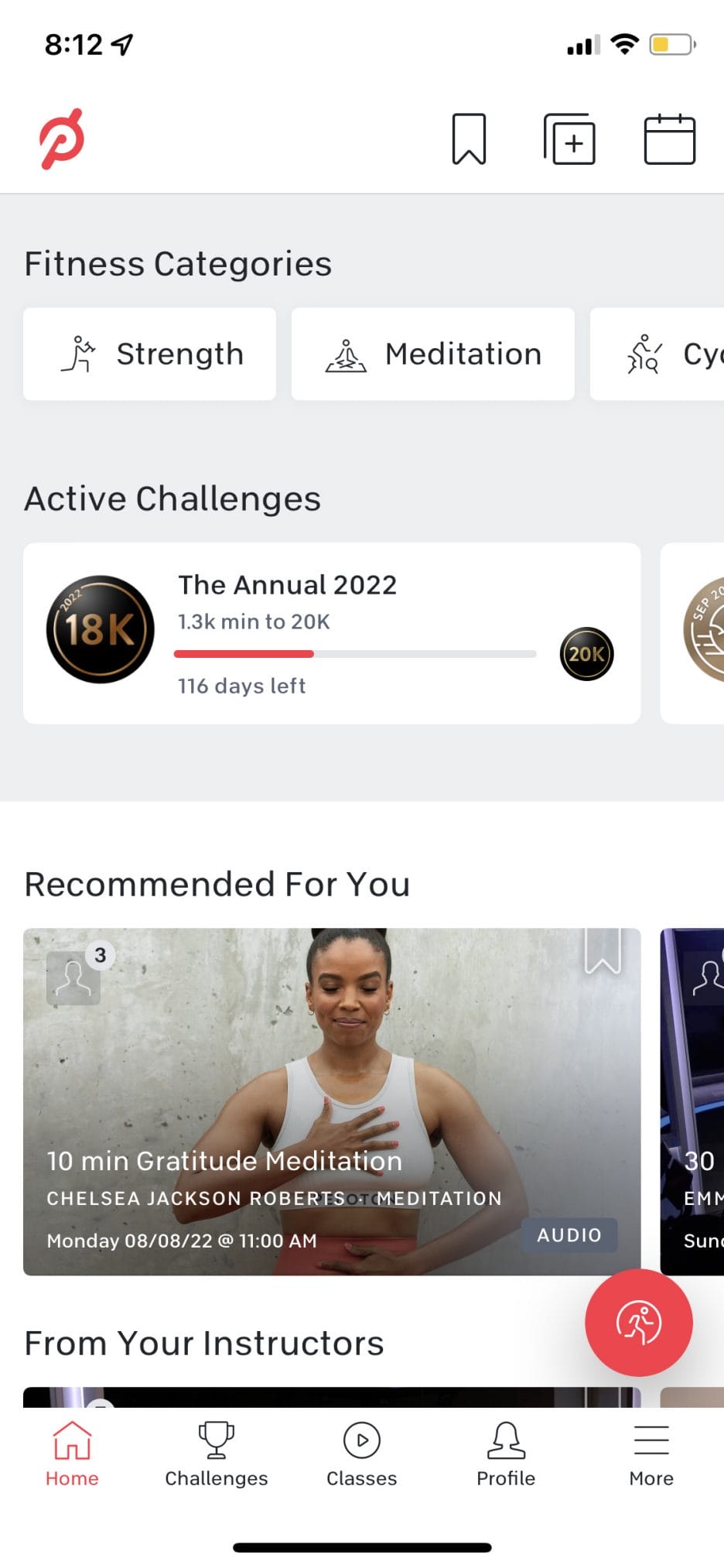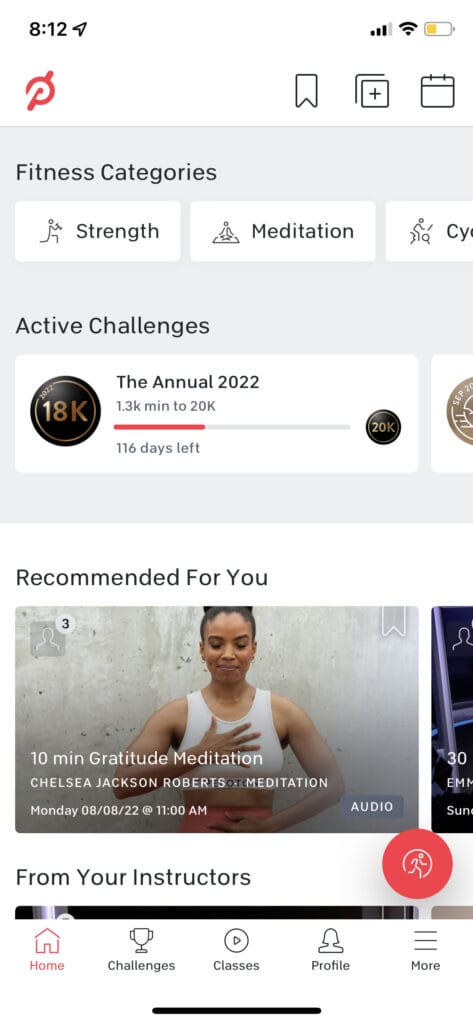 Presumably any flash challenges will also appear here once active. If you are taking part in the Annual challenge, don't forget our calculator for Peloton's annual challenge which will help you figure out how many minutes you need to work out per day to hit a certain milestone.
For now, these statistics additions are only appearing on the iOS App and do not seem to be on the hardware or web browser home screens. These new features appear regardless of whether you have the new expanded "Just Workout Options" that appeared over the weekend for some members on your app. That feature still appears to be rolling out slowly, and many members don't yet have it.
The Android App is showing the new challenges section, but not yet the new 7 day, 30 day, and 90 day statistics section. This will likely be added to the Android version soon.
Unfortunately, this update still does not bring the "All" class type filter to the iOS app when viewing the on-demand library or upcoming class schedule – which was added to the Android app more than a year ago.
These tweaks build on the big update which saw the Home Tab added to the iOS and Android apps last month (which had first launched on Bike & Tread before being added to the web browser).
---
Want to be sure to never miss any Peloton news? Sign up for our newsletter and get all the latest Peloton updates & Peloton rumors sent directly to your inbox.