Peloton has added the "All" class type button to the upcoming schedule and on demand library when viewing through a web browser.
This new feature allows members to view upcoming classes and recent classes in the on demand library across fitness disciplines. Previously, you would need to click by category – such as cycling, running, strength, etc. – and would only be able to view the classes for that particular modality.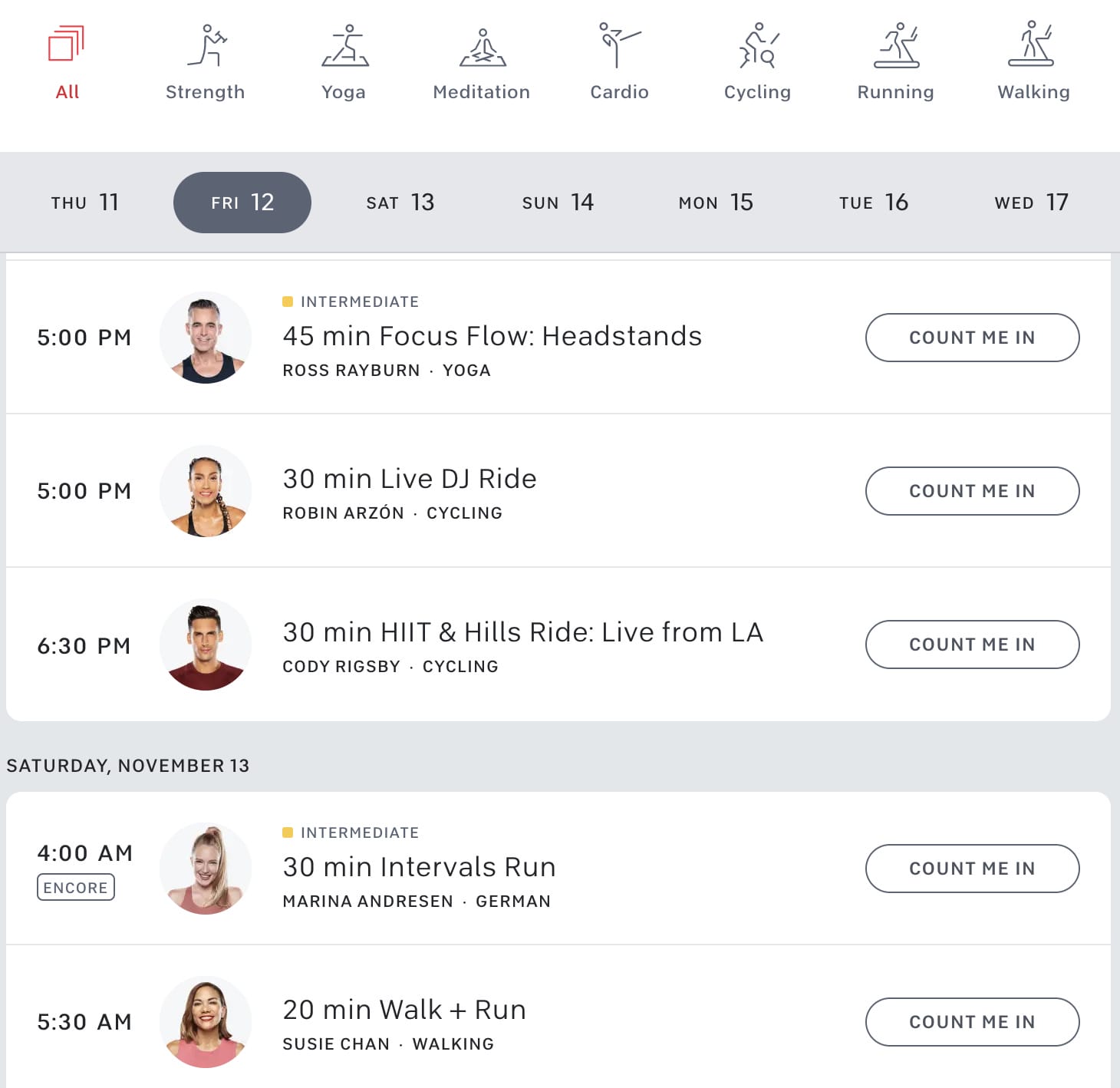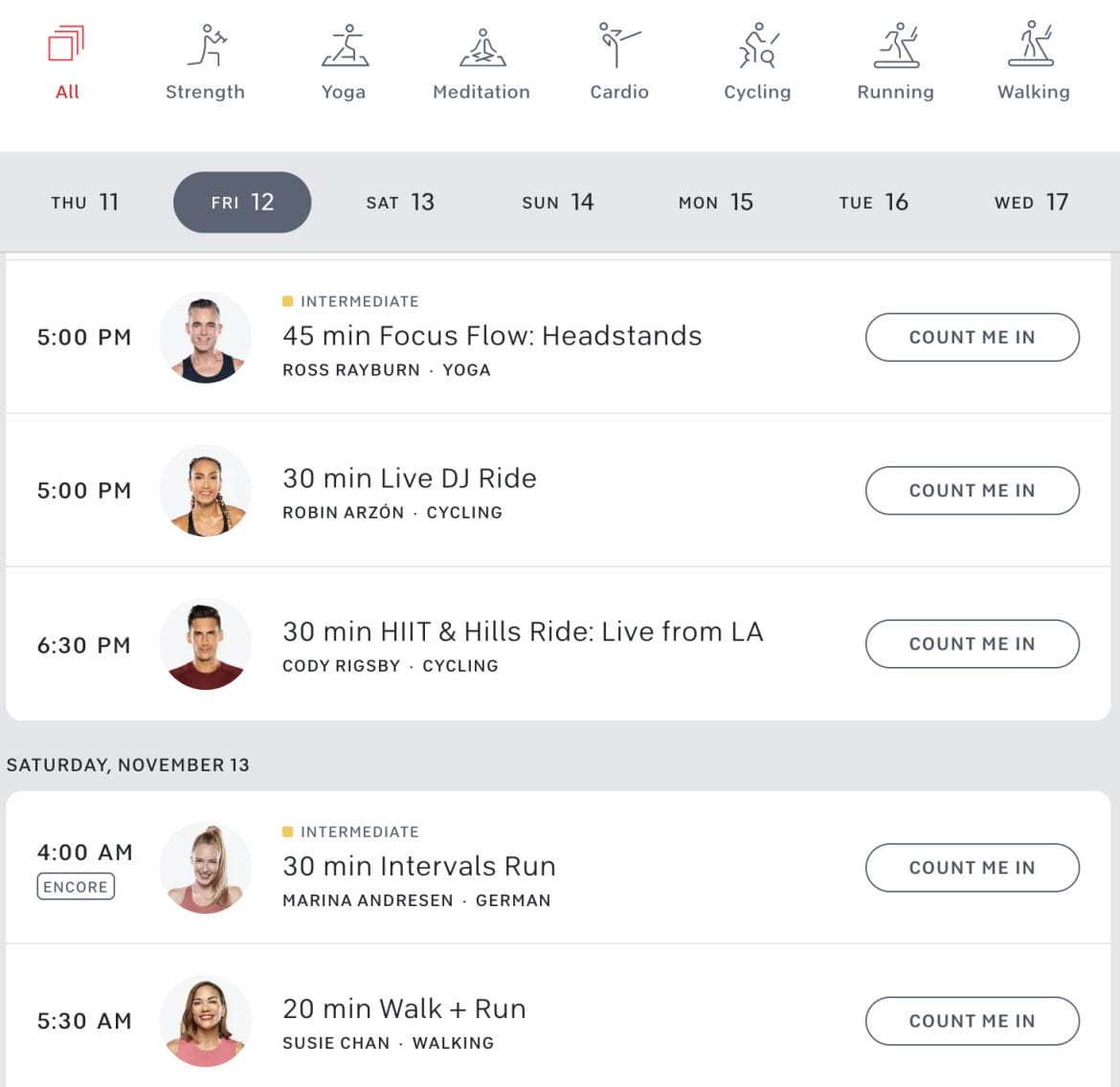 Now, you can use the "all" button to see all classes at once. This is a useful update for a number of reasons. In terms of the schedule, you can more easily determine if you want to stack live classes, such as a live ride followed by a live yoga flow. For on demand classes, you can see all of the new content from recent days without having to jump from category to category.
This feature is particularly handy if you have a favorite instructor who teaches multiple fitness disciples. By navigating to the on demand library and clicking the "all" button, you can then filter by that instructor and view all of their recent classes in every modality they teach.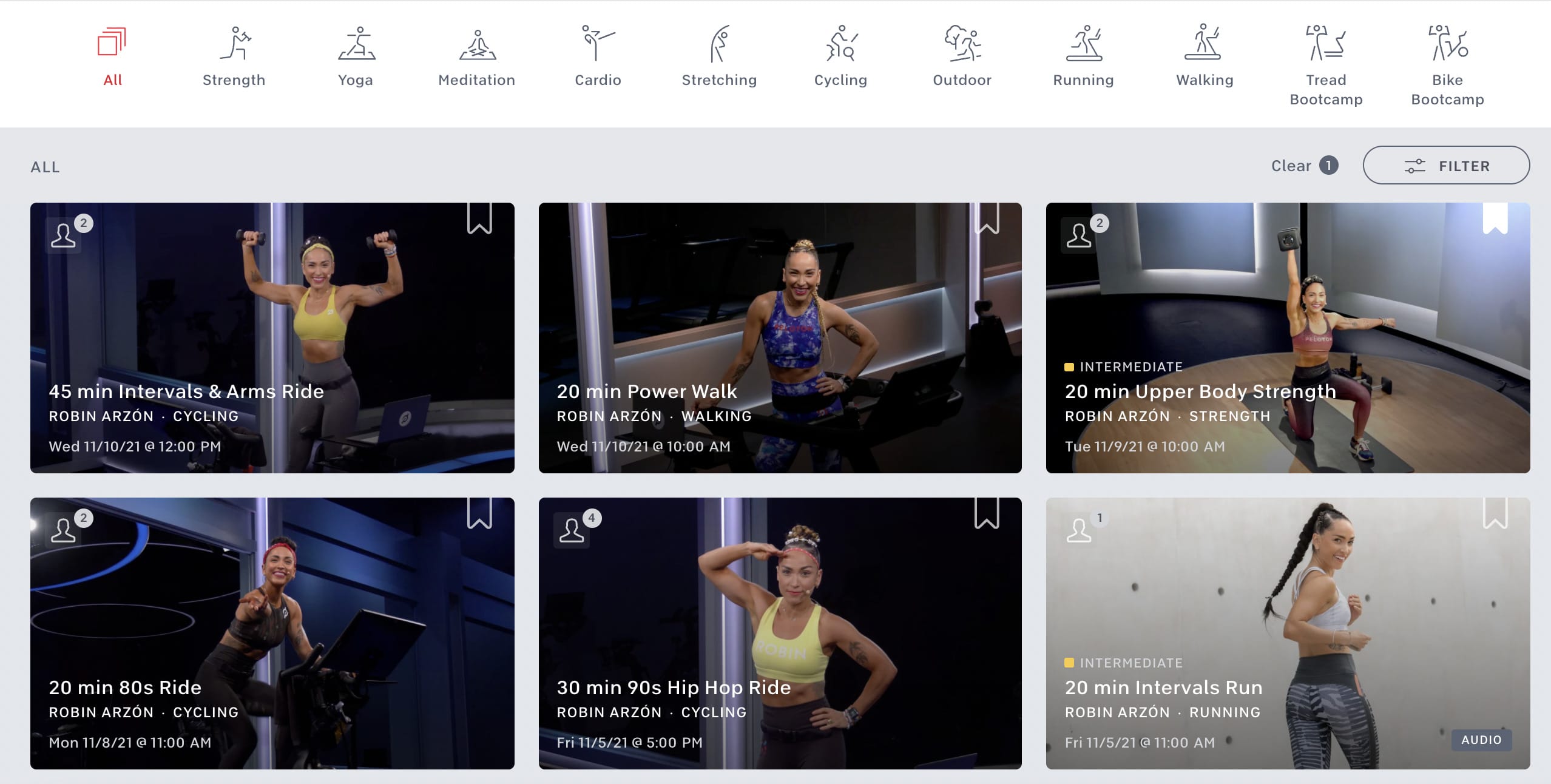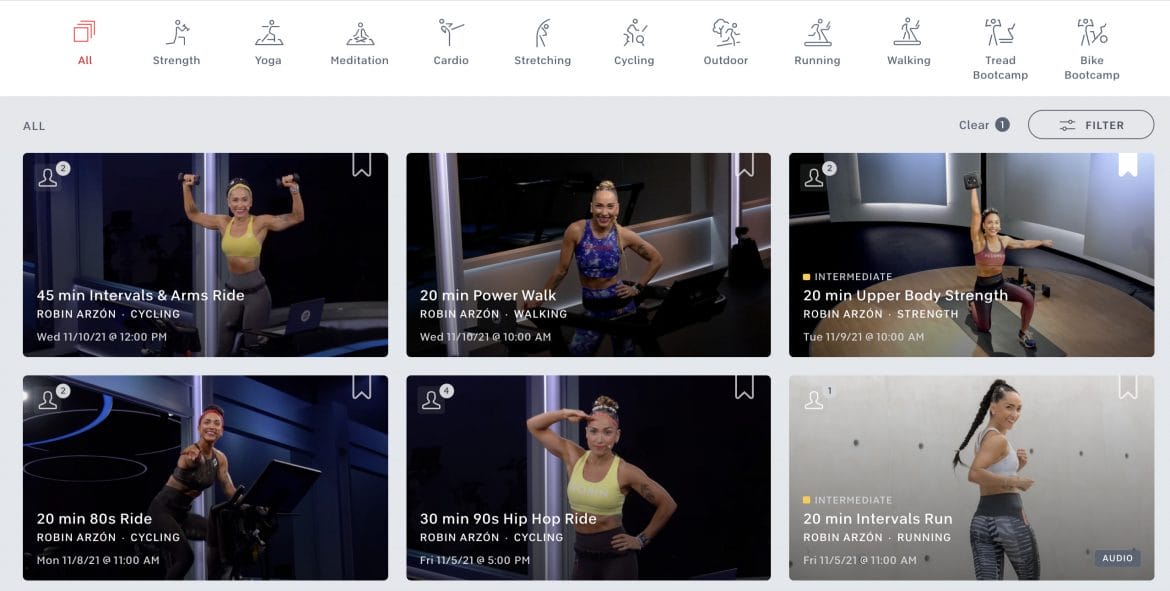 Peloton added this feature to the Android app back in February, but it is still not available for the iOS app yet. The update was rolled out to bike and tread devices earlier this year, and Peloton made the update to web browser viewing on Thursday evening.
Just last month Peloton made another significant update to their web and android app, which allows members to filter by multiple instructors and class lengths at one time. This feature had rolled out to bike and tread devices a couple of weeks prior.
Will you be utilizing this new "all" button?
---
Want to be sure to never miss any Peloton news? Sign up for our newsletter and get all the latest Peloton updates & Peloton rumors sent directly to your inbox.