Throughout the holiday season Amazon is running an extended returns period for products purchased between October 11 and December 25, 2022 – allowing customers to return those items through January 31, 2023.
The Peloton Bike and Peloton Guide appear to be included in the policy, with both products currently showing that they can be returned until January 31. Note that the Amazon links in this article are affiliate links – they don't cost anything extra if you use our links, but you do support the site by doing so.


Both the product pages for the Bike & Guide show the items qualifying under the return policy.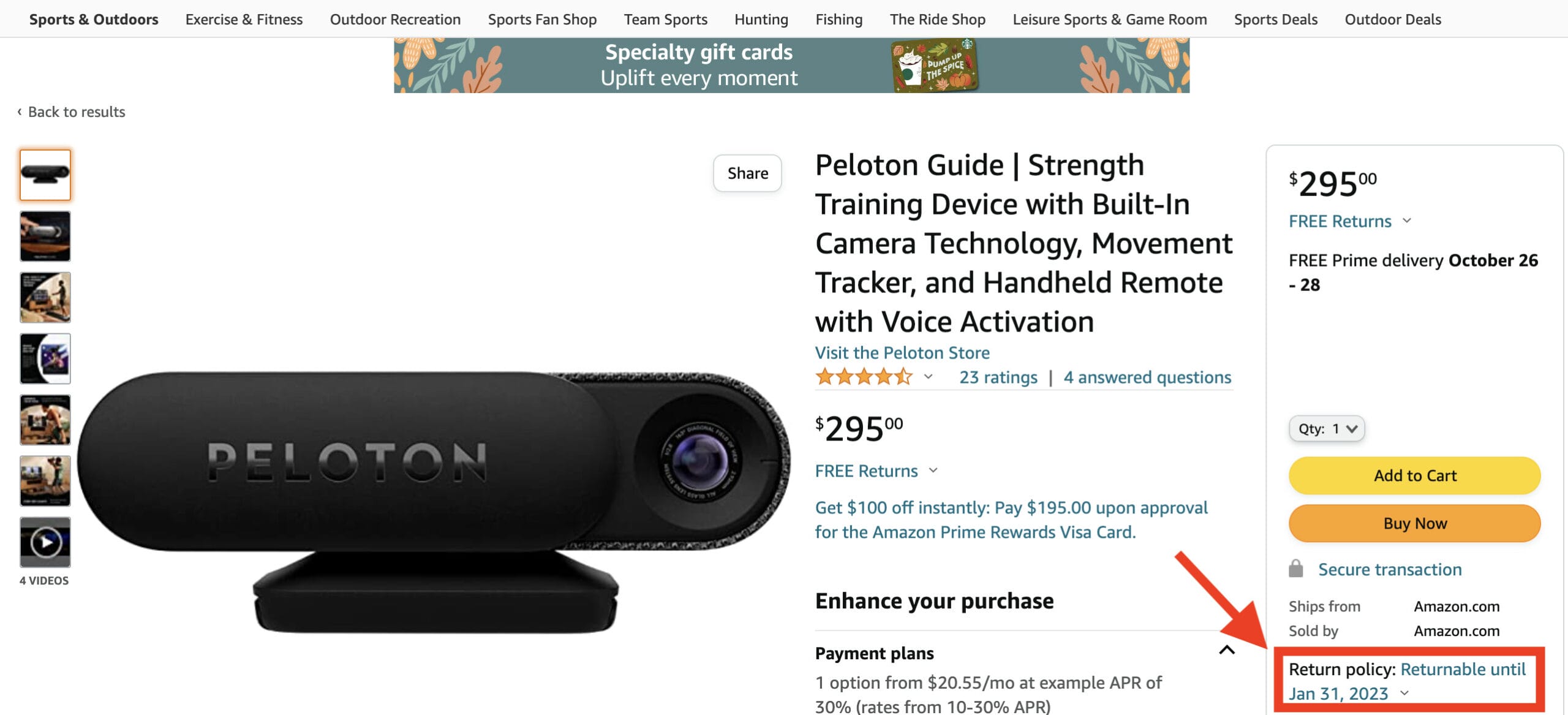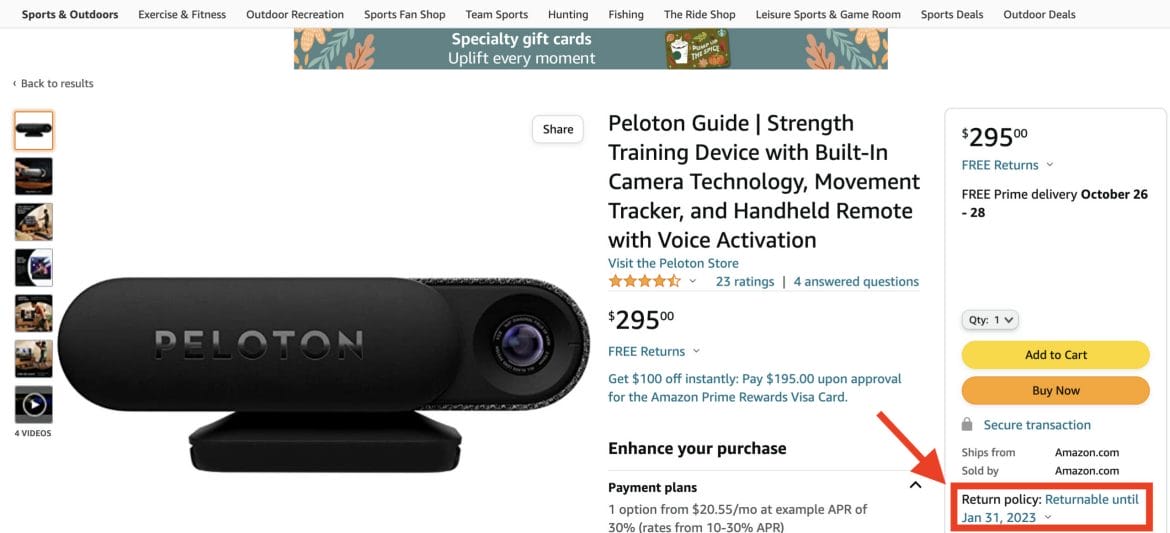 What isn't clearly spelled out on the page is what state the products need to be in to qualify for a return. The Bike comes with a free assembly option for a lot of markets, so this likely wouldn't need to be "new in box" to be eligible for a return.
Keep in mind if you're looking for Peloton-related gifts for someone, you can check out our Peloton holiday gift guide here!
While Amazon is a new ordering option for Peloton, direct orders from Peloton have long had a "Home Trial" no questions ask return policy, which is typically 30 days. However, Peloton occasionally extends the 30 day trial to 100 days, but they have not done so since June 2022 (which included the Guide for the first time). They also previously offered an extended home trial in March 2022.
Peloton initially announced their partnership with Amazon in the United States in August, marking the first time ever new Peloton products were available from another retailer. A featured product for Prime Day Early Access, the Peloton Bike was one of the top-selling products from the massive sale. Peloton also appears to be looking at launching on Amazon in both the United Kingdom and Germany.
You can view Peloton's entire Amazon storefront via this link. Note that Black Friday is coming up rather quickly – though there is no guarantee that Peloton will have a Black Friday 2022 sale or what that may entail, you can get an idea of what their past Black Friday & Cyber Monday sales have looked like here.
---
Want to be sure to never miss any Peloton news? Sign up for our newsletter and get all the latest Peloton updates & Peloton rumors sent directly to your inbox.