Update: The 3 new coaches were announced, and it is the 3 instructors we identified in this post!
Peloton has officially confirmed that they will be announcing new Peloton Yoga instructors this week. We had speculated in our previous post this might be the case based on Ross' comment about "Peloton GLOBAL Yoga". In an email announcing their new Yoga collections, Peloton dropped this information, confirming announcements are due – but this week, not at Homecoming!
Plus, we're introducing three new instructors from around the globe this week—so stay tuned for more!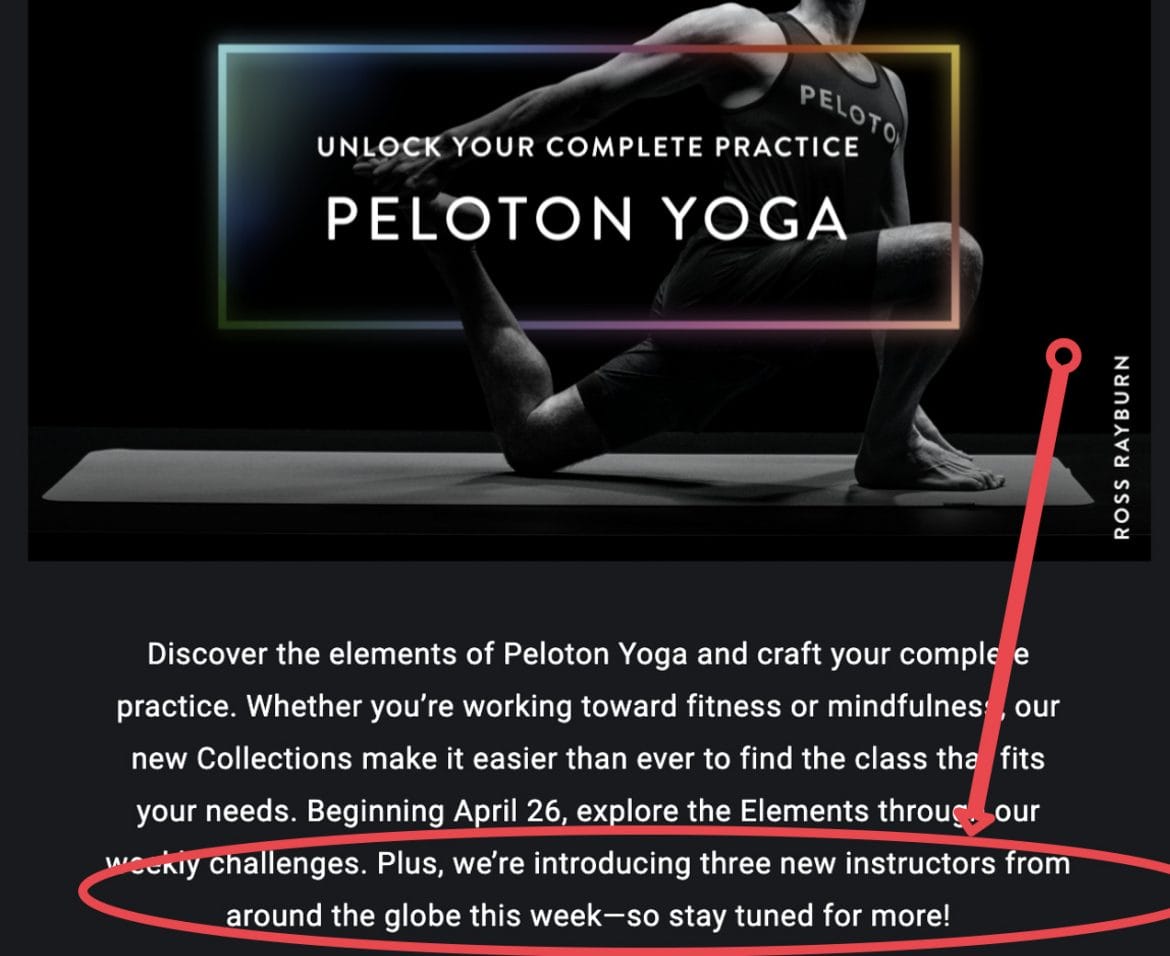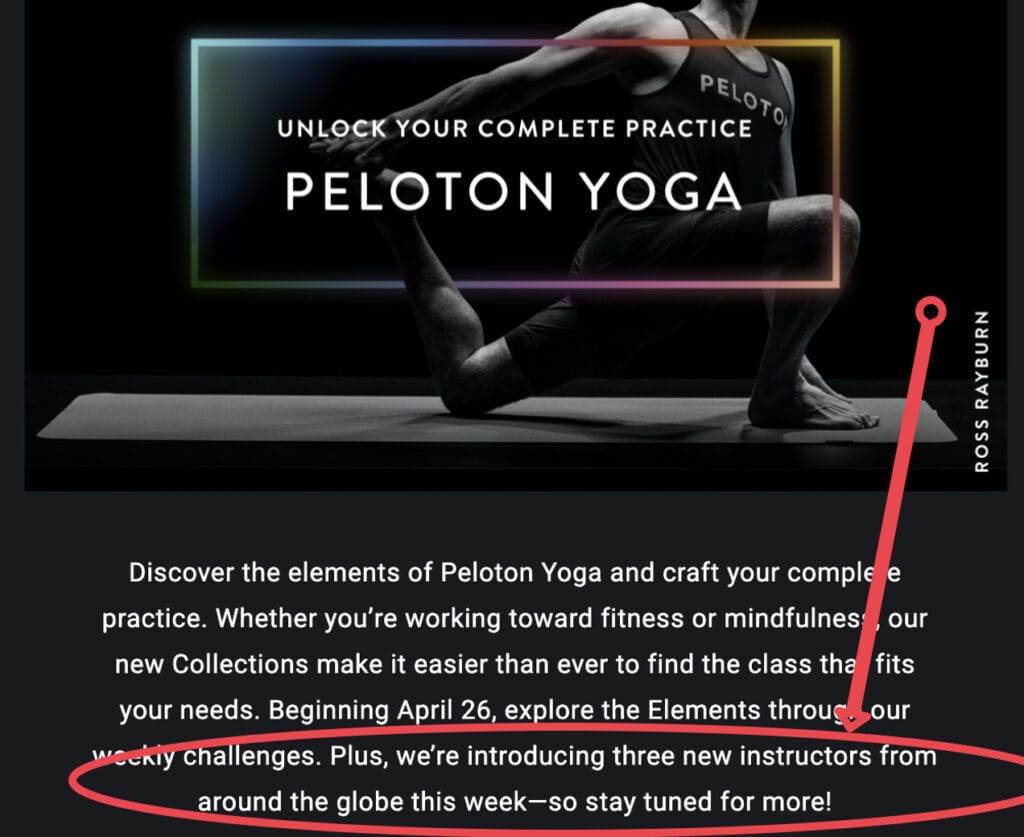 Knowing that 3 instructors will be announced, who could they be?
As we previously reported, one of those instructors is believed to be Mariana Fernández. You can read our previous article to get to know Mariana a little better.
At this point, we don't have official rumors for the other two, but we will speculate – so please take these with a slight grain of salt!
One of the other new Peloton Yoga coaches announced could be Kirra Michel. She is currently based in New York City. You can find her on Instagram at @kirramichel.
The tease from Peloton specifically mentions "instructors from around the globe", so it's safe to assume at least one will be based out of the UK studio – could they be a German language Peloton Yoga instructor as well?
With that said, the other new Peloton Yoga instructor could be Nico Sarani – a Yogi based out of Germany. You can find her on Instagram at @nicosarani.
We will make new posts as the new instructors are officially announced throughout the week.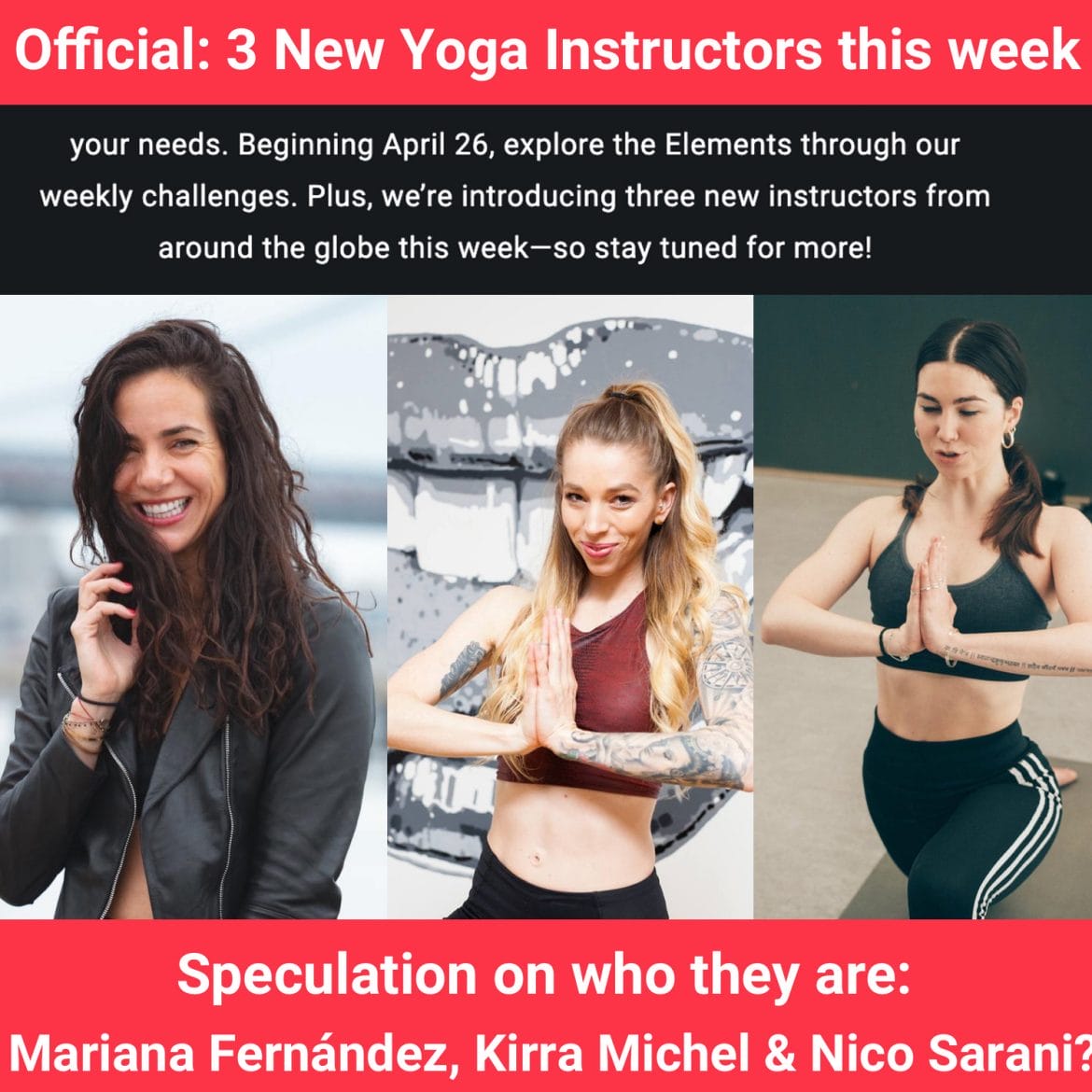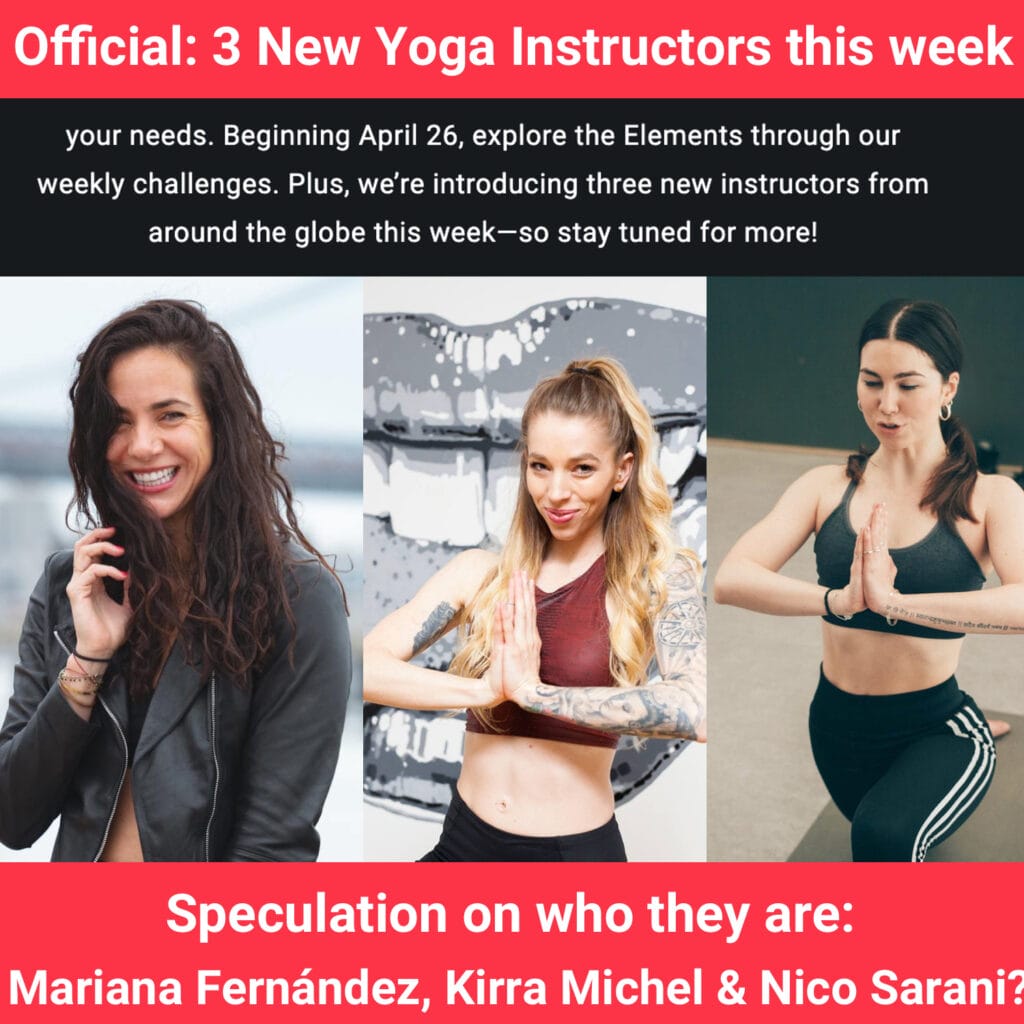 ---
Want to be sure to never miss any Peloton news? Sign up for our newsletter and get all the latest Peloton updates & Peloton rumors sent directly to your inbox.