Peloton has released a new commercial for the 2023 New Year's holiday. The 30 second spot is called "It's Not What You Think," and Peloton first announced the new ad on Instagram:
That's 9️⃣2️⃣%, people. This one goes out to all those who 𝘵𝘩𝘪𝘯𝘬 they know Peloton.
You can watch the complete commercial via Peloton's YouTube page, or embedded below:
The ad focuses on a key statistic: 92%. According to Peloton, "92% of households that kick off the year with Peloton are still active a year later." In other words – 92% of people who begin the year working out with Peloton stick with it throughout the year. That is an extremely high retention rate.
The commercial shows two members in their homes on the Bike and the Tread, taking classes with instructors Ally Love and Olivia Amato. The ad calls out a couple of common preconceived notions about Peloton – such as your Bike will end up being used as a coat rack, or it's just a "fad" and an "elitist fitness cult." The members are transported to other locations during their classes: the member on the bike is shown in Peloton Studios celebrating her 50th ride milestone; and the member on the Tread is shown on an outdoor run in a beautiful location.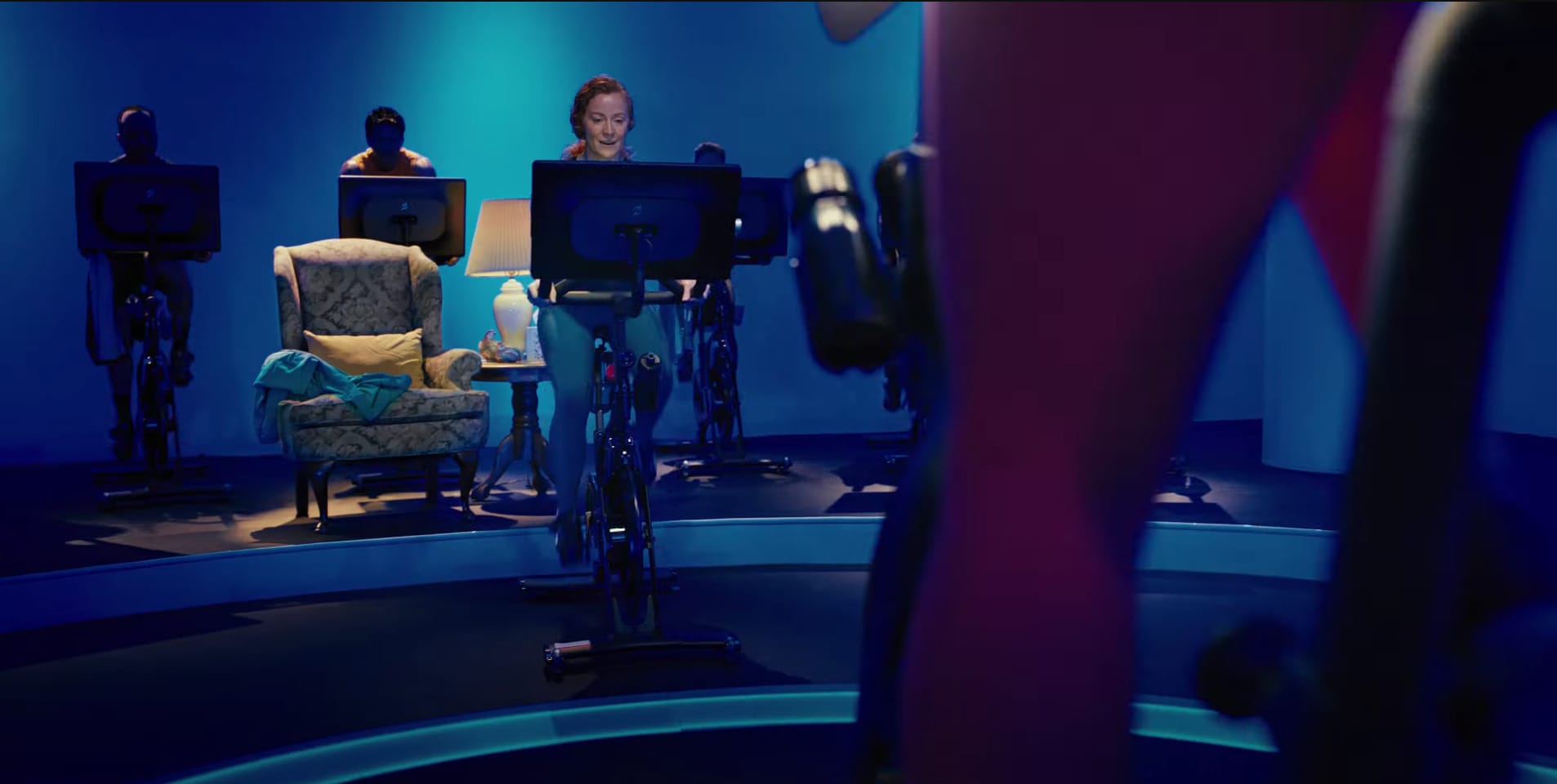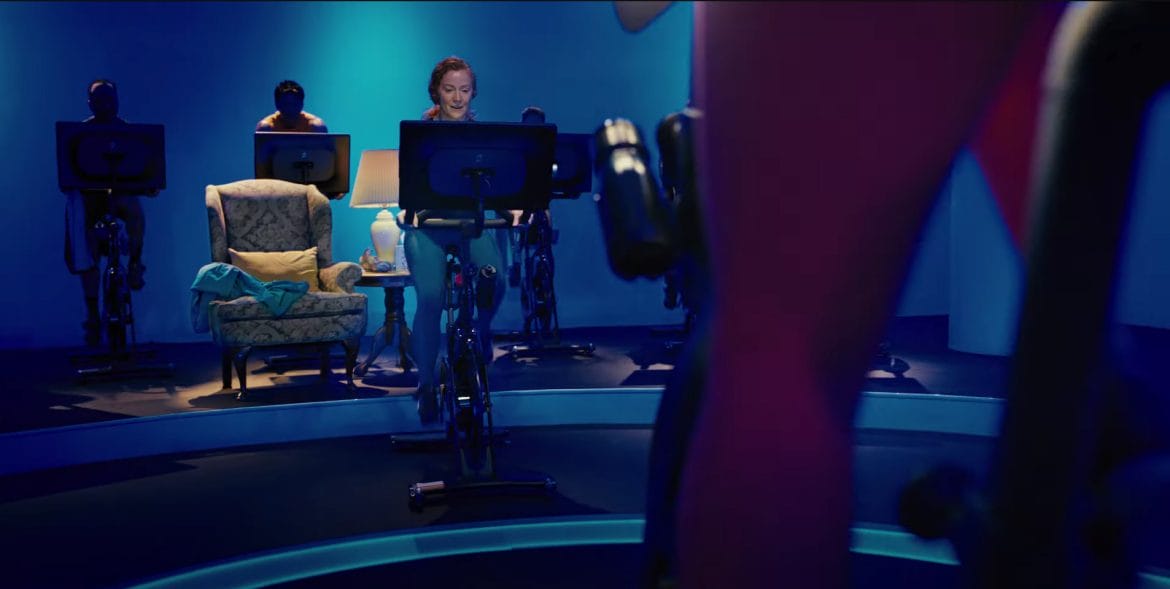 While Olivia is telling the group of runners they can do this, a voiceover states "You'll give up eventually." Olivia replies, "Seriously? 92%!"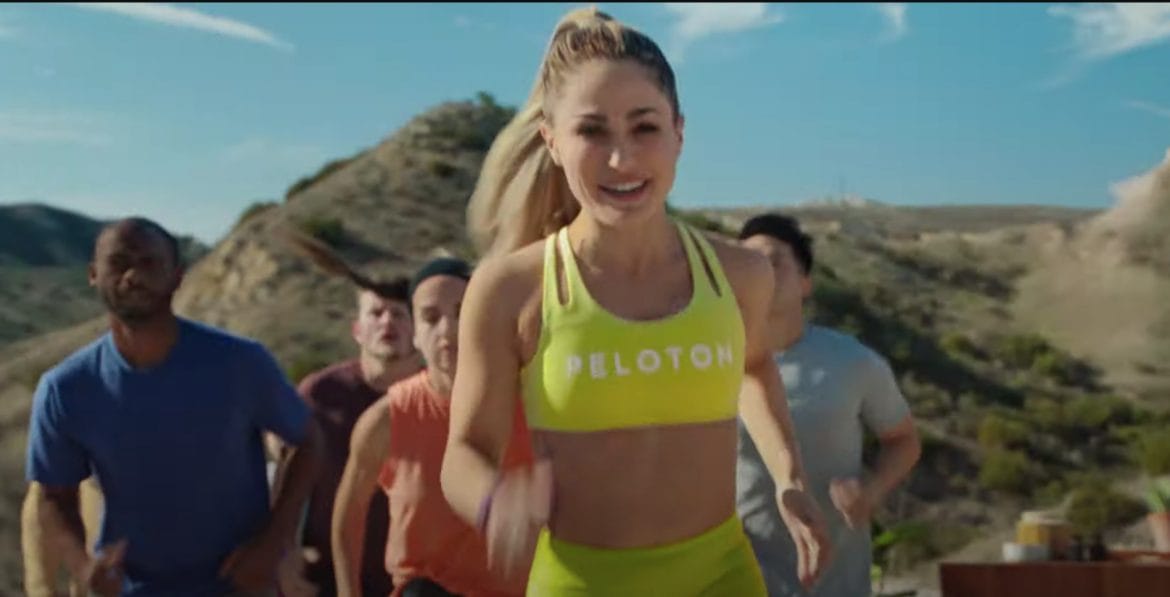 The ad closes out by saying "92% stick with it. So can you."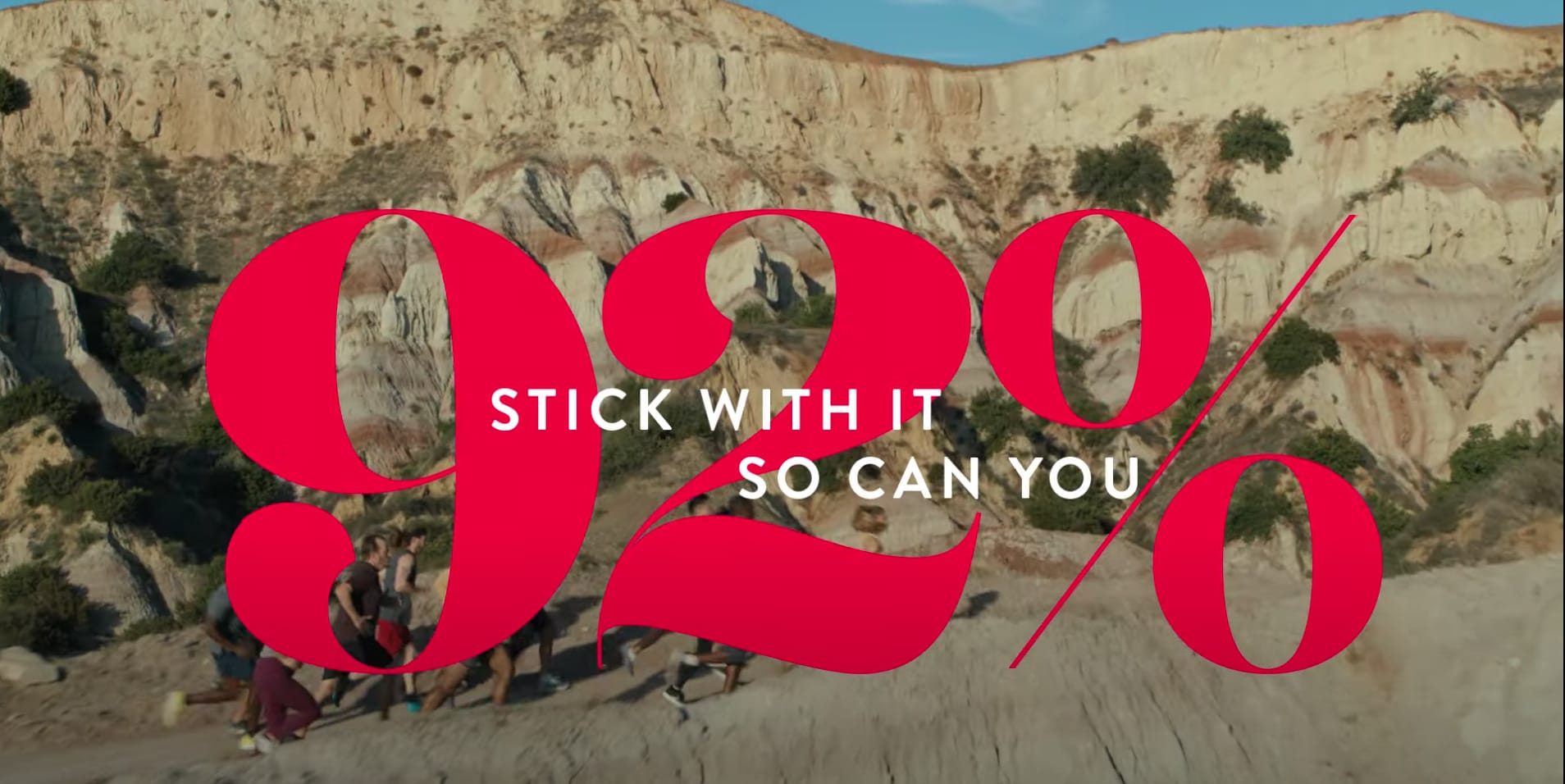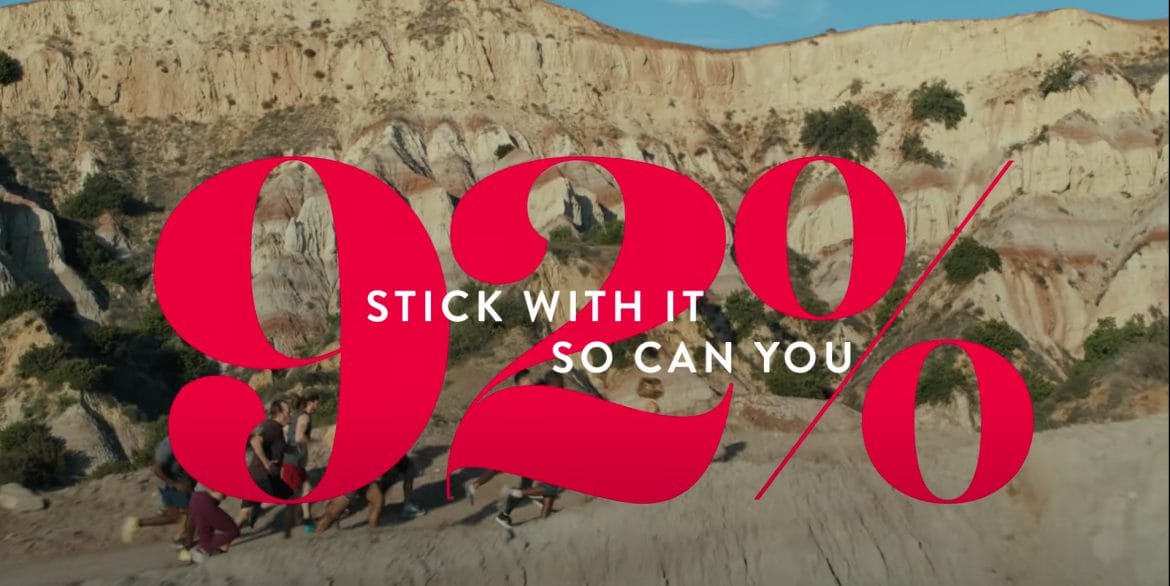 The commercial is now airing on television in the United States just in time for the 2023 New Year's holiday, when many people are focused on fitness and trying to live a healthier lifestyle.
Peloton is also running a New Year's holiday sale on Bike, Bike+, Tread, Guide, and Row packages. Through January 8 customers can receive up to $500 off of Bike, Bike+, and Tread packages, and up to $250 off of Guide and Row packages. You can read more about the latest sale in our overview article.
What do you think of Peloton's newest commercial?
---
Want to be sure to never miss any Peloton news? Sign up for our newsletter and get all the latest Peloton updates & Peloton rumors sent directly to your inbox.