The Week in Review is a round-up of interesting tidbits from the Peloton universe. We share some of these stories via our Facebook page, Facebook group, and Instagram, but not all of it makes it there so be sure to check in weekly for the latest!
Peloton is closing out the year with back to back instructor announcements! After last week's introduction of Sam Yo & Hannah Frankson, this week saw Peloton add their first native German language instructor – Irène Scholz. She will be based out of the London studio with the other UK instructors. This week was also the official opening of Peloton Germany. Their full website is now available and bikes are available for purchase. 5 German showrooms are also in the process of opening.
Peloton's annual Black Friday deals have been announced, and they are what was widely expected (the same as last year's) – free accessories packages with the purchase of a Tread or Bike. For the bike, you can get The Works Package for free. For the Tread, you can get The Essentials Package for free. If you purchased a Bike or Tread in the week or two prior to this announcement, be sure to reach out to Customer Support – we're hearing they are retroactively honoring the discount if you contact them. Maybe for 2020 we'll see an accessories package for the Peloton Rower included as well?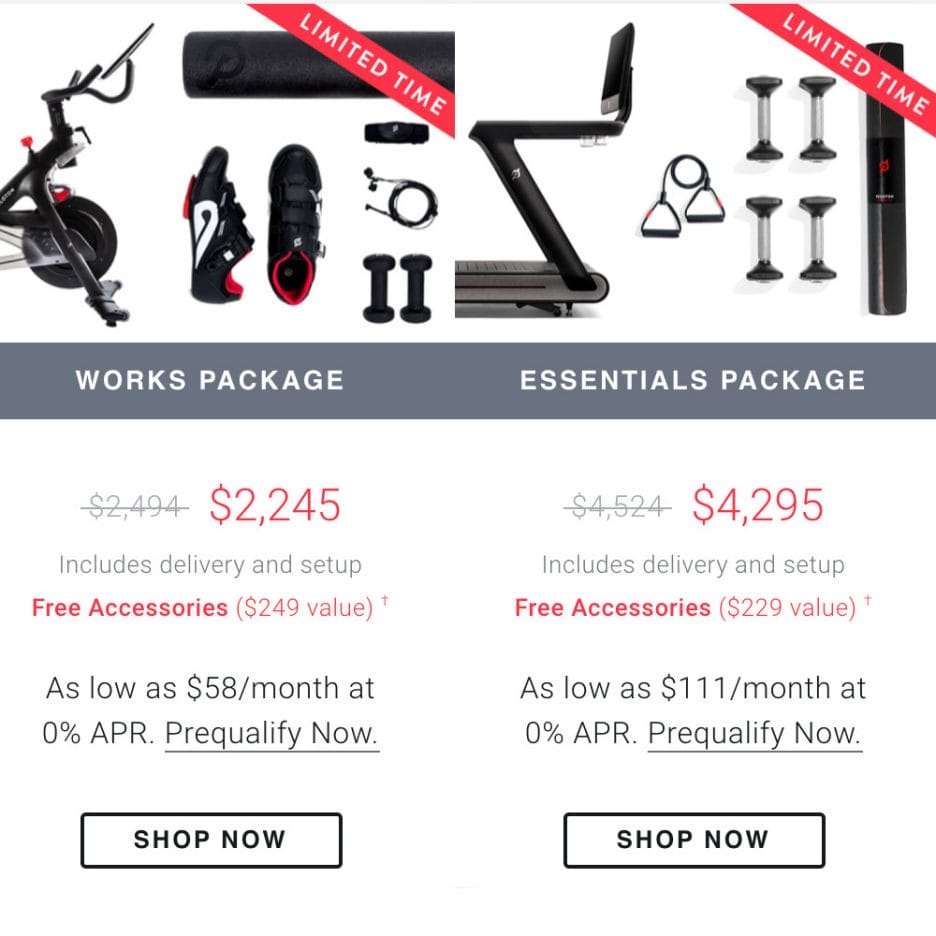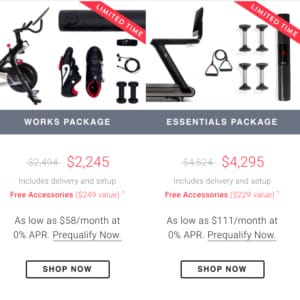 The Turkey Burn has become an annual Thanksgiving tradition for Peloton, and this year it is bigger and better than ever. In addition to 2 Turkey Burn Thanksgiving Day rides, Peloton has created "The Gratitude Collection", which is a set of 13 workouts during the week of Thanksgiving. These include the Turkey Burn workouts, in addition to new "After Burn" workouts on Black Friday, which are longer workouts designed to help you burn off some of those calories.
You might have seen pictures of these showing up in your tribes on Facebook – the SpinTray is a tray that hooks onto your Peloton handlebars to hold a laptop, book, or other things while you do a scenic ride. We have a hands on review of the SpinTray for you to check out.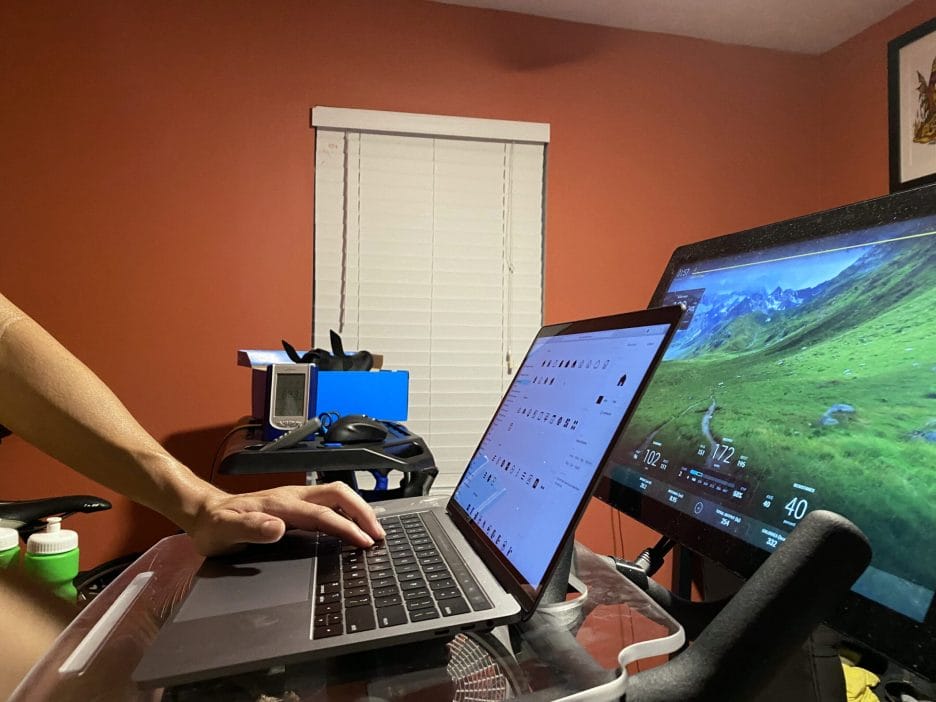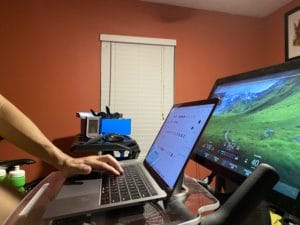 Peloton has been increasing the number of featured artist series workouts, and this week was no exception. Tuesday, Peloton announced that there would be a set of Coldplay workouts on Thursday. Then on Friday, Peloton announced a A$AP Ferg ride & run to take place over the weekend! Don't forget you can see all the artist series workouts here.
Peloton released a 2 minute video featuring several of the instructors sharing the impact the Peloton community has had on them personally, and thanking the Peloton membership for allowing them to be a part of their lives and daily routines.
Oliver Lee & Emma Lovewell are headed to Pittsburgh to help celebrate the grand opening of the new Ross Park Mall showroom. The event will be Thursday, December 5th from 6 – 8:30pm.
Oprah's Favorite Things for 2019 was released and it included a spin bike on the list. However, rather than being a Peloton, they featured the Flywheel. The Peloton community obviously strongly disagreed with this. It's worth noting that most of the products in Oprah's favorite things are paid placements, so take that recommendation with a grain of salt…..
New Holiday Advertisements & Videos – The Gift That Gives Back, Our Kind of Joy
Peloton is getting ready for the holiday seasons with several new 30 second advertisements that will be showing up around the web and TV for the next couple of weeks. You can see their promo videos below


On Peloton's blog, they have a feature of former NFL player Booger McFarland and how used Peloton to help him stay in shape following the end of his football career.
Marketplace sat down with Amanda Mull, who wrote the recent Atlantic article about the Peloton community. On the podcast, they discuss some of the topics she covered in her article in more detail.
After a drop in stock price following the IPO, Monday saw PTON stock jump more than 11% in value. On a day when there were no news or announcements, this came as a surprise to many. We came to find out that this gain was due to investor George Soros having announced he had purchase 1.5 million shares, giving investors a vote of confidence in the stock.
The St. John Towns Center in Jackonsville, FL could be the location of the next Peloton Showroom. Permits filed this week reveal that Peloton is aiming to open a showroom there – their 7th in Florida. You can find the location of other showrooms, and gyms and hotels that have Peloton bike & treads, with our Peloton travel & hotel finder
Fast Company has an article up featuring Peloton instructors & employees sharing what they think a good gift idea would be for the fitness enthusiast in your life.
---
Want to be sure to never miss any Peloton news? Sign up for our newsletter and get all the latest Peloton updates & Peloton rumors sent directly to your inbox.