Another year, another round of Black Friday & Cyber Monday deals from Peloton! Like the past several years, Peloton is once again offering free accessories packages with both the Tread and the Bike.
Update – Looking for Peloton's 2020 Black Friday / Cyber Monday Deals? Stay tuned to our page here to be the first to know!
For the Peloton Bike, the Black Friday 2019 / Cyber Monday deal includes a free Works Package. This is a $249 value, and includes a pair of Peloton shoes, set of weights, wired headphones, heart rate monitor, and floor bike mat. The Peloton Tread Black Friday discount includes a free Essentials Package, a $229 value. This includes a set of resistance bands, set of free weights, and an exercise mat to go along with your treadmill.
The only regularly valid discount code Peloton has throughout the year is $100 off of accessories through use of a referral code, which you can get from any member. Unfortunately, this referral discount is not combinable with the Black Friday & Cyber Monday discount offer.
The Peloton Cyber Monday & Black Friday 2019 offers are valid until 3:00am EST on December 3rd, 2019. They are live as of this morning. If you wish to purchase a Peloton bicycle, you can do so on their site here. For the Peloton treadmill, you can purchase the Black Friday deal here. All purchases include free delivery & settup. Historically, with the increase of sales due to people taking advantage of the Black Friday discount codes, delivery times will tend to get a little bit longer during the holiday season. This means the sooner your order is made, the sooner you can get in the delivery queue to get your new Peloton equipment!
If you have recently ordered your bike, don't despair – you might still be in luck! We've seen some reports this morning of customers who have recently purchased a bike, and after reaching out to Peloton Customer Support, were told that they could honor the Black Friday deal since they were still within the 30 day Trial window. So if you have ordered your bike within the last 30 days, it might be worth reaching out to Customer Support! If you ordered the Tread, you might not be as lucky since the tread doesn't have the 30 day free home trial, but let us know if you have any success.
Will you be taking advantage of these deals to join the Peloton community?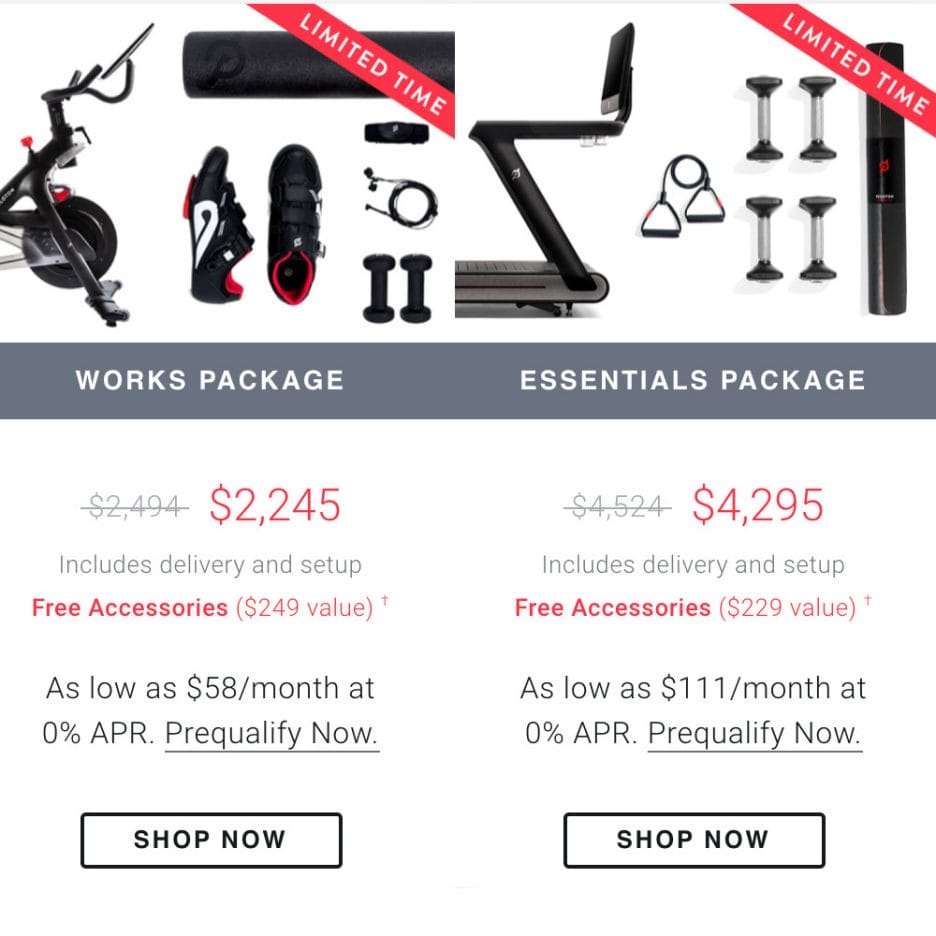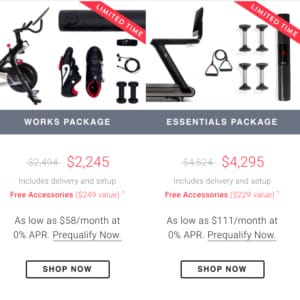 ---
Want to be sure to never miss any Peloton news? Sign up for our newsletter and get all the latest Peloton updates & Peloton rumors sent directly to your inbox.