Peloton has updated their special discount pricing on the Peloton app to include veterinarians and veterinary assistants.
On October 21st Peloton posted a picture of instructor Jess Sims and her dog Shiloh on Instagram, with the caption:
We're excited to announce that veterinarians and veterinary assistants now have access to Peloton's special pricing for healthcare workers. We so value the doctors who take care of our Peloton pets, and we look forward to welcoming them to the Peloton family.
This update follows days of criticism on social media after a member shared an email from Peloton Member support, in which she was told that she did not qualify for the discount because veterinarians are not considered medical personnel. The medical category of Peloton's special pricing included (at the time): doctors; nurses; behavioral health & social services; chiropractors; dental providers; dietary & nutritional service providers; emergency medical service providers; eye and vision services; nursing services; pharmacists; podiatrists; respiratory, developmental, rehabilitative and restorative service providers; speech, language and hearing technologists & technicians; physician assistants; and clerical and administrative support staff.
In Peloton's response, they had stated the discount was only available as follows:
The Medical Personnel list that qualifies must be a doctor, physician, physician's assistant, nurse, emergency medical technician, or other person authorized under State or Federal law or regulation to collect blood and urine specimens. With that being said, your position does not fall under any of the categories list above according to the Federal Law.
Peloton's response to the member garnered attention from other veterinarians in the Peloton community, who took to social media to voice their shock and disappointment. The story was picked up by WTSP, a local news station in Tampa Bay.
As word spread, people took to Peloton's social media posts with comments about their response to the veterinary community. Peloton began replying to comments with a statement saying they were looking into the issue:
Veterinarians are doctors, too. Peloton values the important work vets and their teams do (including for all the Pelo-pets that we love!). We sincerely apologize for the initial oversight and are looking into this.
After more than a week, Peloton has now officially updated their pricing page to include veterinarians and veterinary assistants in the medical category. Also still included in special pricing: military, first responders, educators, and students. New and existing members can apply for special pricing on Peloton's offers page.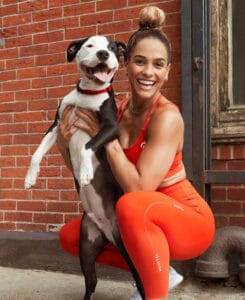 ---
Want to be sure to never miss any Peloton news? Sign up for our newsletter and get all the latest Peloton updates & Peloton rumors sent directly to your inbox.