This morning, Peloton instructor Jess King announced that she was pregnant and expecting her first child.
Jess made the announcement during her 30 minute House Ride. You can see the announcement below.
She said:
Remember when I told you I had something special for you? Peloton, not only are these the DJs and the dance floors that I will be stepping onto this summer. But they will also be my babies first boogie. I'm pregnant. Sophia and I are so excited to usher in this new energy, this new life into our home and become mothers. My fertility journey was not easy. For the last year, unbeknownst to you Peloton, you have been there for me in ways that are powerful and unspoken. To all of my fertility warriors, I see you, I feel you, I love you. In fact, I love all of you. And this community is the true definition of family. And i hope you'll join me in celebration because we have a new Peloton baby on the way!
After the class, Jess took to Instagram where she shared more details about her pregnancy and the process so far.
Jess King has been pregnant for around 13 weeks, and the due date for her child is in early November.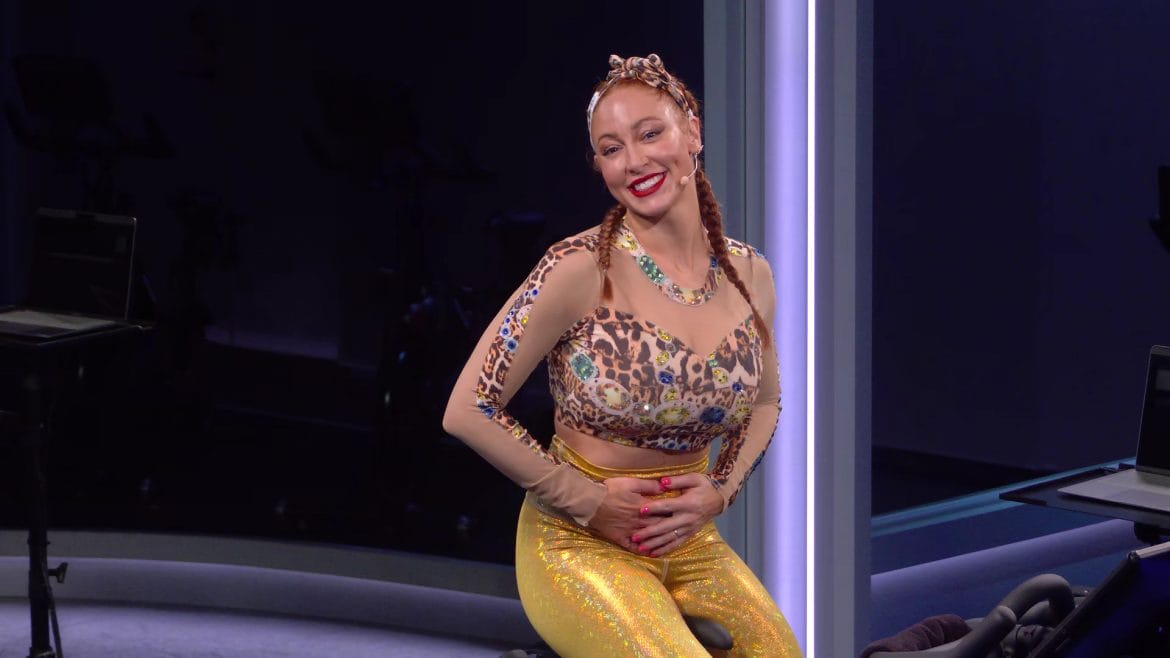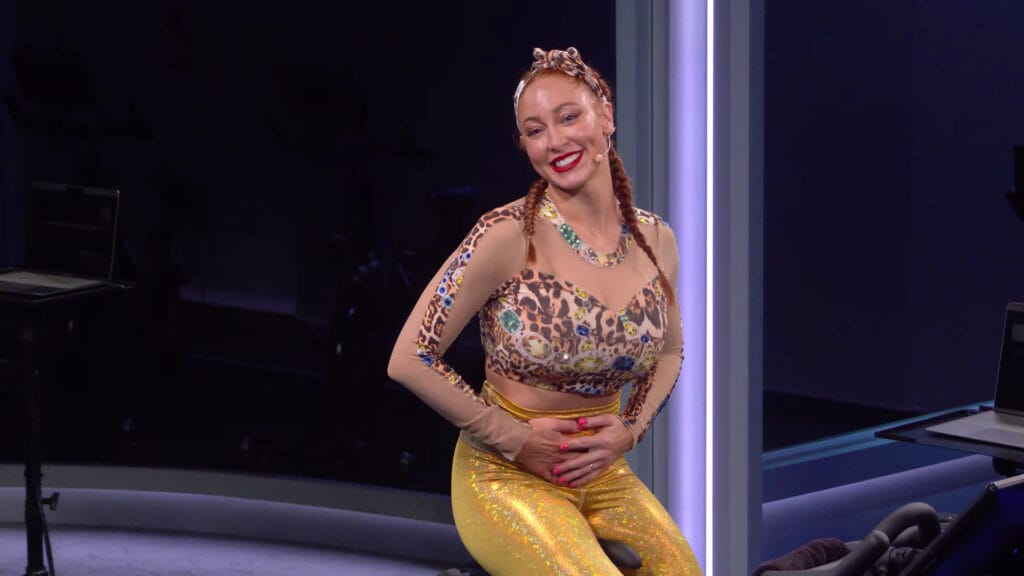 Jess does not yet know the gender of her child, though she definitely plans to find out before they are born.
She shared it has been a long, difficult journey for her. She went through 2 egg retrievals (1 unsuccessful), 2 IUIs (both unsuccessful), as well as an unsuccessful transfer of an embryo.
She then took a break in order to try some other things. She changed doctors and found a fertility detective, which led to her taking an antibiotic & infusion. She also started going to acupuncture, as well as following the egg quality diet. Jess also began taking a lot of supplements, going to sound meditation & healing, as well as receiving womb massages.
After taking those 3 months to "make her body healthy and aligning her energy", she did an IUI for a third time and it worked. She did not get pregnant through IVF.
Jess said she had been constantly queasy for around 2 months, but that has ended and she is no longer feeling queasy.
Jess King showed off her baby bump while on the Instagram live session.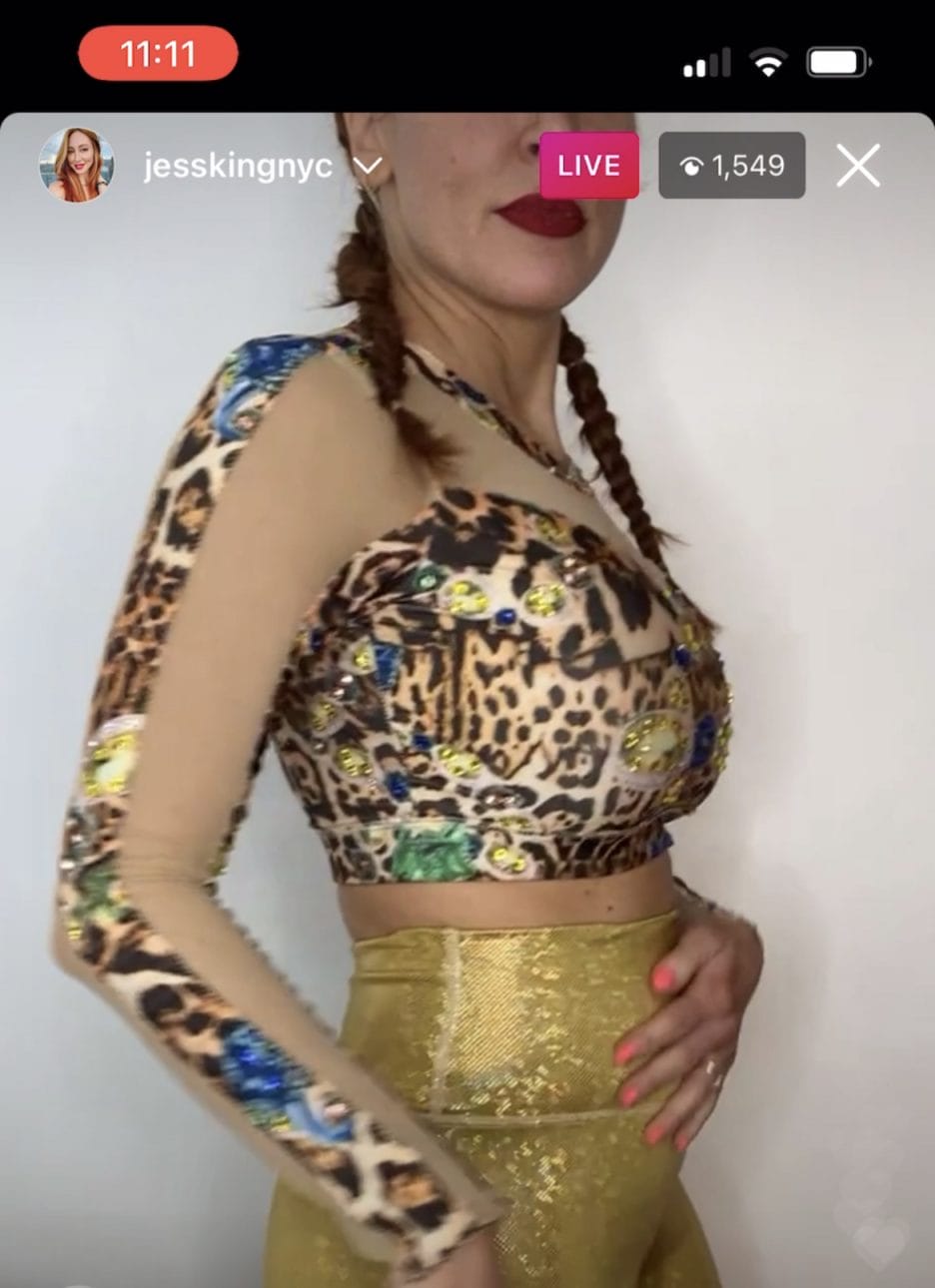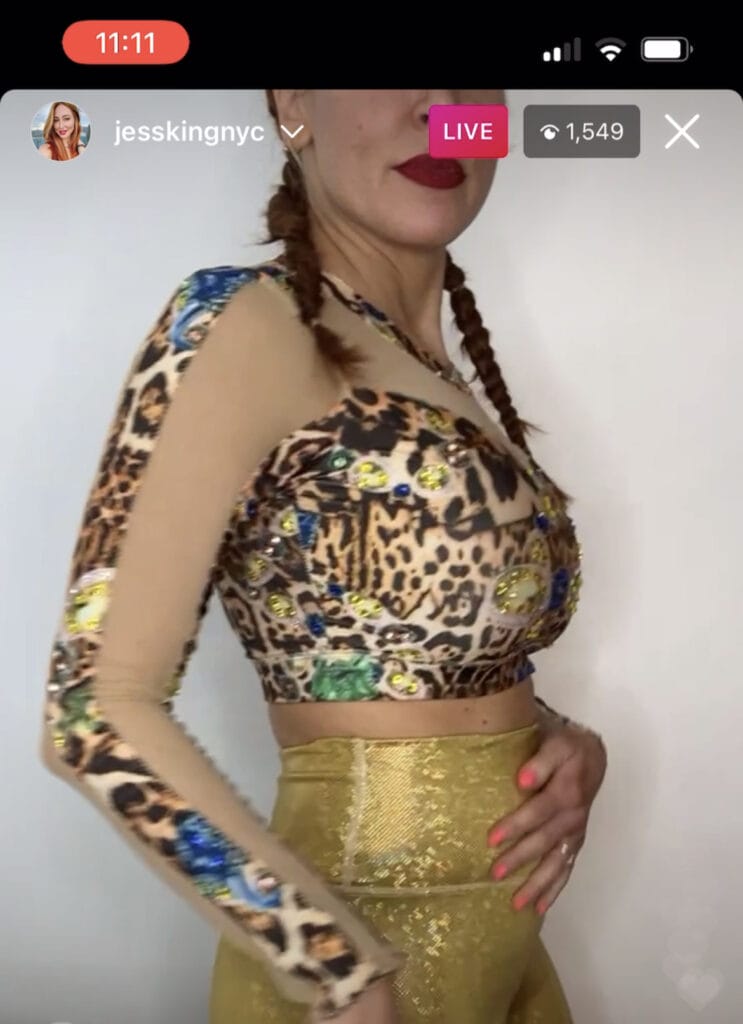 She closed her Instagram session by saying she was going to London for a few days to celebrate Mother's day with her partner, Sophia Urista, who is currently touring with her band Brass Against as they open for the band Tool.
Jess has also since posted the news in an Instagram post, saying:
I have gone through multiple transformations in my 8+ years at Peloton, but I believe becoming a mother is going to be the most profound one yet! 🥰🥳🤰🏽 I'm so grateful to have a tried and true community to experience it with and the most supportive and loving partner in @sophiaurista. We're going to be great Moms babe! There's a new Peloton baby on the way, y'all! 💕💕💕
Jess King is the second Peloton instructor in recent months to share that they are pregnant. Peloton Yoga Instructor Anna Greenberg announced at the beginning of March that she is pregnant as well.
---
Want to be sure to never miss any Peloton news? Sign up for our newsletter and get all the latest Peloton updates & Peloton rumors sent directly to your inbox.