If you haven't utilized the "more instructor/more music" sound mixing feature on your Peloton device lately, you may want to try it out again. Over the past couple of weeks Peloton seems to have quietly updated the feature to create more of a difference between the various settings.
Peloton first released the sound mixing feature back in 2019. The feature allows members to have more specific control over the volume of their class: you can adjust the settings so that you hear more of the music, hear more of the instructor, or hear the standard mix.
When you select the volume controls on your Bike, Tread, or iOS App, you will see the standard volume bar that you can increase to make the volume louder and decrease to make the volume softer – but you will also see an additional set of clickable buttons that allow you to select two additional settings to further customize your workout experience. The button titles are "more music," "more instructor," and "original mix." The feature was first released to Bike and Tread devices, and was then added to the iOS App in 2021, and later to the Android app.
However, since the release of this feature members have expressed that the different options don't seem to alter much – especially with classes filmed and produced from Peloton Studios New York (PSNY). For example, you might select "more music" so that you can more fully experience the playlist, but in reality you still hear the instructor loudly and clearly over the music.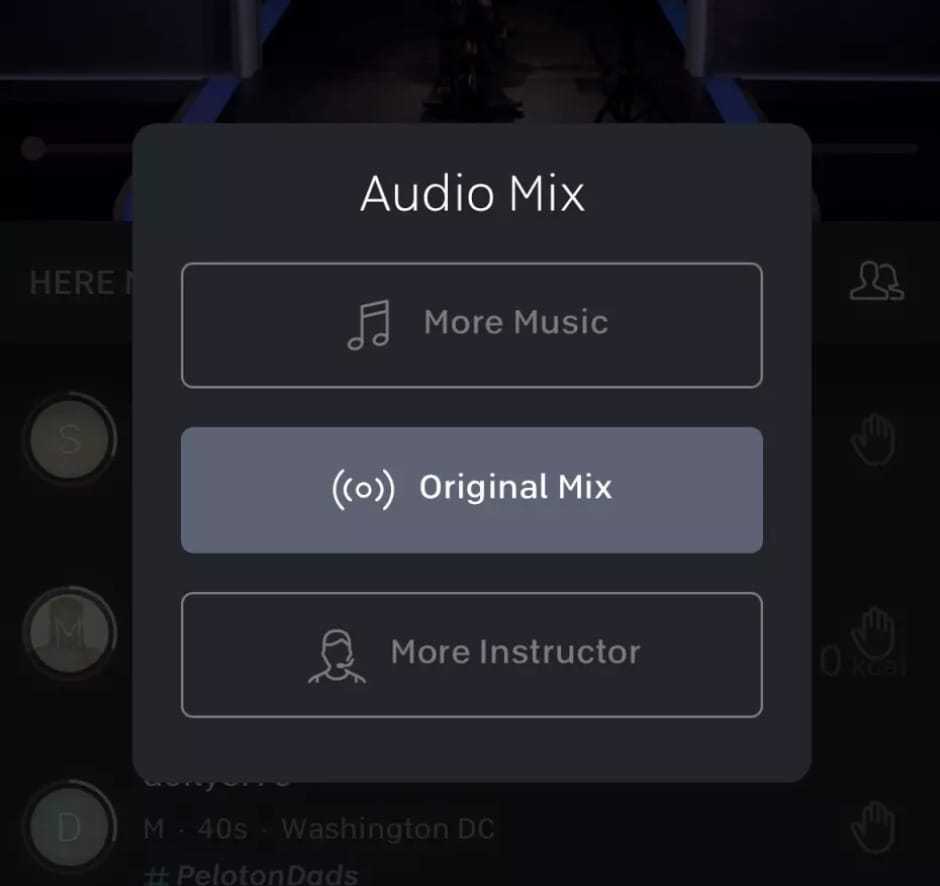 It is worth noting that for classes filmed and produced from the U.K. studio, the feature seems to have worked as designed for a while now – however, from the U.S. studio the feature has not seemed to achieve much, until now. Though Peloton has not made an explicit announcement, there definitely seems to be a considerable difference in the sound mixing feature's impact in recent classes.
Do you utilize the sound mixing feature, and if so: have you noticed a difference in the recent classes you've taken?
---
Want to be sure to never miss any Peloton news? Sign up for our newsletter and get all the latest Peloton updates & Peloton rumors sent directly to your inbox.