Update – It appears Peloton might be delaying this artist series for unknown reasons. Since publishing this article, several of the classes (including Camila Ramon's, Robin Arzon's, and Cody Rigsby's) have been changed to class types other than Pop.
The Peloton rumor mill is spinning around a possible Dua Lipa artist series on Friday, June 24. Members who have been invited to participate in this week's upcoming Preview Day – Peloton's soft opening taking place on Fridays in June and July – are reporting that their studio invites say "Dua Lipa" instead of what is currently listed on the upcoming schedule.
There are numerous "Pop" classes listed on the schedule that day: cycling classes with Bradley Rose, Cody Rigsby, Camila Ramón (teaching in Spanish) and Charlotte Weidenbach (teaching in German); a walk with Matty Maggiacomo; runs with Robin Arzón and Marcel Maurer (teaching in German); and a yoga flow with Chelsea Jackson Roberts.
It is currently unclear whether all of these classes would switch over to a Dua Lipa artist series, but Cody, Camila, Matty, and Robin are strong candidates for instructors who would take on this particular artist series. There is also a core strength class with Olivia Amato on the schedule – it is not listed as a "pop" class but it would make sense that Peloton would want to have a strength class included in the artist series, and Olivia plays a lot of Dua Lipa in her classes.
Below is what the list of Dua Lipa Peloton classes is suspected to be. Note there would likely be some on-demand classes as well, and this could still be subject to change.
Rumored Dual Lipa Peloton Classes & Schedule & Workouts – Featured Artist Series
30 min Dua Lipa Peloton Walk – Matty Maggiacomo – 6/24/22 @ 7:30am ET
30 min Dua Lipa Peloton Ride [Spanish?] – Camila Ramon – 6/24/22 @ 8:00am ET
30 min Dua Lipa Peloton Run – Robin Arzon – 6/24/22 @ 12:00pm ET
30 min Dua Lipa Peloton Run [German] – Marcel Maurer – 6/24/22 @ 12:00pm ET
30 min Dua Lipa Peloton Yoga Flow – Chelsea Jackson Roberts – 6/24/22 @ 2:00pm ET
30 min Dua Lipa Peloton Ride [German] – Charlotte Weidenbach – 6/24/22 @ 2:30pm ET
30 min Dua Lipa Peloton Ride – Cody Rigsby – 6/24/22 @ 5:45pm ET
If the rumors are true and Peloton is in fact planning a Dua Lipa artist series for Friday, it will likely be announced on Wednesday or Thursday following this week's Milky Chance artist series.
Camila Ramon shared in her Instagram stories that she had a "big surprise" in store for members in her Friday class.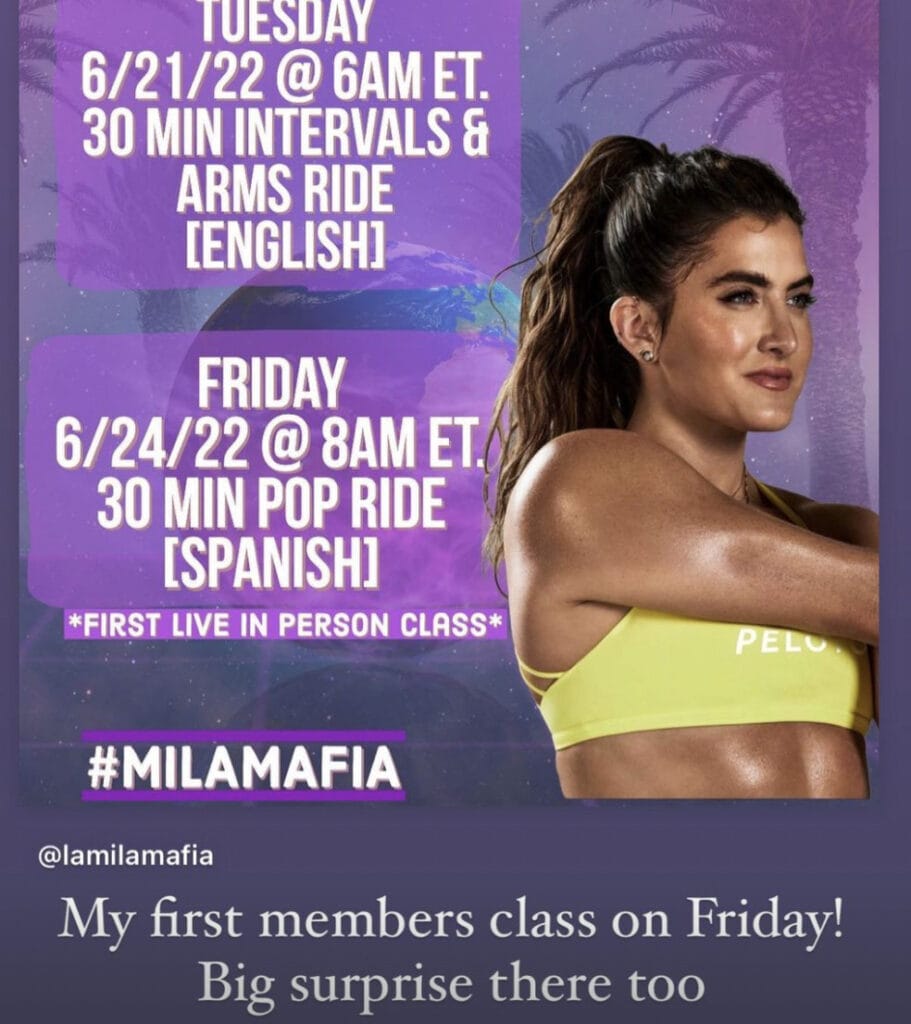 Peloton has previously added the element of surprise to artist series when they secure a big name, and Dua Lipa would fit this bill. Just last month Peloton had a Harry Styles (Harry's House) artist series unannounced on a Friday, celebrating the release of his new album. Peloton also launched a long-awaited and highly-teased Taylor Swift artist series on Christmas in 2021. Other previous "surprise" artist series have included the Beatles and Beyoncé.
We'll share any updates as soon as Peloton makes the news official, but all signs point to a Dua Lipa artist series this coming Friday. If you can't wait until then, check out Cody's unofficial Dua Lipa vs. Lady Gaga ride from 2020 (the second half of the class).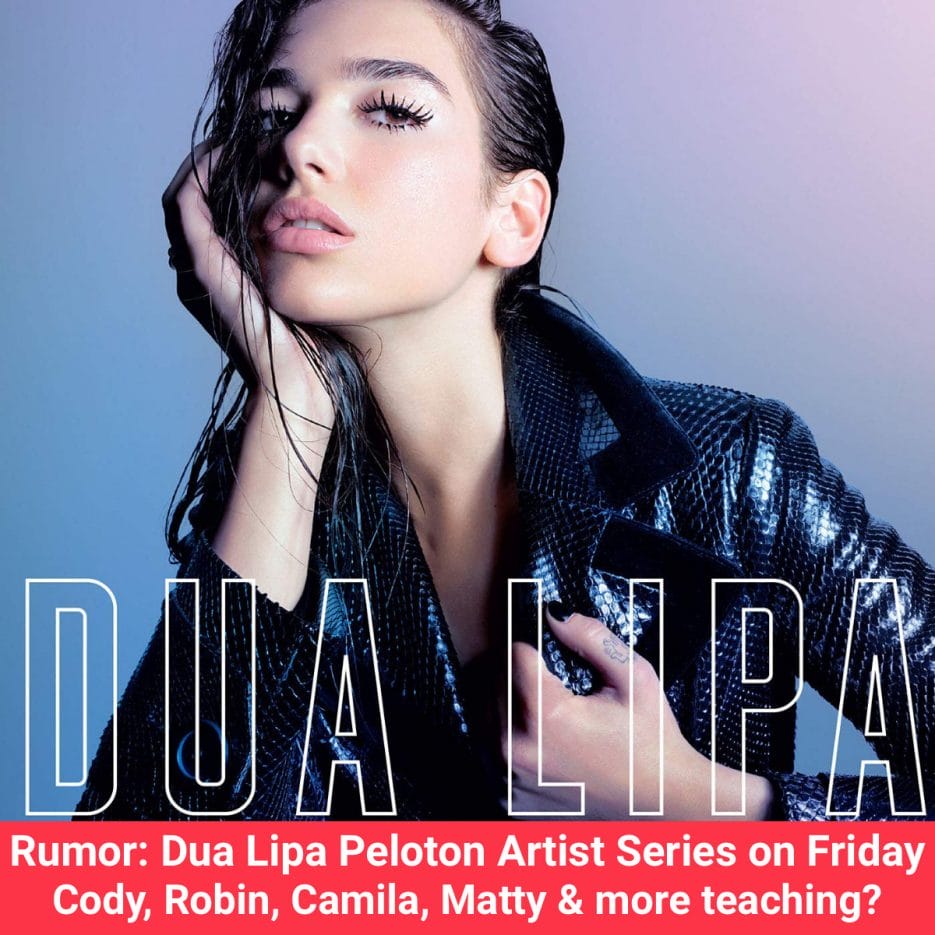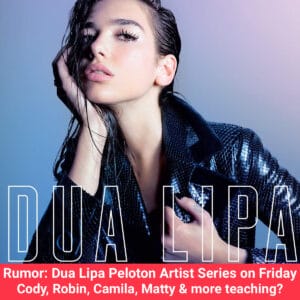 ---
Want to be sure to never miss any Peloton news? Sign up for our newsletter and get all the latest Peloton updates & Peloton rumors sent directly to your inbox.