Peloton had an approximately 1-2 hour outage overnight last night. At approximately 3:00am ET the status page was updated to show the incident report. Down Detector also showed a high increase in reported issues during this time.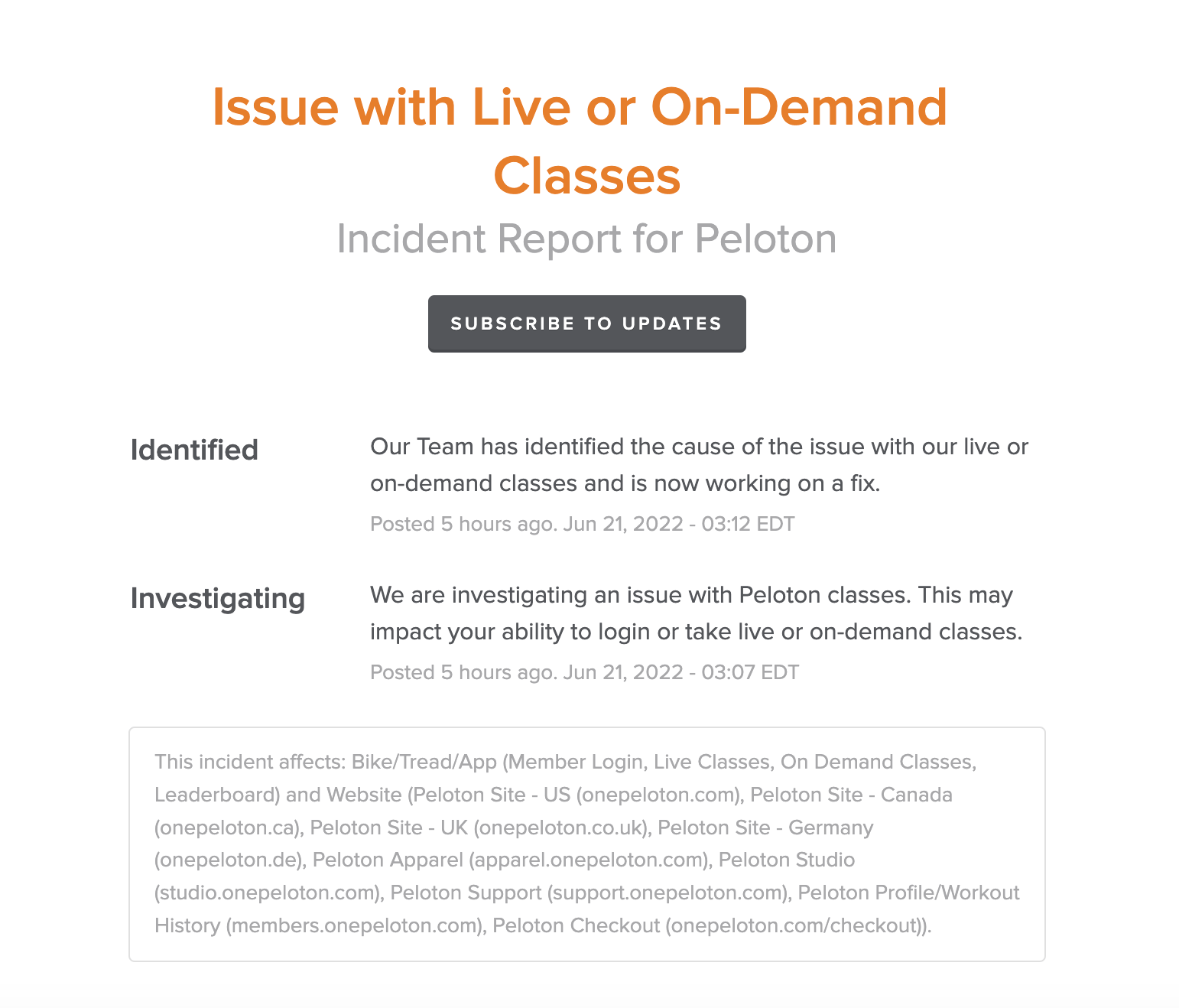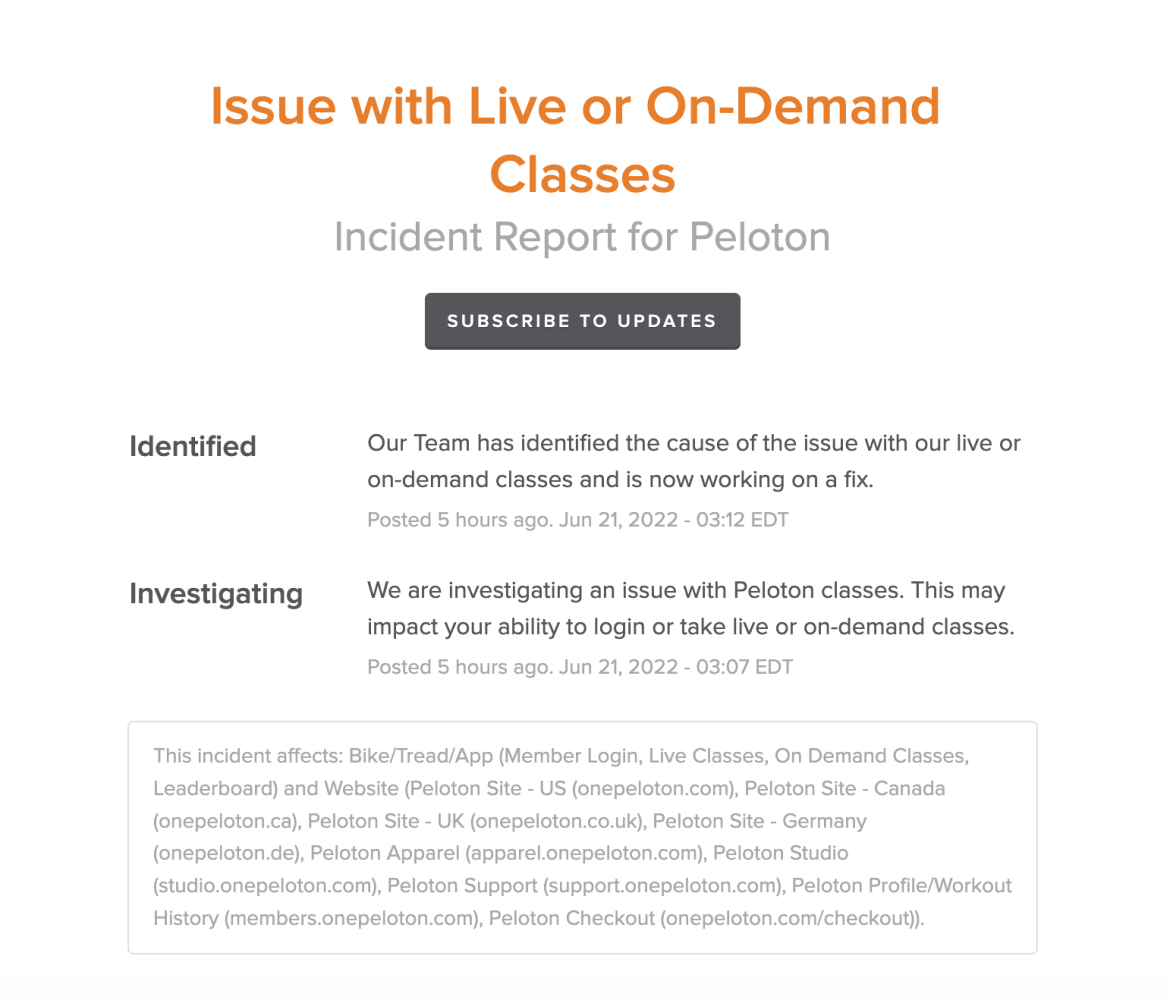 Members were unable to log into their devices or take any Peloton classes on the Bike, Tread, or App. Though many members in the United States and Canada would have been asleep, members in the United Kingdom, Germany, and Australia, had some of their prime exercise hours disrupted.
This particular issue seems to have been caused by a Cloudflare outage. Cloudflare is a web performance and security company utilized by many companies, so Peloton was not the only entity experiencing an outage. Large companies like Shopify and FitBit were also affected.
The Verge reports that issues started around approximately 2:30am ET and were not resolved until shortly after 4:00am ET.
The outage seems to have been resolved and users have not reported any issues this morning.
The last significant Peloton outage happened in February and affected many members' morning workout plans.
If you're ever wondering about a widespread Peloton outage, be sure to check their status page.
---
Want to be sure to never miss any Peloton news? Sign up for our newsletter and get all the latest Peloton updates & Peloton rumors sent directly to your inbox.