Peloton has announced a virtual event with the majority of the Peloton rowing instructors, as well as teasing that live rowing classes should be starting soon.
Members reported receiving an invite via email to an event called "Get to Know Your Row Instructors Virtual Event", which will take place on January 31st @ 12:30m ET. The event will be hosted by Adrian Williams, who will be chatting with Ash Pryor, Katie Wang, and Adrian Karwoski. The only Peloton Row instructor not involved in this virtual event is Matt Wilpers.
The event description mentions how this will be a conversation with the coaches as "they prepare for their Live Classes in Studio." Peloton had previously said that live rowing classes are expected to begin in early 2023, so it appears Peloton is still on track to meet that goal.
The full event description reads:
Last year, Peloton introduced three new instructors to the roster specifically focused on the highly anticipated Peloton Row. To kick off the new year, we're bringing Ash, Alex, and Katie together for a virtual event as they prepare for their Live Classes in Studio.


In this 30 minute conversation hosted by Adrian, you'll learn more about each of the new Row instructors, what makes them experts in the rowing category, and their journey to Peloton.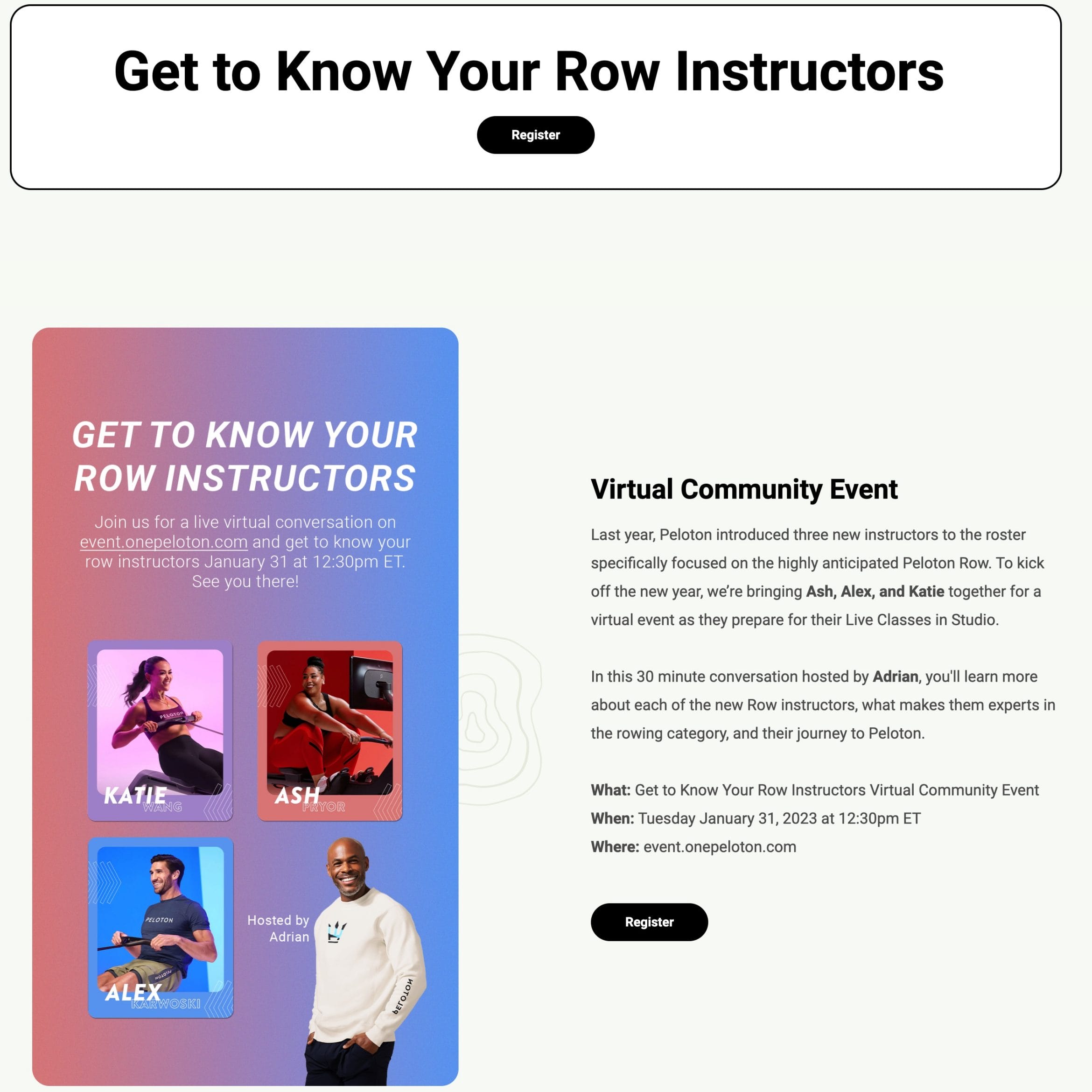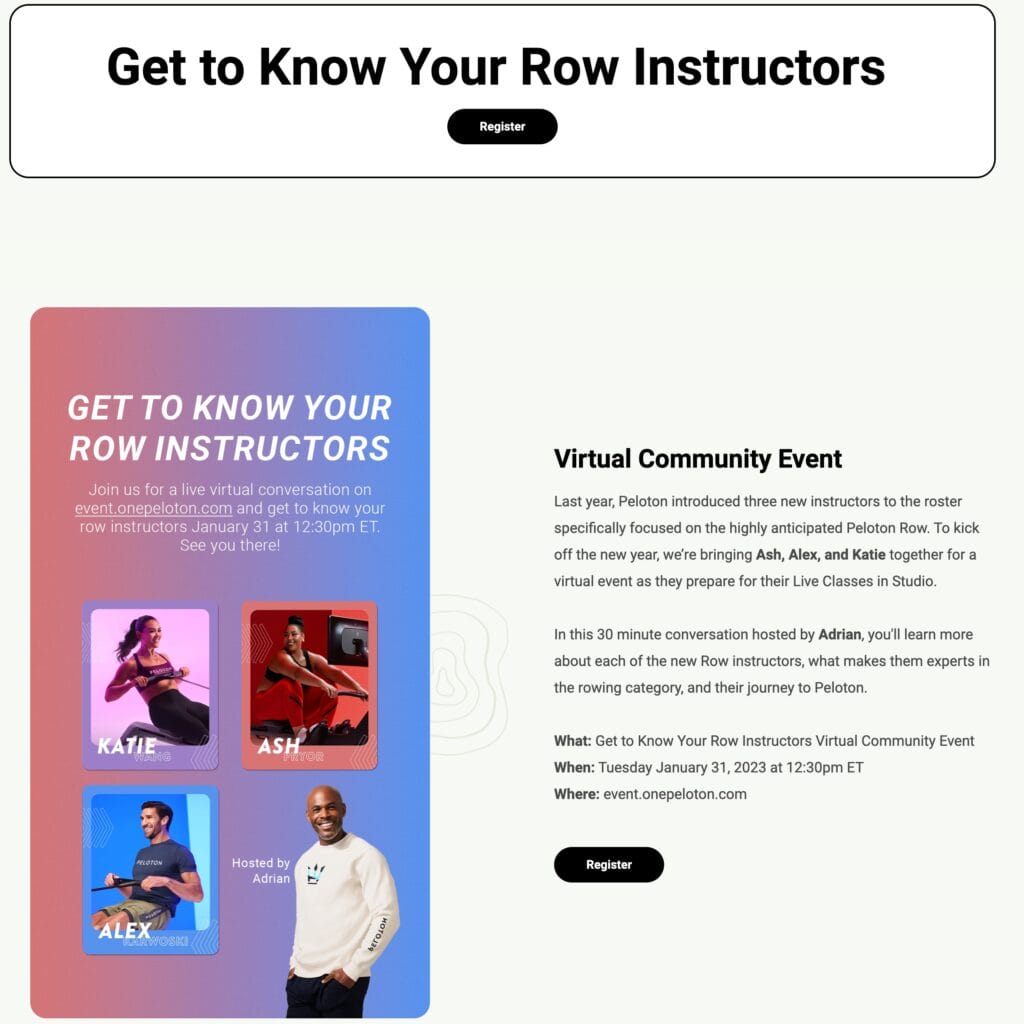 You can register (it's free) for the virtual event at https://event.onepeloton.com/
While this virtual event teases live rowing classes starting, it does not answer another question the community is waiting on – which is when any rowing classes might be available to Peloton members who do not own the Rower. Although it was confirmed that rowing classes will be coming to the app, no specific timeline was given, or an answer around how many classes will be available. Its possible Peloton is waiting for the launch of their rumored tiered app strategy to only make rowing classes available to certain tiers of the app.
Peloton has had many virtual events featuring Peloton instructors over the past few months. In November, Logan Aldridge & guests from the Christopher & Dana Reeve Foundation held a panel spotlighting Peloton's adaptive training content. In September, Hannah Corbin & Mariana Fernandez held a virtual panel around the power of LatinX. Last March, Camila Ramon & Charlotte Weidenbach held a virtual event called "Th Power In Identity".
---
Want to be sure to never miss any Peloton news? Sign up for our newsletter and get all the latest Peloton updates & Peloton rumors sent directly to your inbox.