Peloton has announced an upcoming virtual event on Friday, March 25 in honor of Women's History Month. The community discussion is called "The Power in Identity". Peloton sent an email invitation to members earlier this week:
Strength isn't just about lifting weights or crushing your core, it can also be about standing proud of who you are. To mark Women's History Month, we will be hosting a live conversation on strength and identity with instructors Camila Ramón, Charlotte Weidenbach, and Dr. Heather Irobunda from the Peloton Health and Wellness Advisory Council. How do we find power in our many intersecting layers of identity? And how can we more powerfully show up for ourselves and each other? Join us for this exciting and insightful conversation.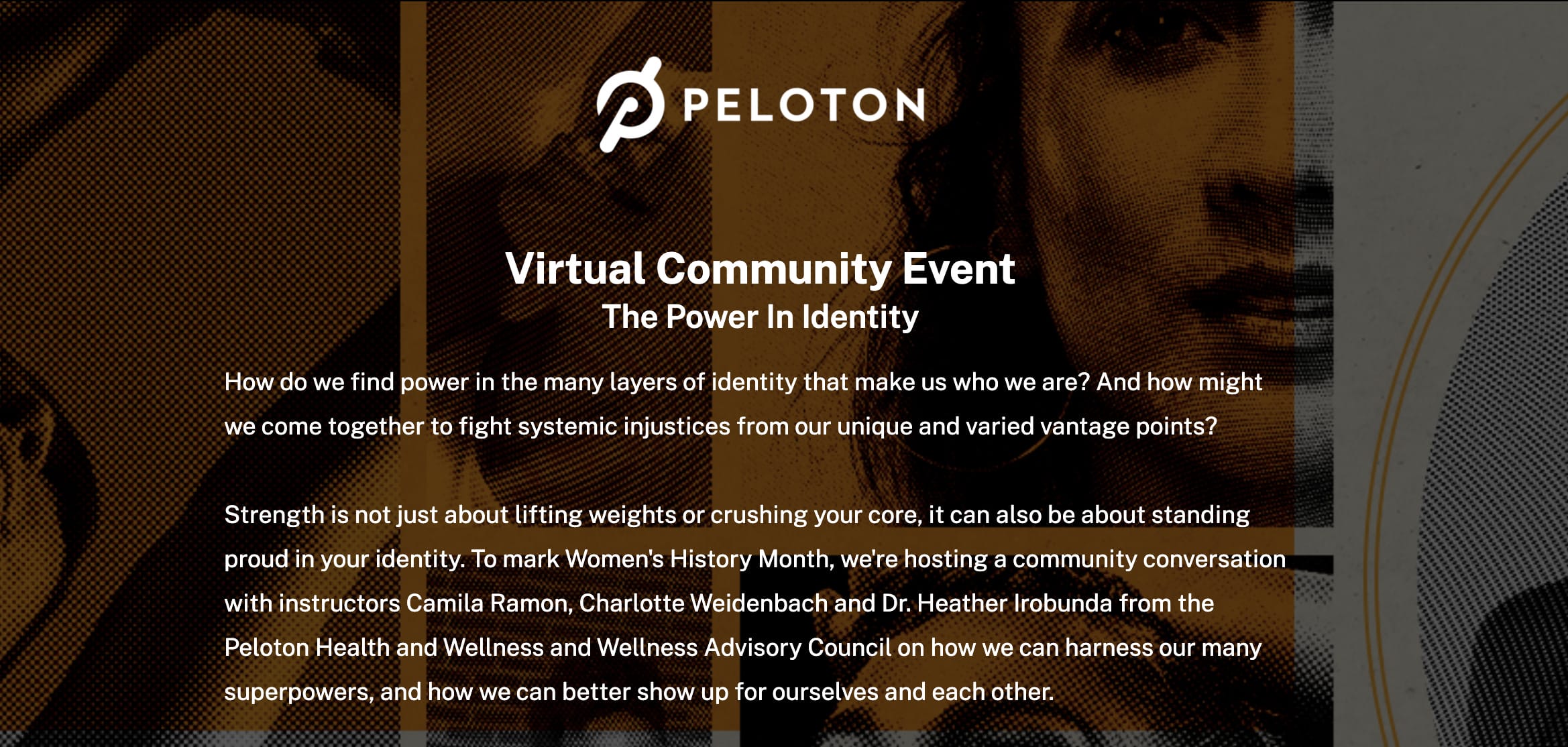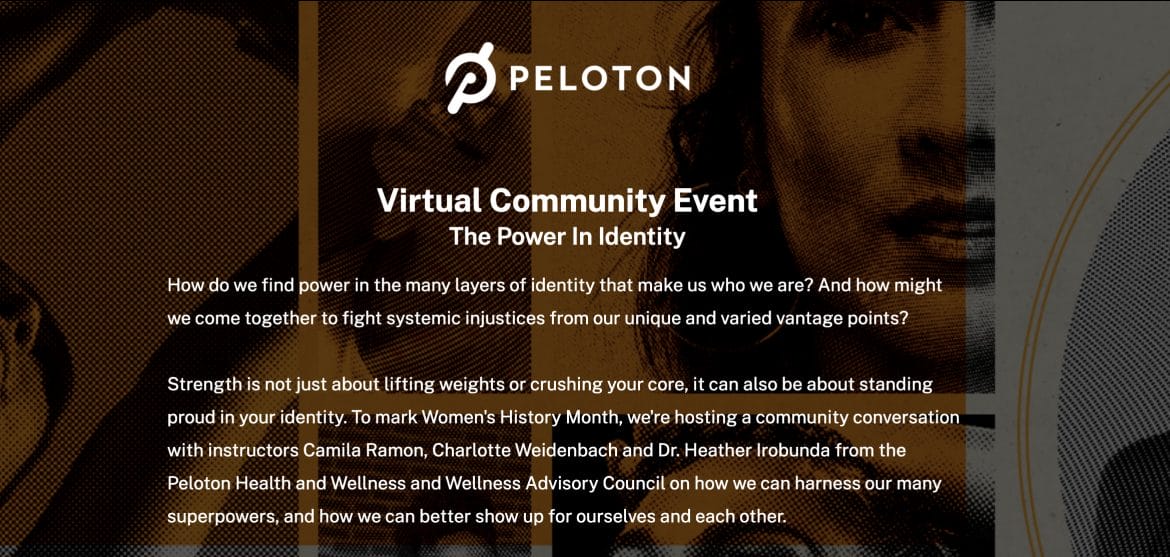 The virtual event will take place at 12:00-12:30 p.m. ET on Friday, March 25. The event will feature Camila Ramón, Peloton's first cycling instructor to teach in Spanish; Charlotte Weidenbach, one of Peloton's newest German instructors; and Dr. Heather Irobunda, a member of Peloton's Health and Wellness Advisory Council.
You must register for the event in advance in order to attend. Upon registration you will receive a confirmation email containing a link from Hopin. The event will be recorded for those who cannot attend live. You can also use the registration form to submit questions in advance of the event.
Peloton occasionally holds these virtual community events throughout the year. Last July, instructor Rebecca Kennedy participated in an event about supporting other members on the leaderboard.
If you're interested in other events like these, be sure to sign up for Peloton Homecoming, which will take place on May 13-14. The weekend typically features a robust schedule of virtual panels with instructors, health and wellness professionals, fitness experts, athletes, musicians, and more. Though the schedule won't be announced until April, you can take a look back at 2021 Homecoming panels via our site.
Also be sure to check out all of Peloton's Women's History Month content. You can find all classes in the Women's History Month Collection via Peloton, or via our Pelo Buddy list.
You can sign up for Peloton's The Power in Identity event here.
---
Want to be sure to never miss any Peloton news? Sign up for our newsletter and get all the latest Peloton updates & Peloton rumors sent directly to your inbox.