Fresh off the release of her second children's book last book, Peloton instructor Robin Arzón reportedly has another book in the works. Though not yet officially announced as of publishing time, Robin will release a guided journal in September of 2023 called Welcome, Hustler: An Empowerment Journal
Update – Robin officially announced the book on March 21st.
The hardcover is currently available for pre-order via Amazon (affiliate link). The description reads:
Lost the direction for your hustle? Let bestselling author and fitness icon Robin Arzón be your guide. Whatever your mission, this powerful guided journal will help you realize your dreams.


This inspirational journal is a doorway to the life you've always desired—will you walk through it? Robin, the Vice President of Fitness Programming and Head Instructor at Peloton, believes writing down your innermost thoughts can help you create the framework for your future; now, she has crafted a boldly designed, one-of-a-kind journal for you to do just that, however and whenever you like. It offers inspirational quotes and writing prompts to lead to self-discovery, breaking down your expectations, honing a positive attitude, and pinpointing your goals. Build yourself up with motivating prompts, places to jot lists, self-audits, mission statements, and even vibe-setting playlists. This motivational journal will inspire courage, fearlessness, self-care, strength, and above all, hustle, as you transform from within. Kings, queens, and non-binary royalty . . . it's time to adjust your crown and hold your head high toward personal success!


With powerful mantras like "I am the CEO of my own life" and "Own the pen to the story you're writing," this is the ideal daily journal for women, men, and non-binary people looking to level-up. Whether you're on a self-help journey and seeking a mental health journal, or simply want the benefit and introspection a self-care journal can provide, Robin's got you covered.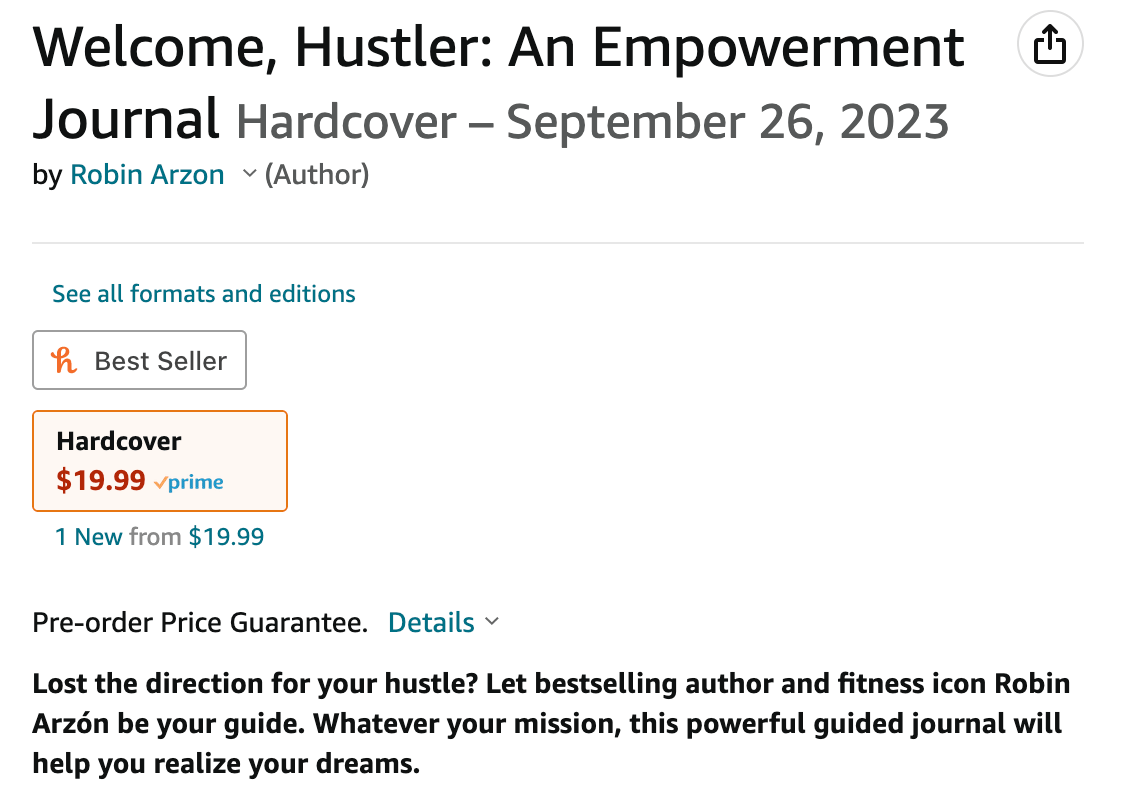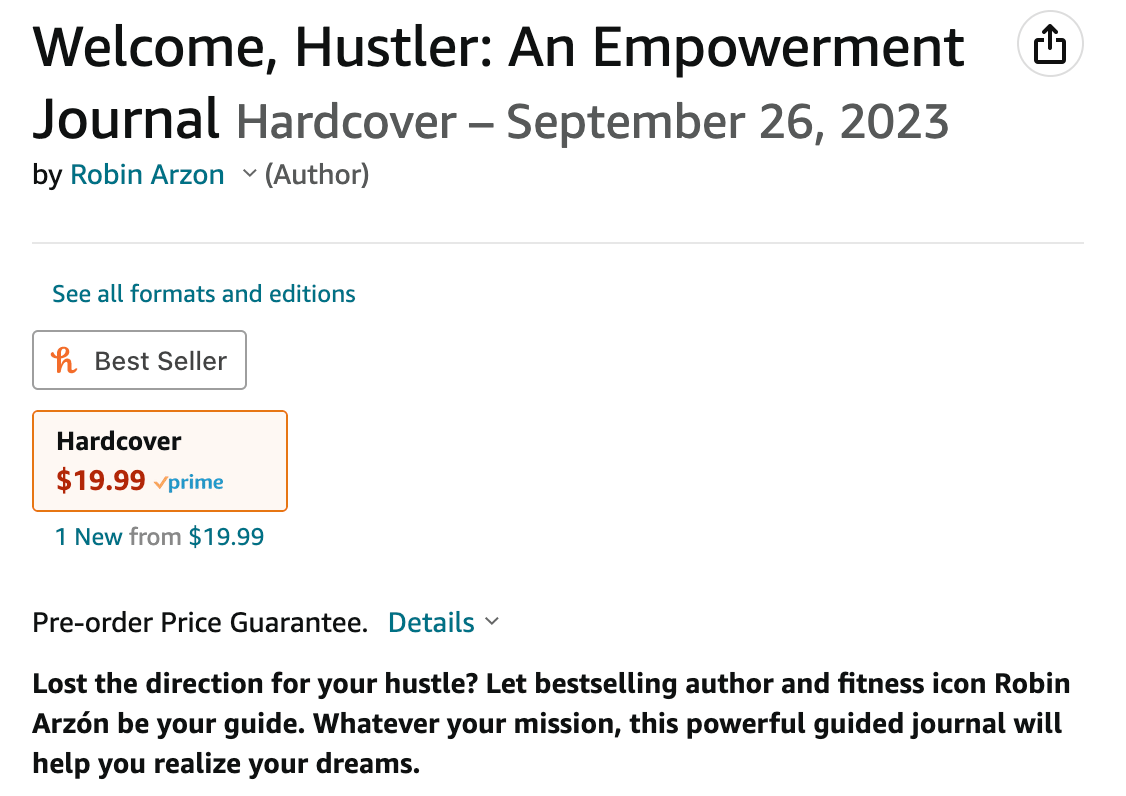 The journal is 208 pages long and the publisher is Union Square & Co. The official release date is September 26, 2023.
Welcome, Hustler will be Robin's first journal release. Unlike a memoir or work of fiction, a guided journal is designed to be written in by the reader, used as a tool for planning, brainstorming, and more. Robin is also the author of two children's books – Strong Mama and Strong Baby – and her first book, Shut Up and Run.
It is a very busy year for Peloton instructor authors. Emma Lovewell, Alex Toussaint, Cody Rigsby, and Ben Alldis will all release books this year.
You can pre-order Robin's upcoming guided journal via Amazon.
---
Want to be sure to never miss any Peloton news? Sign up for our newsletter and get all the latest Peloton updates & Peloton rumors sent directly to your inbox.