Update – Peloton fixed the issue around 11:00am ET on March 2nd.
Peloton is experiencing a technical issue with the "taken checkmark" feature. Members have reported taking classes, but then failing to see the standard checkmark icon that appears on the classes that have been completed. This has been happening for the past several days, but was only officially acknowledged by Peloton last night.
An official incident was created on Peloton's Outage tracking page around 7:00pm ET on March 1st, 2023, which said:
We are investigating an issue with the "user taken checkmark" not appearing on class thumbnails after members complete some rides. Members may not see their checkmarks appear for up to 48 hours.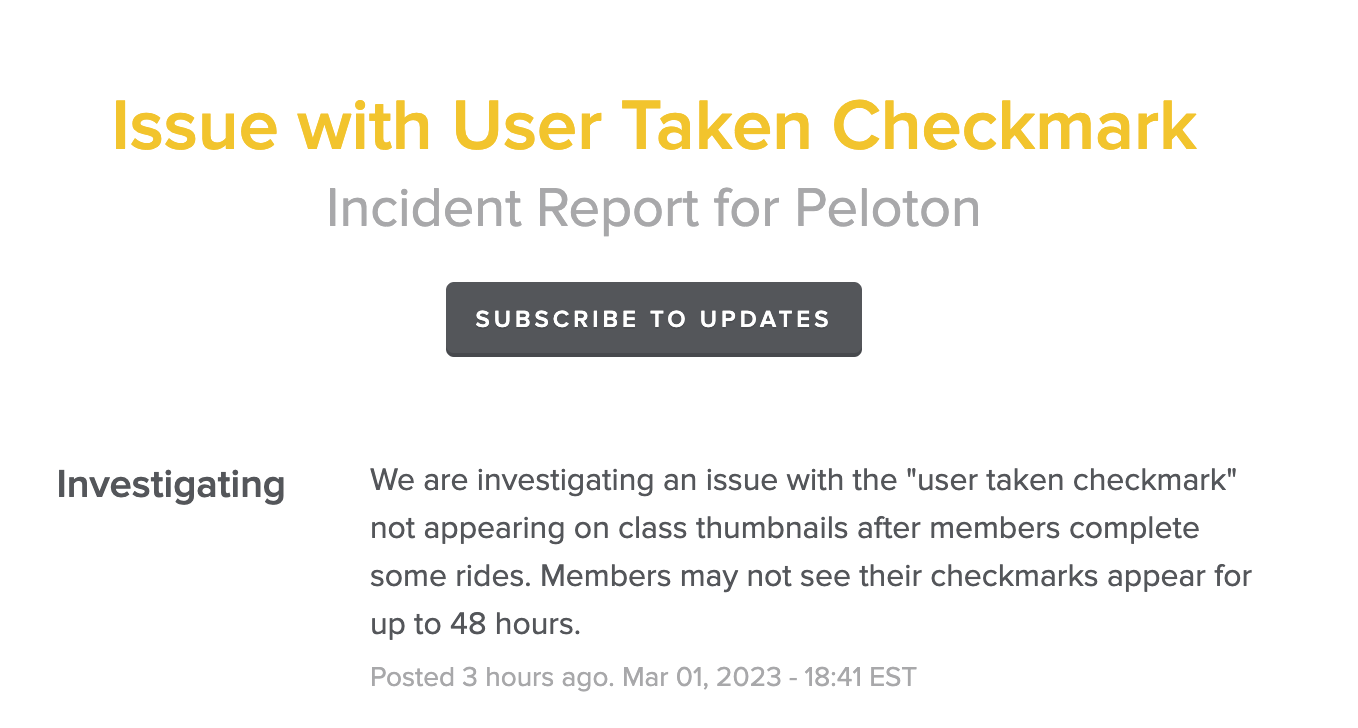 The issue is currently affecting all platforms: hardware devices such as the Bike, Tread, and Row; the app; and the web browser.
To be clear, not all checkmarks have disappeared – the issue is only present with classes taken over the past couple of days.


Peloton last had issues with the completed checkmarks not appearing last fall – though that outage coincided with Peloton's All For One music festival. In that instance, Peloton purposely disabled the feature to help relieve the load on their servers.
What is happening right now appears to be a bug, rather than a temporary disabling to reduce the server load like last time.
For additional updates regarding this ongoing issue, you can monitor the status channel. We will also share updates as they become available.
---
Want to be sure to never miss any Peloton news? Sign up for our newsletter and get all the latest Peloton updates & Peloton rumors sent directly to your inbox.