This week, many Peloton members have discovered that the display during classes on their bikes and treads has been updated – as well as having extra feedback options. While this seems to be rolling out to many users over the course of this week, not all members have it yet, but they should expect to have the updated interface soon.
The new interface moves the Speed and Distance displays to the left of the Cadence meter, and the Total Output and Calories displays to the right of the Resistance meter.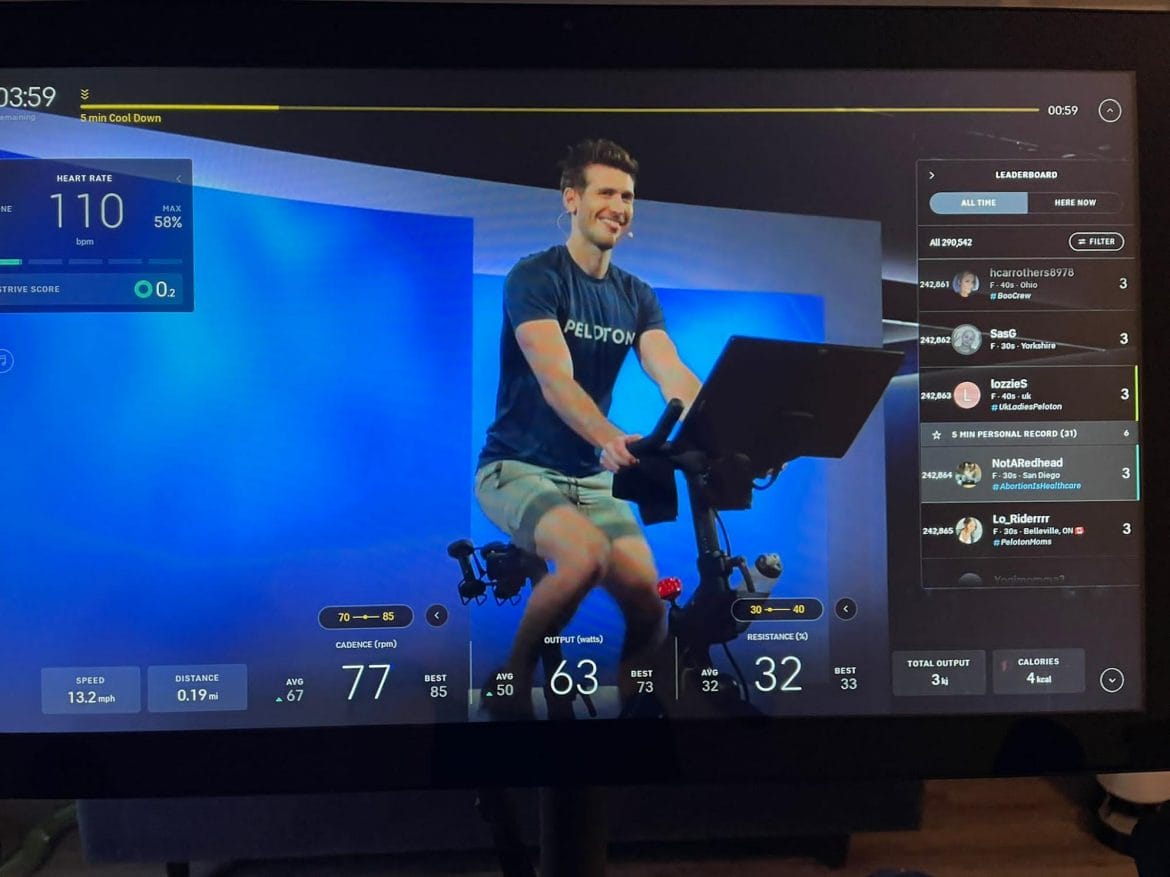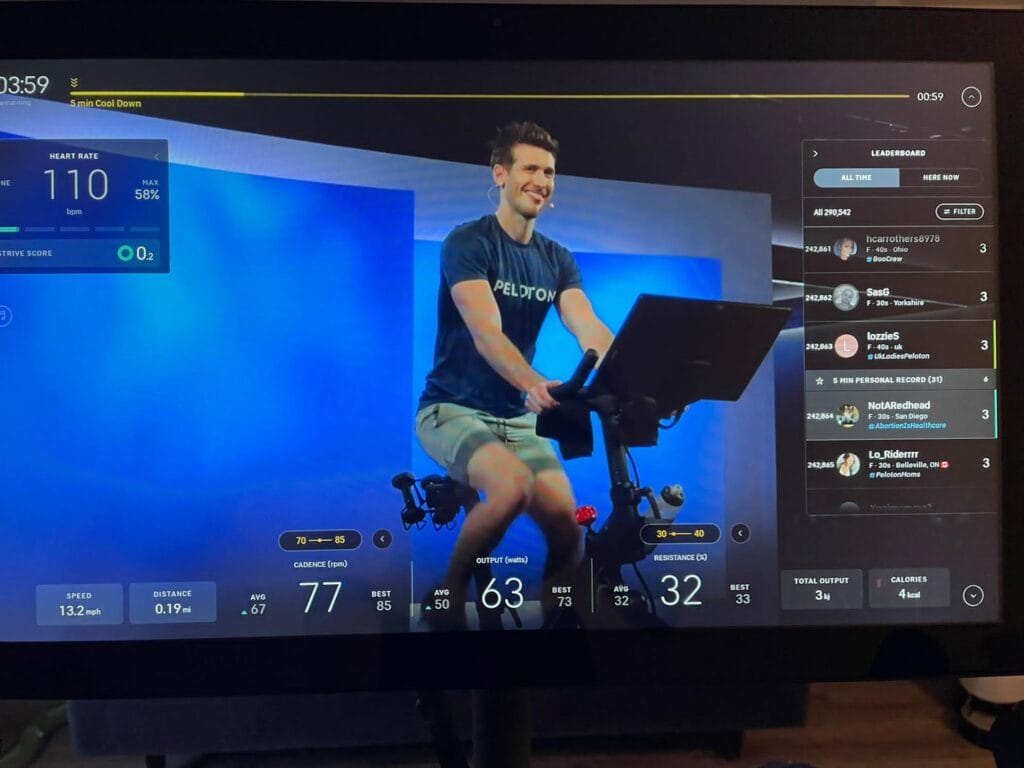 (For any power zone riders out there, the new user interface does still have a power zone bar, in the same place as it was before, just in our examples, the person with the new interface did not have it enabled for their profile).
Prior to this new interface the Speed, Distance, Total Output, and Calories displays were all positioned along the bottom of the screen, centered below the Cadence, Output, and Resistance meters, as seen below: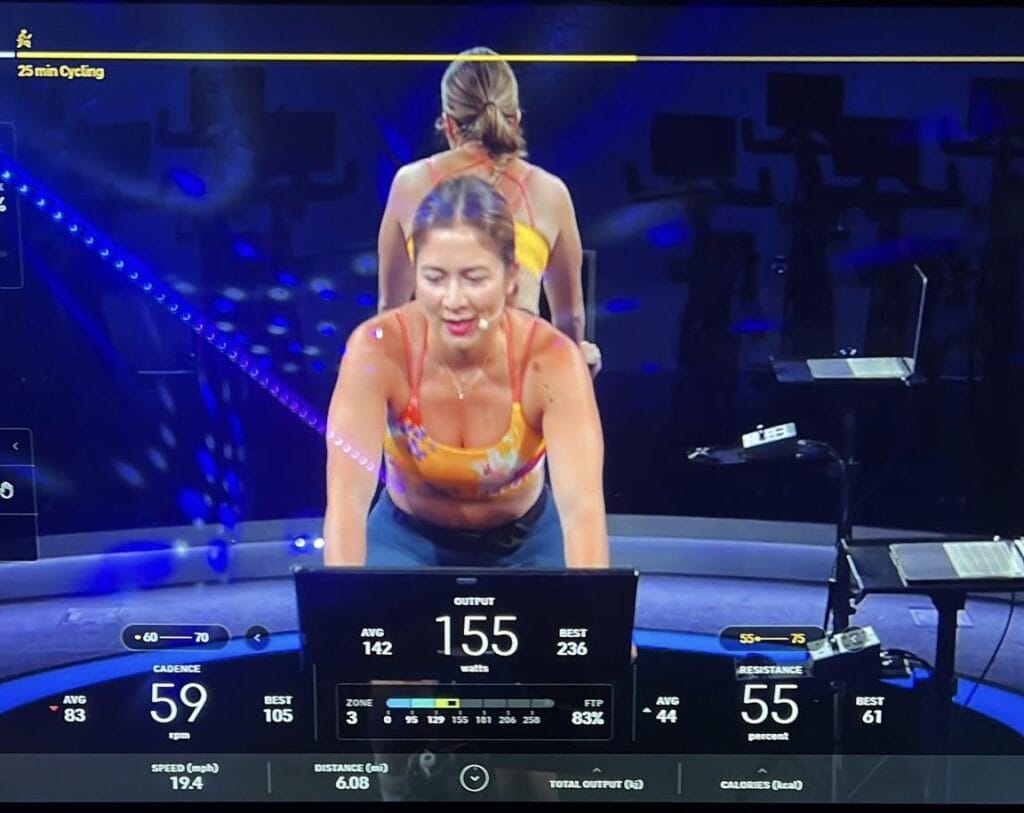 Each of the displays can be individually hidden by tapping them, just as it was before the new display. You can also hide all of the information by tapping the down arrow located to the right of the Calories display.
The updated interface on the Tread has an identical look and functionality to the Bike.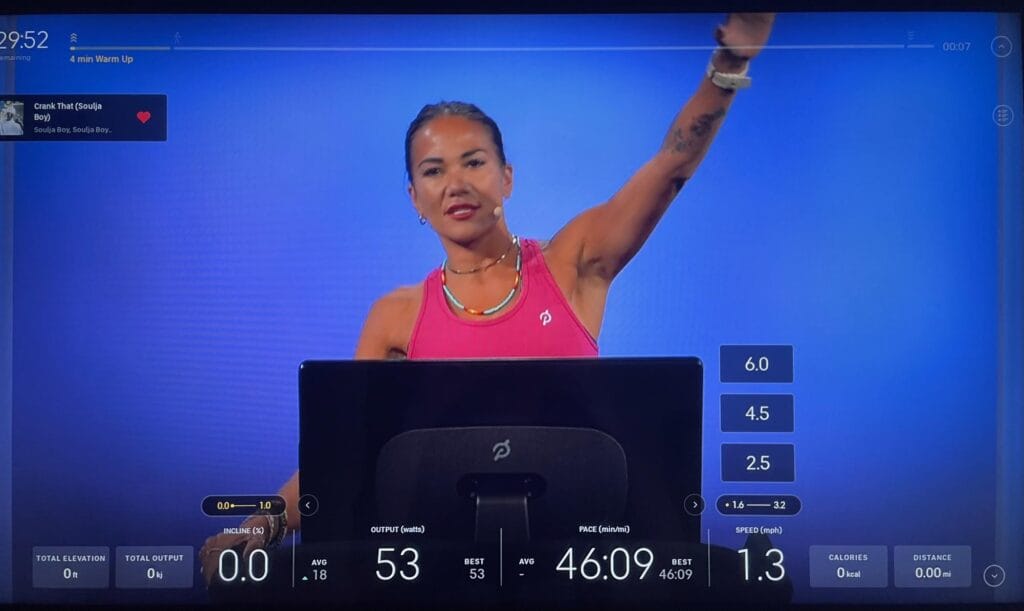 As well as the new interface during classes, members will notice that at the end of their class there is a new feedback screen (you still have to click into the feedback section to see it, as before). This new feedback screen is similar to what members were asked before, but with the addition of a question that asks "Did you find the language explicit?", to which members can respond "Not explicit", "Explicit", "Very explicit".
(Update – We have a few reports the explicit language feedback options are part of a slightly older update – and that they just don't appear unless you rate the playlist less than 5 stars).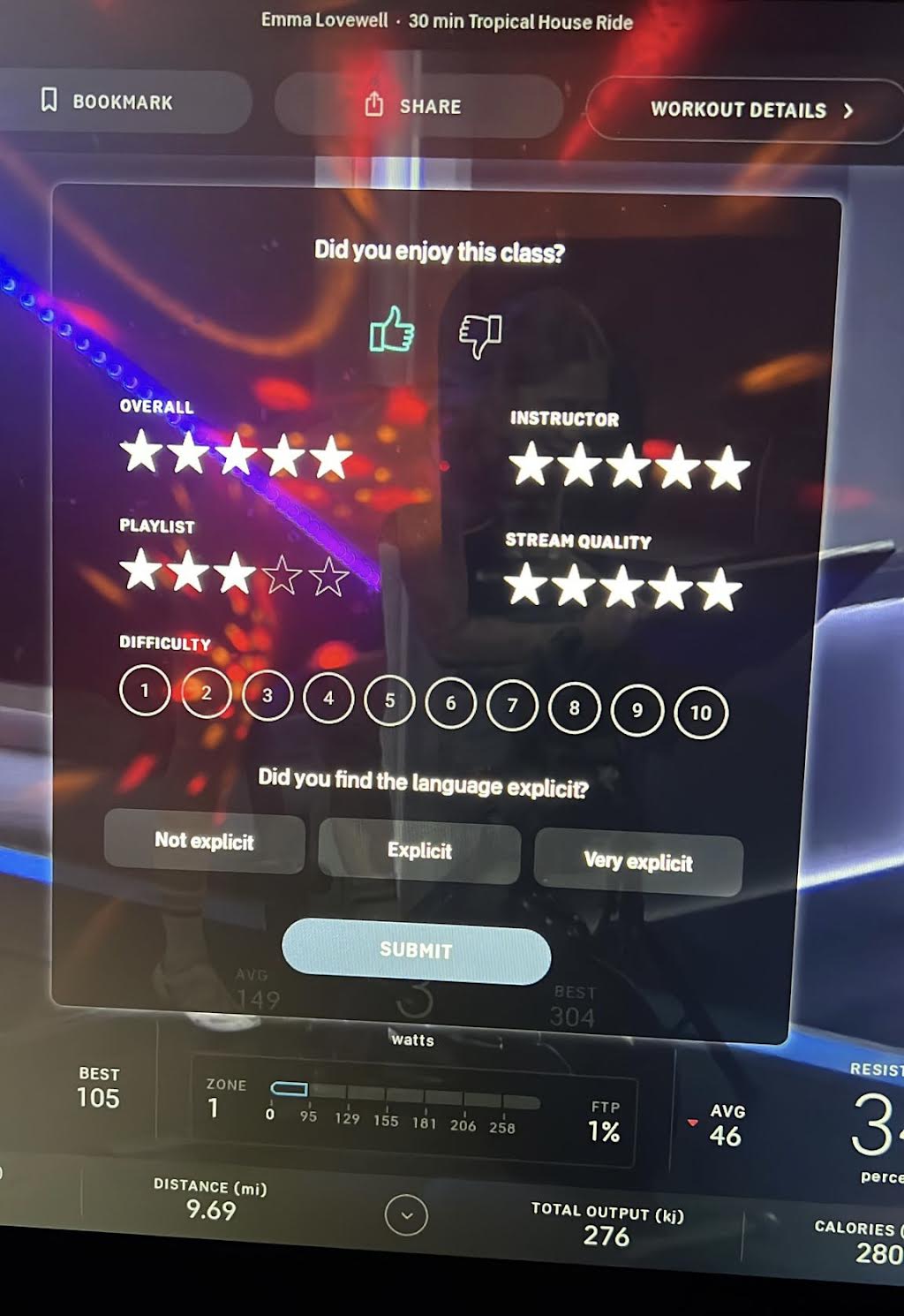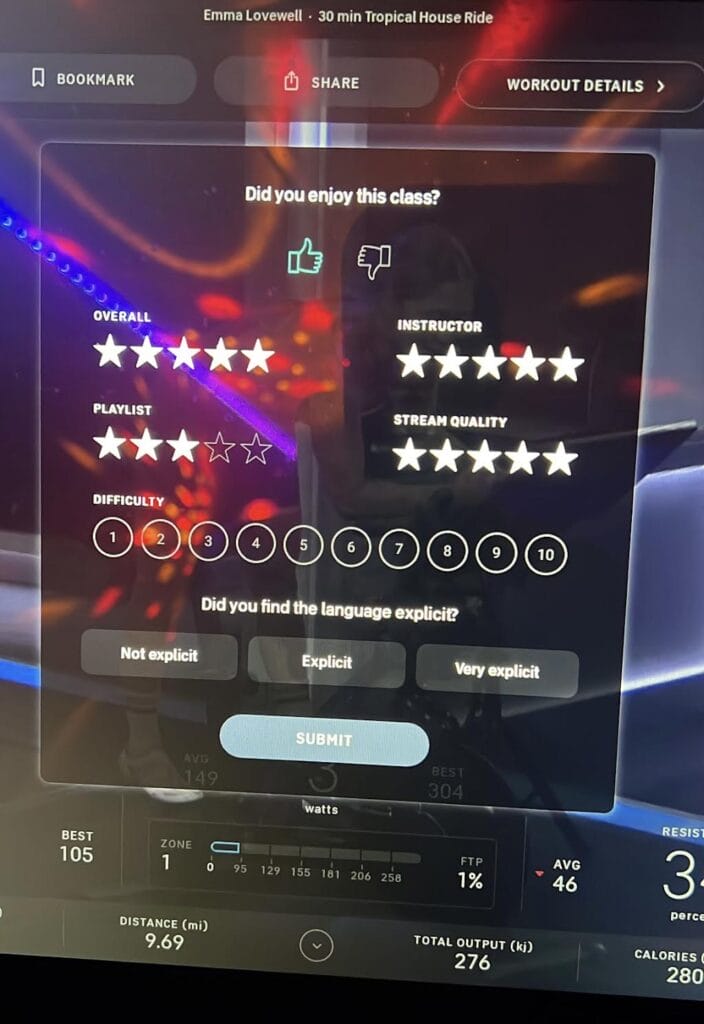 While these features may not be live for everyone yet, they will be coming soon!
Huge thank you to #NotARedhead and #Cyclelizzz for the tip and the pictures!
What are your thoughts on the new interface and the new feedback questions? Have you noticed any other updated features?
---
Want to be sure to never miss any Peloton news? Sign up for our newsletter and get all the latest Peloton updates & Peloton rumors sent directly to your inbox.