On July 26th, The U.S. Patent Office granted Peloton the patent rights to a voice powered digital assistant, currently named "Q". The inventor is listed as Rajat Mukherjee, the VP of Engineering at Peloton Interactive. Prior to working at Peloton, Mukherjee was cofounder of Aquido, a voice tech start up. Peloton actually acquired Aquido in early 2021, bringing the knowledge and skill of an entire team of Voice To Action experts into the Peloton organization.
What does this patent mean for the future of Peloton? As Bob Treemore on Twitter describes, "this patent likely covers the voice commands that already exist for the Guide, however may also be laying the groundwork for future additions to the platform. Part of the patent reads, "the user interface element can include 3rd party content, such as an advertisement for a service, good, transaction, or even another application".
The patent further explains that Q will be able to use context from commands asked of it to then, "provide additional information and/or commands that are semantically or contextually relevant to the original action being performed, and in some instances, provide additional interactive elements that the user can selectively interact with to execute those additional commands".
You can see and example of this happening in the picture below, with the original command of "Get me a ride to the airport" being followed up with the onscreen display option of purchasing tickets to a Broadway show.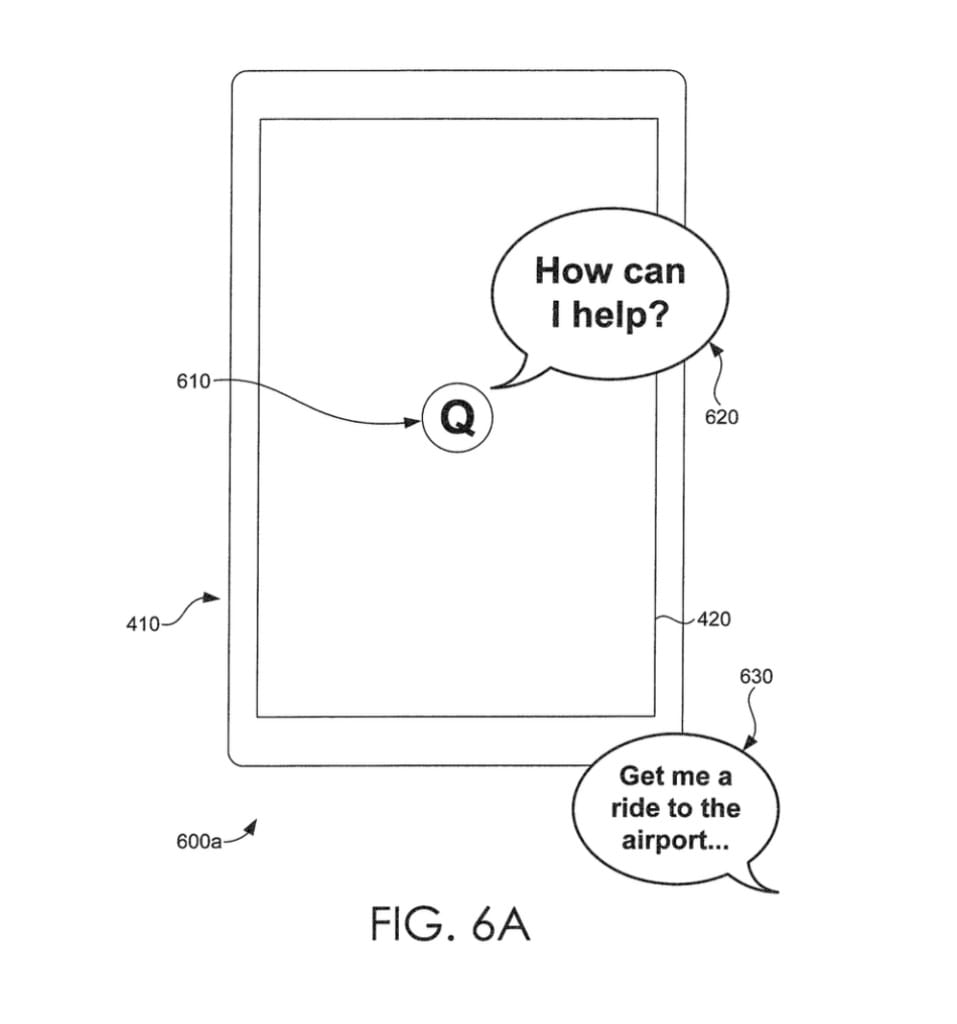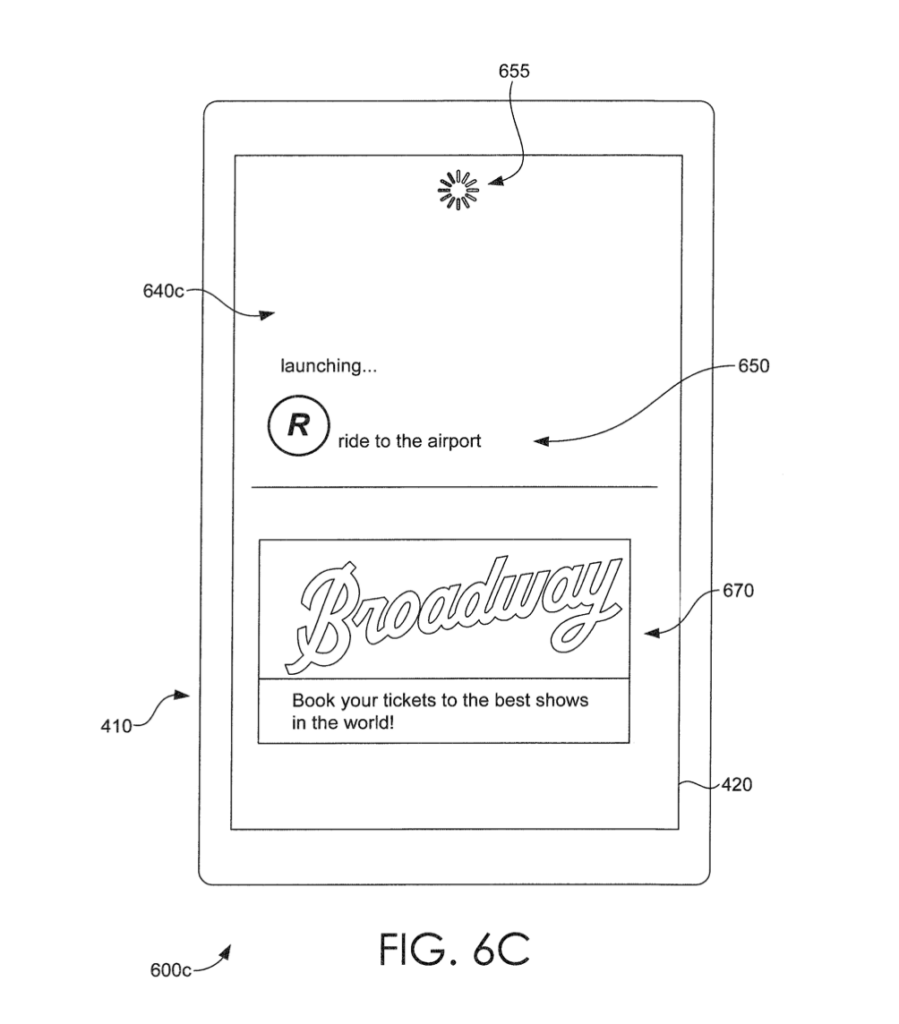 Presently voice assistance is only being utilized on the Guide, however it is quite extensive, and currently has 48 different actions that can be commanded in 163 different ways.
Could this patent be opening the door for a more interactive user experience on all of Peloton's equipment? Do you think more voice powered assistance would be a good addition to the Peloton experience?
---
Want to be sure to never miss any Peloton news? Sign up for our newsletter and get all the latest Peloton updates & Peloton rumors sent directly to your inbox.