Peloton has launched a brand new collection dedicated to their popular standing core content. The collection is called "Standing Core with Rebecca" and features instructor Rebecca Kennedy. The description reads:
Take your workout anywhere with these high-energy, off-the-floor core classes from Rebecca Kennedy. Standing Core classes work to strengthen your abdominal and lower back muscles without needing a mat.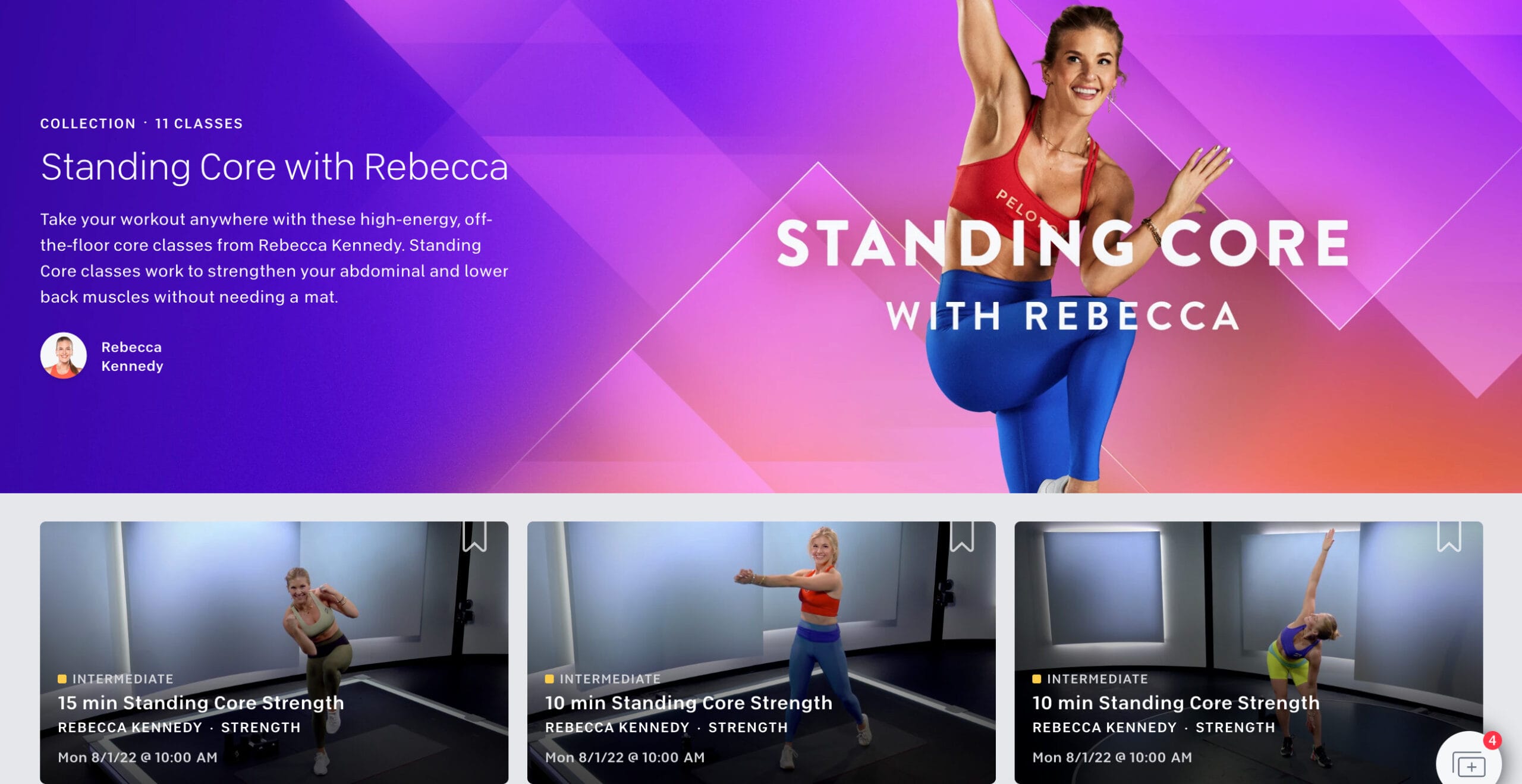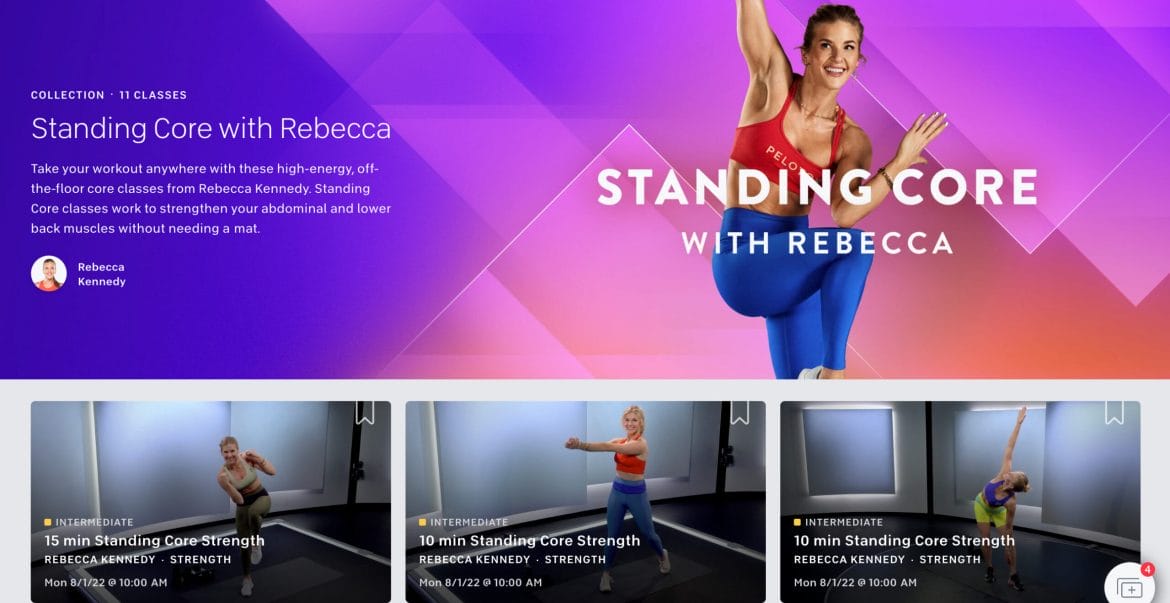 The collection contains a total of 11 classes, three of which just dropped this week on August 1. The classes range in length from 5-20 minutes.
Contrary to the majority of Peloton's core strength content, standing core classes do not contain any movements in the supine (on your back – such as crunching) or prone (on your hands – such as planking) positions. This style of workout can be very helpful to those who may have an injury or mobility limitation, those who are looking to work on their balance, or those who are looking to try out a different style of core exercise.
Though Rebecca has been teaching standing core classes for years, Peloton just started specifically labeling them "standing core" earlier this year. They even retroactively updated the titles for certain older classes.
Note that there are additional standing core classes not included in Peloton's new collection. For example, last week Matty Maggiacomo taught a 10 minute Core Strength that was entirely standing except from two moves performed from a kneeling position. There is also a standing core class taught by Becs Gentry – and older classes from Rebecca that aren't in the collection. You can find an complete list of standing core classes (including those that are not specifically labeled "standing core") in our complete list of Peloton standing core classes.
Standing core classes are also included in Peloton's "Get Out and Move" Collection. In case you missed it, Peloton launched a corresponding flash challenge earlier this summer that runs through August 31.
You can find the Standing Core with Rebecca Collection by navigating to the "Collections" tab on your Bike or Tread device, App, or web browser. And for even more standing core classes, see our list here.
---
Want to be sure to never miss any Peloton news? Sign up for our newsletter and get all the latest Peloton updates & Peloton rumors sent directly to your inbox.