Peloton's latest series, Summer Break, is in full swing! The Summer Break Series started yesterday, August 1st, and will run through August 6th. This series is hosted by the German instructors and will take riders on a tour of the summer hot spots that the instructors themselves love!
Peloton announced the series on July 29th on the Peloton Deutschland Facebook page :
AB IN DEN URLAUB 😎: Werdet da fit, wo andere Urlaub machen und geht mit unseren Peloton Trainer:innen vom 1. – 6. August eine Woche lang auf viele kleine Reisen. Entdeckt die Summer Hotspots der Trainer:innen und holt euch den Super Badge, indem ihr alle 7 Summer Break Rides meistert. 💪


OFF ON HOLIDAY 😎: Get fit where others go on holiday and go on many small trips with our Peloton Trainers for a week from August 1 – 6. Discover the summer hotspots of the trainers and get the Super Badge by mastering all 7 Summer Break rides.💪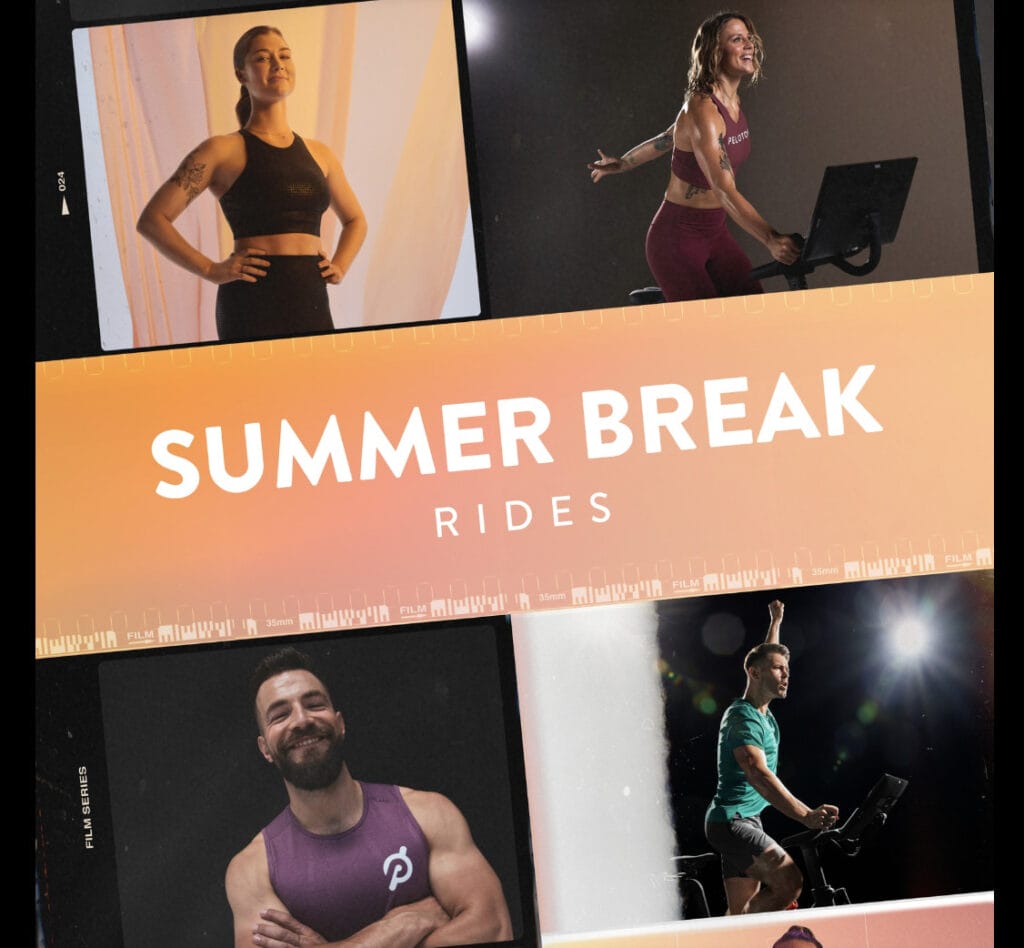 Erik Jäger gave a sneak peak on his Instagram about what to expect from each instructors ride: Erik's ride will be going through the Ore Mountains, Mayla's will be celebrating the North Sea, Cliff will be taking riders along the Alster River in Hamburg, Benny's ride will be at the Baltic Sea, Charlotte's will be in Bavaria, and Mila will be honoring the Black Forest and Mallorca!
List of Peloton's German Summer Break Ride Series
Erik Jager – 20 min Summer Break Ride (Ore Mountains) – 8/1/22 @ 12:00pm ET
Mayla Wedekind  – 20 min Summer Break Ride (North Sea) – 8/2/22 @ 11:00am ET
Cliff Dwenger – 20 min Summer Break Ride (Hamburg) – 8/3/33 @ 12:00pm ET
Benny Adami – 20 min Summer Break Ride (Baltic Sea) – 8/4/22 @ 1:00am ET
Charlotte Weidenbach – 20 min Summer Break Ride (Bavaria) – 8/5/22 @ 1:00pm ET
Mila Lazar – 20 min Summer Break Ride (Black Forest & Mallorca) – 8/6/22 @ 4:20am ET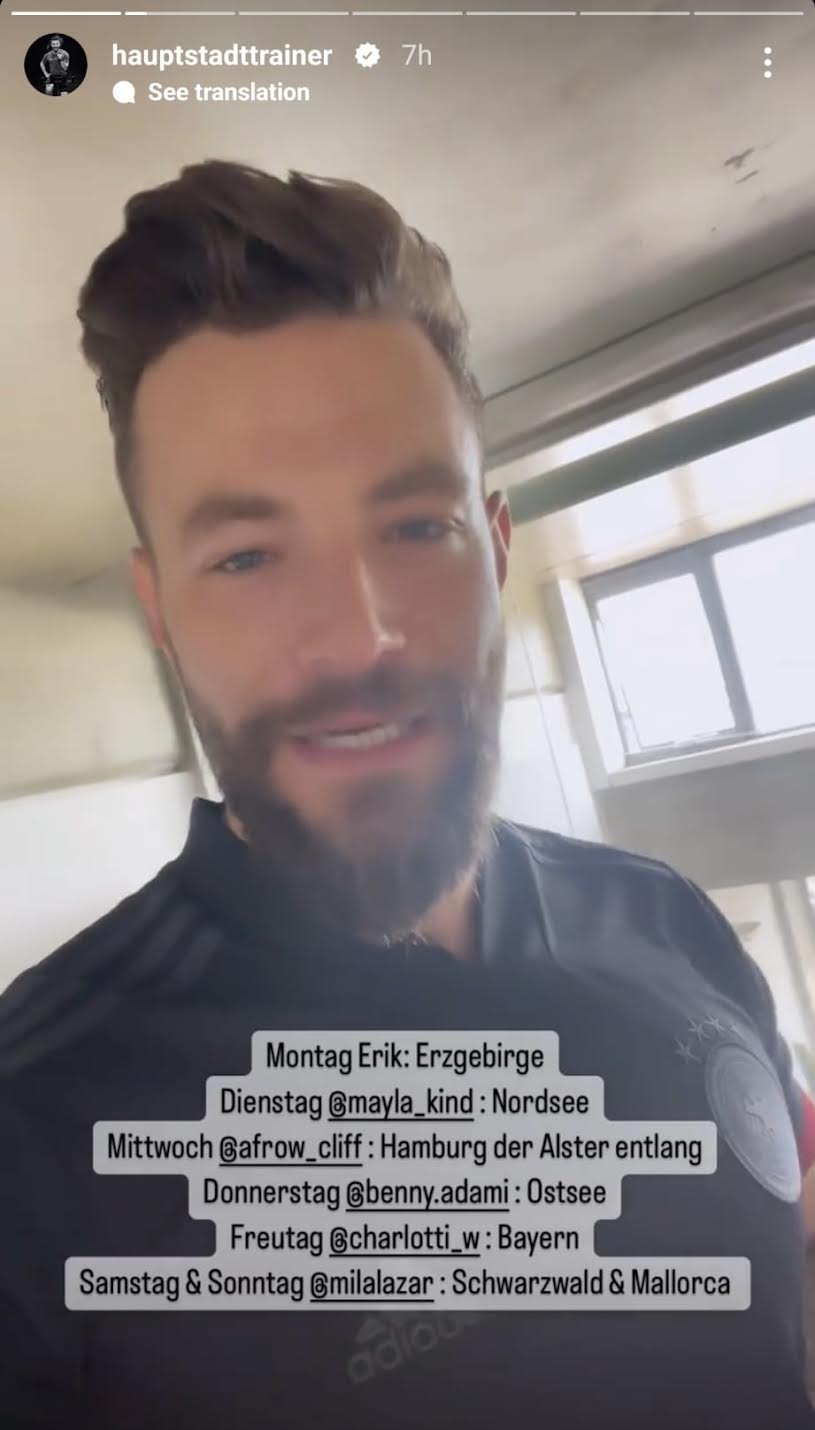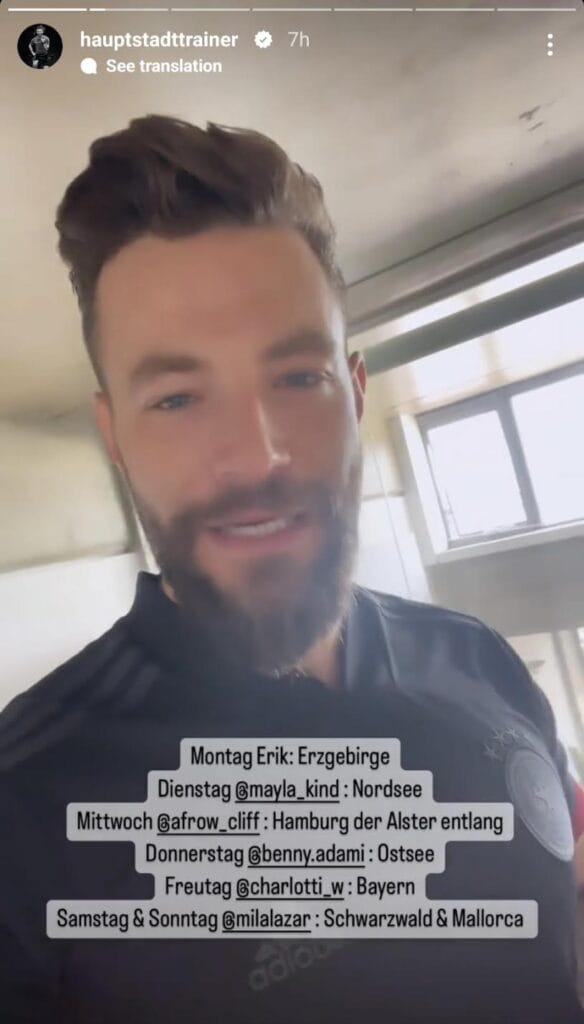 You will get a Summer Break badge for taking any of the classes. The social media post also references a "Super Badge" for taking all of them. For a list of all badges available on Peloton please be sure to check out our complete list of Peloton Badges – which already has this new badge listed.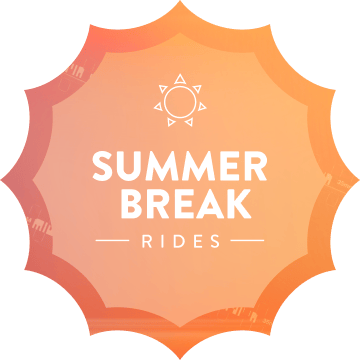 Are you excited to take part in the Summer Break series and earn the Summer Break 2022 badge?
Thank you to #RedStrong82 for the Instagram screenshot!
---
Want to be sure to never miss any Peloton news? Sign up for our newsletter and get all the latest Peloton updates & Peloton rumors sent directly to your inbox.