Peloton has announced a special Mother's Day promotion that runs through May 8, 2022. The discount provides up to $250 off of accessories with any Peloton Bike, Bike+, or Tread purchase; and up to $150 off of accessories with any Peloton Guide purchase.
As always, there are some important items to note in the fine print:
The coupon is automatically applied at checkout as long as the device is in the shopper's cart along with the accessories.
The referral program can still be used with this offer, but the referral code only benefits the referrer and no additional discounts can be applied to the accessories purchase.
The offer can be combined with both Corporate Wellness offers, as well as the One Peloton Club membership.
The purchase qualifies for the 30 day home trial.
By purchasing both a Bike/Bike+/Tread and a Guide, customers can receive up to $400 off of an accessories purchase.
Interestingly, for a limited time yesterday the Peloton Guide was available for only $145 – which is a $250 discount– due to a pricing mistake on the promotion. They appeared to fix the error a short time later, but some customers were able to secure the Guide for that significantly discounted price. We have since heard reports that indicate that Peloton will likely honor the price mistake, and some members have even received shipping notifications of their new Guides.
Peloton also held Mother's Day sales in 2021. The discount was less last year, but note that the devices were less expensive than they are now.
Last year Peloton launched special Mother's Day classes, including a two-for-one ride with Jenn Sherman and Alex Touissant. There was also a yoga flow, barre class, and meditation. There are not yet any Mother's Day classes on the schedule for May 8, but Peloton will likely not make any announcements or schedule updates until closer to the date. Peloton is also currently promoting their special Mother's Day apparel, which you can see on the Peloton Apparel website.
You can find all of the details regarding Peloton's Mother's Day sale on the support page.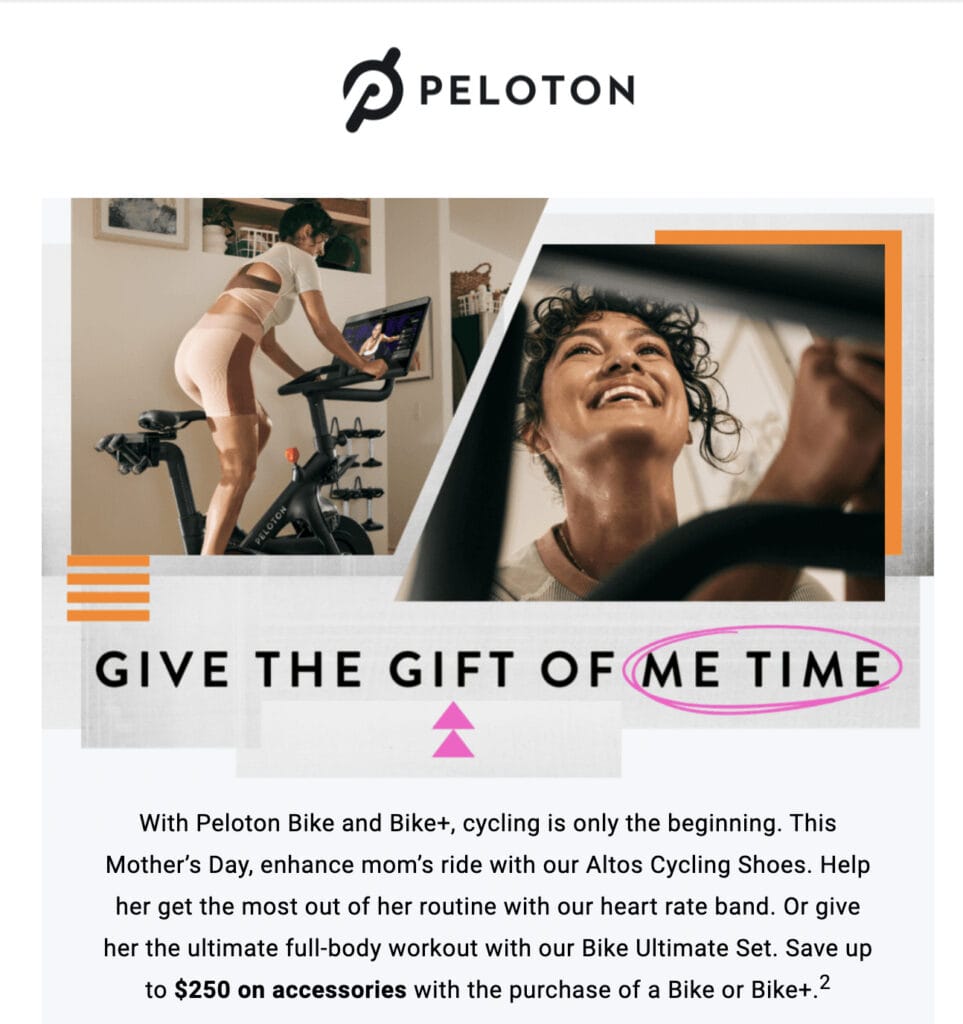 ---
Want to be sure to never miss any Peloton news? Sign up for our newsletter and get all the latest Peloton updates & Peloton rumors sent directly to your inbox.