Update – We've heard multiple reports that Peloton will honor the price for people who purchased it, and that some members have received shipping notifications.
Earlier today, Peloton launched their Mother's Day Promos. This is discount of $250 off accessories with a Bike, Bike+, or Tread package, or $150 off accessories for a Peloton Guide.
In addition, Peloton created a special Peloton Guide Mother's Day bundle, which is the Guide, a new Peloton HR band, and a workout mat. This would be available for $295 – the same price as the standalone guide normally.
However, due to an issue with the way the pricing was loaded, members were able to purchase that special Mother's Day package for only $145.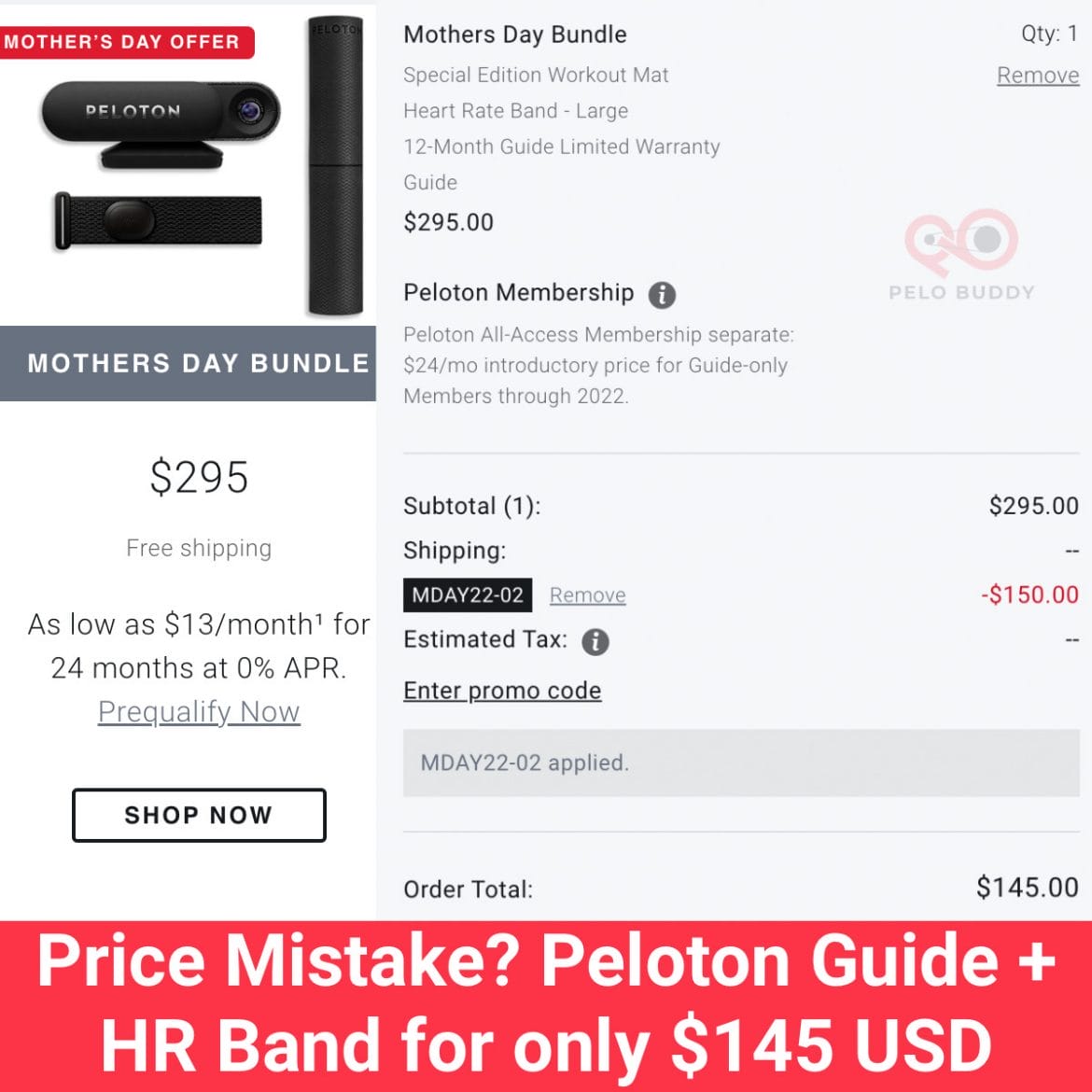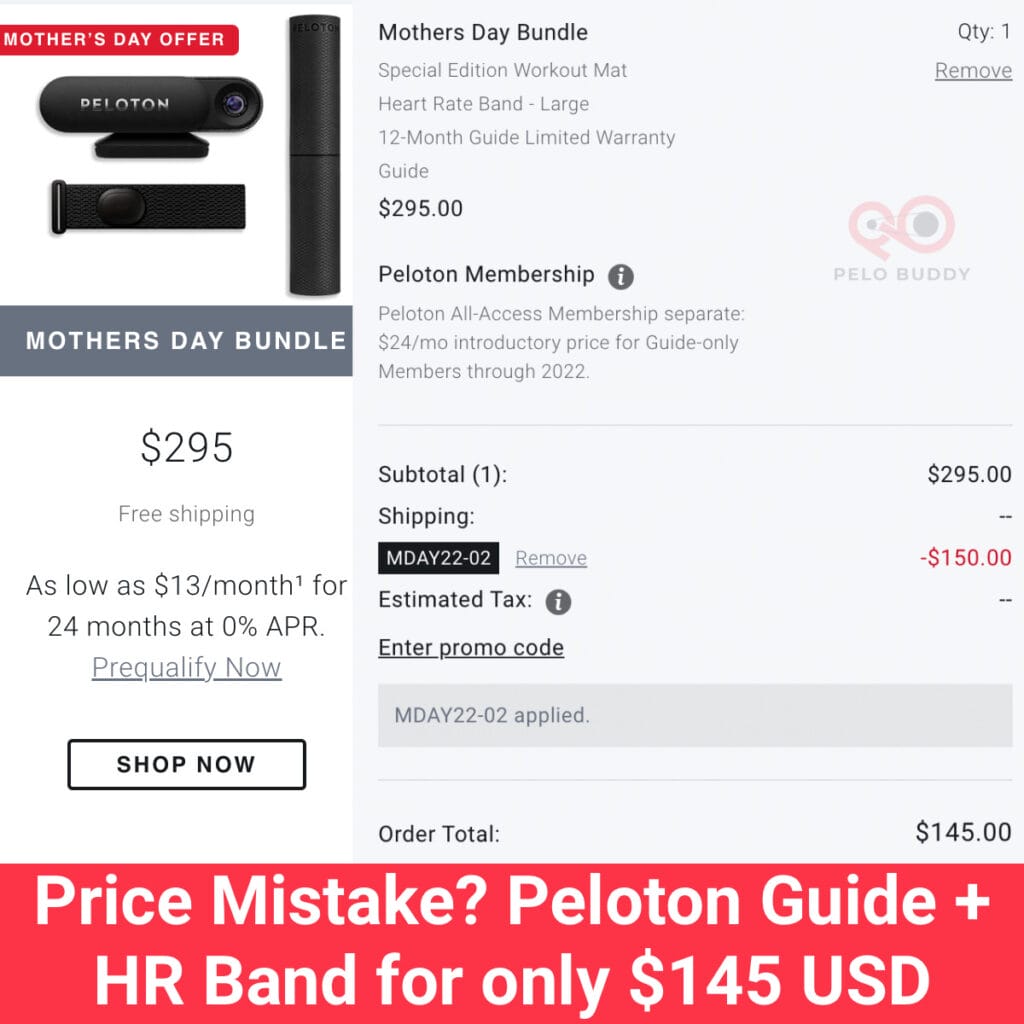 This is most likely a pricing mistake – and Peloton intended for the $295 bundle price to be the discounted price. However, the Mother's Day promo code was bringing the bundled price down to $145 (removing the $150 worth of accessories).
It appears Peloton has now fixed the glitch. While the main page still shows the $295 price, when you add it to your cart you will see base $445 price.Peloton has now updated the pricing so both the home page, and the price in your cart show the $445 base price. Which, when the Mother's Day discount code is applied, brings the bundle down to the intended $295 price.
Once we hear whether Peloton intends to honor the price mistake for those who purchased it (or cancels the orders), we will update this article.
We shared this earlier in the day via Instagram and Facebook.
---
Want to be sure to never miss any Peloton news? Sign up for our newsletter and get all the latest Peloton updates & Peloton rumors sent directly to your inbox.