This Mother's Day, Peloton is offering a special discount for US & Canadian members. New members will be able to get a discount towards accessories when purchasing an original Peloton Bike. The discount is $150USD for members in the US, and $200 CAD for members in Canada.
The text for the promo for US members is:
This Mother's Day, we're offering new Members the opportunity to receive up to $150 off of accessories when purchasing a Peloton Bike.


This discount can be applied towards accessories only and cannot be used towards the Bike, Peloton Apparel, or membership fees.
This offer does not appear to be valid in Germany, or the UK (where Mother's Day already took place). We will update this post if that information changes.
The fine print clarifies that the offer is only good for the original Peloton bike and not the newer Peloton Bike+, and the offer expires on 3:00 AM EST May 10.
If you have questions or issues, you can contact Peloton support. You can find the support page for this offer here for US members, or here for Canadian members. There are also details and fine print on the home page of Peloton's website.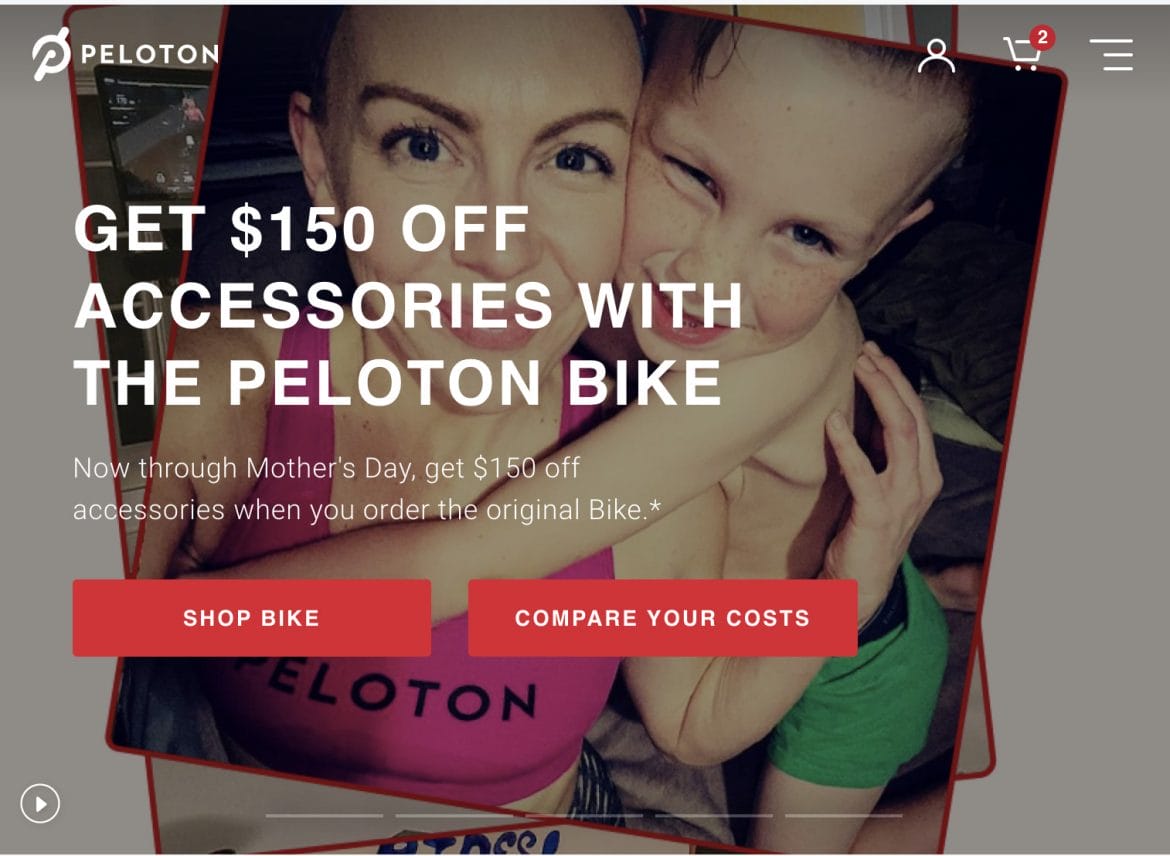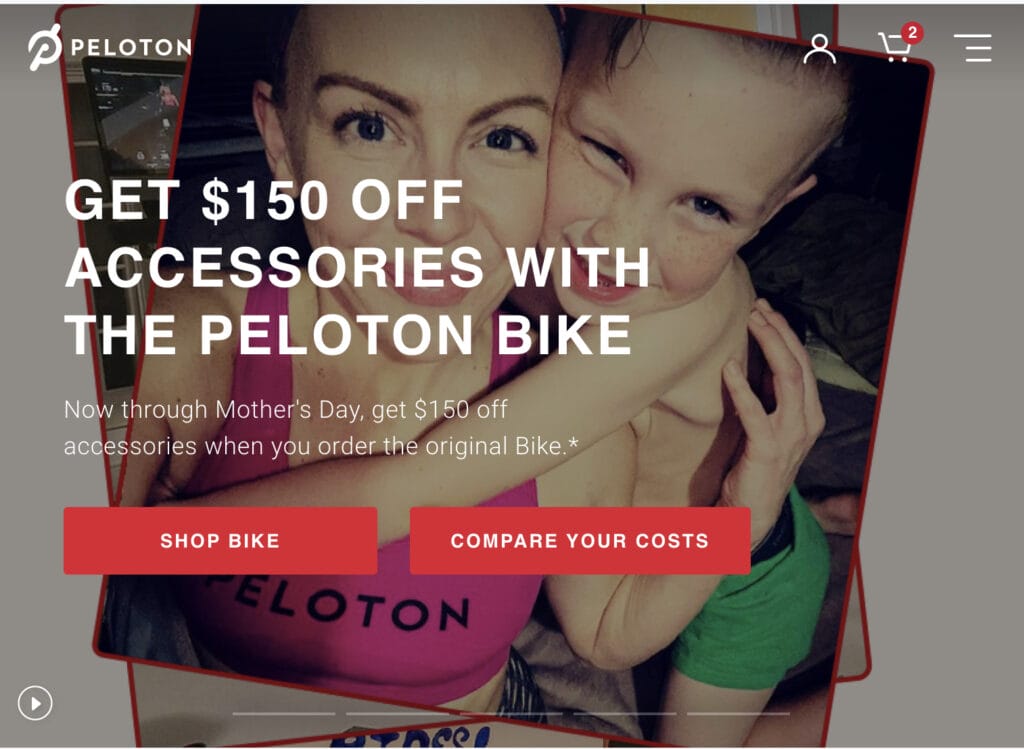 ---
Want to be sure to never miss any Peloton news? Sign up for our newsletter and get all the latest Peloton updates & Peloton rumors sent directly to your inbox.