This morning Peloton officially announced a new corporate wellness program. This new platform will allow other companies to promote and provide access to Peloton to their employees.
Peloton's President William Lynch said the following in a press release about the news:
"Introducing Peloton Corporate Wellness is the latest step to making the award winning Peloton experience more accessible," said Peloton's President William Lynch. "Over the years we've worked hard to help our Members achieve healthier and happier lifestyles. Peloton Corporate Wellness is the natural extension for us to be able to scale that offering. Together with our Corporate Wellness partners, we're now able to share the experience with millions more while also driving stronger culture and community within the workplace."
Through the program, companies can offer their employees discounted or subsidized access to either Peloton digital, or full Peloton memberships, as well as special offers on Peloton bikes. Eventually these discounts could also come to Peloton Treads or other Peloton hardware (like the Peloton Rower?).
Peloton advertises the new corporate wellness program as not only a way for employees to stay healthy, but also as way for employers to attract and retain new talent.
Attracting and retaining great talent, increasing employee engagement and health, and building community are long-term goals for all organizations. In addition to the measurable and tangible health and wellness benefits that Peloton can deliver, Peloton Corporate Wellness also has the unique opportunity to help organizations drive employee engagement and retention.
The program is available immediately in the US, UK, Germany, and Canada, and will available in Australia later this year.
A few companies have been trying out the program already, including Accenture, Nasdaq, Sky, Samsung, and SAP.
A program like this has been rumored ever since Peloton was reported to have acquired Peerfit late last year.
You can see the new site for Peloton's corporate wellness program here.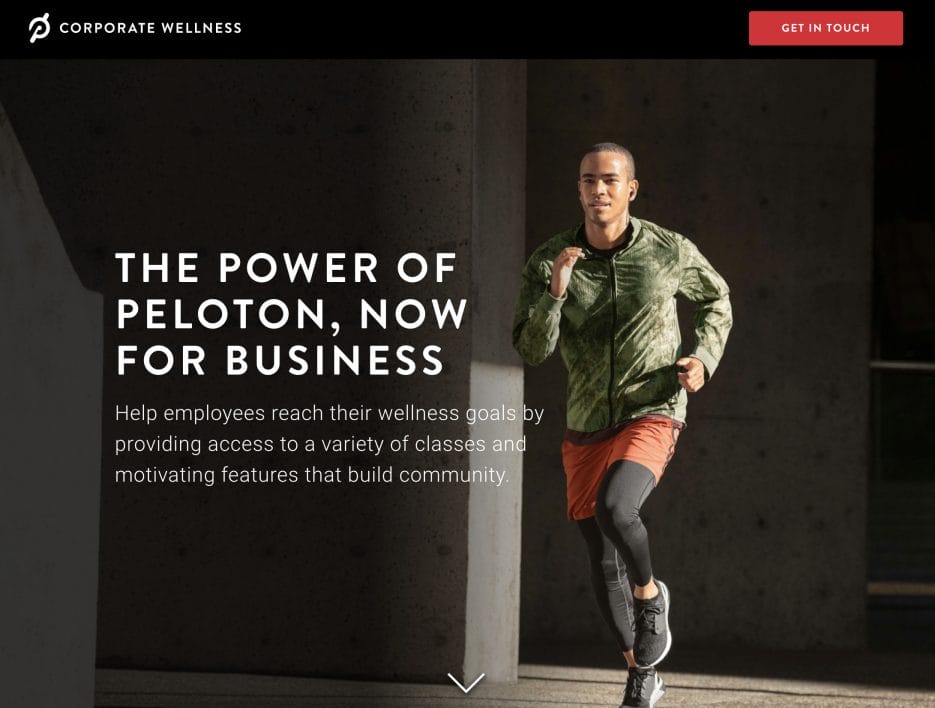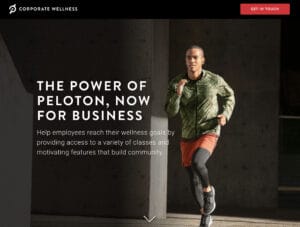 ---
Want to be sure to never miss any Peloton news? Sign up for our newsletter and get all the latest Peloton updates & Peloton rumors sent directly to your inbox.