Peloton has launched a new meditation program, called "The Power of Sleep", intended to help the Peloton community get more restful sleep through this new 2 week meditation program. The program consists of a short 5 minute intro class, and then 14 daily 5-15 minute classes, led by Ross Rayburn, Aditi Shah, Kristin McGee and Anna Greenberg.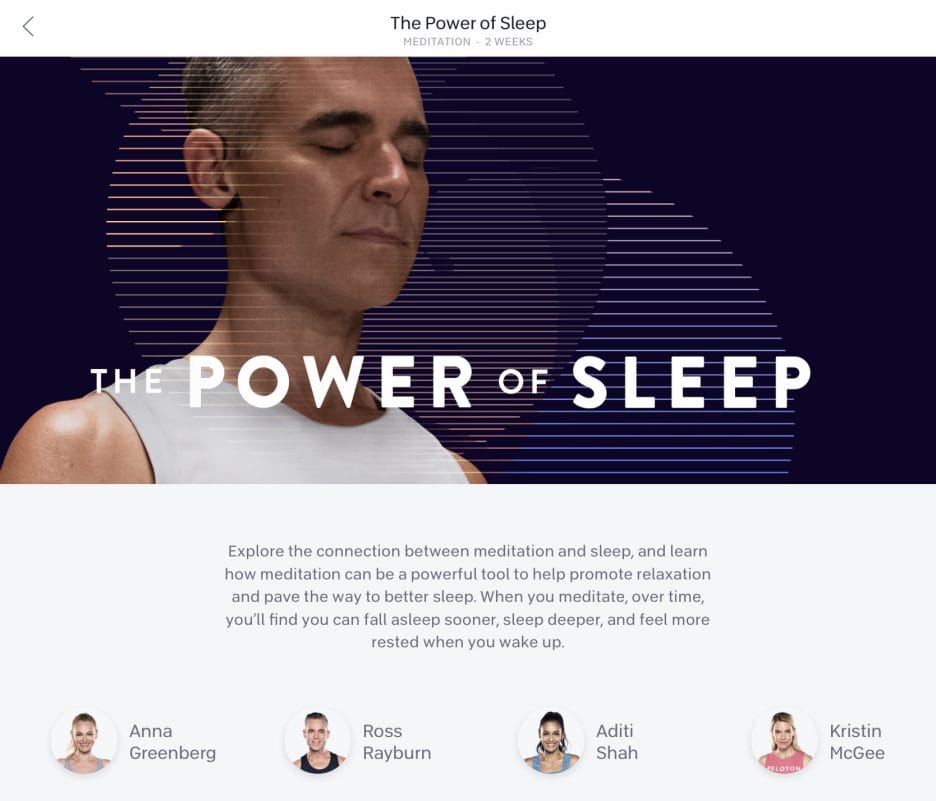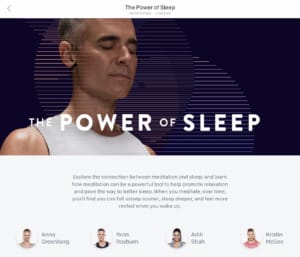 "Some meditations help give us energy, others help us cultivate certain qualities such as kindness or empathy," says Kristin, "but sleep meditations are geared towards truly calming the body down, quieting the mind and setting the stage for sleep–we'll tap into our parasympathetic nervous system, the rest and digest phase, which naturally calms the mind and body."
By the end of the program, you should be able to accomplish the following 3 things
Use your breath to release tension
Scan your body for head-to-toe relaxation
Use visualization to shift your focus and clear your mind
The Power of Sleep program can be accessed in the program section of your bike or tread tablet, or in the program section of the Peloton iOS app. Android users are still unable to access and follow along with programs, however, these classes can be accessed by going to the on-demand meditation classes and filtering to "Relax & Sleep". If you are curious as to what the classes included in the Power of Sleep program are, you can see the 14 classes that are included in the series below.
Power Of Sleep Meditation Program – Week 1
Power Of Sleep Meditation Program – Week 2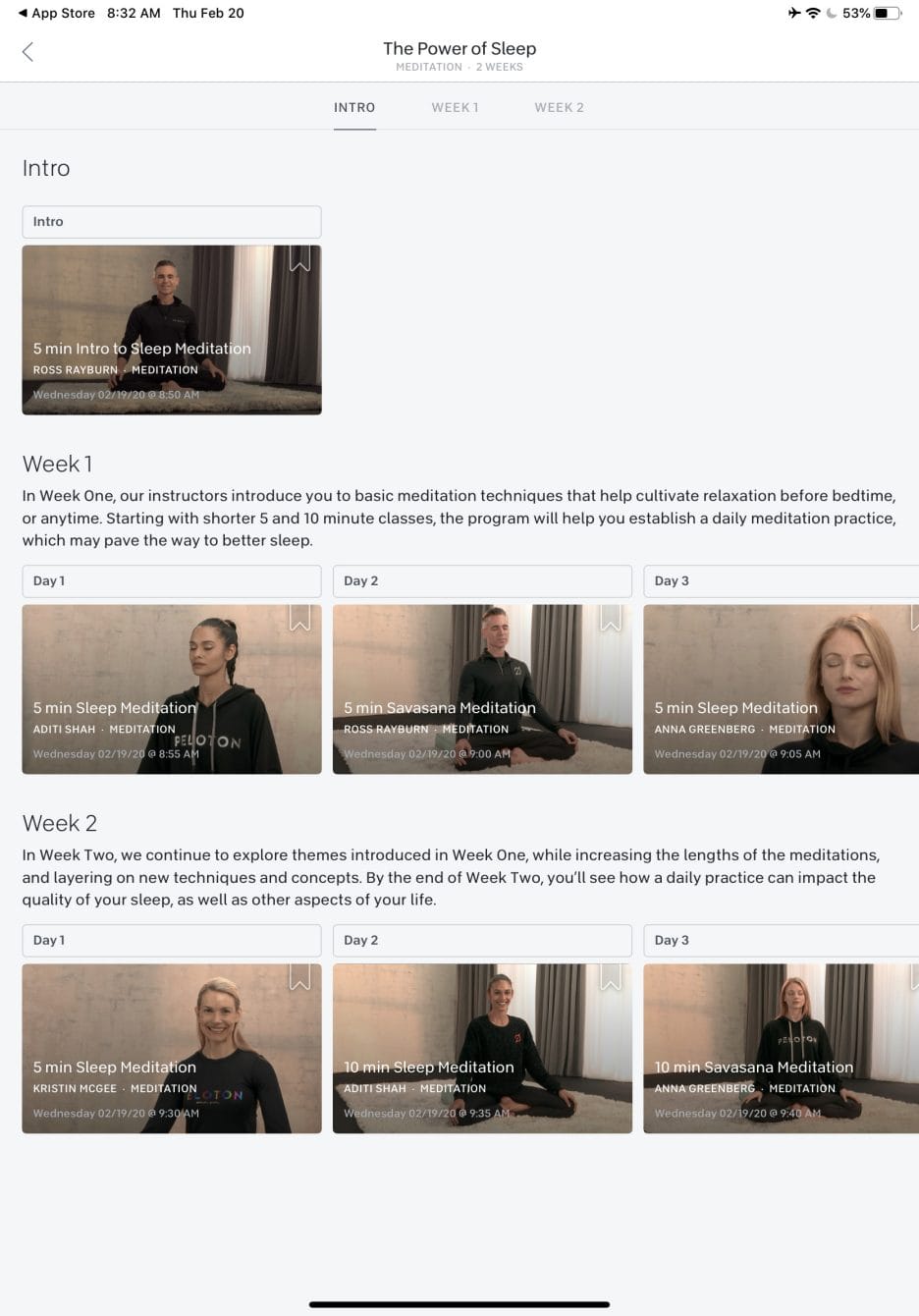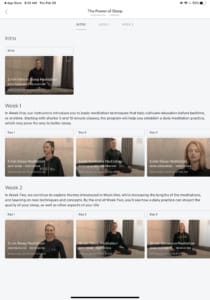 ---
Want to be sure to never miss any Peloton news? Sign up for our newsletter and get all the latest Peloton updates & Peloton rumors sent directly to your inbox.