Peloton has announced May 1st-3rd, 2020 as the dates for Peloton Homecoming 2020 (formerly known has the Home Rider Invasion, or HRI).
Homecoming will once again be held in New York City. Full details, locations, and schedule are still not yet released, but Peloton has teased that Homecoming 2020 will be a chance to check out the new studio space, which is still under construction. You can find all the latest news about Peloton HRI 2020 / Peloton Homecoming 2020 via our Peloton Homecoming page.
If you're wondering "When do tickets go on sale for Peloton Homecoming 2020", at this point we still do not know the exact date. However, January 16th 2020 is when Peloton has said they will release details about the different event packages that will be available. In 2019, an event ticket cost $100 ($95 for the ticket and $5 in fees) – we don't yet have any indication if prices will go up. That said, Peloton Homecoming 2020 tickets will be refundable until April 1st, 2020.
Previous years have included talks & panels from the coaches, instructor meet & greets, concerts, a studio session, boutique sales, and much more. We'll be sure to update you once we know what is in store for 2020!

Video Source: https://homecoming.onepeloton.com/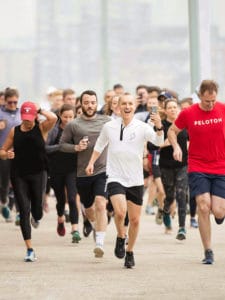 ---
Want to be sure to never miss any Peloton news? Sign up for our newsletter and get all the latest Peloton updates & Peloton rumors sent directly to your inbox.