Peloton has released a new collection of classes for the holiday season called "Stacking Stuffers." 22 classes dropped on demand at 8:30am ET this morning, and there is a brand new collection available with them as well. and Peloton sent an email to members letting them know of the new release:
It's holiday classes galore as our instructors bring you a festive workout collection with something for everyone, updated throughout December.
But that's not all, check out our new collection: Stacking Stuffers! These 15-minute classes are updated every Monday, and can be mixed and matched so you can get in workouts between shopping for gifts and sipping on eggnog.
Peloton Stacking Stuffer classes/modalities include cycling, yoga, strength, meditation, runs, walks, and barre taught by dozens of different instructors. You can view the complete class list below:
Complete List of Peloton Stocking Stuffer Classes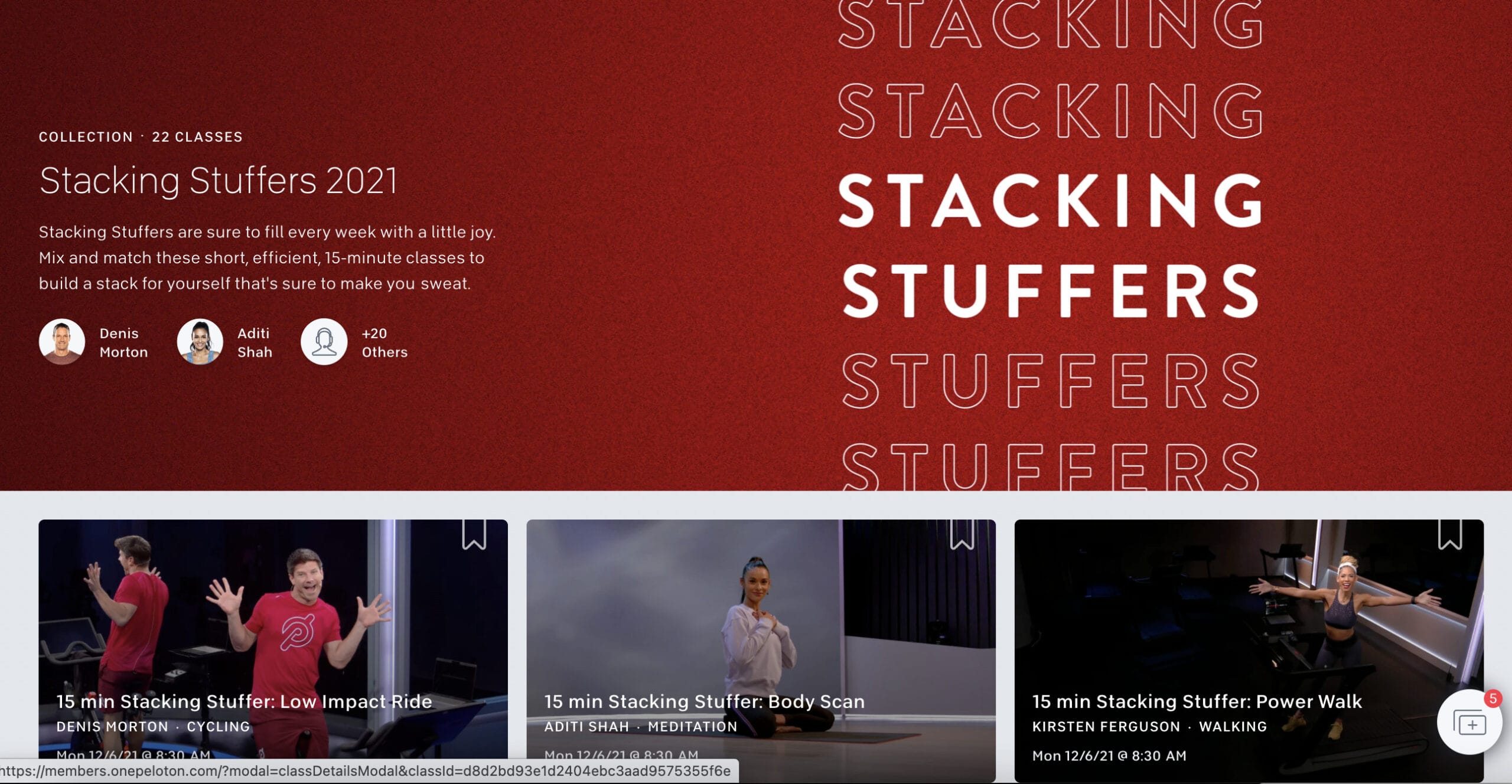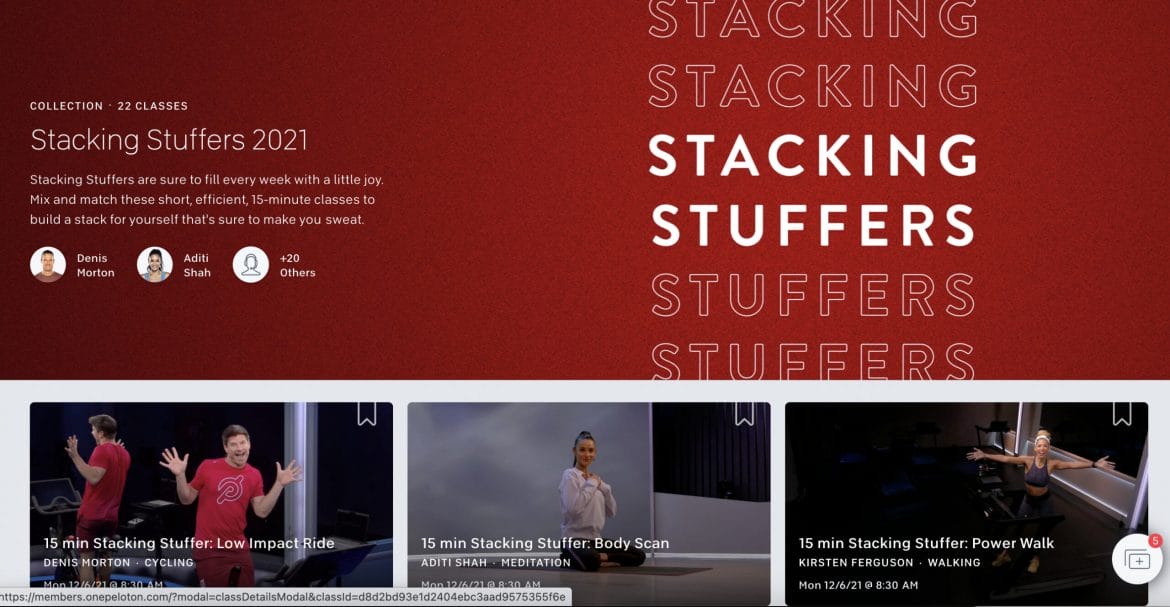 Members will earn a special "Stacking Stuffers 2021" badge upon completing any of the classes. You can find a complete list of badges and special achievements in our guide here.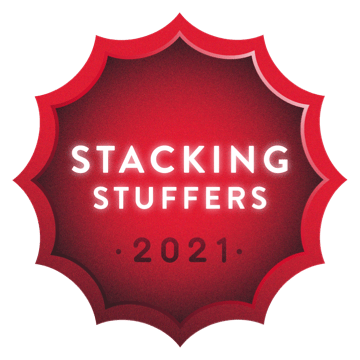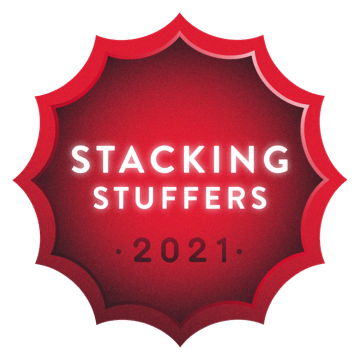 Members can expect a new set of Stacking Stuffer classes to become available on demand every Monday for the next couple of weeks. Peloton also announced that their 2021 holiday programming will begin on December 6 and run through December 27, meaning we could be seeing up to 3 additional rounds of Stacking Stuffer on demand drops.
Peloton has released similar 15-minute programming around the holidays in the past. During what is often a busy and stressful season for many people, the 15 minute class durations are extra popular. In 2019 Peloton created the "Move for More" collection, which raised money for Action for Healthy Kids, a nonprofit focused on education, health, fitness and nutrition.
You can read all about Peloton's 2021 holiday programming – including the list of upcoming classes – here. You can view all available Stacking Stuffers classes in the "Collections" tab, and they are also available in the general class list for each fitness discipline.
---
Want to be sure to never miss any Peloton news? Sign up for our newsletter and get all the latest Peloton updates & Peloton rumors sent directly to your inbox.