This week, Peloton announced that they have updated their commercial availability to now offer both the Peloton Bike, as well as all of Precor's equipment, through one centralized website. This is part of Peloton's efforts to get the bike in front of more users at hotels & gyms.
Don't forget, we have a dedicated travel section that lists hotels, gyms, and vacation rentals with Peloton bikes (and Treads!) available to use. There's a map, list by state, country, and even some cities. Be sure to check it out – there are hundreds of more listings than are available through the official hotel finder on Peloton's website.
CNBC also reported on the news, and shared this quote from a Peloton executive:
"This is really a B2B play for us," said Brad Olson, Peloton's chief business officer. "We've been selling Peloton bikes into hotels and resorts for years. … But this is really the culmination and one of the big elements of the deal rationale of why we purchased Precor."


Peloton will also work with hotel partners to offer exercise cycles in rooms where requested.


"We know that [having] our bikes in hotels and resorts around the world presents a great opportunity for lead-generation awareness of the Peloton product and content," Olson said.
This is the first step in integrating Peloton & Precor more closely. Peloton closed on their acquisition of Precor in April of this year for $420 million.
Precor is not the only large cash-intensive project Peloton is spending money on this year. Peloton also announced plan for their first US factory, the Peloton Output Park, which is estimated to cost around $400 million.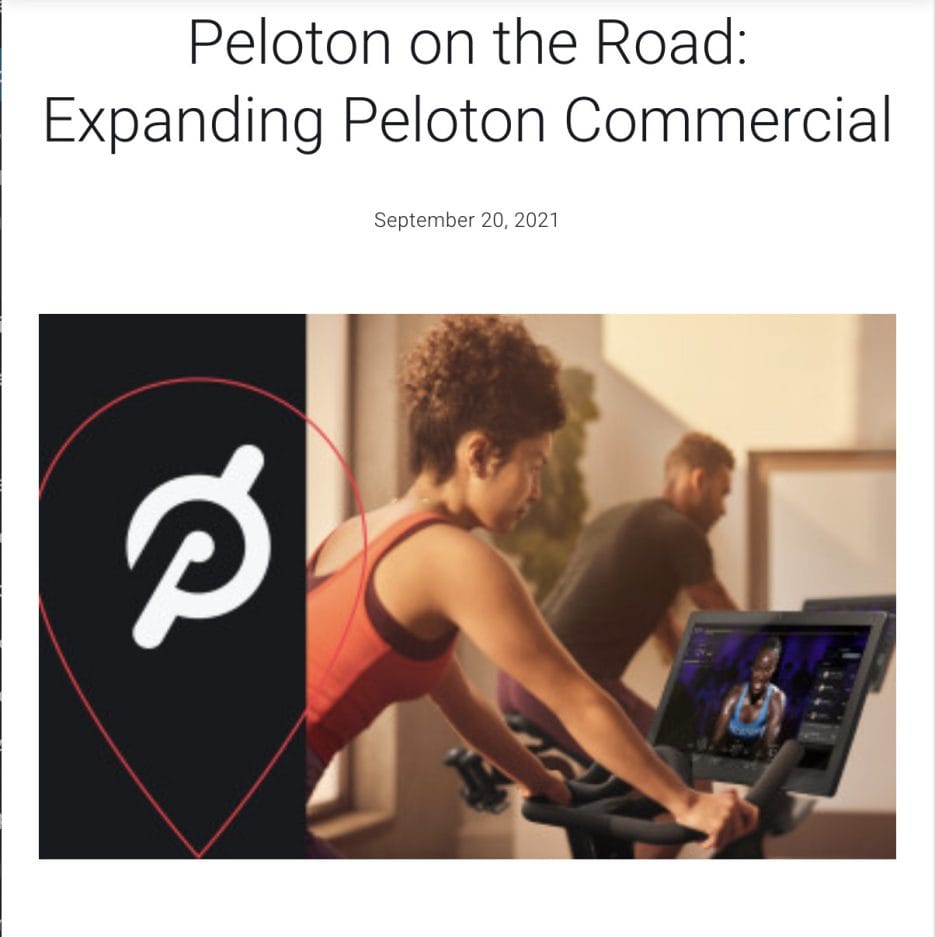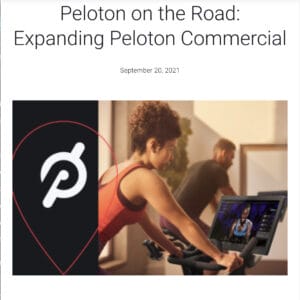 ---
Want to be sure to never miss any Peloton news? Sign up for our newsletter and get all the latest Peloton updates & Peloton rumors sent directly to your inbox.