Peloton has updated the eligibility requirements for their Chase Sapphire points accelerator program. Moving forward, Chase cardholders only need to spend $150 instead of the previous $250 to earn bonus points.
Chase recently sent an email to cardholders advertising the program, which includes the $150 purchase requirement:
Make your workout 10x more rewarding
Start earning 10x total points on equipment and accessory purchases of more than $150 with a max earn of 50,000 total points now through Mar. 31, 2023.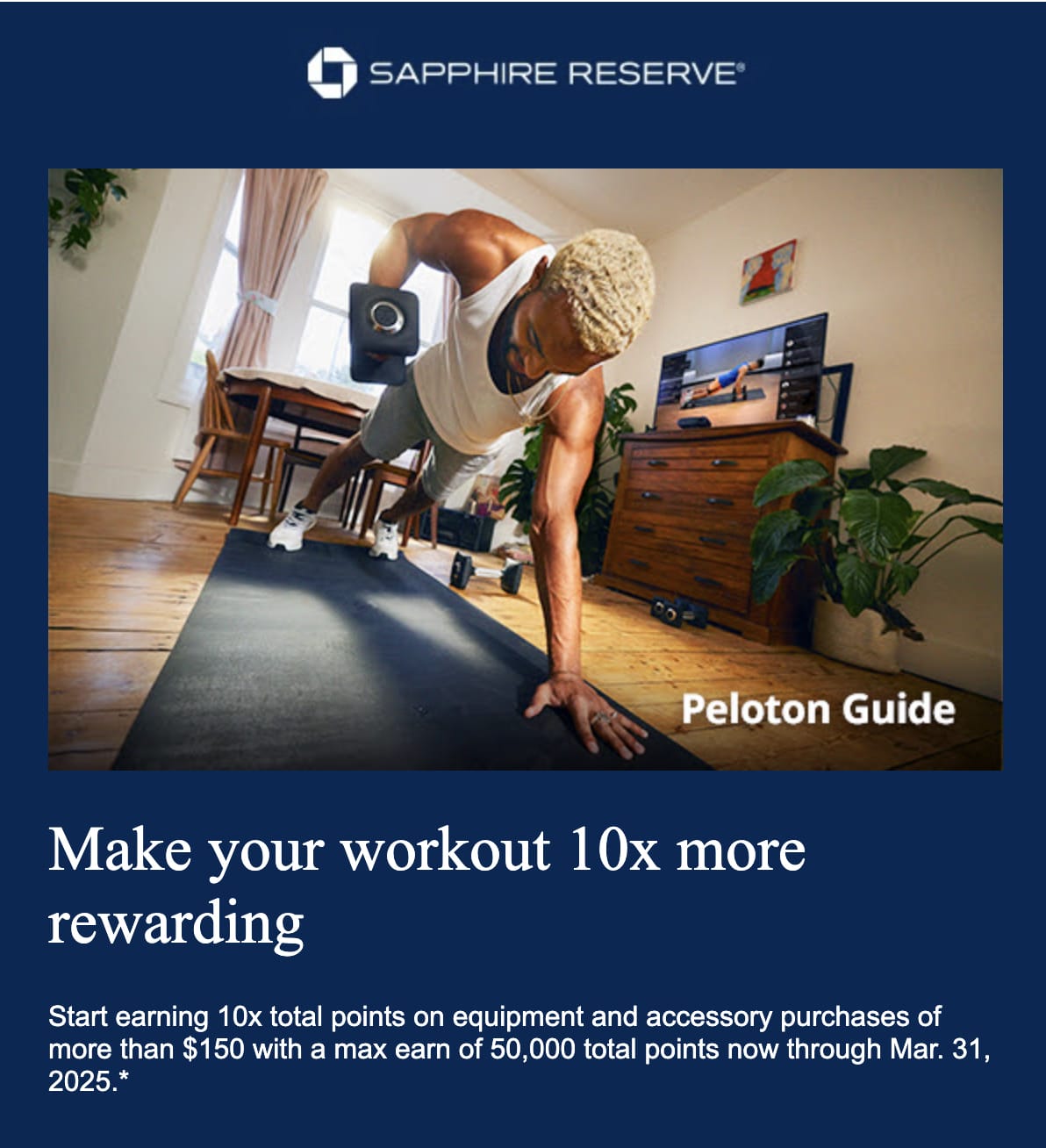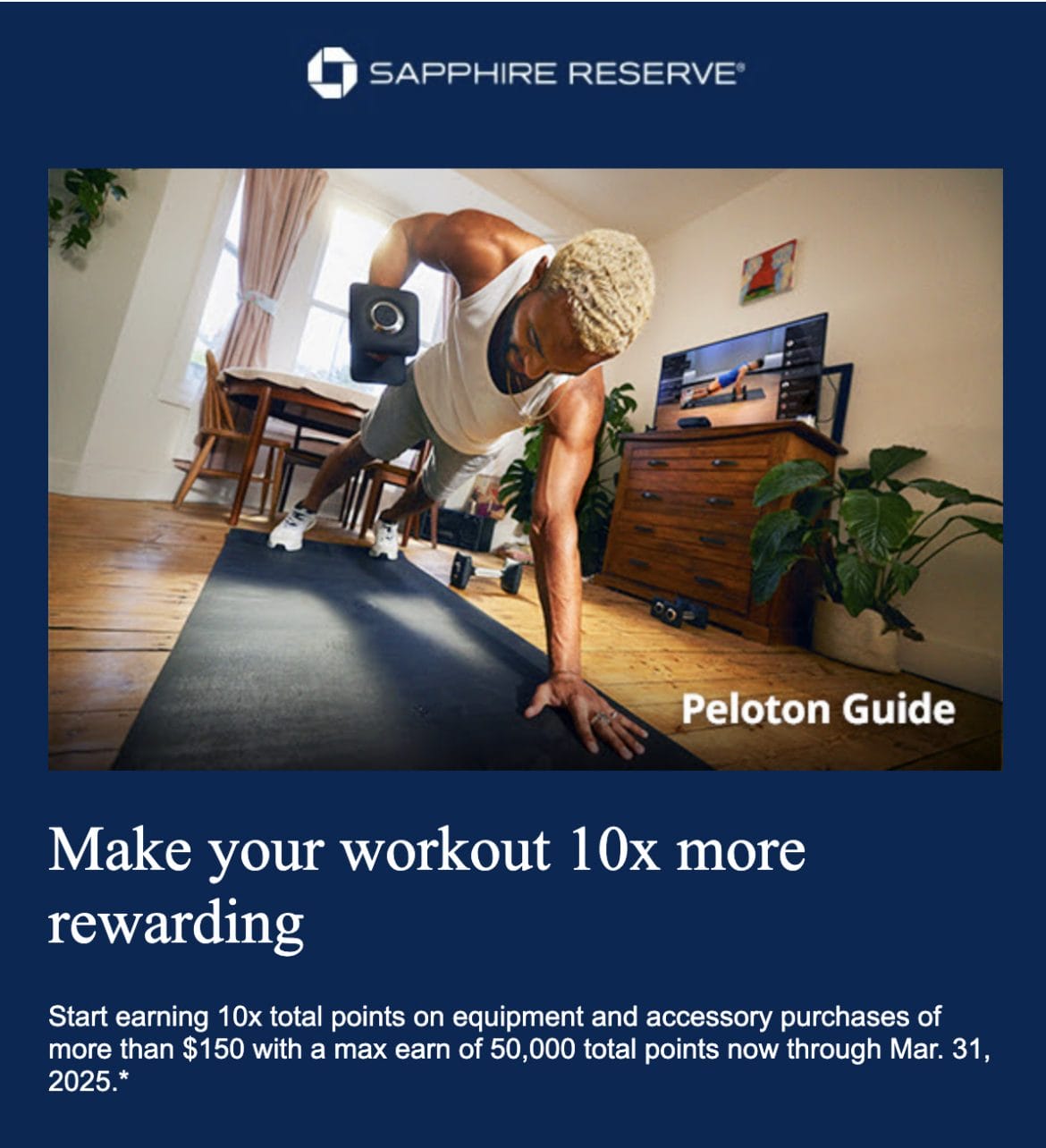 Peloton has also updated the dedicated support page to reflect the $150 spend requirement, and has removed any mention of a $250 spend requirement.
Note that the spending requirement change is not brand new – it just has not been widely highlighted before now.
Earlier this year Peloton and Chase renewed their ongoing partnership through 2025. Chase Sapphire Reserve cardholders receive 10x points on Peloton purchases over $150 (up to a maximum of 50,000 points); while Chase Sapphire Preferred cardholders will receive 5x points on Peloton purchases over $150 (up to a maximum of 25,000 points). Applicable purchases include hardware devices as well as accessories. Cardholders must make their purchase directly through Peloton and use their Chase Sapphire credit card. Cardholders will then see the points reflected in their account within six to eight weeks.
In addition to the points program, Peloton also periodically offers Chase-exclusive in-person classes at Peloton Studios New York (PSNY). So far there has been a cycling class with Robin Arzón and a cycling class with Matt Wilpers.
For more information about Peloton's relationship with Chase you can check out the dedicated support page.
---
Want to be sure to never miss any Peloton news? Sign up for our newsletter and get all the latest Peloton updates & Peloton rumors sent directly to your inbox.