After nine months, the Peloton Altos cycling shoes are available for purchase in the United Kingdom. U.K.-based members can buy their shoes via the Peloton website.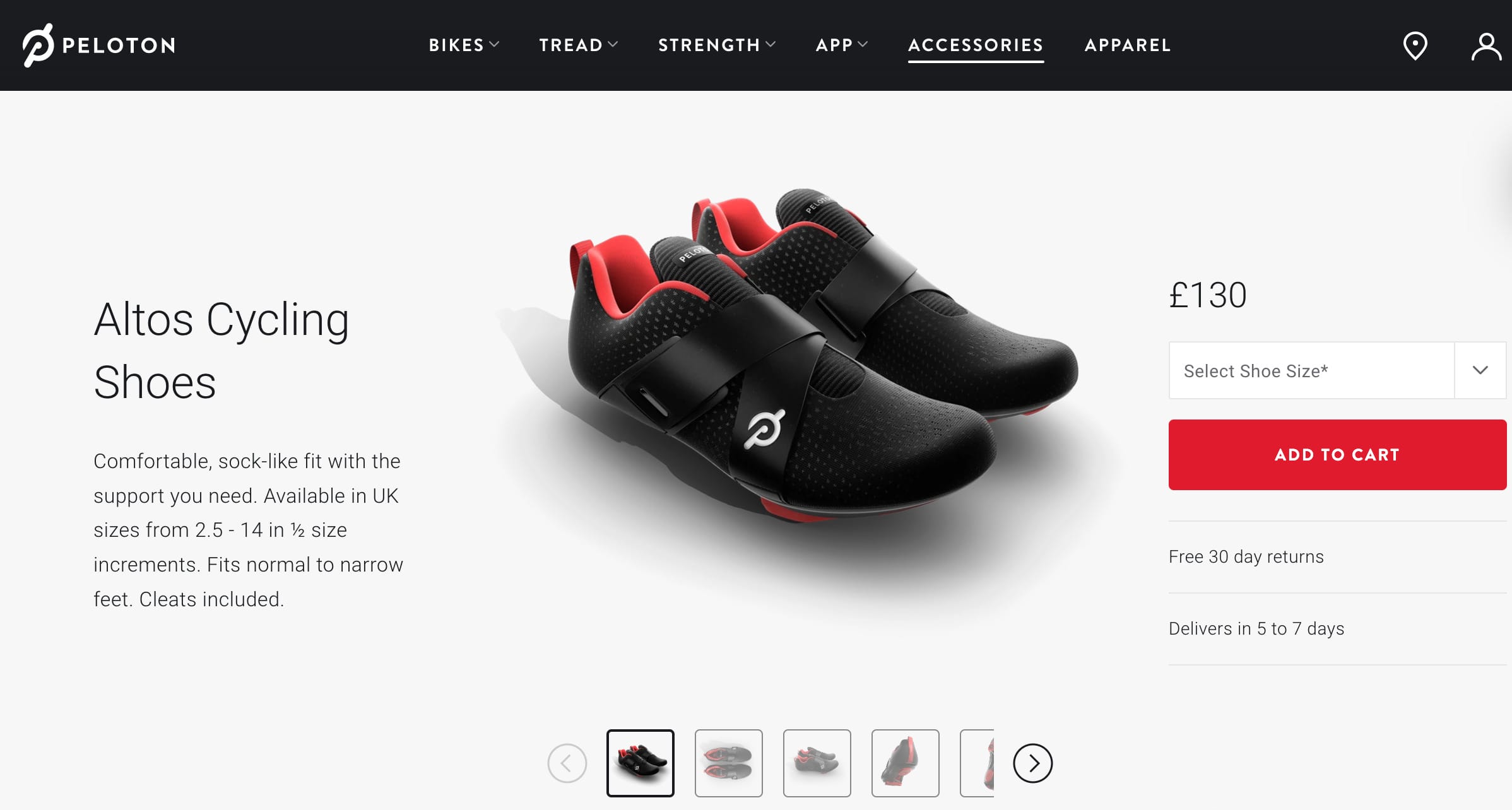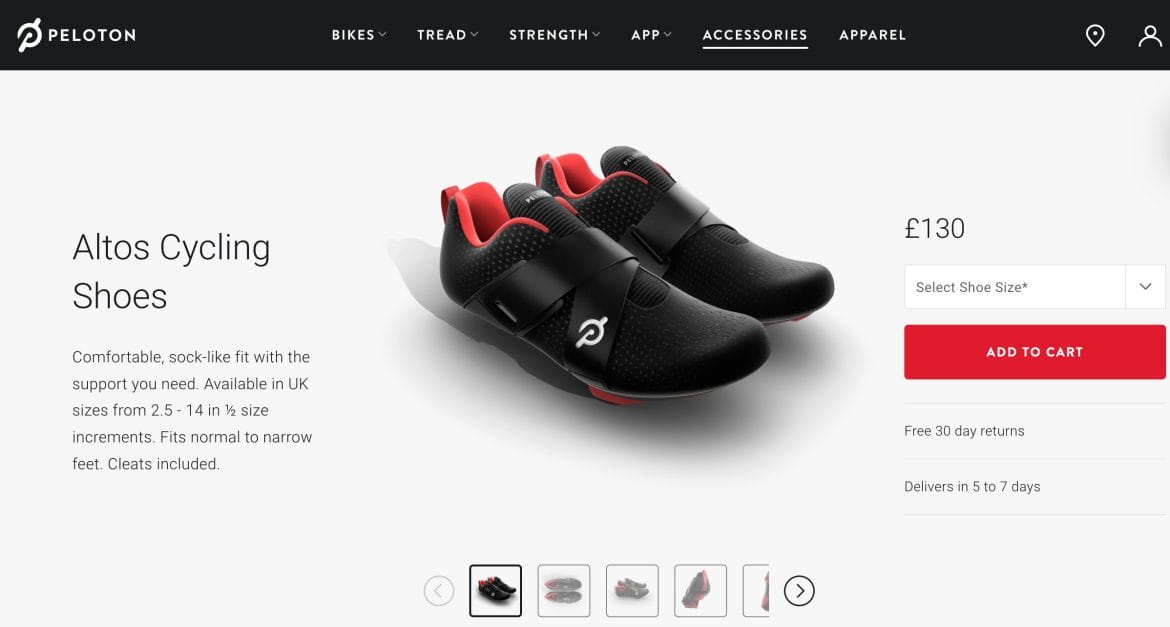 The shoes retail for £130 (£10 more than the original cycling shoes) and will be shipped within 5-7 business days of placing the order. There is also a 30 day return window.
Peloton first released the Altos cycling shoe in January of 2022, their first new shoe in years. Until now the shoes have only been available for purchase in the United States and Canada. Peloton has not shared any news about when the shoes might become available in Germany or Australia.
As a reminder, there are a couple of notable differences between the Altos Cycling Shoes and Peloton's standard cycling shoes. Instead of the ratchet clip on the standard shoes, the Alto shoes use a single velcro strap to secure the shoe to the foot. They also have a more mesh/sock-like fit as opposed to the hard exterior of the standard cycling shoe.
Both shoes include cleats with purchase, and have a 3 bolt mount system for attaching those cleats. The Bike and Bike+ are equipped with Look Delta pedals, so both Peloton cycling shoes use Look Delta cleats. They also both feature the same signature Peloton colors of black and red.
If you're a U.S. or Canada-based Peloton member and have the Altos cycling shoes, do you think that they're worth the upgrade?
---
Want to be sure to never miss any Peloton news? Sign up for our newsletter and get all the latest Peloton updates & Peloton rumors sent directly to your inbox.