Around 10:00am ET this morning (August 10th, 2022), Peloton appears to have been hit by an outage. This impacted Peloton member's ability to take classes, log into devices, and more.
Update – Peloton classes are once again available and the system appears to have come back online around 12:35pm ET – after a 2.5 hour outage. At 12:40pm Peloton posted a message on their status page saying "A fix has been implemented and we are monitoring the results."
Peloton's status page was not initially updated. Around 10:20am, they posted an official partial outage, saying "We are investigating an issue with the Peloton App. This may impact your ability to navigate the App.".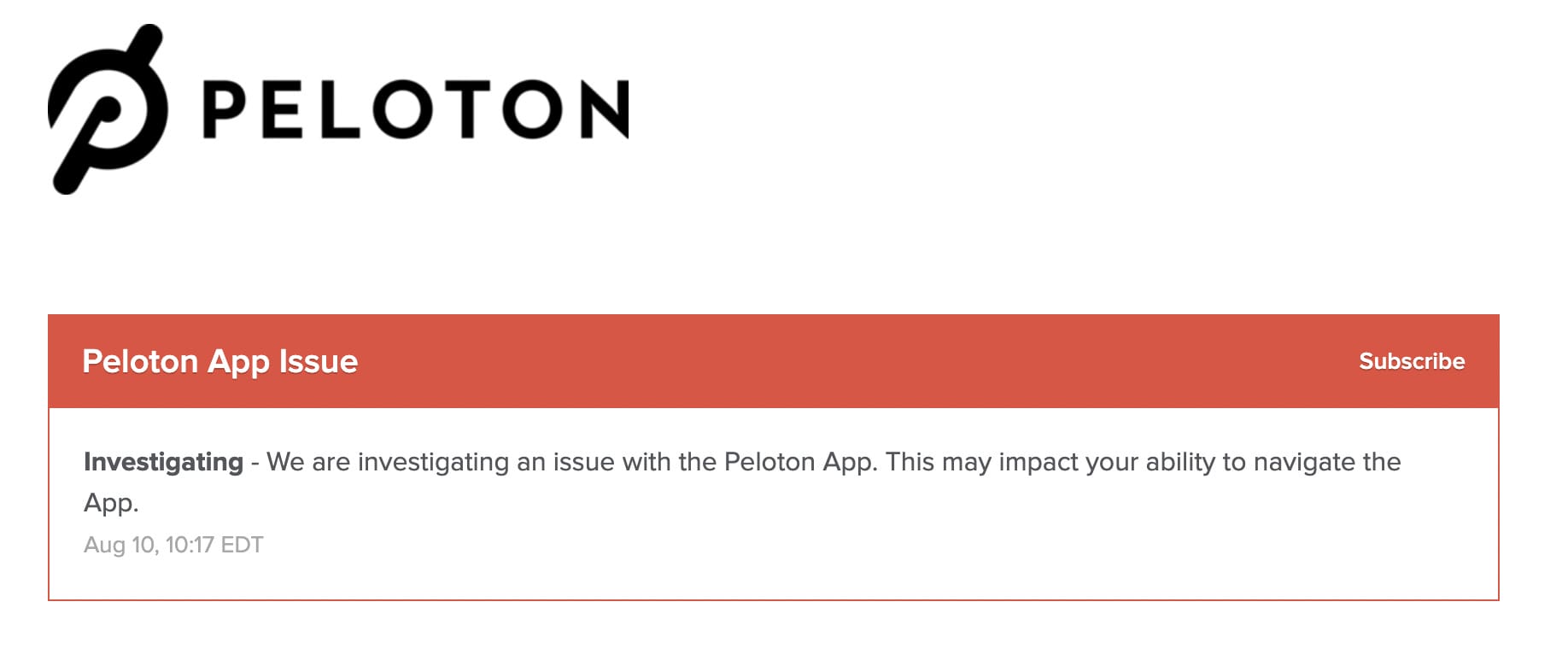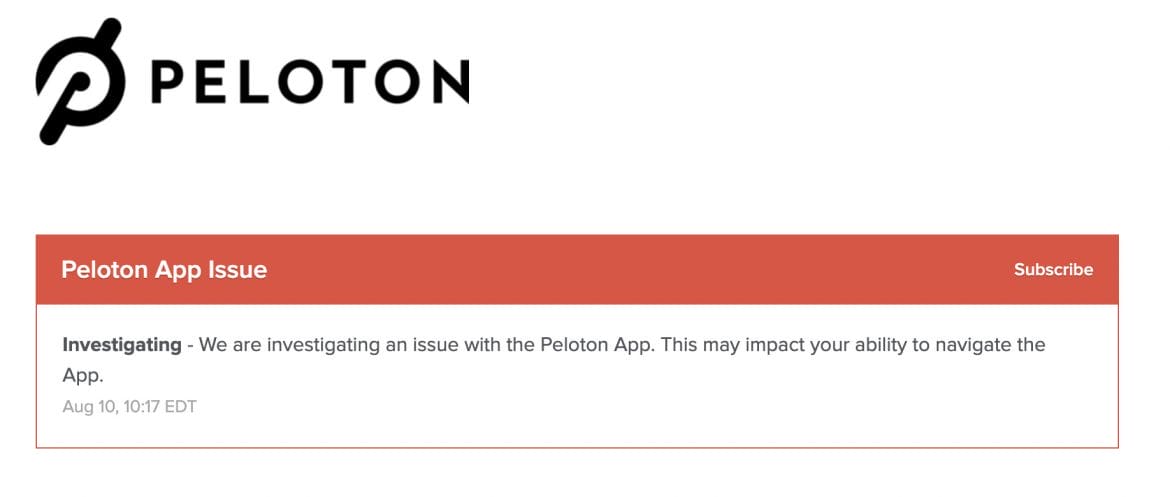 The issue has resulted in people being unable to login to their Peloton Bikes, or Treads. The Peloton app also is not loading correctly, and showing the list of classes.
The end result of all of this is Peloton members are temporarily unable to take any classes.
On a Bike or Tread, many are reporting seeing a spinning icon when they turn their device on, and not even seeing the login screen to get started. There are various issues being reported in the mobile app, but members can't navigate to or start classes.
Around 10:30am, Peloton posted another update saying the issue was related to their login system:
We are investigating an issue with the Peloton App. We are currently experiencing issues with login process, we apologize for any impact this may have on your workout.
Although their updates have focused on the Peloton app, these same issues are hitting the Bike, Tread, (and presumably the rower as well for those beta testing it.)
Around 10:40am ET, Peloton upgraded their outage to show it impacting other devices as well besides just the app.


There are a number of errors being reported at Down Detector.
This is the fourth major outage to hit Peloton this year. In August, Lizzo rode live from the Peloton Studios in a class and crashed the servers. A CloudFlare outage impacted Peloton in June, and in February there was another multi-hour Peloton outage. And in July, although it didn't bring impact the ability to take classes, Peloton's Studio website had issues for 48 hours from people trying to sign up for the first classes back live in the studio.
Thanks to all the members who reached out to us reporting or checking on this error.
This is a developing story and will be updated shortly.
---
Want to be sure to never miss any Peloton news? Sign up for our newsletter and get all the latest Peloton updates & Peloton rumors sent directly to your inbox.