As we reported on Monday, Peloton seemed likely to introduce a new Yoga coach this week, and we identified Chelsea as the person who would be announced. Today Peloton made it official: Chelsea Jackson Roberts has been officially introduced as the newest Peloton Yoga coach.
Her official Peloton bio is as follows:
Chelsea has traveled a unique path to bring her expression of yoga to both the tenured yogi and those who never believed the practice was for them. Chelsea received her Ph.D. in Educational Studies, making it her life's work to study the positive impact that yoga has on communities. Chelsea believes that practicing yoga connects you more deeply to yourself and the world around you, making you happier and healthier in your daily life. Chelsea's teaching style is creative, challenging and compassionate, making you feel at home with her as you build strength and confidence. "
She shares in her introduction post a little bit about why she's happy to be at Peloton
So why Peloton, and why now? "To be here at Peloton, to have such a wide reach and influence on Peloton, is the thing I've been working for my whole career," says Chelsea. The diversity of the Peloton community is also a major draw for Chelsea, and she deeply values the opportunity to connect with Members all over the world. "I think that the more diverse a community is, the brighter and wider our perspective on life is. I'm now a devotee of Peloton; I have a bike and I get it—when I was in the middle of a ride the other day, I wanted to stop, and right in the middle someone gave me a high five. I don't know who he is, he doesn't look anything like me, but right when I was about to give up, someone who I may not have expected to high-five me in real life, he kept me going," she says.
She has 5 classes on demand right now to check out, covering both Yoga & Meditation
Times for her first live classes have not yet been announced, but stay tuned to the Peloton schedule to check them out.
If you want to know a little more about Chelsea, check out our earlier report on Monday, which has some more of her background.
You can find Chelsea on Instagram @chelsealovesyoga and her new instructor Facebook page here.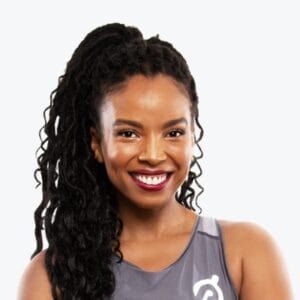 ---
Want to be sure to never miss any Peloton news? Sign up for our newsletter and get all the latest Peloton updates & Peloton rumors sent directly to your inbox.