This morning, Ben Alldis announced that he would begin teaching Power Zone training classes. He joins Matt Wilpers, Denis Morton, Christine D'Ercole, and Olivia Amato. Ben is the first UK instructor to be part of the power zone training programs. Rumors have quietly swirled that Ben could be the next instructor to take part of the program, as people had speculated some of his trips, back when travel was possible, to New York had been specifically for the purpose of working with Matt to be on-boarded into the power zone training program.
He announced the news with the following quote:
This announcement has been in the works for a while – but it's finally here! I couldn't be more excited to be joining the Power Zone instructor crew, and I can't wait to see you in my live ride this Friday at 2pm BST. Also, you'll catch me and @mattwilpers this Sunday on the #PowerZonePack Community Chat during Homecoming weekend, RSVP now and you'll get to submit your burning PZ questions too! Let's go PZ crew!
The upcoming week's schedule shows one live power zone training class with Ben – he'll have his first power zone ride during Peloton Homecoming. His initial class will be Friday, April 30th @ 9:00am ET.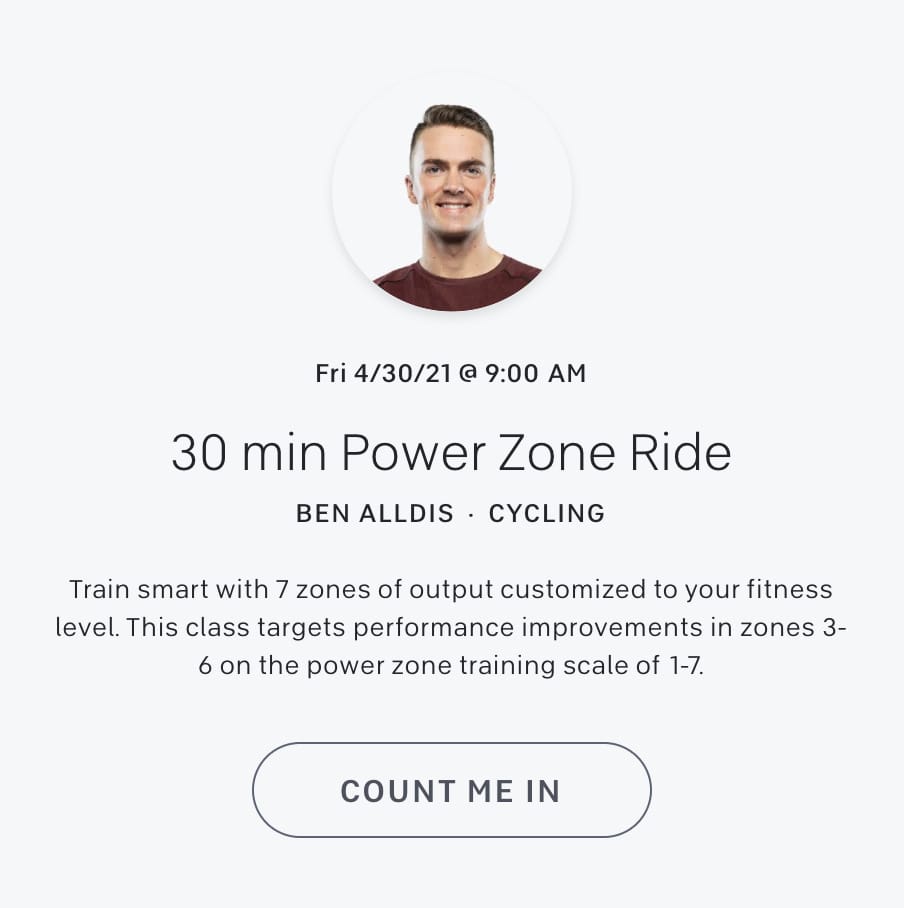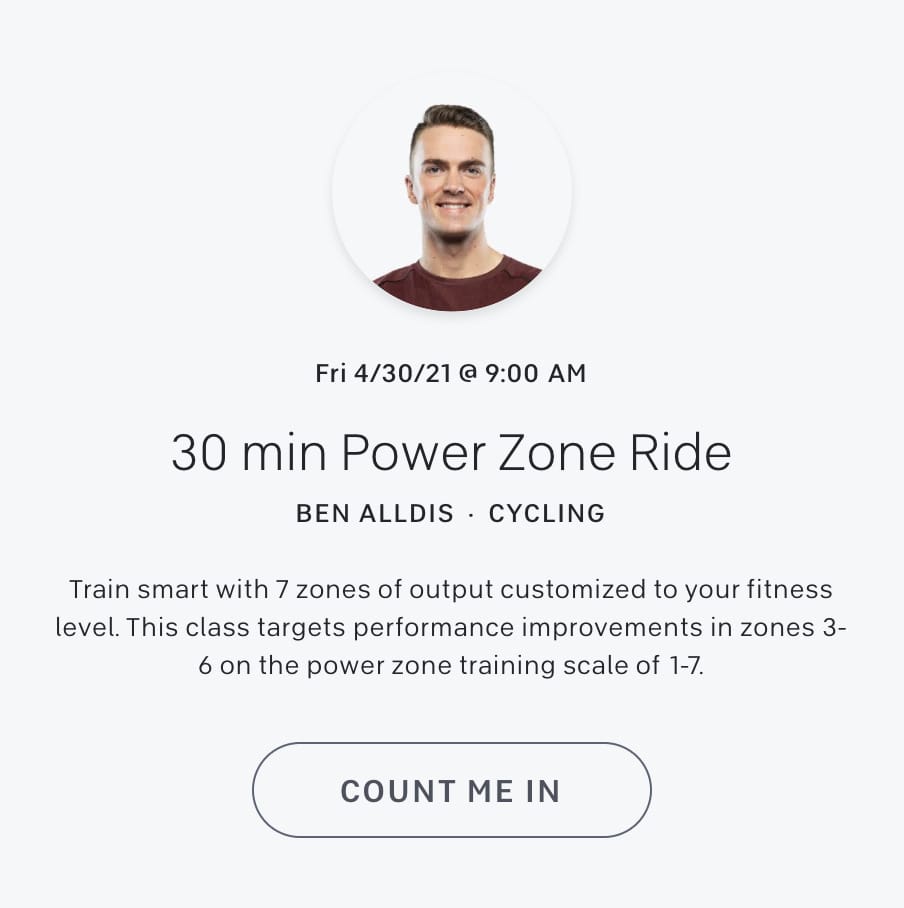 No word yet on whether any on-demand classes will drop to the library.
Although Ben is new to the official power zone training program with Peloton, this isn't his first foray into structured training programs. He previously has shared that he subscribes to Progressive Overload Training, which has a great deal of overlap with Power Zone Training.
The power zone training program officially started at Peloton in March of 2017 with classes by Matt Wilpers. Denis Morton then joined the program in October 2017. It remained just the two of them teaching power zone classes for over two years. Then in January of 2020, Christine D'Ercole and Olivia Amato joined the team of power zone instructors. Matt has personally trained all of the new power zone instructors, including a written final test, so you if you've taken a power zone class before with any of the instructors, you should expect a familiar structure in Ben's new power zone classes.
Not familiar with Power Zone Training? Check out the five week "Discover Your Power Zones" training program through the Peloton tablet, which was refreshed earlier this year. You'll start with a test the first week, have four week's worth of beginner training from all the instructors, and finish up with another test.
As you get more into power zone training, be sure to check out Home Fitness Buddy's free Power Zone Timing Tool – which allows you to preview the workout structure for each power zone workout in the library, and run a timer on your phone telling you how long is left in each interval!
---
Want to be sure to never miss any Peloton news? Sign up for our newsletter and get all the latest Peloton updates & Peloton rumors sent directly to your inbox.