Anna Greenberg is creating a new "Cultivate Courage" Yoga series, which will specifically explore the crow pose.
Anna teased the collection last week, stating:
I'm so excited to announce my first signature series @onepeloton launching next Tues 10/6 at 6pm ET. We'll spend 5 weeks (every Tues 6pm ET) exploring crow pose, & all the ways it can fly, face plant, build strength & grace, and help us to CULTIVATE COURAGE together


This series is for EVERYONE. It's about letting go of perfection & busting through fear so we can accomplish amazing things both on & off the mat


Cultivate Courage is inspired by my love of flying AND falling on the mat. Finding the courage to fail within the safety of my Yoga practice helped me to navigate my own struggles with depression, anxiety, & perfectionism in my life off of the mat. Every misstep we have teaches us that we can feel fear and still be courageous, that we can get back up when we fall, and that we can embrace life through it all
Prior to the first class, she gave a little more detail on how the series would work:
We are working on CROW POSE (there she is 🙄🦅☝🏼) through the whole series. Tonight is all about shifting forward into the unknown. The first step to flying, & transformation of any kind is the willingness to peer over the edge of what's familiar & take a risk! It doesn't matter if you fly or fall, just that you find the courage to try ❤️


Fun facts about this series:
1. There will be a song on each playlist about "falling" to celebrate all the spills we take along the way to success
2. I'll be sharing some of your courage stories at the end of each class bc we are stronger together & you all inspire me 🥰
3. I've already said this, but I can't stress enough: you don't have to nail it on the first try! The WHOLE series is dedicated to this bird 🕊 There's plenty of time to explore, take classes multiple times, & get familiar with all the mechanics of crow pose.
Initial feedback on the first class has been positive, with people reporting that this should be appropriate for people of almost any skill level – although it might be helpful if you've taken a few flow classes before, but isn't a requirement.
The following is a list, and links, to each class in Anna Greenberg's Crow Pose / Cultivate Courage series. At this point the upcoming Peloton class schedule doesn't go out far enough to have the full series, but we'll update this list each week as more classes as released.
30 minute Yoga Flow: Crow – Anna Greenberg – 10/13/20 @ 6:00pm ET
Others coming soon
Kristin McGee also hadd a timely video sharing some tips on how to improve your crow pose as well
Let us know in the comments how the series has helped you!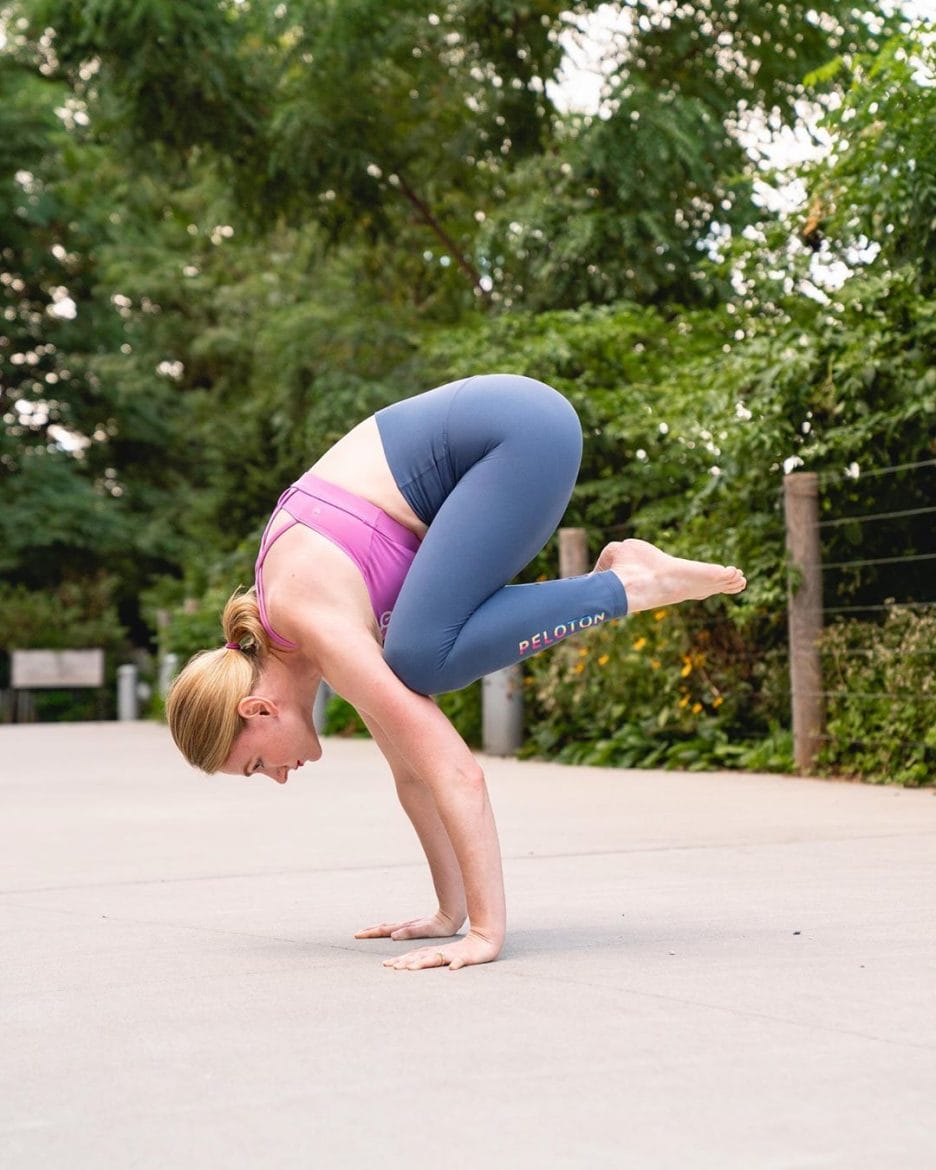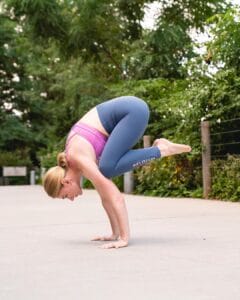 ---
Want to be sure to never miss any Peloton news? Sign up for our newsletter and get all the latest Peloton updates & Peloton rumors sent directly to your inbox.