Members perusing the upcoming schedule have likely noticed some changes in the coming weeks. Though Peloton has not yet made any official announcements regarding the matter, it appears that schedule changes are on the way.
February marks the start of the new studio schedule. As announced last month, Peloton has extended the days the studios are open to the public from Thursday through Monday each week. Since Peloton Studios New York (PSNY) and Peloton Studios London (PSL) officially reopened last summer, the schedule has been different on Fridays, Saturdays, and Sundays when members can attend classes in-person. Thus, it makes sense that Thursdays and Mondays would see an adjustment this month.
However, broader schedule shifts seem to be in the works. First, there appear to be fairly regular 6:00am ET rides and runs – a popular timeslot that was removed last summer. In addition to rides and runs, there are also 6:00am ET rows on the schedule.
In addition, "West Coast Wednesdays" appear to be making a return. As of publishing time, the next two weeks are showing 9:00pm ET rides on Wednesday. There are also some later evening rows weekly as well. If you missed it, you can see the live rowing schedule here until it shows up in the app.
Another popular timeslot that was removed last summer – 5:00pm ET – also appears occasionally on the schedule across multiple modalities.
One addition that is sure to be popular is the return of live bike bootcamps on Tuesdays. The first will be a live Bike Bootcamp with Jess Sims on the schedule for Tuesday, February 7 at 12:00pm ET. Bike Bootcamps were moved almost entirely to on-demand only as part of the new schedule last August. These appear to be weekly or every other week. Callie Gullickson shared via her social media she will be teaching live bike bootcamps every third week.
Jess Sims later confirmed via social media that bike bootcamps should be almost every Tuesdays – there will be some random quirks in the schedule – but members can expect to see live bike bootcamps on Tuesdays as a regular thing.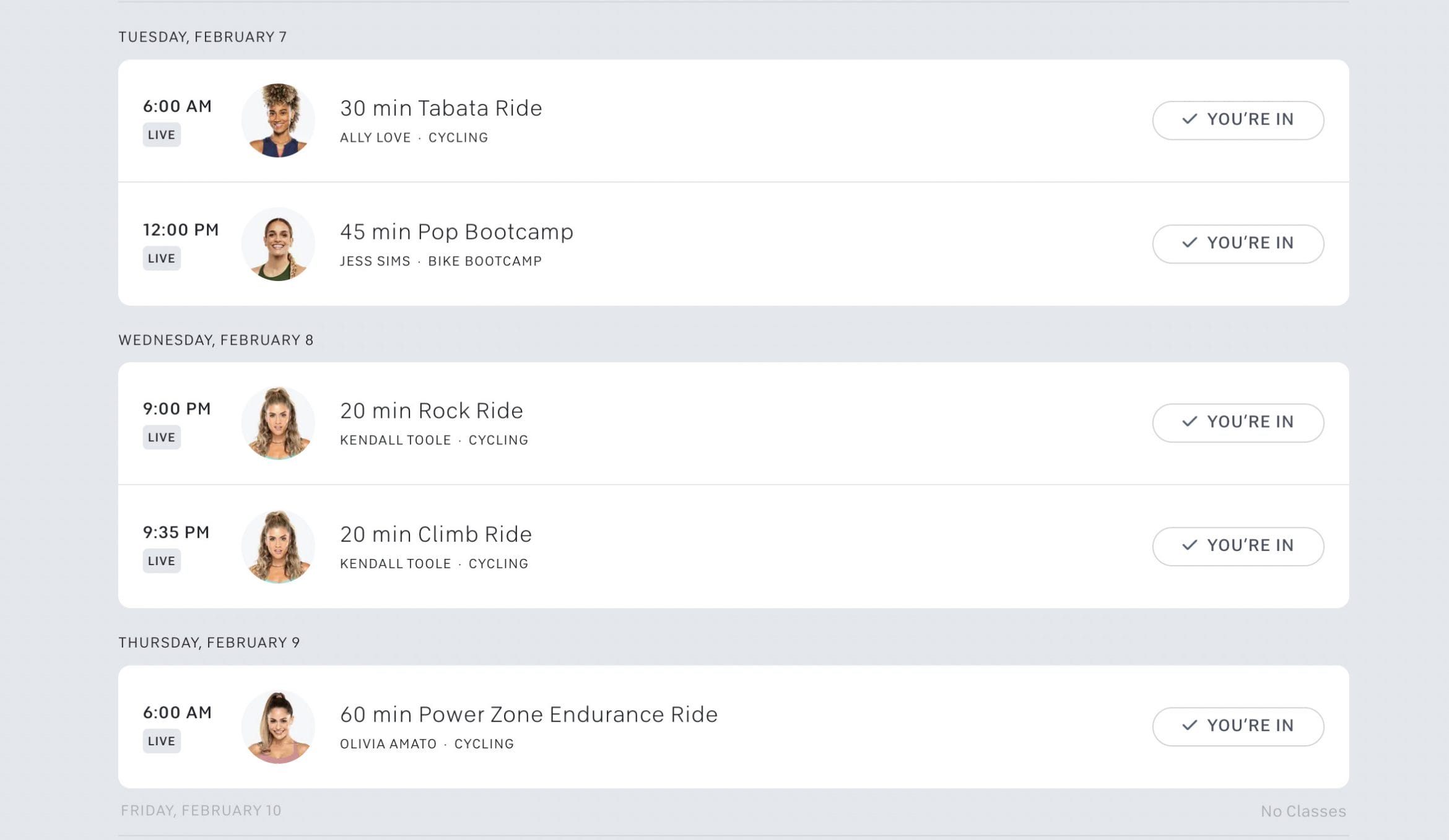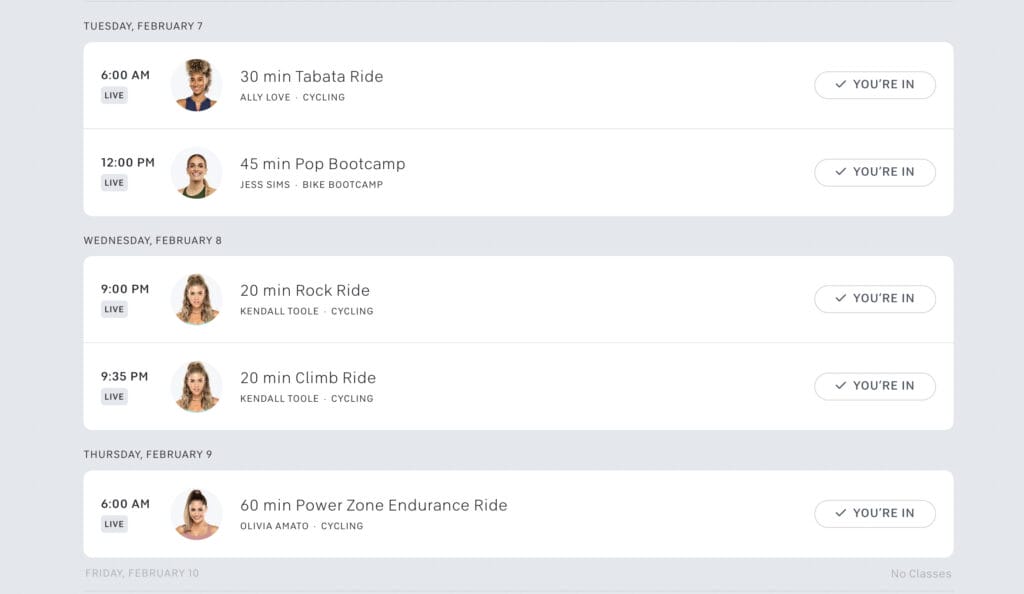 With all of these changes, many instructors appear to be shifting their "regular" timeslots and studio days. Several coaches have been sharing their updated schedules via social media in the past few days.
The last major schedule change occurred in August of 2022. Over the years Peloton has routinely implemented schedule shifts depending on the time of year, instructor roster, etc. Sometimes they officially announce the changes, and sometimes they don't.
Are you happy with Peloton's new upcoming schedule over the next few weeks? Have any of your preferred timeslots returned, or disappeared?
---
Want to be sure to never miss any Peloton news? Sign up for our newsletter and get all the latest Peloton updates & Peloton rumors sent directly to your inbox.