Peloton instructor Cody Rigsby has apologized to Kristina Girod and the Power+Flow fitness studio community for a social media comment he recently posted.
For context, Kristina Girod runs a popular independent cycling studio based in Scottsdale, Arizona called Power+Flow. She is very present on social media, often posting videos from her classes on Instagram and TikTok. She has 795,000 followers on Instagram, and 1.4 million followers on TikTok. The style of cycling showcased in Kristina's videos are undeniably different from what you can expect to find in a standard Peloton cycling class, with high speeds out of the saddle and intense choreography.
Last week an individual commented on one of Kristina's videos, saying: "@codyrigsby we want these classes from peloton and your [sic] the person to do it!!! @onepeloton." Cody replied to the comment, writing: "absolutely not, this shit is unsafe and a joke."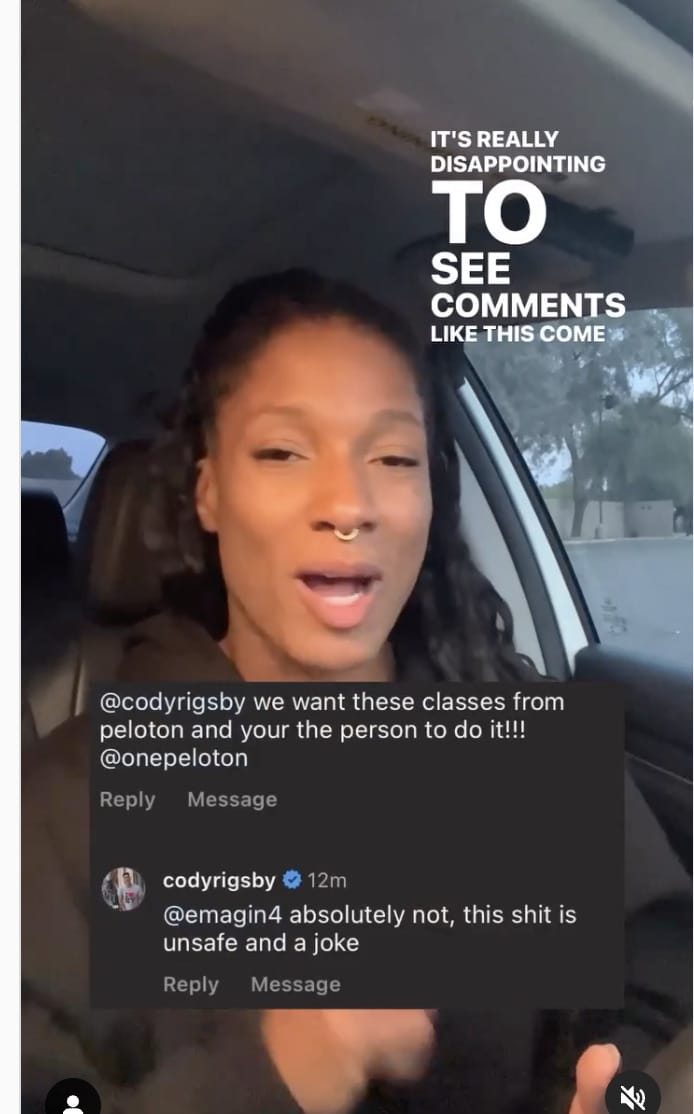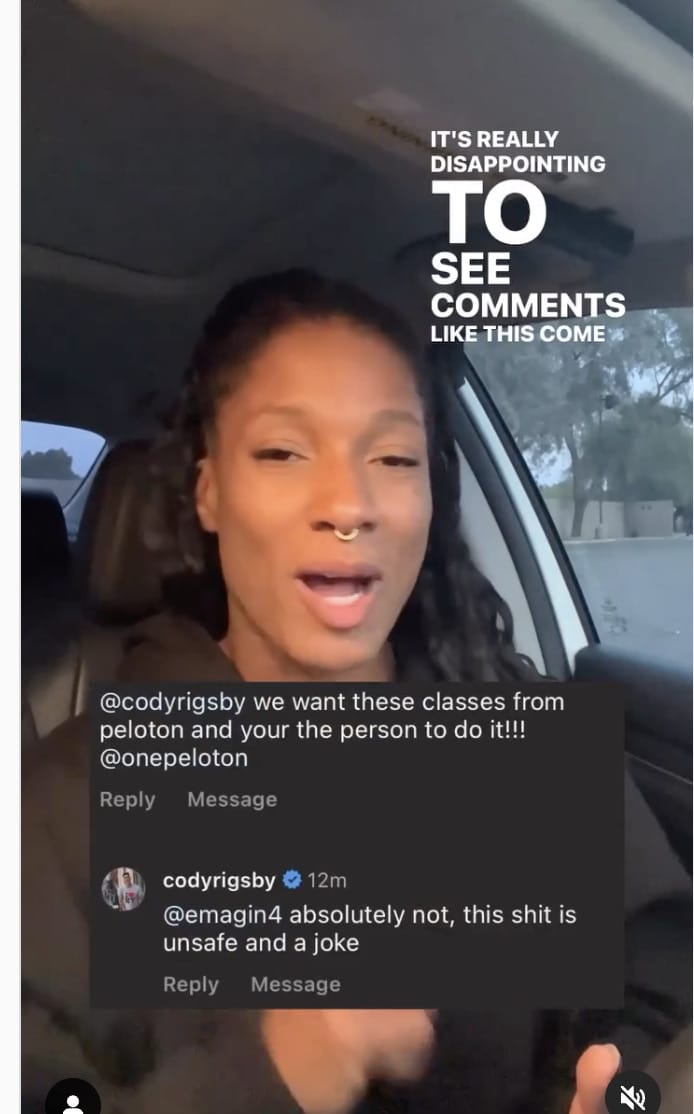 Kristina highlighted the comment on both her Instagram and TikTok accounts and posted a response video with the caption:
A call out to @codyrigsby and @onepeloton to do better. And a shoutout to every one of you who have loved and supported my small business and the magic we create. 💫♥️
#powerandflow
Kristina stated:
"Cody, Peloton: I've been a follower for years. Really disappointed to see you talk about a locally-owned, Black-owned, women-owned business who's just out here trying to change the game and is actually doing so. So I'm going to encourage you to keep this energy out of my way because we don't have time for that."
As of publishing time, Kristina's Instagram post has more than 32,000 likes, and her TikTok video has nearly 50,000 likes. Users have tagged both Cody and the official Peloton accounts on both platforms in comments throughout the past few days.
Today, Cody posted a video in which he apologized to Kristina and the Power+Flow community. Cody stated:
"I want to say I'm sorry to Kristina and the Power+Flow community in Scottsdale, Arizona. I know my words have impact, I know that they matter, and I will definitely do better as I move forward. I have the utmost respect for the community that you're building, and what I said shouldn't have been said."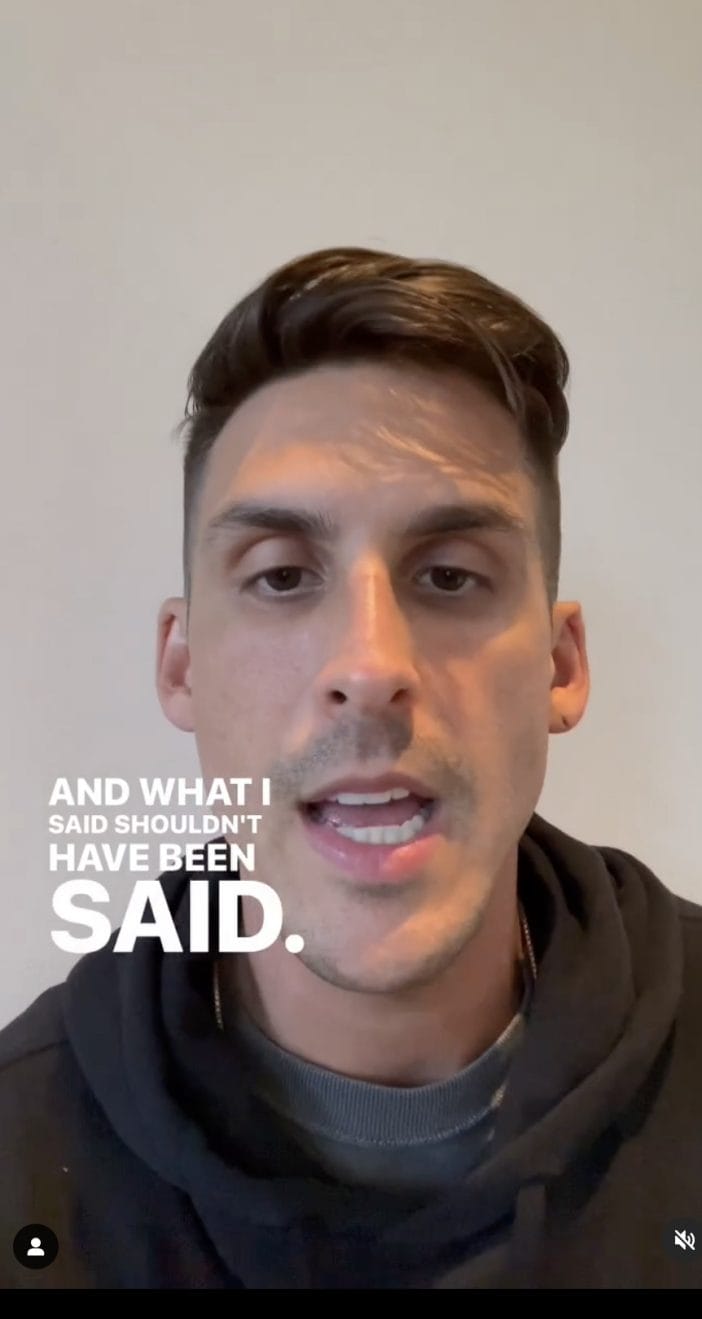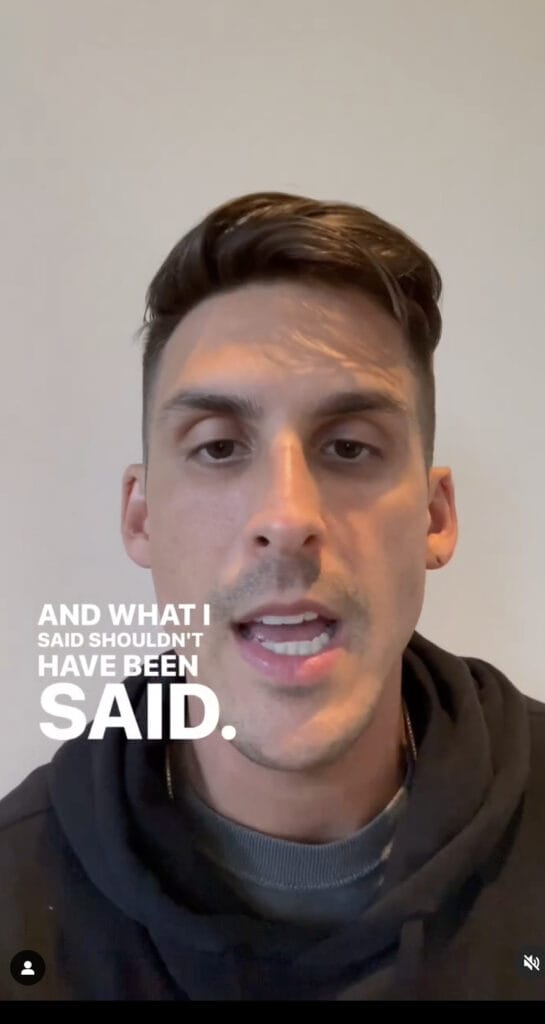 As of publishing time, Kristina has not responded to Cody's most recent post.
---
Want to be sure to never miss any Peloton news? Sign up for our newsletter and get all the latest Peloton updates & Peloton rumors sent directly to your inbox.