Last week, the first trailers for "And Just Like That" (the Sex and the City reboot) came out, and showed both Mr. Big and Carrie Bradshaw in front of a Peloton Bike+. At the time we speculated who Mr. Big might workout to, and if an instructor might get a cameo in the show.
Turns out, Mr. Big's Peloton instructor of choice is Jess King! In the episode, Jess King plays Peloton instructor "Allegra" – a Peloton coach from Barcelona. This post will be spoiler free, other than the fact you now know Jess is in the show.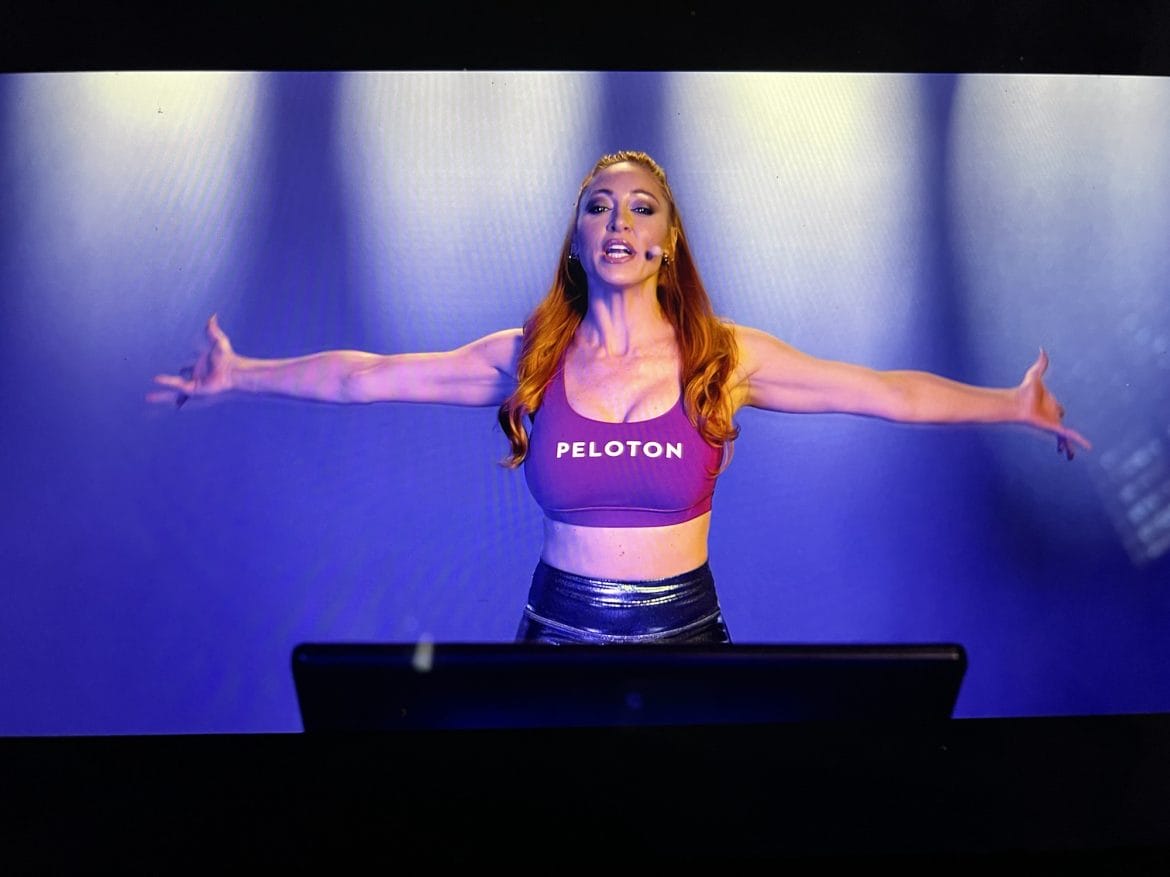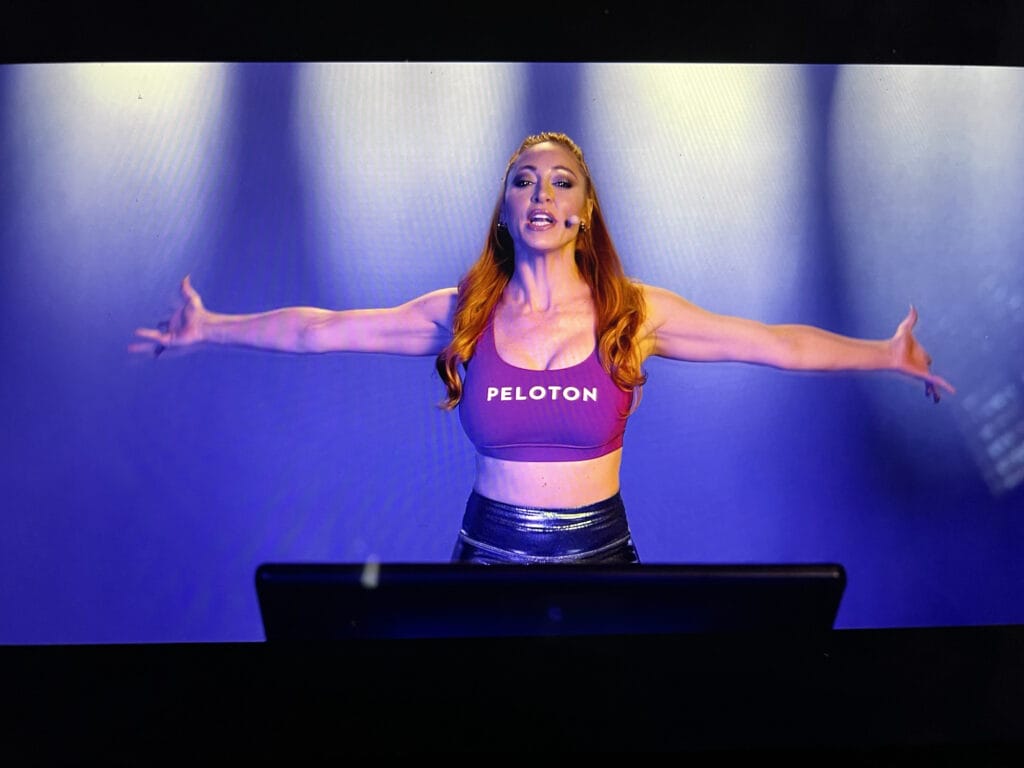 Rather than use previous footage of a Peloton class, Jess King recorded some custom scenes & audio for the show of teaching a class. She is in character as Allegra, and changes back and forth between speaking in Spanish & English during the class. All of her footage is shown through the Peloton Bike screen in the first episode.
There is a closeup of Jess King (Allegra) on video doing a class intro. Beyond that, you also hear Jess cueing different segments of the ride.
In the show, like many Peloton members, Mr. Big is looking forward to celebrating a milestone – his 1,000th ride. Mr. Big & Carrie have this exchange while trying to make plans:

Mr. Big: "I'll be spending the night at home with Allegra. "


Carrie: "Oh, Her again."


Mr. Big: "Yes, jealous?"


Carrie: "Yea, I'm jealous. I'm jealous of your Peloton instructor."


Mr. Big: "Well you should be. You know, She's from Barcelona. She motivates me. and She's giving me a special shoutout on my 1000th ride."


Carrie: "Awww you love shoutouts."

When Mr. Big finally starts his 1,000th ride, Allegra (Jess King), begins the class with the following intro: "Welcome to Peloton. I'm Allegra Blanche, and thank you for joining me for this 45 minute power ride."
However, Mr. Big completes the ride without us actually hearing whether he gets a shoutout or not.
The show credits on IMDB for the episode & show do not have Jess King officially listed.
As we mentioned above, this is a spoiler free post. In the future, we might come back for a follow up post on the episode, once everyone who is interested in watching the show has seen the episode.
---
Want to be sure to never miss any Peloton news? Sign up for our newsletter and get all the latest Peloton updates & Peloton rumors sent directly to your inbox.