If you're a fan of Guns N' Roses, then next Thursday will be a good day to get some workouts in! Peloton will be featuring Guns N' Roses (GNR) as the next band as part of their Featured Artist Series workout. Whether your favorite song is Sweet Child of Mine, Paradise City, November Rain, or Welcome To The Jungle – you'll be sure to rock out to these workouts:
Guns N' Roses Peloton Featured Artist Series Workouts
30 Minute Guns N' Roses Yoga Flow with Kristin McGee – 1/30/20 @ 8:00am ET
45 Minute Guns N' Roses Bootcamp with Andy Speer – 1/30/20 @ 6:30pm ET
30 Minute Guns N' Roses Ride with Olivia Amato – 1/30/20 @ 8:30pm ET
Olivia was the first instructor to tease her workout on social media yesterday.
If you aren't familiar with Guns N' Roses, or GNR, they are a hard rock band formed in the 80's in Los Angeles California. Their debut album, "Appetite for Destruction", went to number one on the charts, and included hits such as "Welcome to the Jungle", "Paradise City", and "Sweet Child o' Mine". The band has released 6 studio albums, the last being "Chinese Democracy", which was released in 2008. Guns N' Roses have been nominated for four Grammy Awards over their career, as well as 8 nominations for the American Music Awards, where they've won four awards. The band has been rumored to be working on a new album for the last several years, however nothing concrete has been released other than a few teases from band members.
What songs do you want to hear during the Guns N' Roses Peloton ride, bootcamp, or yoga flow? You can stay up to date with who Peloton has previously featured on the artist series, and who is coming up next, with this handy page.
Note: Links to the music on Amazon are affiliate links, and by purchasing the music through those links, you support our site.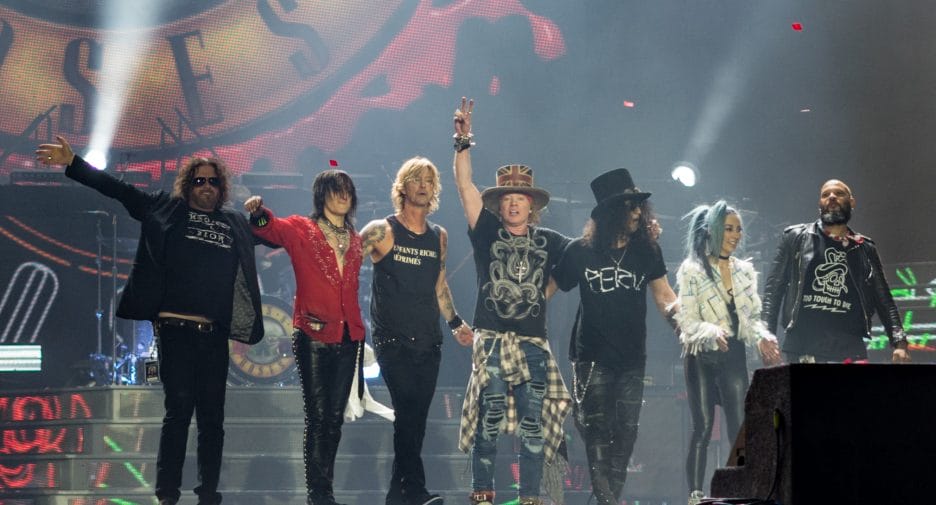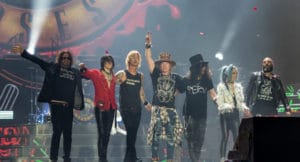 ---
Want to be sure to never miss any Peloton news? Sign up for our newsletter and get all the latest Peloton updates & Peloton rumors sent directly to your inbox.