Denis Morton of Peloton will be a keynote speaker at the inaugural Wellness Weekend Conference to be hosted at The Henderson Beach Resort, in Destin, Florida. Held from February 14th-16th 2020, the conference will include specialty fitness classes, healthy cuisine, a wellness showcase, vendors & keynote speakers.
Along with Denis Morton, other keynote speakers include Natalie Leon, author of the Loving Me book, and Michael Russ, founder of Powerful Living International. Rates for the Wellness Weekend conference are $299 a person – with rooms at the hotel being an additional cost on top of that if needed.
The weekend description is as follows:
Searching for an unforgettable solo experience, planning a Valentine's trip over the long weekend or looking for the perfect opportunity to round up your girlfriends for some much-needed pampering? This Wellness Weekend is for you.


We invite you to our exquisite location here on Destin's immaculate shores, whether you are local or staying with us at The Henderson. Nurturing experts have curated experiences designed bring a spark of imagination to your wellness journey. Join us for an energizing and blissful experience featuring world-renown Peloton instructor and seasoned fitness professional, Denis Morton; wellness coach and author of Loving Me, Natalie Leon as well as life coach and author of Zero Adversity, Michael J. Russ. We promise you will not be disappointed.


Rise to breathtaking views of the Emerald Coast with the rooftop cycle class or choose to quiet your mind with sunrise meditation and yoga. Be in the moment with wellness experts who will share wellness practices that fit into your lifestyle. Meander through the Wellness Showcase featuring pioneering retailers from across the country. Nourish your body with flavorful, healthy food utilizing fresh ingredients and raise a glass to wellbeing. Lounge in your luxurious accommodations or retreat to the breathtaking Salamander Spa.
More information and tickets can be purchased at the Wellness Weekend At The Henderson website here
Did you know? The Henderson is a hotel that has Peloton bikes in their gym for guests who stay anytime during the year. If you'd like to stay at a hotel or vacation rental with a Peloton your next vacation, be sure to check out our Travel & Hotel finder page for our directory and map that has thousands of hotels, gyms, and vacation rentals with Peloton bikes (and treads!)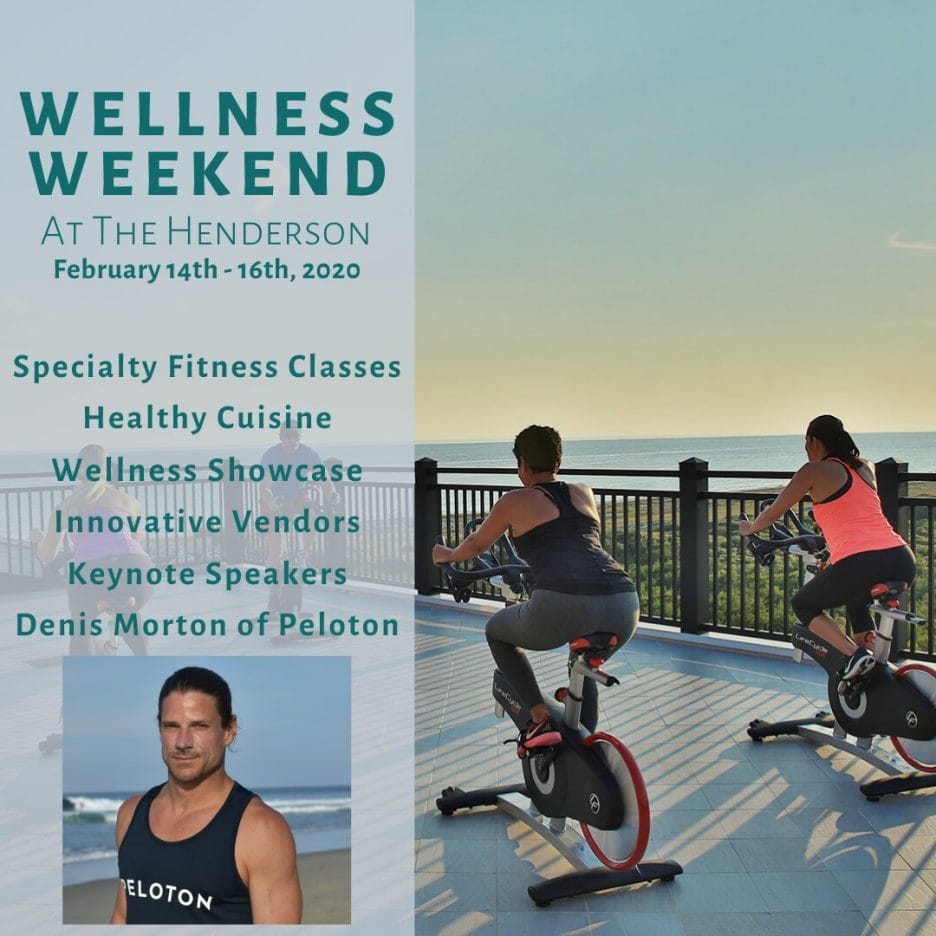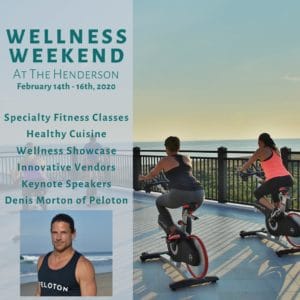 ---
Want to be sure to never miss any Peloton news? Sign up for our newsletter and get all the latest Peloton updates & Peloton rumors sent directly to your inbox.