Peloton announced their plans for celebrating Black History Month today!
Peloton invites you to celebrate with music, movement, and so much more as we recognize the creative, amazing and unforgettable variety of contributions across the Black diaspora.
On Saturday, February 1st Peloton will sponsor The Brooklyn Museum's First Saturdays event, which is traditionally a night of free art and entertainment. Peloton instructor Tunde Oyeneyin and musician/activist Common will take part in a special Fireside chat as part of the event. The fireside chat will be free, however, requires tickets that will be given out on a first come first serve basis at the door starting at 5pm.
Peloton will also be launching yet another apparel collection to coincide with Black History Month. The new collection will honor artist Jean-Michel Basquiat's legacy, and is "curated with looks that include his signature works and individual creative style." The collection is available now here.
Of course, Peloton will be having some special Black History Month classes throughout the month. These are denoted on the schedule as "BHM" and will be appearing all throughout February. They are not pre-publishing a full list ahead of time, instead simply telling people to check back for the schedule as more are added. At the time of publishing, here are the known list of 2020 Peloton Black History Month classes (cycling, tread, yoga, bootcamp, etc). By taking any of the classes you will also get a special Black History Month badge.
2/1/20 – 11:00am ET – 60 minute BHM Celebration Bootcamp with Jess Sims
2/4/20 – 6:30pm ET – 45 minute BHM Celebration Run with Selena Samuela
2/5/20 – 9:30am ET – 20 minute BHM Black On Broadway Ride with Ally Love
2/8/20 – 10:30am ET – 45 minute Two For One: BHM Celebration Ride with Tunde Oyeneyin & Alex Toussaint
2/9/20 – 4:30pm ET – 30 minute BHM Power Zone Ride with Matt Wilpers
2/11/20 – 8:00am ET – 30 minute BHM Celebration Run with Olivia Amato
2/12/20 – 9:30pm ET – 30 minute BHM Hip Hop Ride with Kendall Toole
2/14/20 – 8:00am ET – 30 minute BHM Celebration Run with Matty Maggiacomo
Finally, Peloton has put together a special Black History Month playlist on Spotify. You can start listening to the music now here.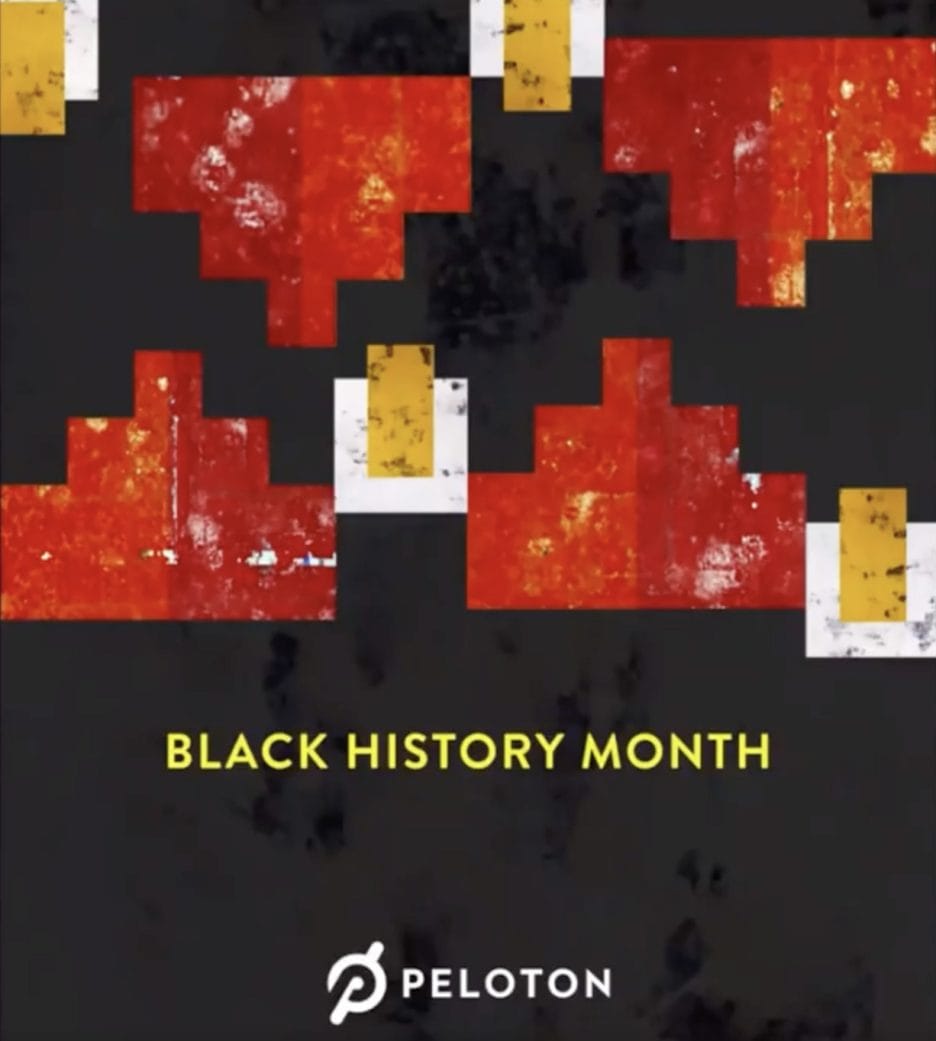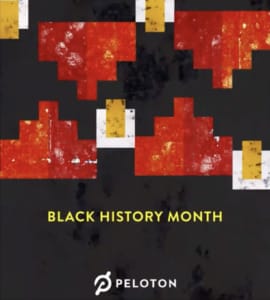 ---
Want to be sure to never miss any Peloton news? Sign up for our newsletter and get all the latest Peloton updates & Peloton rumors sent directly to your inbox.