For the first time since March 13, 2020, there are members in-person in the Peloton studios! Peloton is holding a press preview of Peloton Studios New York (PSNY) today, June 10, and a member preview in London. There have already been numerous live classes this morning in which there is a live audience. Both the New York & London studios will be having members in classes throughout the rest of the day as well.
There will also be more classes with members every Friday for the next 2 months (details on this and how to sign up here).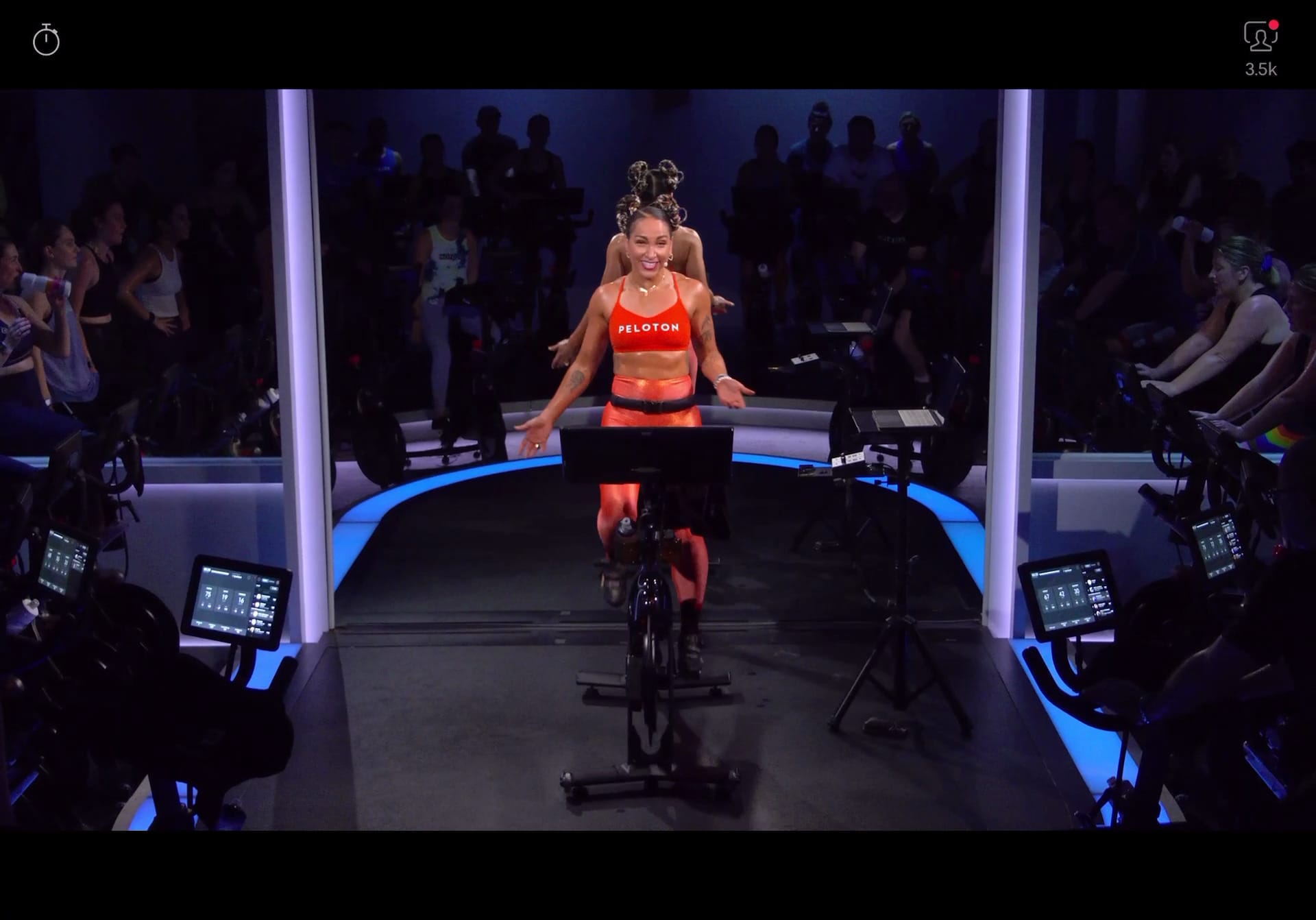 Robin Arzón – who was scheduled to teach the debut ride at PSNY back in March 2020 that ended up being canceled– taught a 30 minute Pop Ride at 8:00am ET this morning. The studio was full of live riders, seemingly a mix of journalists for the press preview, in addition to members as well as some Peloton staff. You can view a compilation of clips from the class via our YouTube channel, or below:
Robin seemed to enjoy the energy and having members back in the studio with her today.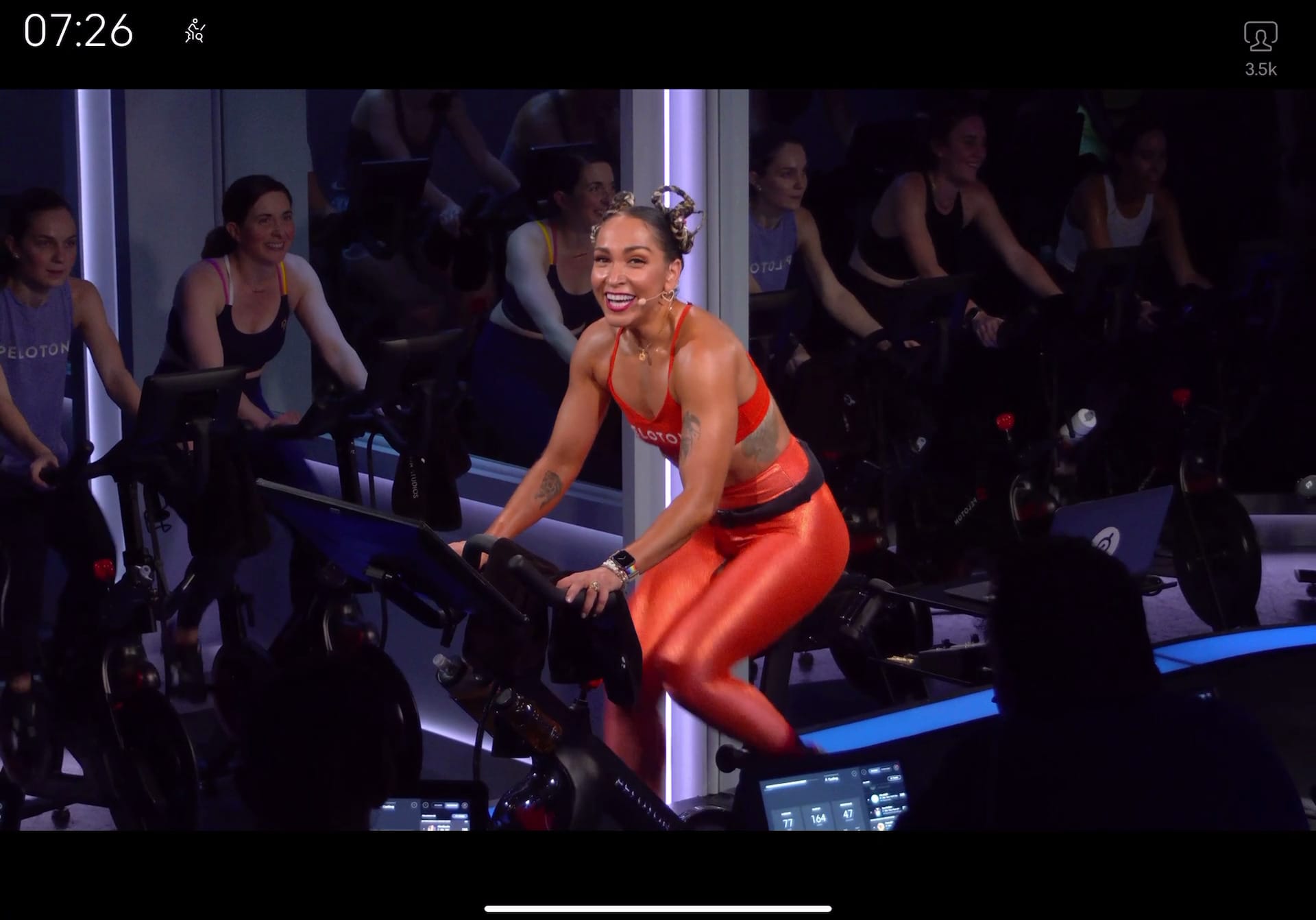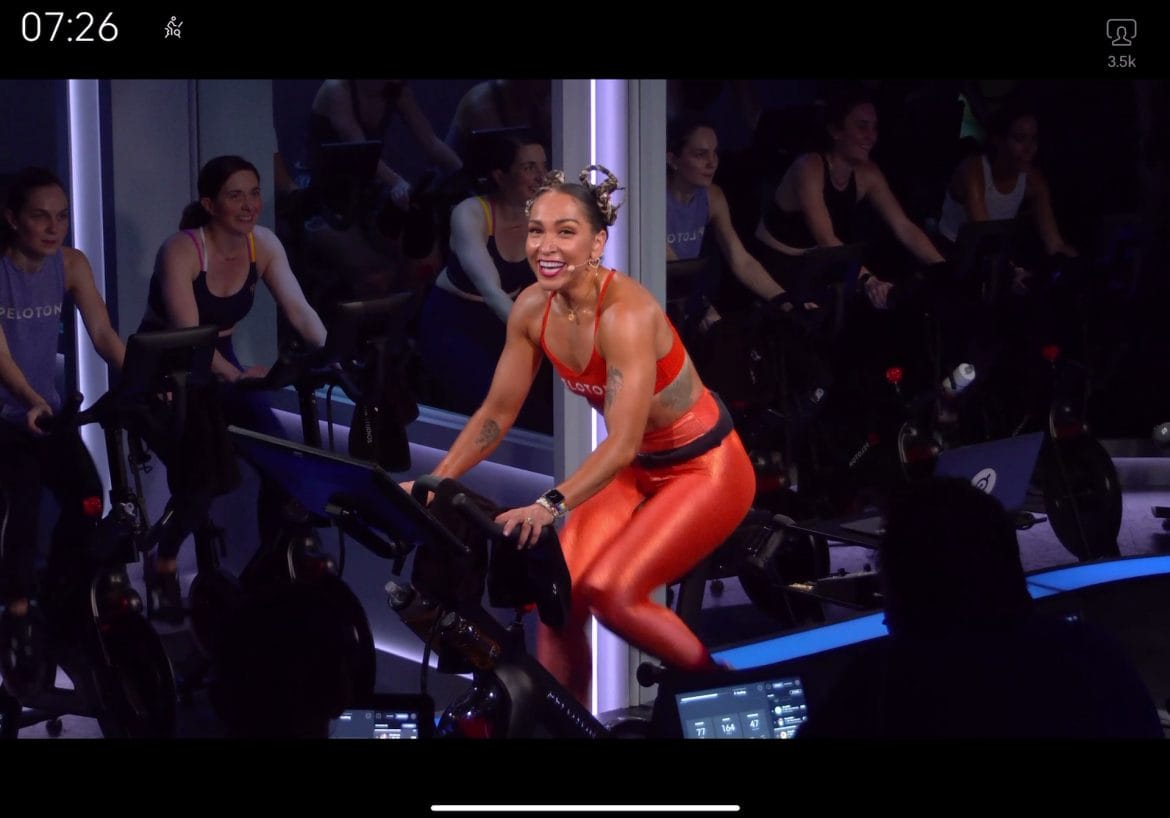 Robin shared numerous stories during the class, including how in her first class, it was on a non-Peloton bike – sharing how far these new studios and the team have come.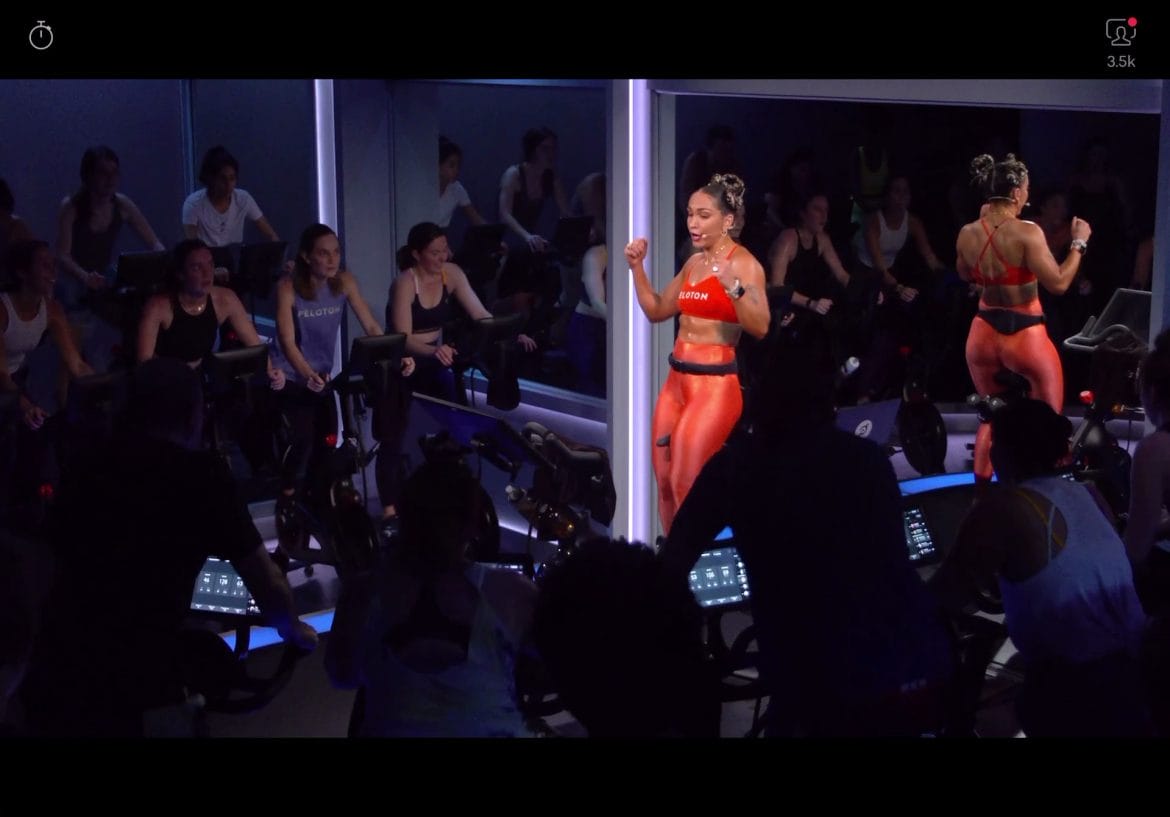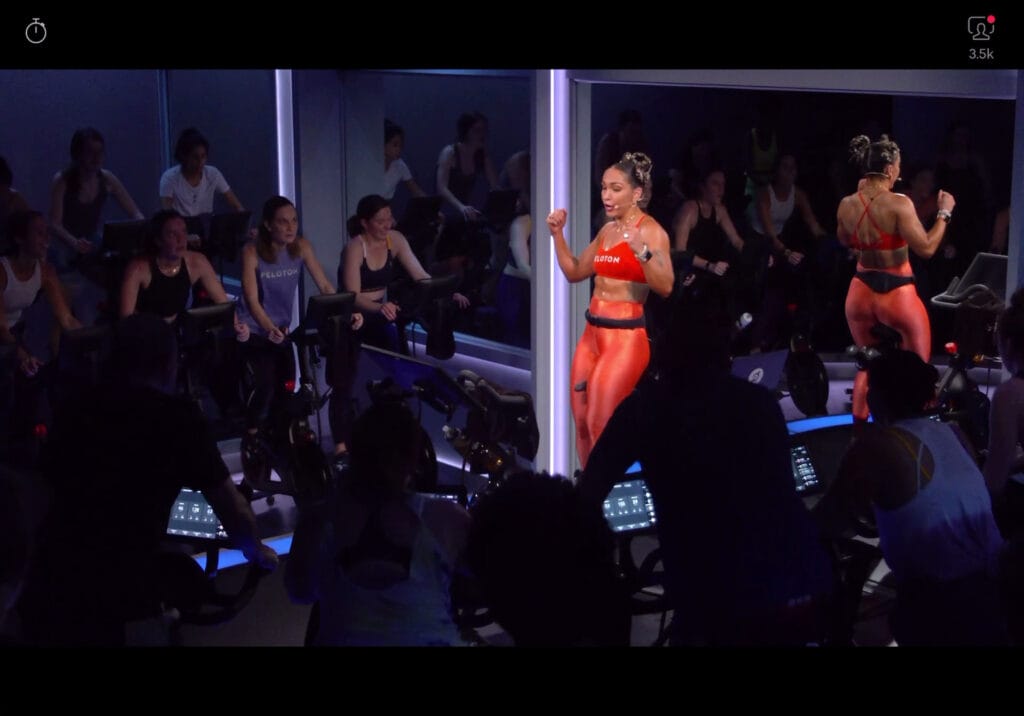 In addition, Adrian Williams taught a live 20 minute Hip Hop Run at 8:00am ET with in-studio runners. Since Adrian was announced as an instructor early in 2020, this was his first class with members in-person.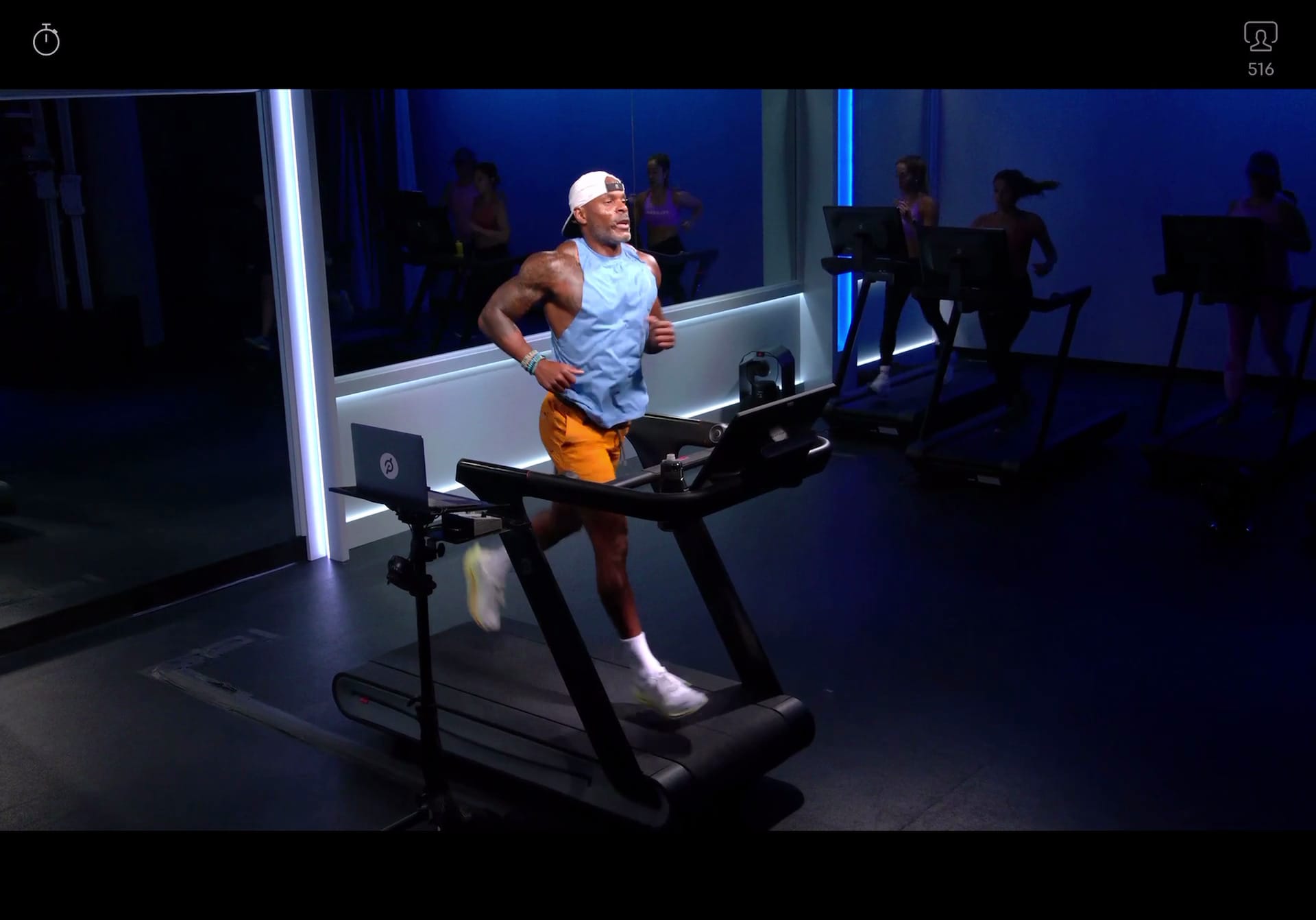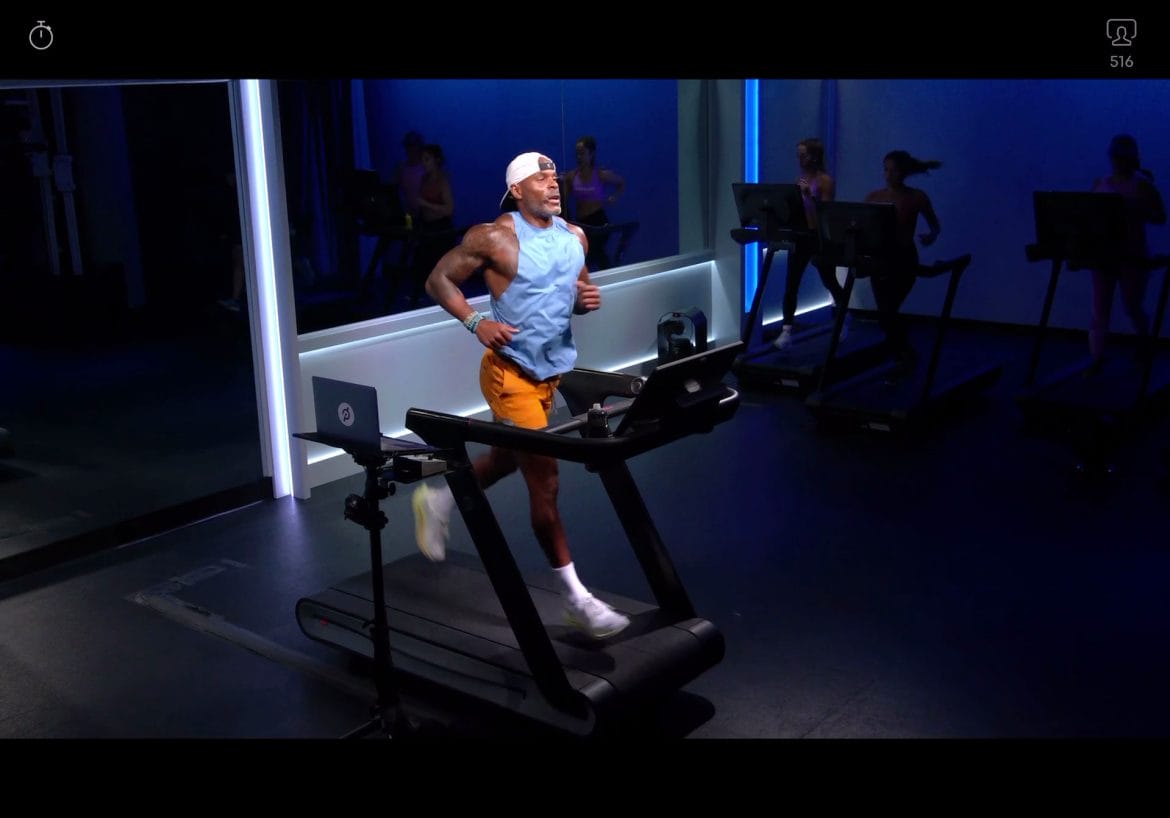 In the Tread studio, the members are not as noticeable as the Bike studio. There are only 4 treads that can be seen from the main front view.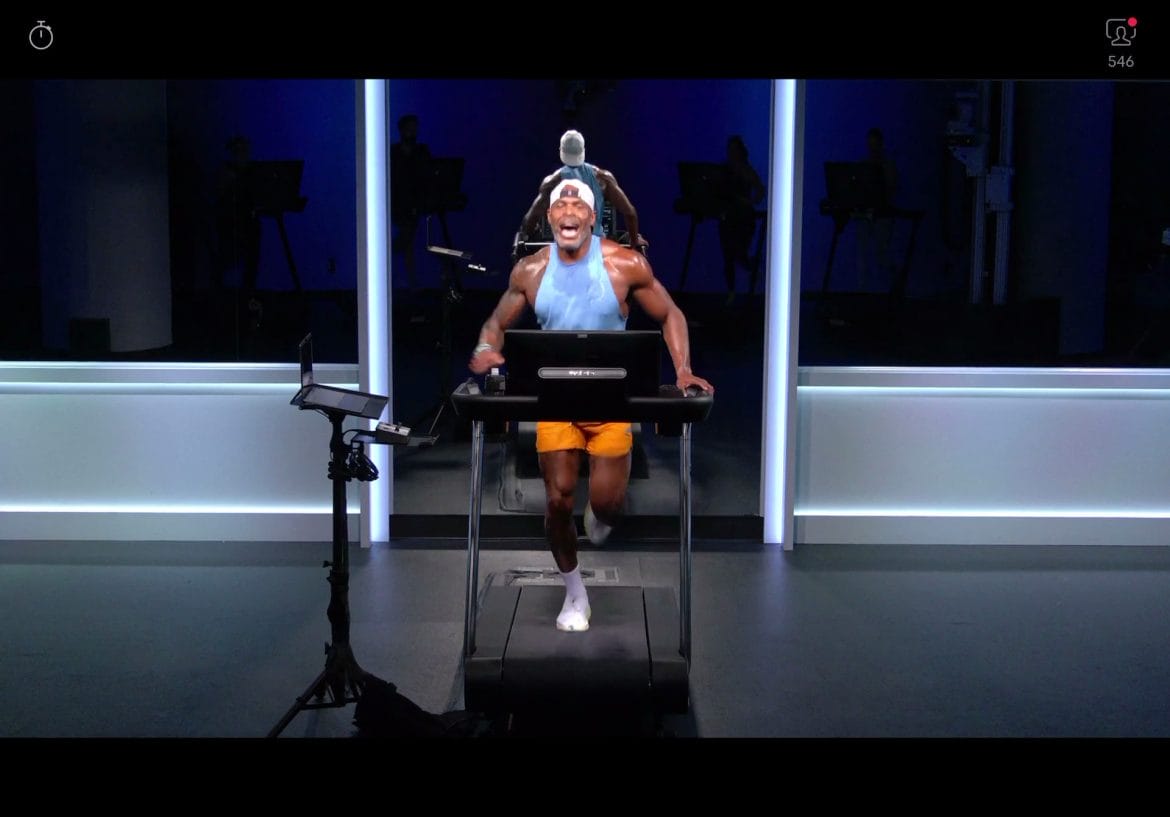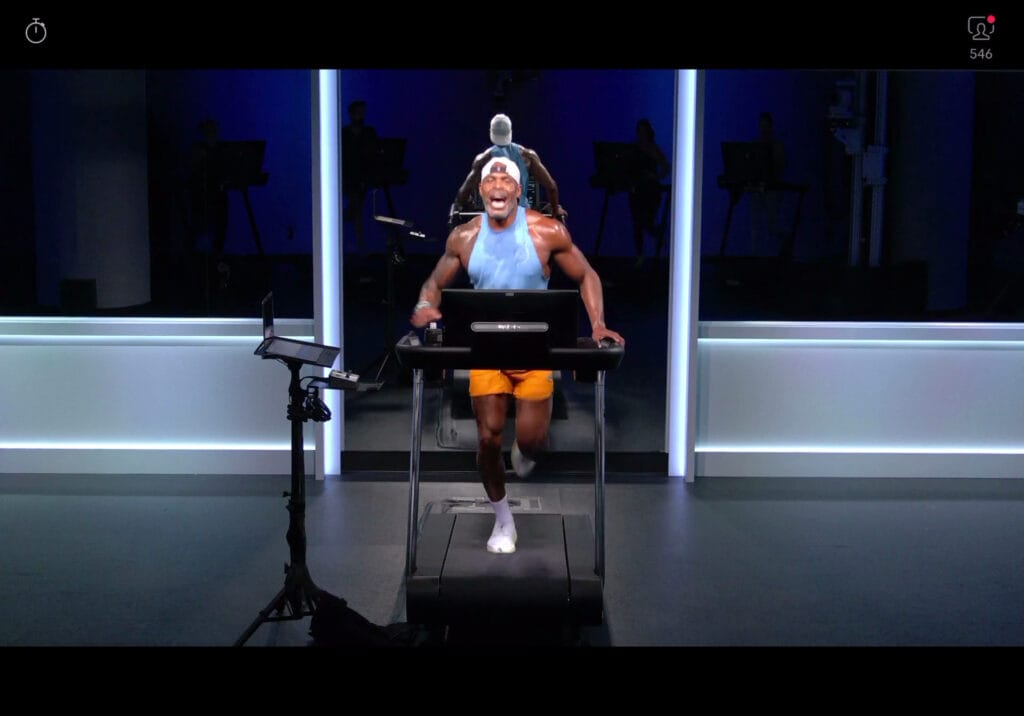 You can see a few more people on the sides of the classes.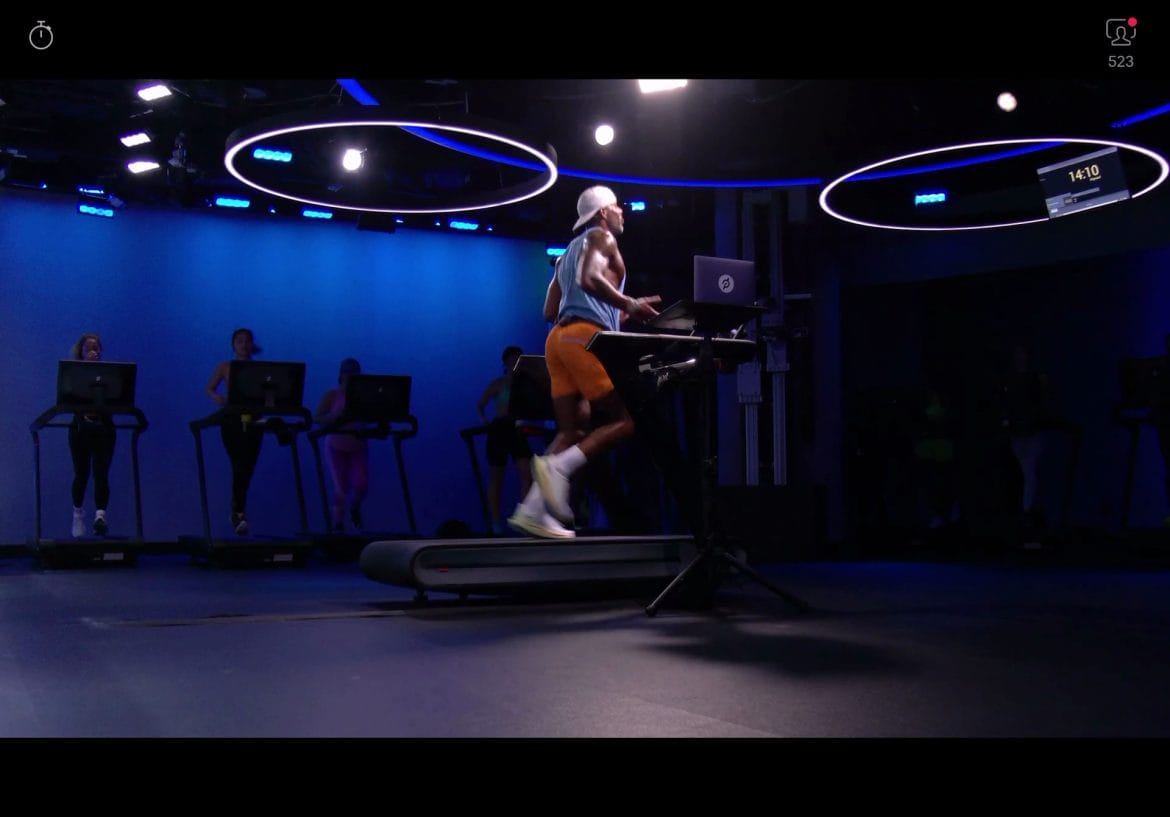 Rebecca Kennedy also taught a live strength class with an in-studio audience.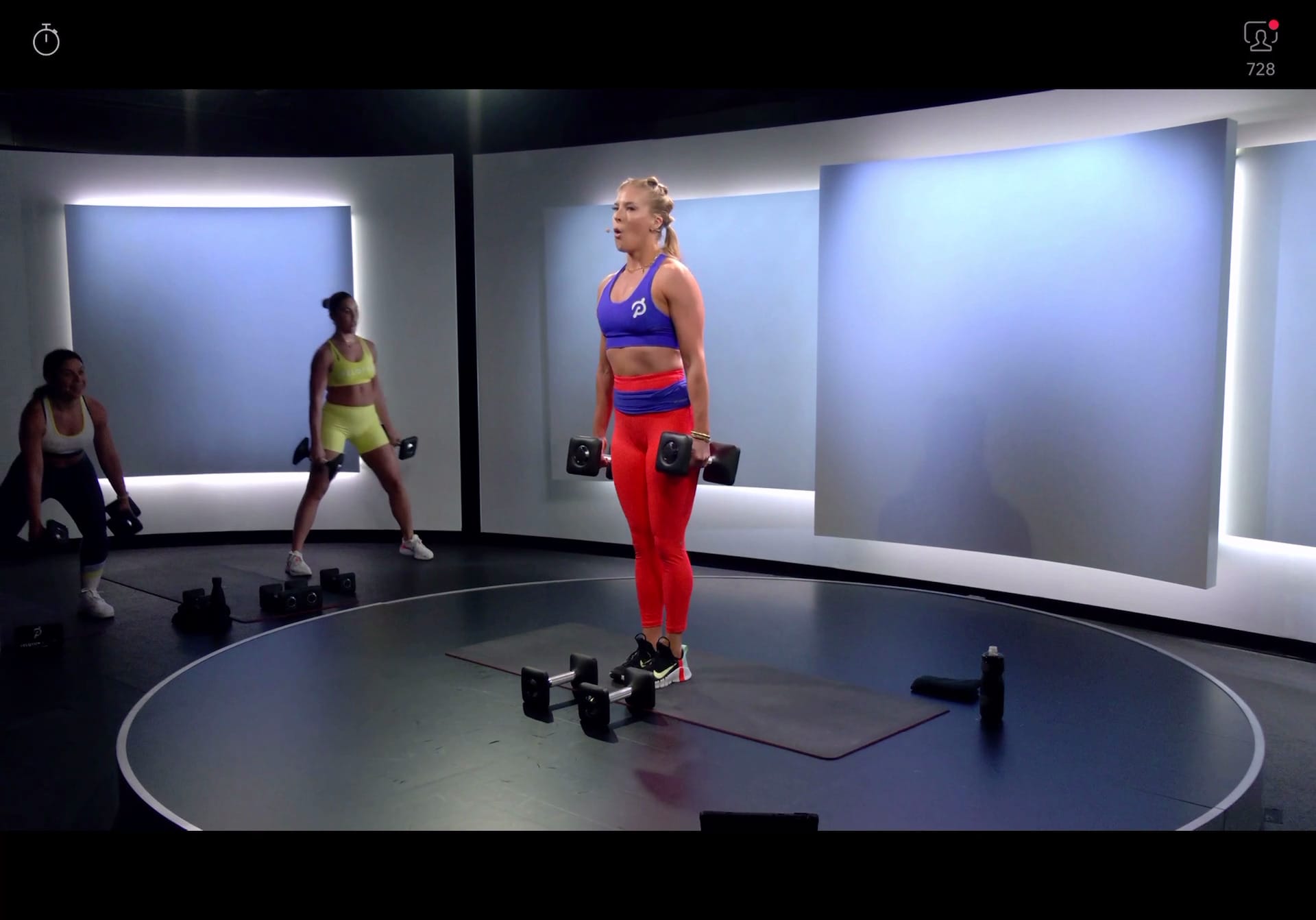 With the strength classes, you mainly notice people to either side.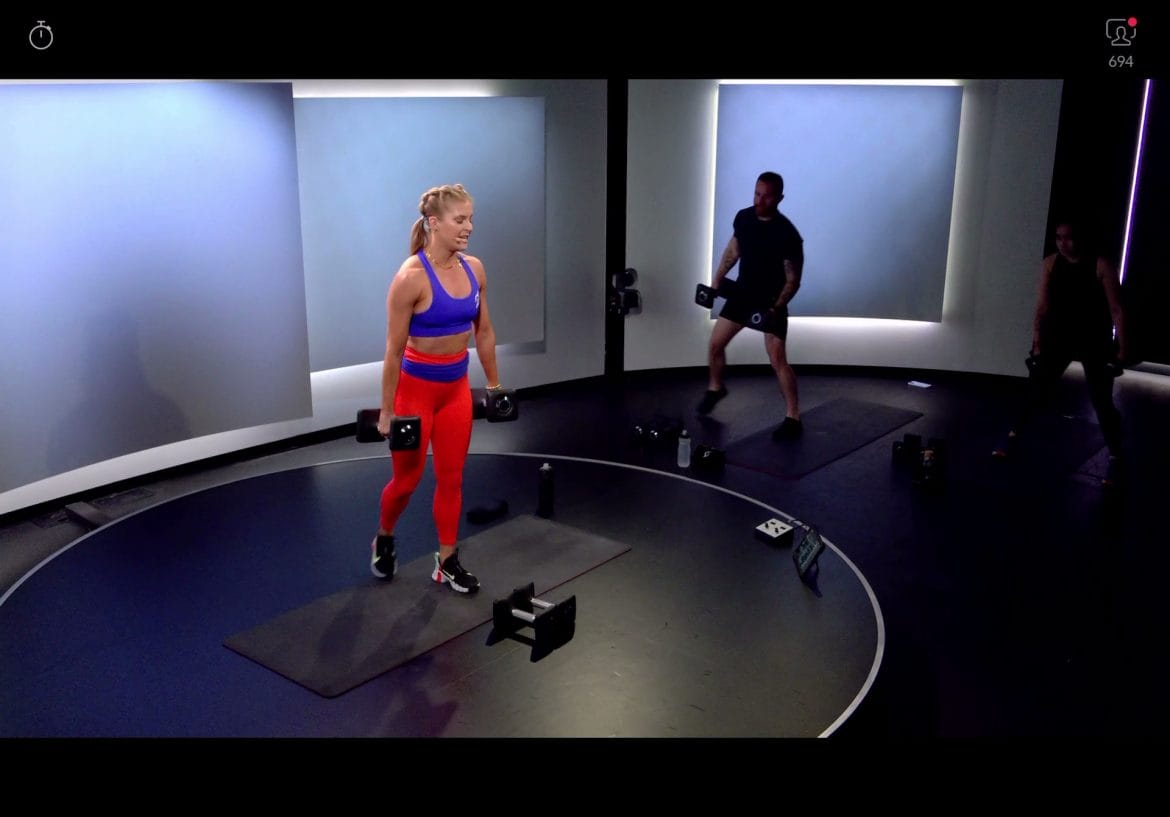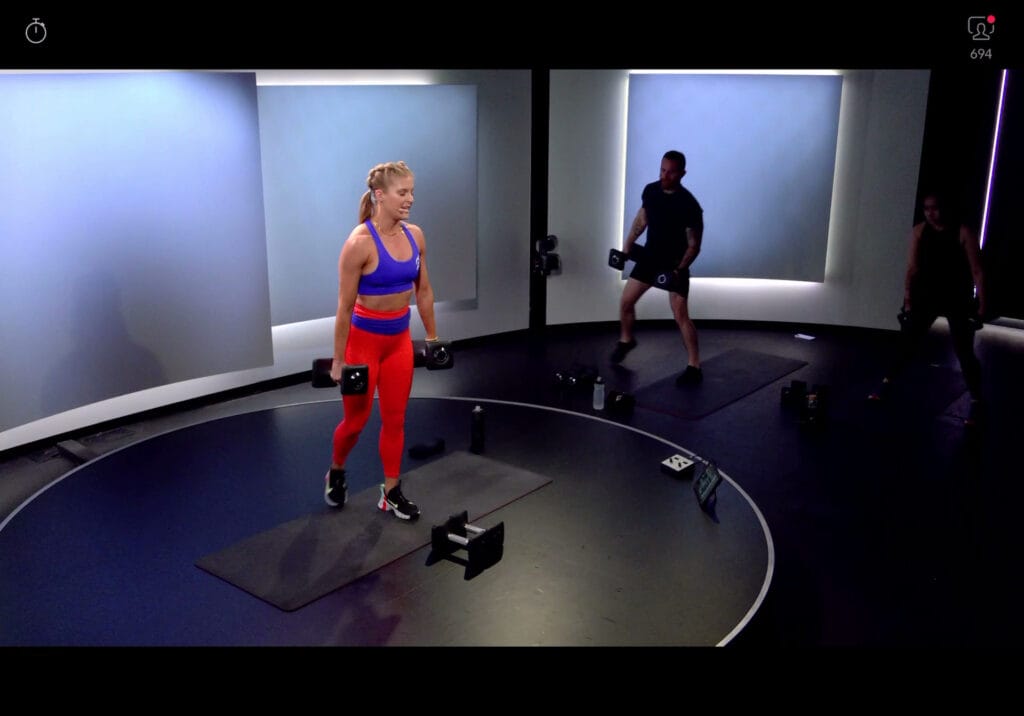 If you're taking live classes today (or you take them later on demand), you can expect to see members in-person in a few of those classes – a very unfamiliar sight!
Earlier this week we reported that Peloton will begin a soft opening process by offering in-person classes to members on Fridays in June and July (which Robin also confirmed in this morning's class). You can express interest via this Peloton form, but note that it is not a confirmation and space is first come, first served.
Robin has also previously mentioned that although Peloton is excited to welcome members back into the studios, they will still offer coach-to-camera classes, which members have become used to over the past 2+ years.
Peloton has still not announced an official grand reopening date, but based on our previous reporting all signs point towards August!
---
Want to be sure to never miss any Peloton news? Sign up for our newsletter and get all the latest Peloton updates & Peloton rumors sent directly to your inbox.