Peloton has announced their first artist series of 2023: pop star Charlie XCX! They shared the news via Instagram:
Fusing pop and underground music, Charli XCX broke the rules and paved the way for her new sound. 🔥🔥🔥 it up and join @mattymaggiacomo, @aldridgelogan, @milamariana, and @katiewongspelledwang on the Leaderboard for this @Charli_XCX Artist Series. Starting Wed., Jan. 4.
The series will launch on Wednesday, January 4 and will include four classes in four different modalities. You can view the complete class list below:
Charli XCX Peloton Classes & Schedule & Workouts – Featured Artist Series
20 min. Charli XCX Glutes & Legs Strength – Matty Maggiacomo – 1/4/23 @ 6:30pm ET
20 min. Charli XCX Run – Logan Aldridge – 1/4/23 @ 7:00pm ET
30 min. Charli XCX Ride – Camila Ramón – 1/4/23 @ 7:00pm ET
15 min. Charli XCX Row – Katie Wang – 1/4/23 @ 7:00pm ET [On Demand]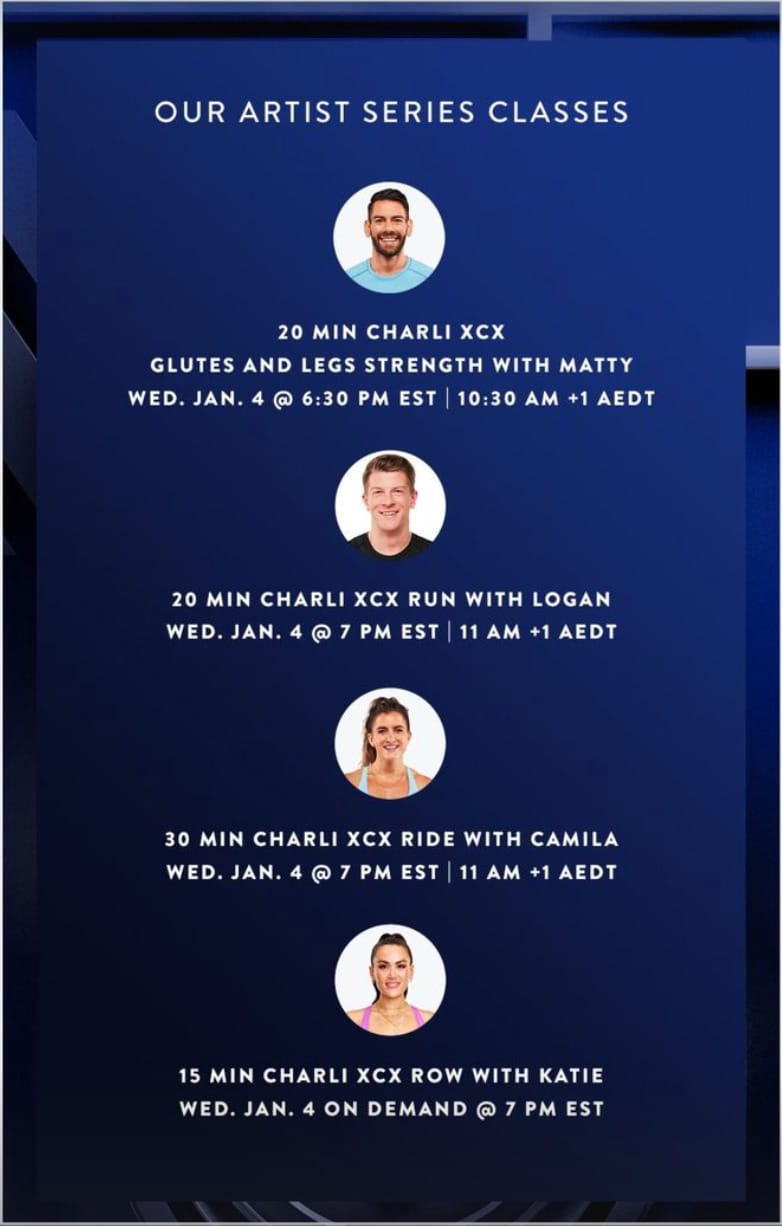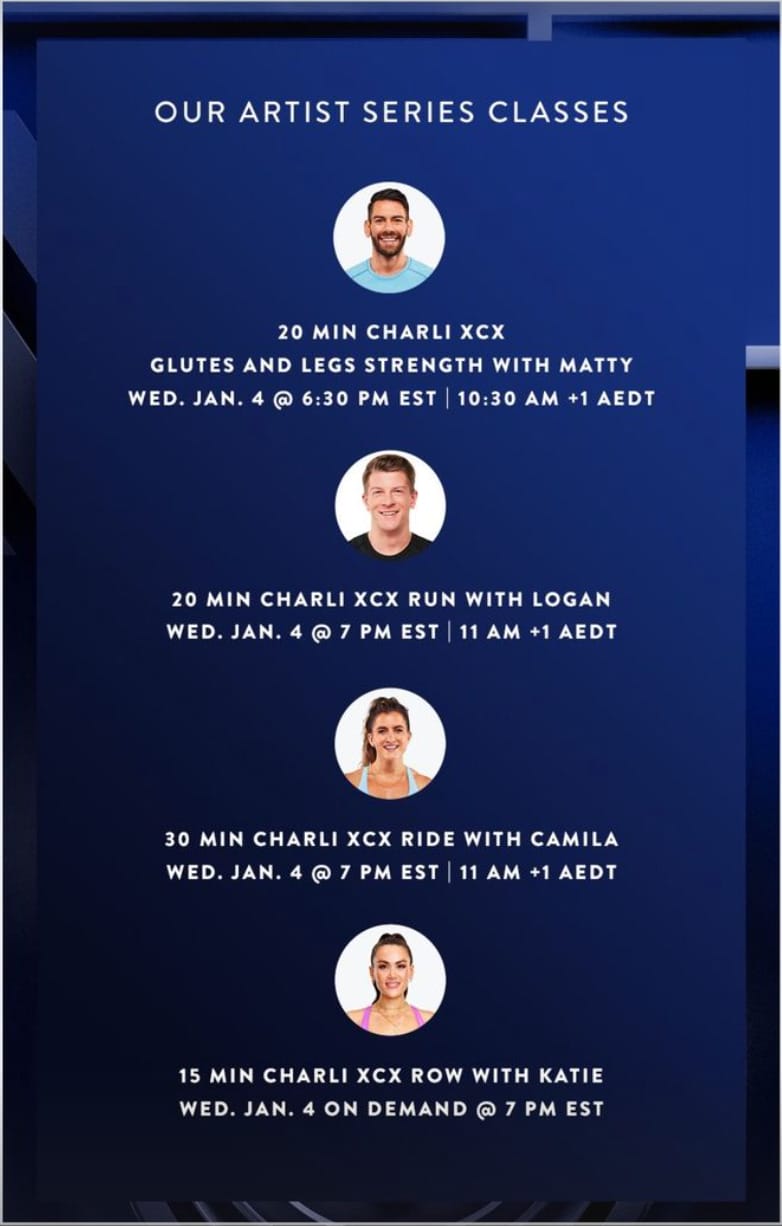 There will also be a new Lanebreak level released on Wednesday, January 18. The level will be called "Charli XCX Hits" and will be 30 minutes in length. As a reminder, Lanebreak is only available on Bike and Bike+ devices. If you're unfamiliar with Lanebreak, be sure to check out our overview article.
Members can expect to earn an artist series badge for completing any of the Charli XCX classes. If you're looking to earn additional badges, you can always reference the complete list of available Peloton badges.
This is the first artist series of the new year. Check out our comprehensive Peloton artist series list to explore other past artist series.
Will you be joining the Charli XCX artist series?
---
Want to be sure to never miss any Peloton news? Sign up for our newsletter and get all the latest Peloton updates & Peloton rumors sent directly to your inbox.