Peloton instructor Ally Love was promoted to "Global Lead of Instructor Strategic Initiatives" last year. She revealed the news in her most recent Instagram Live video, which was filmed after her live Barre classes on Wednesday, January 4.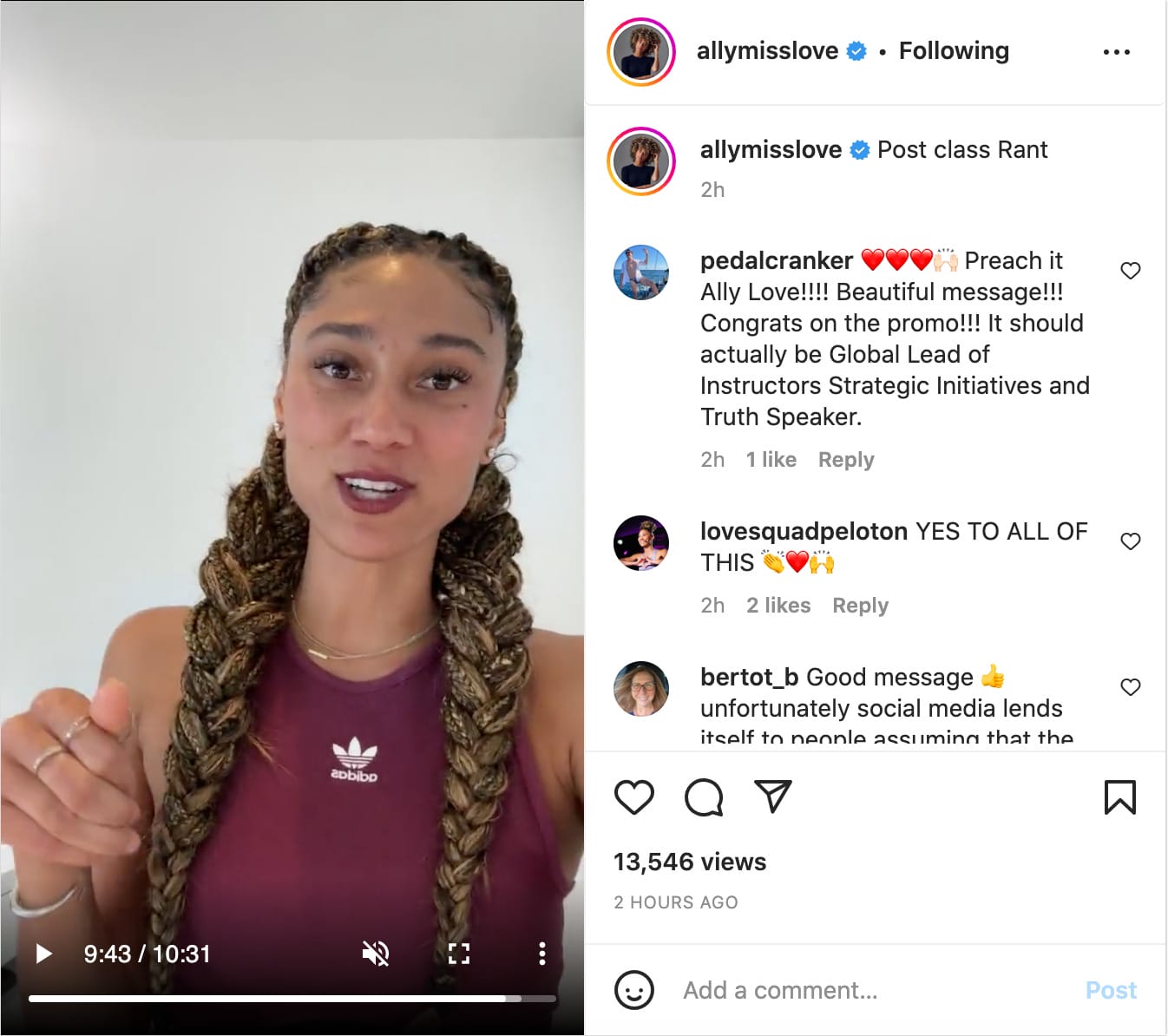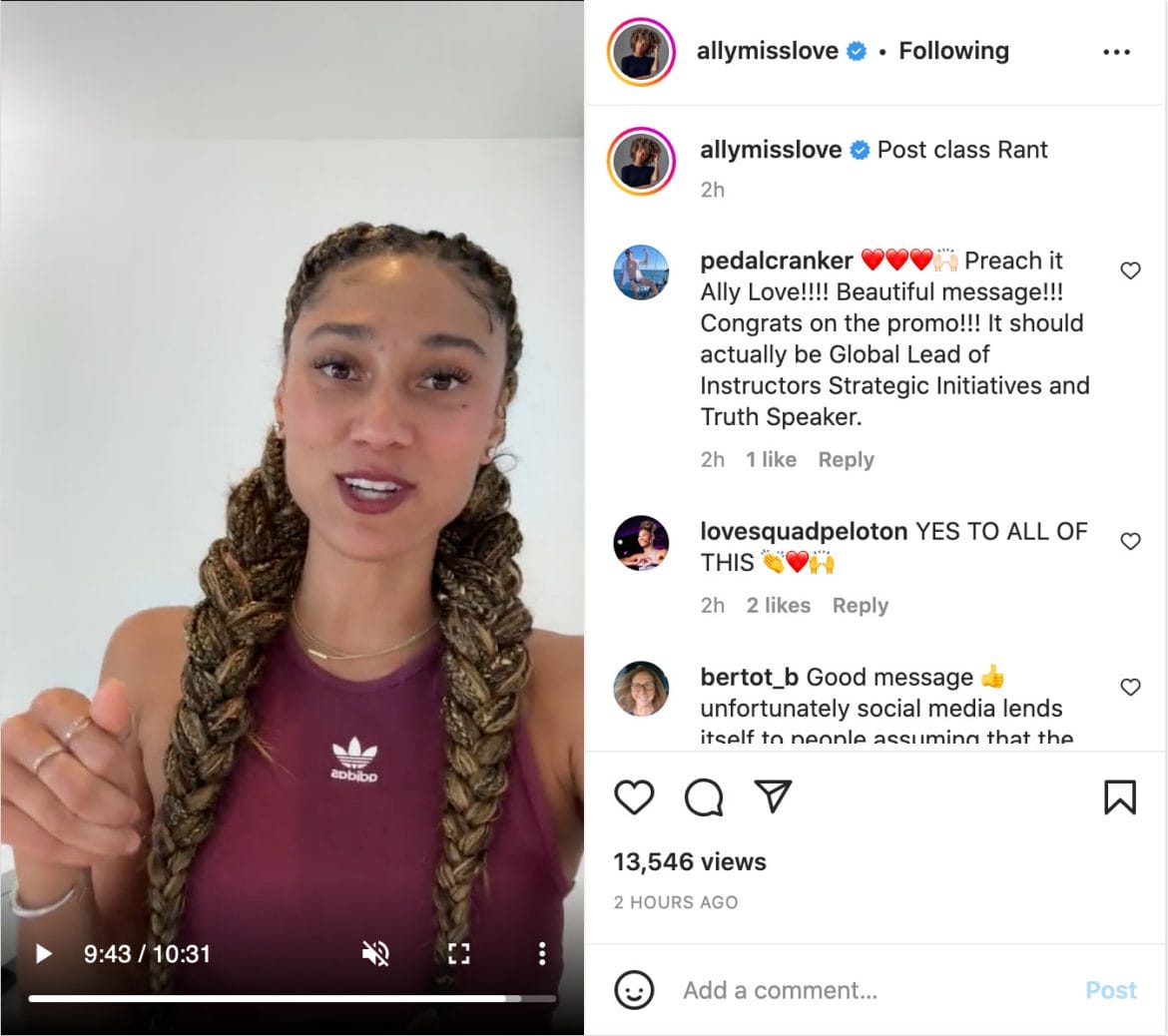 She first shares the news of her promotion at around 7:55 minutes into the video, then again at around 9 minutes into the video.
Ally further explains that this is why she traveled to the United Kingdom last month and was able to teach from Peloton Studios London (PSL), both in a two-for-one ride with Cliff Dwenger and her own Feel Good ride.
This could indicate that there are future global initiatives in the works that would bring instructors together for special classes, experiences, and more. Last June the entire instructor team was in New York City for a global instructor meetup.
There are numerous Peloton instructors who maintain higher level roles outside of their instructor responsibilities. For example, Robin Arzón is a VP of Fitness Programming for Peloton; Cody Rigsby had the role of Directory of Cycling (and previously helped to recruit and train new instructors); and Rebecca Kennedy was the director of strength programming. Peloton does not publish these titles online, so the only way to find out about them is directly from the instructor if they choose to share.
Congratulations to Ally on her new role!
---
Want to be sure to never miss any Peloton news? Sign up for our newsletter and get all the latest Peloton updates & Peloton rumors sent directly to your inbox.