Peloton is updating their privacy policy for the start of 2023, particularly as new laws go into effect in the United States. Peloton sent an email to all members informing them of the changes:
We are making changes to our Global Privacy Policy and Cookie Policy to reflect our ongoing commitment to be transparent about how we use your data.
For our U.S. Members who reside in states with state-specific privacy regulations, we have also supplemented our Privacy Policy with a U.S. States Privacy Notice that explains certain state-specific rights available to Members.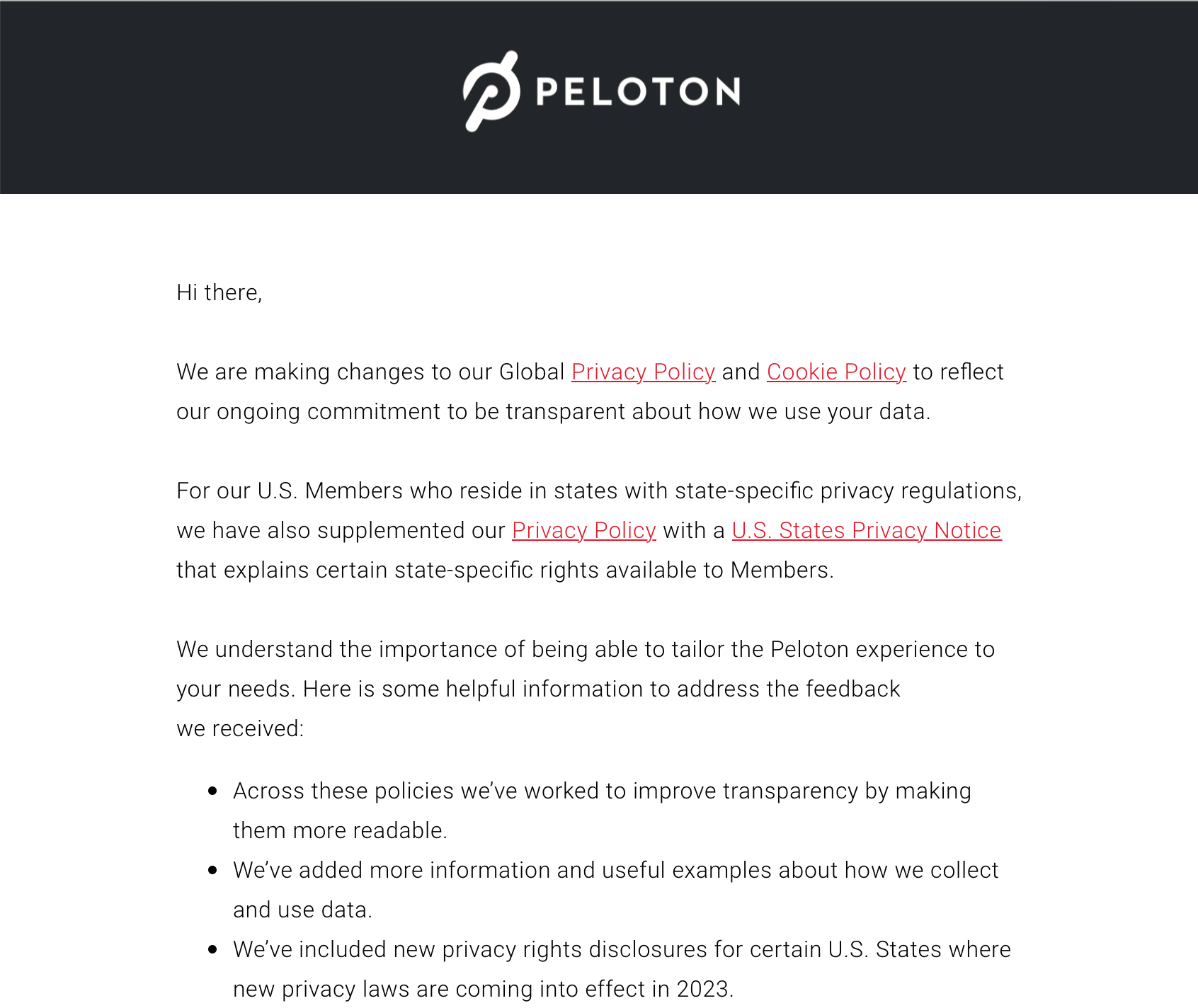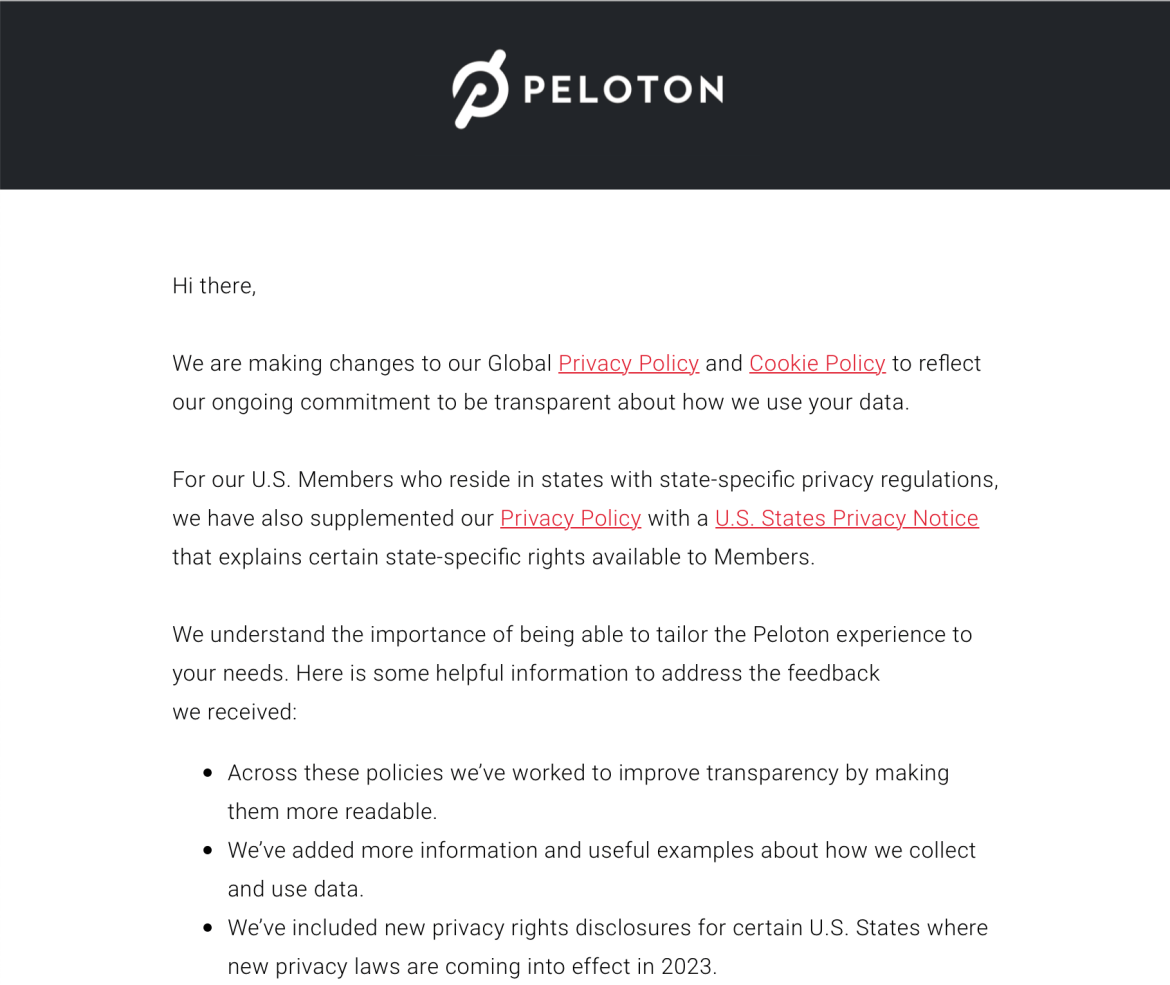 Members can view the updated policies as of December 30, 2022 on the Peloton website. The changes will go into effect on January 17, 2023. For U.S.-based members, the state-specific regulations will go into effect on January 1, 2023.
Peloton has added a section to the introduction of the policy called "Why This Matters" – that essentially indicates they are trying to more clearly explain their privacy policy:
Peloton uses technology and design to connect the world through fitness and empowers our members to be the best version of themselves. Our goal with this Privacy Policy is in line with our mission as a Member first company and is intended to empower our Members with the knowledge and understanding of what information Peloton collects, uses and shares transparently.
There are a few changes to the policy as a whole – but for the most part, the changes do seem to be centered around more plain text of what is being stated. First, there is a new section on "Fitness Data." According to the privacy policy: "'Fitness Data' means any information relating to your fitness performance and/or workouts, such as, calories burned, miles run, length of workout, etc."
Peloton makes clear that fitness data is not used for any identification purposes. The policy states that they use fitness data to help analyze members' performance and provide workout recommendations. They will not disclose members' fitness data unless authorized by the member (for example, when pairing a third-party fitness device with your Peloton account), in an aggregated or anonymized form, or if required by law.
Additionally, the "Your Rights" section now has a much more in-depth introduction that provides an overarching framework:
At Peloton, we put Members first and respect your ability to exercise your privacy rights and choices. Where possible, we give you control over the personal data we collect about you, to ensure it is accurate and reflects your preferences. Depending on the country or U.S. state in which you are located, we respect your ability to know, access, correct, transfer, restrict the processing of, and delete your personal data. Please note that those rights do not always apply and there are certain exceptions to them.
Lastly, the policy now contains a new "U.S. States Privacy Notice" that includes specific information required by certain states.
Members may receive a pop-up notification on their various devices as the new privacy policy is rolled out over the coming weeks.
To learn more, you can visit https://www.onepeloton.com/privacy-policy. Members who have questions are directed to email support@onepeloton.com.
---
Want to be sure to never miss any Peloton news? Sign up for our newsletter and get all the latest Peloton updates & Peloton rumors sent directly to your inbox.