When you log in to your bike or tread this week, don't be shocked if you notice some changes.
Peloton announced Tuesday that the latest software update would come with a new and improved homescreen. The changes bring a more personalized experience by highlighting your daily and weekly streaks and allowing easy access to your favorite instructor's classes. You'll also be able to connect with your friends by seeing what workouts they have completed recently.
In addition to highlighting newly added classes, you'll also see recommendations for older classes that are popular now. There will also be a new Recommended Artists section. The section is supposed to be inspired by "tracks you have liked during class". Several users who have the feature report that the recommendations don't necessarily seem to be what they would expect based on tracks they have previously liked – though it's entirely possible this feature is still being tweaked and the recommendation engine will be improving over time.
Some users reported seeing the updated homescreen on Tuesday, only to have their bikes or treads revert to the old version by Wednesday. Peloton support is letting people know that users should see the update by August 16th.
This update follows the recent announcement that users with 1st Generation bikes will no longer receive software updates or have access to new features.  The new homescreen is the first feature to not be available for Gen 1 bikes.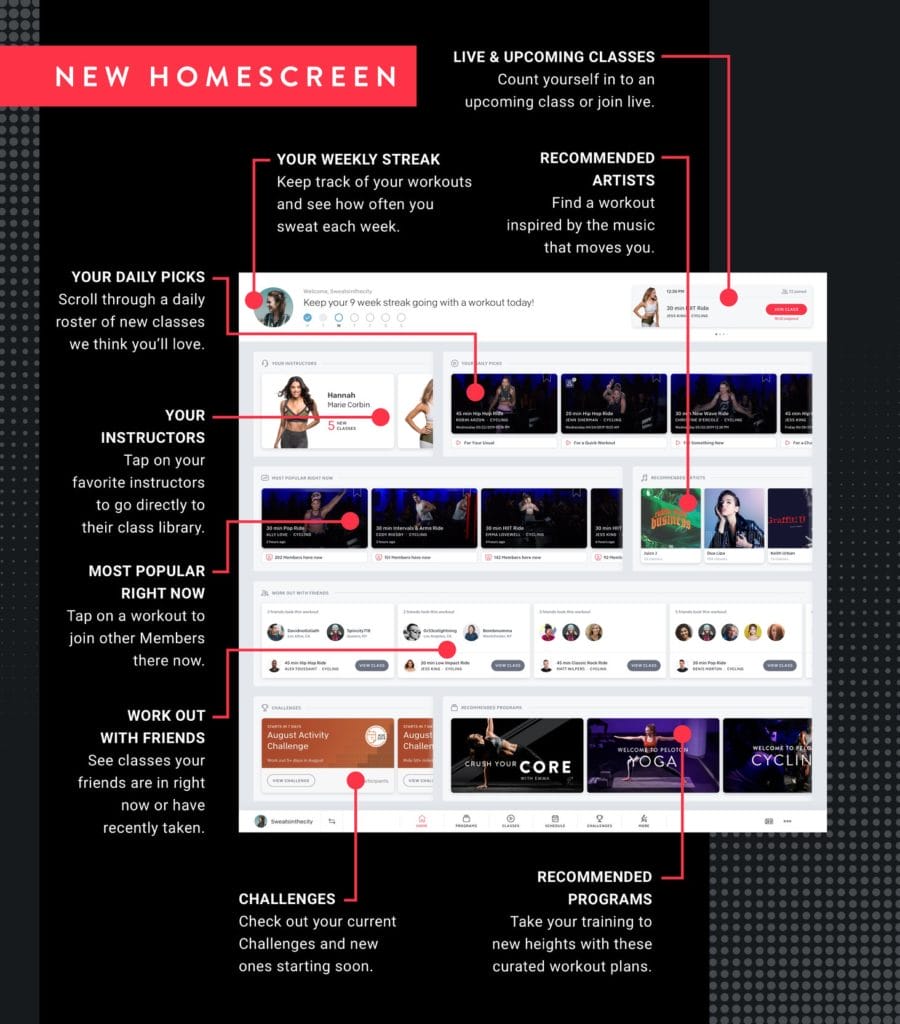 ---
Want to be sure to never miss any Peloton news? Sign up for our newsletter and get all the latest Peloton updates & Peloton rumors sent directly to your inbox.